April 1st, 2013
Workplace Bullying University training in May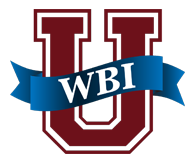 It's time for the next quarterly training for professionals, the unique Workplace Bullying University® created and delivered by the Drs. Namie, WBI founders. Small group 3-day immersion in the research and all aspects of the phenomenon. Join us!
May 10-12 in Bellingham, WA
Tuition fee discounts available, enroll by April 10 to guarantee your seat
Participants come from a variety of disciplines
• Healthcare – physicians, nurse leaders, counselors, psychologists
• Legal
• Management & HR
• Consultants & Trainers
Program details at the University website.
Tags: Gary Namie, Ruth Namie, training for professionals, Workplace Bullying University
This entry was posted on Monday, April 1st, 2013 at 11:59 am and is filed under Events & Appearances. You can follow any responses to this entry through the RSS 2.0 feed. You can leave a response, or trackback from your own site.