July 22nd, 2013
Return of the lynching tree?
America continues its backwards regression. Can this be happening? So many other ways to make the point.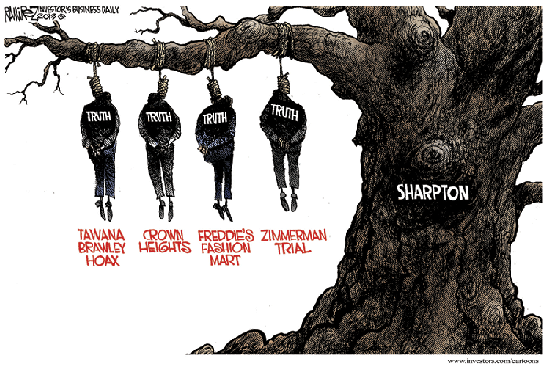 Cartoonist Michael Ramirez sketched this for Investors Business Daily.
Tags: Investors Business Daily, lynching, Ramirez
This entry was posted on Monday, July 22nd, 2013 at 10:41 am and is filed under Commentary by G. Namie, The New America. You can follow any responses to this entry through the RSS 2.0 feed. You can leave a response, or trackback from your own site.