August 12th, 2013
Termination by teleconference: Hypocrisy & humiliation from AOL CEO
AOL's Patch product has been under fire. AOL CEO Tim Armstrong held a teleconference to 1,000 Patch employees expecting massive layoffs. Layoffs were not announced right then.
The transcript of a key part of the teleconference can be read at the Jim Romenesko website. As you listen to the relevant audio clip, or read, you'll notice that Armstrong clearly wants to convince employees that he (Armstrong) is committed to the project's viability (no joke!!!).
Armstrong remarkably grants immunity to all those involved with Patch in cases of FUBAR. Armstrong accepts all responsibility (a rare and honorable thing for CEOs to do). Armstrong started Patch which was then bought by AOL. Then, he speaks about not punishing leaks to the public.
I don't care what the press says, I take full responsibility. … I also want to clear up the fact that leaking information or anything around Patch isn't going to bother me, doesn't bother me. I'm not changing direction.
Armstrong was finishing a 3-point list when Patch creative director Abel Lenz tries to take a picture of Armstrong. Armstrong smoothly (at the 2 min. mark of the audio) drops the bomb on Lenz with this simple line:
Abel, put that camera down right now! Abel, you're fired. Out!
And that was it — fired in a teleconference. The loss of a man's livelihood ate up only about 5 sec. of silence from Armstrong before he steamrolled on with his passive-aggressive commitment-threatening teleconference.
Ah, technology. It enabled Armstrong to be hypocritical and humiliating in a single performance by teleconference. Nothing like chilling the culture. Say anybody can say anything, but publicly execute a manager … for what rational reason? At least he didn't Leadership gurus: how do you defend Armstrong?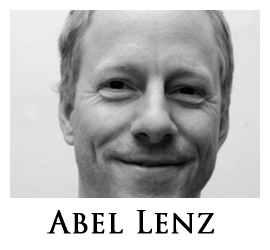 Tags: Abel Lenz, AOL, firing, Patch, technology, teleconference, termination, Tim Armstrong, workplace bullying
This entry was posted on Monday, August 12th, 2013 at 10:42 am and is filed under Employers Gone Wild: Doing Bad Things. You can follow any responses to this entry through the RSS 2.0 feed. You can leave a response, or trackback from your own site.