September 12th, 2013
Back to school for professionals: Workplace Bullying University® in Oct & Nov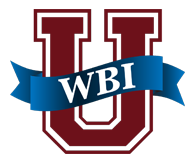 It's fall. The Workplace Bullying Institute announces the final 2013 sessions of its Workplace Bullying University®. University, begun in 2008, is the first and only research-driven training curriculum for professionals to develop a mastery in workplace bullying created by the Drs. Namie, Ruth & Gary.
Ideal for professionals in mental health, healthcare, law, unions and HR.
Oct 11-13 Houston, Texas
Nov 15-17 Bellingham, Washington
Visit the University website for details and discounts.
Tags: Bellingham, education, Gary Namie, Houston, mastery, training for professionals, workplace bullying research, Workplace Bullying University
This entry was posted on Thursday, September 12th, 2013 at 1:58 pm and is filed under Hear Ye! Hear Ye! 2, WBI Education, Workplace Bullying University. You can follow any responses to this entry through the RSS 2.0 feed. You can leave a response, or trackback from your own site.