Archive for the 'WBI in the News' Category
Friday, September 19th, 2014
by Karima Mariama-Arthur, Esq., Black Enterprise, Sept. 1, 2014
If you thought bullying was over after elementary school, think again. No longer confined to boundaries of the schoolyard, the new face of bullying is far more sophisticated and adult! Workplace bullying is a growing epidemic that has prompted numerous groups to press Congress on legislation that would outlaw it. With more than one-third of the U.S. workforce being bullied, it's a shocking truth deserving of significantly more exposure. The Boston Globe discussed the topic late last month, shedding light on what has become the workplace's "dirty little secret."
Tags: Karima Mariama-Arthur, WordSmithRapport, workplace bullying, Workplace Bullying Institute
Posted in Media About Bullying, Print: News, Blogs, Magazines, WBI in the News | No Archived Comments | Post A Comment () »
Thursday, September 18th, 2014
WBI proudly participated in the Fifth Annual Sports Law and Ethics Symposium at Santa Clara University on Sept. 11 hosted by the Institute of Sports Law and Ethics. Planning for the event preceded the NFL inadequate handling of the multiple domestic violence incidents by player-employees. But the symposium was immersed in the headlines of the day.
Gary Namie, WBI Director, joined a panel exploring Bullying and the Locker Room Culture. My contribution was to educate the audience about adult bullying in the workplace and overlap with the Jonathan Martin/NFL case. Esteemed colleagues on the panel included
• Brandi Chastain, U.S. Olympic and World Cup women's soccer champion turned advocate for youth safety in soccer
• William Pollack, PhD, Harvard Medical School clinical psychologist and author of Real Boys: Rescuing Our Sons from the Myths of Boyhood
• Jim Thompson, founder of the Positive Coaching Alliance an organization dedicated to transforming all youth sports into positive, character-building experiences
Watch the 85 min. video of the panel.
Paraag Marathe, President of the 49ers of the NFL opened the Symposium. He refused to address the then-current domestic abuser Ray McDonald presented for the team. I was able to ask if the integrity and character of players was part of the recruitment and hiring process. He emphatically said that players with skills but no integrity had a place on the 49ers roster. He also cited the extensive psychological testing that all potential player-employees face. Hmm.
KPIX-TV San Francisco coverage of the Symposium
Tags: Brandi Chastain, ethics, Jim Thompson, Jonathan Martin, NFL, sports law, William Pollack, workplace bullying
Posted in Employers Gone Wild: Doing Bad Things, NFL: Jonathan Martin, Tutorials About Bullying, WBI Education, WBI in the News | No Archived Comments | Post A Comment () »
Thursday, September 18th, 2014
New Hampshire lawmakers uphold veto of workplace bullying bill
By Kathleen Ronayne, Associated Press, Sept. 18, 2014
The New Hampshire House on Wednesday upheld Gov. Maggie Hassan's veto of a bill aimed at curbing workplace bullying among the state's employees, despite strong calls from several lawmakers to go against the governor.
Supporters of the bill fell roughly 50 votes short Wednesday of the necessary two-thirds to override the veto. The majority of Republicans voted to sustain the veto while a majority of Democrats voted to overturn it.
Tags: Healthy Workplace Bill, New Hampshire, veto, workplace bullying
Posted in Healthy Workplace Bill (U.S. campaign), WBI in the News, Workplace Bullying Laws | No Archived Comments | Post A Comment () »
Thursday, September 18th, 2014
Original story in the Shelbyville (TN) Times-Gazette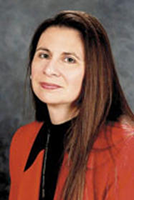 A Middle Tennessee State University business professor continues her push for a more civil workplace.
Dr. Jackie Gilbert, a professor of management in the MTSU Jones College of Business, joined forces with like-minded people across the state and nation to help craft legislation and guidelines that will help do just that within government agencies.
Gilbert was part of a group of advocates who helped shape the Healthy Workplace Act, which was signed into law in June by Gov. Bill Haslam. The legislation, sponsored by state Rep. Antonio Parkinson, D-Memphis, grants legal protection to those government agencies that adopt a model policy to combat abusive behavior in the workplace or craft comparable guidelines of their own.
The law applies to any agency, county, metropolitan government, municipality, or other political subdivision of the state. By enacting the law, Tennessee became the 26th state to introduce the Healthy Workplace Bill and the first to pass it. The national grassroots legislative movement began more than a decade ago to get workplace anti-bullying laws passed in every state.
"Respectful interaction at work is a priority," said Gilbert, who has incorporated anti-bullying concepts into her teaching. "This law is going to set the stage for providing some guidance for what is acceptable and what is not acceptable at work."
Gilbert is a member of Tennessee Healthy Workplace Advocates, which worked toward passage of the bill. She was recently appointed to serve on a workplace civility workgroup that is advising the Tennessee Advisory Commission on Intergovernmental Relations, or TACIR, on developing a model policy for Tennessee's state and local governments. The legislation requires that a model be in place by March 15, 2015.
Tags: abusive conduct, Antonio Parkinson, HB 1981, Healthy Workplace Bill, Jackie Gilbert, MTSU, TACIR, Tennessee, workplace bullying policy
Posted in Healthy Workplace Bill (U.S. campaign), WBI in the News, Workplace Bullying Laws | No Archived Comments | Post A Comment () »
Saturday, September 13th, 2014
Listen to Dr. Gary Namie be interviewed by Larry Buhl on the Labor Pains Podcast. The program covers workplace issues of today and tomorrow. Here Gary and Larry talk about workplace bullying and the NFL.
Audio clip: Adobe Flash Player (version 9 or above) is required to play this audio clip. Download the latest version here. You also need to have JavaScript enabled in your browser.
See more Labor Pains Podcasts here.
Tags: Gary Namie, labor pains podcast, larry buhl, NFL, workplace bullying, Workplace Bullying Institute
Posted in NFL: Jonathan Martin, WBI in the News | No Archived Comments | Post A Comment () »
Thursday, September 11th, 2014
By Kathryn Cave – IDG Connect – 9/9/14
Our recent research revealed the sheer scale of bullying in IT workplaces. This showed that 75% of professionals we surveyed claimed to have been bullied at work, while 85% had seen others bullied. However, for me, the most serious part of it all was the sheer intensity of the first-person accounts.
We reviewed over 400-in-depth testimonials and these made for pretty harrowing reading. Quite aside from the steady grind of debilitating misery, 22% described the experience as 10/10 "virtually unbearable" and a number specifically mentioned suicide.
The trouble is there is no legislation to target this problem and many professionals simply can't believe this is happening to them at work. This situation is worsened further by the fact the majority of bullies (76% by our findings) are in a senior position to their victim – this leaves many people absolutely terrified to make a fuss or appear a troublemaker.
So what can professionals realistically do about it? We've consulted two experts, one from each side of the Atlantic, to gain their viewpoints. We've included both sets of answers below.
US Perspective
Q&A with leading expert, Dr Namie, of the Workplace Bullying Institute
What practical steps can employees who feel they're being bullied take?
It is critical for people who suffered emotional damage to strip out emotionality from their pleas for relief. Best to make the business case that bullies are too expensive to keep. It is impersonal and not emotionally charged. Sticking to facts allows the bullied target to make a presentation to the highest level manager or executive who agrees to listen to them.
Do you have any other particular advice for people who think they are being bullied?
Because bullying happens long before it is recognized, it's important to pay attention to changes in your personal mood and wellbeing. If your health is adversely affected, trust your gut and connect the dots to see that toxic work conditions may be responsible. The sooner you make the causal link the healthier you will be.
Is there anything unique to the US which professionals ought to know about?
Employment law in the US provides the weakest protections for workers among the OECD nations. For this reason American employers not only treat bullying with indifference, they can encourage it with impunity.
Is there anything else you would like to share which might help individuals across the globe counteract this?
A lesson from our 17 year campaign against workplace bullying is that supporters and critics alike must see bullying as a form of non-physical workplace violence. Because it generates trauma in the most severe cases, it is a form of abuse akin to child-abuse and domestic violence. Therefore abusive conduct at work deserves the same societal and legal attention that other forms of abuse have earned.
Tags: Gary Namie, IDG Connect, kathryn cave, workplace bullying, Workplace Bullying Institute
Posted in WBI in the News | No Archived Comments | Post A Comment () »
Friday, September 5th, 2014
Purpose Rockstar is a wonderful program hosted by Derrick Duplessy, Executive Director of the Duplessy Foundation. Here is Purpose Rockstar's goal:
Our goal is to inspire you to craft your dream job with examples of people who have created meaningful careers, Purpose Rockstars. We have 100+ case studies of people from every type of career.
Dr. Namie was a recent case study for the program. You can hear the entire interview by following this link.
Tags: Derrick Duplessy, Duplessy Foundation, Gary Namie, Purpose Rockstar, Workplace Bullying Institute
Posted in Commentary by G. Namie, The New America, WBI in the News | No Archived Comments | Post A Comment () »
Saturday, August 30th, 2014
By Jacob Shriar – Officevibe – August 27, 2014
Workplace bullying is a serious issue.
It's an issue that I don't think gets enough attention, considering how big of a problem it is.
I was really shocked and surprised when I learned at how often bullying in the workplace takes place.
A recent survey by the Workplace Bullying Institute shed some important light on this issue.
Let's look at some of the more interesting numbers from the survey:
27% of Americans have suffered abusive conduct at work
21% have witnessed bullying
56% of the time it was from the top-down (more on this later)
Hispanics and African american workers experience more of the bullying
Most employers either deny or discount the bullying
38% of co workers did nothing (although I don't blame them)
These numbers are incredible.
The 2 numbers that really stick out at me, are the fact that 56% of the time, it comes from a manager or senior leader, and that most employers deny or discount (25% and 16% respectively).
This is why I'm such a big fan of having a flat hierarchy. It's been proven many times that power corrupts, and so it doesn't surprise me that most of the bullying comes from someone in a higher position of power than you.
For the employer to hide or discount it as not being serious is so stupid. It's incredibly serious, because it has a major effect on your company culture.
According to a study from the Sauder School of Business at UBC, workers who witness bullying have a stronger urge to quit than those who experience it firsthand.
A lot of people don't stop to think about this. The bullying doesn't only affect the person that was bullied. It has a terrible effect on morale. And as the study showed, just witnessing workplace bullying gets people to want to quit.
This is what happened to me personally at a company I used to work for.
Tags: 2014 U.S. Workplace Bullying Survey, jacob shriar, officevibe, workplace bullying, Workplace Bullying Institute
Posted in WBI in the News | 1 Archived Comment | Post A Comment () »
Friday, August 29th, 2014
Real Business – Aug 25, 2014


Click to enlarge infographic
Tags: Gary Namie, infographic, real business, workplace bullying
Posted in WBI in the News | No Archived Comments | Post A Comment () »
Wednesday, August 27th, 2014
By Nancy Collamer, Forbes, August 25, 2014
If you saw a young child being pushed around on the playground, chances are you would intervene. But are you equally proactive when you see bullying at work?
While this may sound like a hypothetical question, it's anything but. According to a 2014 survey conducted by the Workplace Bullying Institute (WBI), 27% of Americans have been bullied at work, 21% have witnessed it and 72% of us are aware that workplace bullying happens.
Real bullying involves more than just bad management and obnoxious behavior.
How Bullying Can Harm A Victim's Health
It also means health-harming behaviors that can include verbal abuse, offensive conduct and intentional sabotage. And workplace bullying doesn't just harm the victim. It leads to poor morale, high turnover and low productivity, which impact the entire organization.
The problem is now so widespread that lawmakers in 15 states have introduced legislation aimed at prodding employers to take the matter seriously or face consequences.
Why Boomers Can Be Effective
So what are you willing to do about it? I ask because many boomers are in management and as a result, some are in a good position to take action. Even if you're not among your employer's leadership team, you still might be able to make a difference.
If you're well respected by colleagues, have good relations with key influencers at your employer or have strong job security, it's likely easier for you to speak up and get management to take bullying seriously than it is for your younger co-workers.
That is an important advantage. Just like on the playground where bigger kids target weaker ones, the majority of workplace bullying is inflicted from the top down. According to the WBI survey, 56% of it is attributed to bosses, compared to 33% that's blamed on peers. Given this inherent power imbalance, it's no surprise that few victims stand up to their abusers.
I want to emphasize that not every boomer is in a position to stand up to workplace bullies.
Many older workers are in precarious job situations and know that if they speak up, they could be fired. That's especially true in environments where bully behavior is a celebrated part of the workplace culture. (Wolves of Wall Street anyone?)
Tags: 2014 U.S. Workplace Bullying Survey, baby boomers, boomers & bullying, Gary Namie, research, workplace bullying, Workplace Bullying Institute
Posted in Media About Bullying, Print: News, Blogs, Magazines, Tutorials About Bullying, WBI Education, WBI in the News | No Archived Comments | Post A Comment () »