Archive for the 'Employers Doing Good' Category
Saturday, January 27th, 2018
Wow. A corporation teaches Net Neutrality. Reminder, the FCC just deprived the American people of it. We at WBI rely on the internet to get our message out. Surely, we will be stuffed into the slow lane. We never have carried any sponsors or pro-capitalism messages.
Watch and learn.

Tags: Burger King, FCC, net neutrality
Posted in Employers Doing Good | No Archived Comments | Post A Comment () »
Thursday, October 29th, 2015
By Kathleen Stubbs, The (Montgomery County, MD) Sentinel, Oct. 29, 2015
The Montgomery County board of education tentatively approved a new policy prohibiting the bullying of schoolteachers and staff in a meeting Monday October 26 establishing a public comment period to last until
Legal documents show the policy on workplace bullying arrives nearly 2.5 years after three elementary school teachers and one staff member settled a lawsuit against their school principal.
"I think it's just a way to help address the way, how we are creating the best workplace possible for our employees," said Board member Christopher Barclay.
Barclay said the regulations will determine how Montgomery County Public Schools staff will address bullying.
"The policy is going to be the aspiration," he said. "It's going to be the regulation that will matter in terms of what ultimately will be the practice, and we have to see what systems are put in place."

Tags: board of education, bullying of staff, bullying of teachers, Montgomery County, respectful workplace, workplace bullying, workplace bullying policy
Posted in Employers Doing Good, Media About Bullying, Print: News, Blogs, Magazines | No Archived Comments | Post A Comment () »
Friday, October 23rd, 2015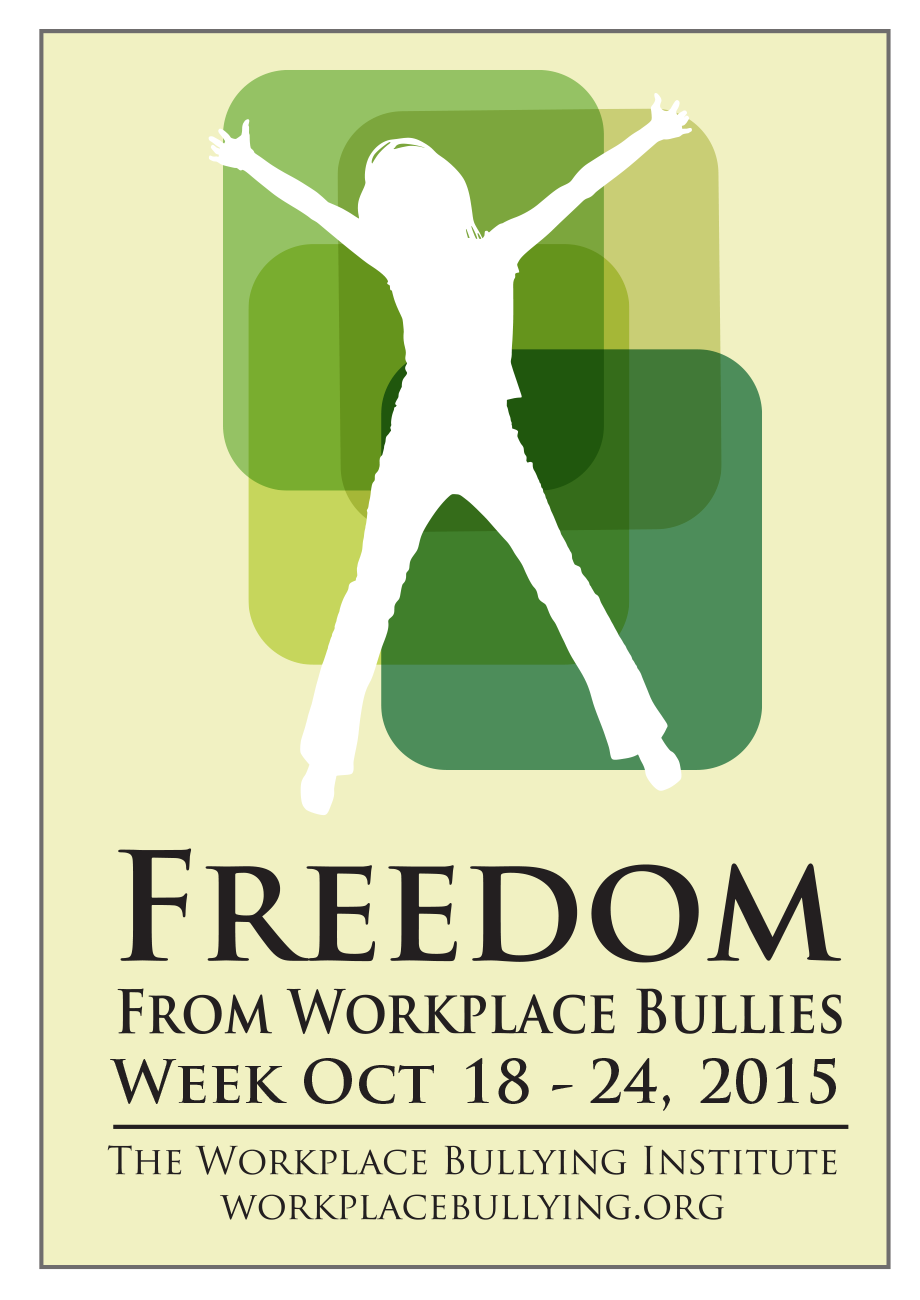 On October 19, 2015, during WBI Freedom from Workplace Bullies Week, Anchorage Mayor Ethan Berkowitz approved a new policy to combat bullying in the workplace. The policy aims to ensure that city employees are respected and treated with dignity while at work.
Berkowitz said that Anchorage does not have a significant bullying problem in work areas, but the issue does come up on rare occasions. He said the idea was first brought to him by city employees to propose a policy prohibiting all verbal abuse, humiliation or threatening behavior in the municipality's workplaces.
The new policy went into effect Oct. 19. It is an expansion of existing anti-discrimination policies that comply with state and federal laws. The policy fails to address thorough procedures to ensure fair and credible resolution of reported incidents. However, it's a start.
WBI congratulates Anchorage for taking this humane step to provide additional protections for City employees.

Tags: abusive conduct, Anchorage, Ethan Berkowitz, Freedom from workplace bullies week, WBI, workplace bullying policy
Posted in Broadcasts: Video, TV, radio, webinars, Employers Doing Good, Good News, Media About Bullying | No Archived Comments | Post A Comment () »