Archive for the 'Commentary by G. Namie' Category
Monday, April 10th, 2017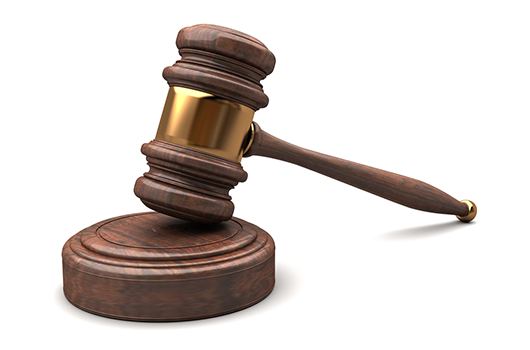 American Federal Civil Rights Title VII law does not yet include protections (actually the right to seek legal redress in courts) for discrimination because of sexual orientation. That means sexual orientation is not one of the protected classes upon which claims of illegal discrimination by employers are based. A recent appellate court decision expands federal legal protections.
The current eight protected classes are: race, color, religion, sex, national origin, disability, genetic information and age. However, several states have added sexual orientation to their nondiscrimination statutes. Employers, of course, may voluntarily add any protections to the lean list of federal and state protections to their internal policies and procedures. But American employers have little appetite for expanding employee protections.
Congress could expand federal law if it wished. Fat chance though. The heartless authors of the The American Health Care Act and the party that installed Jeff Sessions as the U.S. Attorney General (who is "reviewing" prior Department of Justice initiatives — consent decrees and reform plans — to reduce police violence) are not likely to EXPAND the number of ways people can claim discrimination. The regulation-killers are actually against protections-for-the-people.
The U.S. Supreme Court (SCOTUS) also provided context with its 2015 decision in the Obergell case to protect the right of same-sex couples to marry. The court changed law faster than was possible by Congress, a legislative body paralyzed by homophobic ideological leaders. Society and the then-SCOTUS were more progressive than lawmakers. When courts provide legal precedent for subsequent cases, they are making case law. It is the alternative to waiting for legislatures to act. In other words, the new interpretations of existing written laws can expand or contract them.
In this context of proactive court and sluggish legislatures, the Chicago-based Seventh Circuit Court of Appeals decided the case of Kimberly Hively (No. 15-1720) on April 4. Kimberly Hively began part-time teaching at Ivy Tech Community College of Indiana in 2000. She applied for full-time teaching positions as they arose between 2009 and 2014. She never was hired. Hively is a lesbian; the college knew it. She believed the application rejections were based on her sexual orientation. She filed an EEOC complaint in 2013. The EEOC gave her permission to sue in court. Judge Rudy Lozano dismissed her case in district federal court.
The 7th Circuit majority of 11 judges, with three judges dissenting, expanded Title VII protections to include sexual orientation protection against discrimination. The majority agreed with plaintiff Hively. This is a landmark case. The defendant community college may take the case to SCOTUS. The current 11th Circuit has rejected a similar case asking for sexual orientation protection. Legal experts predict that it will be heard by SCOTUS.
Chief Judge Diane Wood, for the majority, wrote:
Ivy Tech refused to promote Professor Hively because she is homosexual. Professor Hively argues that, in doing so, the College relied on her sex, because, but for her sex, she would not have been denied a promotion (i.e., she would not have been denied a promotion if she were a man who was sexually attracted to women). She also argues that Ivy Tech's actions constituted associational discrimination: The College took issue with Professor Hively's intimate association with women and refused to promote her. There is no allegation, however, that the College refused to promote women; nor is there an allegation that it refused to promote those who associate with women. Rather, Ivy Tech's alleged animus was against Professor Hively's sexual orientation—a combination of these two factors (p. 36)
Here, the majority considers sexual orientation an extension of "sex" which is addressed by Title VII law:
One cannot consider a person's homosexuality without also accounting for their sex: doing so would render "same" and "own" meaningless. As such, discriminating against that employee because they are homosexual constitutes discriminating against an employee because of (A) the employee's sex, and (B) their sexual attraction to individuals of the same sex. And "sex," under Title VII, is an enumerated trait (p.37) … Thus, the College allegedly discriminated against Professor Hively, at least in part, because of her sex (p. 40)
So, we wait to see how successfully this extension of protections holds up in future court cases. For now, there is a new law in the land!
Tags: academe, adjunct professor, civil rights, Ivy Tech Community College, Kimberly Hively, lesbian, nondiscrimination law, sexual orientation, Title VII
Posted in Commentary by G. Namie, Fairness & Social Justice Denied, Related bills/laws, Workplace Bullying Laws | No Archived Comments | Post A Comment () »
Wednesday, April 5th, 2017
Last night we attended a San Francisco Symphony concert. It wasn't an ordinary event. It was called Symphony Pride a fundraiser for five LGBTQ organizations.

The advertising described the special concert as "celebrating the Bay Area's spirit of inclusion and diversity with a focus on the voices of the LGBTQ community … festive occasion … featuring six-time Tony Award-winner Audra McDonald who narrates Aaron Copland's iconic Lincoln Portrait … reaffirming San Francisco's commitment to equality for all."
It was an emotional evening. The audience roared with appreciative applause like no other symphony audience. They obviously adore the maestro Michael Tilson Thomas (MTT to everyone in SF), the symphony's conductor since 1995. MTT brought on stage his partner of 38 years who he was able to marry just two years ago. There were short videos of gay musicians from the orchestra who spoke of the welcoming workplace culture, an inclusive safe climate, at the symphony.
The mayor of the city spoke about resisting the Trump administration and its shameful reversals on human rights as a model for the rest of America. Again roaring applause. I've seen MTT conduct before. Never saw him jump so high. So animated. A virtual love affair with the audience. The passion of the artists was inspiring.
The talented, new mom Audra McDonald sang some lovely songs. Then, she went rogue with the 1968 Laura Nyro song Save the Country, at MTT's admitted encouragement (who could have predicted he is a fan of protest anthems?). With but one short rehearsal prior to the concert, she belted out the call for us all to "I've got fury in my soul … save the people …. save the children … lay the devil down … we can build a dream with love … save the country!" Pure rapture.
Tags: Audra McDonald, Copland, LGBTQ, Lincoln Portrait, Michael Tison Thomas, MTT, San Fransicso Symphony, symphony pride
Posted in Commentary by G. Namie | No Archived Comments | Post A Comment () »
Wednesday, March 22nd, 2017
A brash owner of a small marketing firm in Manchester, Connecticut is making news by describing his hiring interview strategy. Unapologetic about being comfortable leveling applicants with personal questions not related to performance — thus demonstrating his loathing of "political correctness" — he gives what he calls the "snowflake test."
"A snowflake is somebody who is going to whine and complain and come to the table with nothing but an entitled attitude and an inability to back their perspective," Kyle Reyes, owner of Silent Parner Marketing, told the Fox Business Network. "Snowflake is a mentality."
"Snowflakes" don't get hired. The company says this on its About Us page: "Political correctness be damned. We are who we are and have what we have because of a greater good. We might call that greater good by different names…but faith is an integral part of who we are."
Using Reyes' reasoning, victims of sexual harassment and bullying, who complain, would be "snowflakes." In other words, he won't hire anyone who if abused or harassed would complain.
Gee, with a boss like him, wondering what are the odds that something wrong, unlawful or unethical will happen????
There are surely alternative marketing companies in New England to work for. Good luck.
Tags: bullying, complainers, hiring interview, Kyle Reyes, Silent Partner, snowflakes, whiners
Posted in Broadcasts: Video, TV, radio, webinars, Commentary by G. Namie, Employers Gone Wild: Doing Bad Things, Media About Bullying, The New America | No Archived Comments | Post A Comment () »
Monday, March 20th, 2017
A 2005 book from Princeton philosophy professor emeritus Harry Frankfurt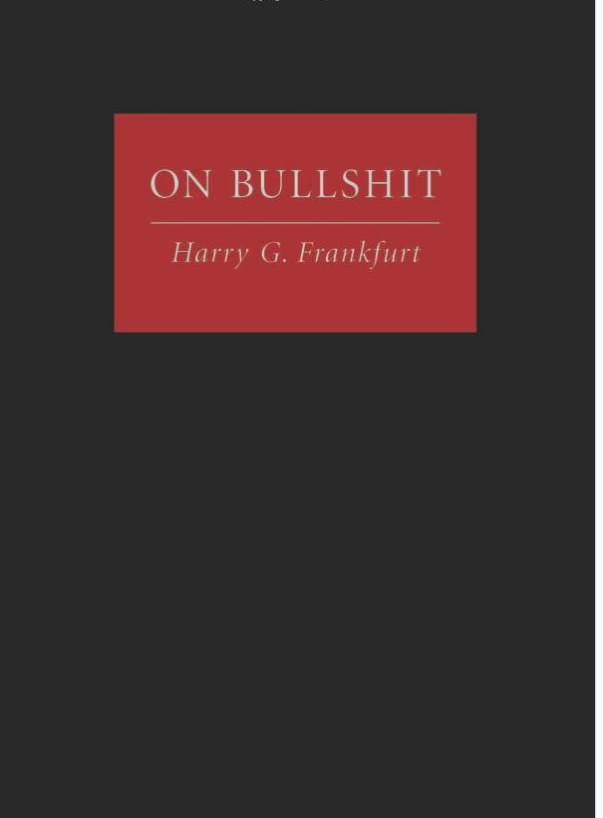 Fareed Zakaria's books and CNN Sunday Show, GPS.
Tags: bullshit, cnn, Fareed Zakaria, Harry G. Frankfurt, on bullshit
Posted in Commentary by G. Namie, The New America | No Archived Comments | Post A Comment () »
Friday, March 17th, 2017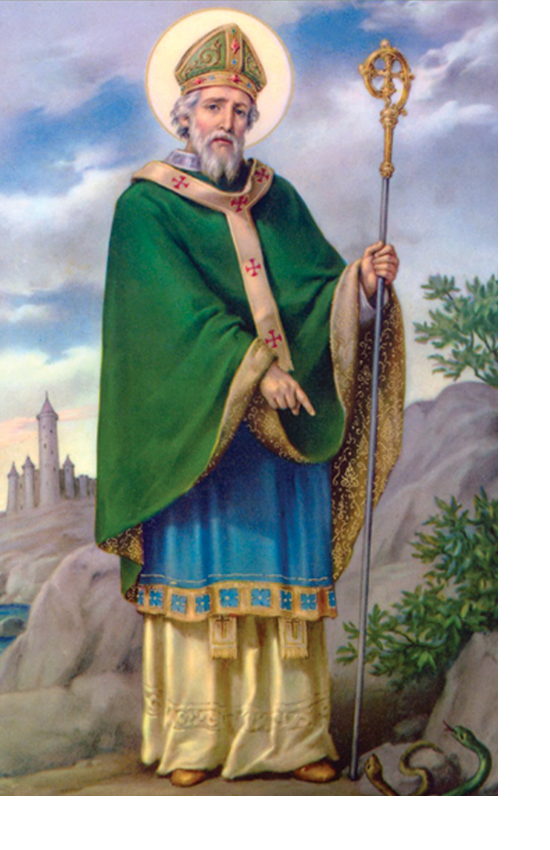 "It's fitting that we gather here each year to celebrate St. Patrick and his legacy. He, too, was an immigrant. And though he is of courst the patron saint of Ireland, for many people around the globe, he is also a symbol of — indeed, the patron of — immigrants. Thirty-five million people claim Irish heritage, and the Irish have contributed to the economic, social, political and cultural life of this great country over the last 200 years. Ireland came to America because, deprived of liberty, deprived of opportunity, of safety, of even food itself, the Irish believed. And four decades before Lady Liberty lifted her lamp, we were the wretched refuse on the teeming shore. We believed in the shelter of America, in the compassion of America, in the opportunity of America. We came and we became Americans."
Enda Kenny
Prime Minister Ireland
St. Patrick's Day, 2017
Tags: Donald Trump, Endo Kenny, immigrants, Ireland, St. Patrick
Posted in Commentary by G. Namie, The New America | No Archived Comments | Post A Comment () »
Thursday, March 16th, 2017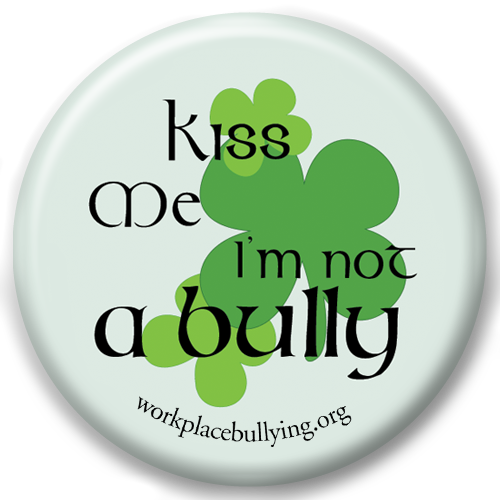 "It's fitting that we gather here each year to celebrate St. Patrick and his legacy. He, too, was an immigrant. And though he is of courst the patron saint of Ireland, for many people around the globe, he is also a symbol of — indeed, the patron of — immigrants. Thirty-five million people claim Irish heritage, and the Irish have contributed to the economic, social, political and cultural life of this great country over the last 200 years. Ireland came to America because, deprived of liberty, deprived of opportunity, of safety, of even food itself, the Irish believed. And four decades before Lady Liberty lifted her lamp, we were the wretched refuse on the teeming shore. We believed in the shelter of America, in the compassion of America, in the opportunity of America. We came and we became Americans."
Enda Kenny, Prime Minister Ireland, St. Patrick's Day, 2017
Tags: Irish, St. Patrick's Day
Posted in Commentary by G. Namie | No Archived Comments | Post A Comment () »
Sunday, March 12th, 2017
Voluntary wellness programs by employers are great. Smoking cessation, on-site gyms or paid gym memberships, weight loss clinics — all good. However, the disappearing ACA (Obamacare) has a provision allowing employers to give employees incentives for participation in a wellness program, such as reductions in employee insurance premiums.
The provision was well-intentioned but based on bad information. [Ever notice how often this happens by lawmakers? And this was before the truth-sinking delusion bunch from trumpland.] Seems then-president Obama believed Safeway, the grocer, when its CEO claimed his corporation had kept health care costs down thanks to its wellness program.
Now comes a House bill introduced on March 2 (H.R. 1313) by Rep. Virginia Foxx (R-NC). She exploits the benign wellness loophole to allow employers to require genetic testing of employees AND their family members in fishing expeditions to discover predictable costly diseases. With results in hand, insurers could cap coverage payouts when those diseases manifest themselves. [Obamacare forced insurers to lift caps. Trumpcare would restore limits, protecting insurers.]
Of course, in 2008, the list of protections for individuals expanded beyond race and sex to include personal genetic information. It is illegal to discriminate against persons based on such information. According to the proposed new law, HR 1313, an employer who offers health insurance and a wellness program is immune from the violation of the 2008 Genetic Information Nondiscrimination Act.
There's nothing "conservative" about Foxx's desire to invade a person's genetic code and the employee's family. We need a new descriptive term for Republicans not bothered by such non-conservative (dare I say radical?) measures.
Politico quotes Foxx as saying, "I'm going to push to diminish the role of the federal government in everything it's in that isn't in the Constitution. That's education, health care. All the things that the federal government does that it should not be doing. I'm happy to diminish its role." The proud Tea Party member doesn't see the hypocrisy of her proposed law.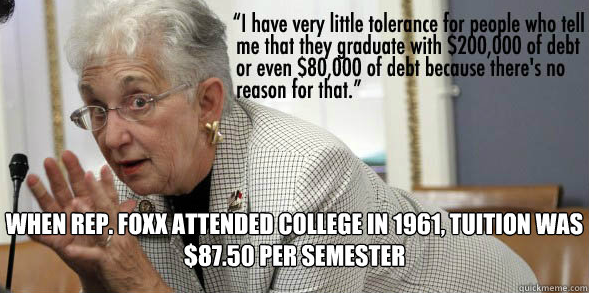 While we are led to fixate on outrageous tweets, the GOP is marching steadily to reverse various forms of progress in civil rights made in the last 40 years. Watch what Congress is doing its numerical majorities in the House and Senate.
The bill's co-sponsor is Rep. Tim Walberg (R-MI).
Tags: Affordable Care Act, employer wellness programs, genetic information, Genetic Information Nondiscrimination Act, HR 1313, Obamacare, Rep. Virginia Foxx, Safeway
Posted in Commentary by G. Namie | No Archived Comments | Post A Comment () »
Saturday, March 11th, 2017
Historians count within their profession a subset who specialize in analyzing and critiquing the efficacy of U.S. Presidents. It's less likely that social scientists apply their specialty to how successfully presidential administrations operate. That has certainly changed with Trump stepping into the role.
Evaluating how Trump's habits and high self-regard can undermine his personal success, and in turn, quash hopes for a compassionate and caring federal government, has been the focus of many clinical psychologists, psychiatrists and mental health professionals. The running commentary (and pseudo-diagnoses) by professionals who have no access to personally testing and interviewing Trump is said to violate the "Goldwater Rule" adopted in 1973 by the American Psychiatric Association after the failed presidential candidacy of Republican Barry Goldwater in 1964. The movie Dr. Strangelove was released in the campaign year.
It seems an article (Fact magazine, Sept-Oct 1964) exploring the mind of candidate Goldwater who held then-radical ideas contained results of a poll of 2100 psychiatrists, of whom 1,189 considered Goldwater unfit for office. Goldwater sued and won in court but only awarded $1. He did receive $75,000 in punitive damages. He sued for $1 million. Fact stopped publishing in 1967.
This historical self-imposed norm held among mental health types until Trump showed an inability to control impulsive behavior from the very start of his term in office. Since then, armchair analysts — some mental health professionals, lay public critics, and media commentators — have freely commented on Trump's personality and behavioral shortcomings.
The justification for putting aside the Goldwater rule is that the ethical obligation to alert the public to potential harm from Trump's conduct is more important than sitting on the sidelines and not sharing what can be inferred from his public misconduct. Two professors of psychiatry cry danger over Trump's inability to distinguish fantasy from reality.
(more…)
Tags: Bay of Pigs, chaos, Goldwater rule, groupthink, Irving Janis, JFK, Trump
Posted in Commentary by G. Namie, Social/Mgmt/Epid Sciences | No Archived Comments | Post A Comment () »
Friday, July 29th, 2016
By Darrell Smith, Sacramento Bee, July 28, 2016
with WBI commentary inserted
Sacramento jurors, in a $1.1 million verdict Wednesday, sided with a state corrections employee who claimed her higher-ups did little or nothing to protect her from threats made by one of her subordinates, then retaliated against her when she complained of the threatening treatment.
The threat was a death threat, of bringing a gun to work, not a minor act.
Jurors awarded Onalis Giunta, a supervising dental assistant at Folsom State Prison when she filed the 2012 lawsuit against California Department of Corrections and Rehabilitation, $990,000 for noneconomic losses and mental suffering along with another $107,000 in past and future earnings, in their verdict, court documents showed.
It was not known Thursday whether there were plans to appeal the verdict.
Giunta in the lawsuit characterized the man identified in court documents as Serge Protsyuk, as a problem employee who often ran afoul of California Department of Corrections and Rehabilitation rules and regulations.
Protsyuk was a former coworker of the newly promoted supervisor, Giunta. He never respected her authority and was coddled by two male supervisors of hers who undermined her role. He aggressively disobeyed rules that he felt did not apply to him, daring her to discipline him.
Giunta alleged that the employee threatened to bring a gun to work after disciplinary action in November 2010. Protsyuk followed the alleged gun threat with months of more intimidation, the lawsuit alleged, forcing Giunta to take a yearlong, doctor-ordered stress leave.
Yes, you read that correctly. After he threatened revenge on her for an unfavorable evaluation by bringing a gun to work, the warden and security staff who had been told of the threat that night planned to search him the next morning when Protsyuk arrived for work. NO ONE ever called Giunta that night to warn her of the threat made against her. Protsyuk was frisked the next morning and allowed to go work as usual. Giunta was told about the threat AFTER she saw Protsyuk walk past her office window! No suspension. No punishment. And Giunta had to work with him for another six months without his removal.
Giunta was traumatized. All the while, the warden had decided that no violation of the strict zero-tolerance Violence Prevention Policy had occurred. No investigation of Giunta's complaint about the violation was undertaken.
Tags: bullying, California Department of Corrections & Rehabilitation, Folsom State Prison, Gary Namie, Lawrance Bohm, Onalis Giunta, Protsyuk, Robert Boucher, trial, violence policy
Posted in Expert Witness, Fairness & Social Justice Denied, Rulings by Courts, WBI in the News | No Archived Comments | Post A Comment () »
Monday, January 11th, 2016
A most important 80 minutes of oral argument is heard today, Jan. 11 2015 by the nine justices of the U.S. Supreme Court. The case is Friedrichs v. California Teachers Association (CTA), Docket No. 14-915.
The case was brought by a group of California teachers who don't want to pay any fees to unions for anything. Essentially, they want to enjoy benefits of having a contract — wages and other work condition protections (alas, not full protection from bullying yet) that are negotiated — for free. The CTA represents teachers in public schools; public school districts are government employers.
There are 39 years of history dealing with this issue. A May 1977 unanimous U.S. Supreme Court (SCOTUS) decision, Abood v. Detroit Board of Education [431 U.S. 209 (97 S.Ct. 1782, 52 L.Ed.2d 261)] divided union dues into two parts. One part is costs associated with providing union workers with a contract, the collective bargaining agreement with the employer, and its administration, the subsequent services of representation at adversarial meetings with management, grievances and arbitrations. Fees for those services are called "fair use" or "agency" fees. In other words, Abood said that non-members who benefit from union services have to help cover costs.
The second part of union dues is "expenditures for ideological causes not germane to its duties as a collective-bargaining." This has been dubbed the political activity of the union, including overt politicking, lobbying lawmakers for specific legislation and financial support for political candidates. People who object to this part of union activity can refuse to pay that portion of dues to the union.
In the specific case before SCOTUS today, Friedrichs, plaintiffs are challenging California law. If a teacher wants to protest the political portion of the CTA dues, she or he can give the union a written objection — an "opt out" declaration. That portion of the contested fee is then refunded or a portion is reduced. The anti-union plaintiffs want that teacher to have to "opt in" and agree to the fees. Plaintiffs frame the issue as one of free choice and the First Amendment (whether or not the non-administrative fees constitute speech).
The Case's Strange Origin
The union-busting groups, typically with a libertarian or right-wing political bent, found this case in order to abolish the last bastion of unionization in America — in government. The private sector unionization rate is now under 7%. If government, public sector, unions can be further weakened, the U.S. labor movement will be effectively gutted.
According to Maryann Parker, SEIU Associate General Counsel, speaking at an American Constitution Society expert panel, Friedrichs v. California Teachers Association made it to the Supreme Court in two fast years without any facts associated with the case. The reason is that the plaintiffs filed the case in both District and Appellate courts and asked for a verdict against them just so they could take the case to the Supreme Court. Since the union-busting groups are well funded, the case raced to the Roberts pro-employer court. Unlike any other case, no facts have been argued in court before a judge or jury. No discovery of evidence on either side was completed.
The only facts have come via several amicus briefs written by advocates for both sides. The list of briefs filed before the Nov 6, 2015 deadline can be found here. On the anti-union side are organizations such as Pacific Legal Foundation
National Right to Work Legal Defense Fund, Mackinac Center for Public Policy, Goldwater Institute, Former California Governor Pete Wilson, Cato Institute and the NFIB. On the defense side, briefs were filed by Kamala Harris, California Attorney General (who also argued the case before SCOTUS today), California State Employees Association, and several California and New York cities that, as government employers, described the benefit of having a unionized workplace.
The other unusual aspect of the origin of the case is that the five majority justices in the 2014 Harris v. Quinn decision called for a reconsideration of Abood. In other words, the doctrine of stare decisis, of letting earlier case decisions stand, is betrayed by calling out for a case to challenge Abood.
The Anti-Union Argument
Here's the argument by the union busters in Friedrichs v. California Teachers Association. Collective bargaining in the government context is inherently political because government worker wages are public funds. Therefore, if the government compels "fair use" fees collection, it is a violation of a worker's First Amendment rights. It forces an association with a political cause (bargaining with the state) with which a worker might not agree.
Abood had separated the functions of the union, administrative work versus political activity. Fredrichs says that ALL activity of unions is political.
If the Supreme Court decision agrees with Friedrichs, it will overturn Abood. It will end the practice of a "union shop." The absence of any requirement to pay unions for services rendered will make it too easy to be a "free rider." In turn, unions will wither and die from not having a budget.
Remember, even with a negotiated union contract, employers — only governments in this case — are entitled to all rights over workers which are not covered in the contract. With this line of reasoning, without unions, employers will have unchallenged, unbridled control over workers with no ability to contest mistreatment or abuse.
The undermining of unions, the only organizations that advocate for rights of workers, will contribute to the Republican-led state legislatures' move to right to work laws. Currently 25 states have right to work provisions. The RTW advocates characterize states where unions represent government workers as "forced-unionism" states.
Advocates for "free bargaining" states label the right to work as the "right to work for less." The quality of life for workers in RTW states is lower than in public sector union states — lower wages, more low wage jobs, higher rates of workers without health insurance, higher poverty and infant mortality rates. And if working in a RTW state, you have a 54% higher chance of dying at work.
Finally, by gutting union budgets, opponents will also thwart overt political activity by unions. Unions support Democratic candidates. Union-busting groups are partisan. By reversing Abood, the law of the land since 1977, Republicans will be able to reduce funding for Democratic opponents. However, this is not a realistic fear by Republicans. It seems closer to a zero-sum game in which Republicans want to eliminate all opposition. According to the Center for Responsive Government, 2015-16 interest group donations to the upcoming elections finds that labor has given to date a total of $19.2 million compared to $839.6 given by donors other than unions. Non-labor groups outspend unions by 43.7 times. A successful Friedrichs SCOTUS decision would nearly eliminate the influence of unions on candidates. Rights of workers will be driven further underground buried in a corporate post-Citizens United deluge of cash.
If the Court does not overturn Abood, the plaintiffs could still win a partial victory. Its a nuanced part of the practice in California. Contained in the fees charged to non-members are other expenses not involved with the costs of collective bargaining. If a teacher wants to protest that portion of the fee, she or he can give the union written objection — an opt out declaration. That portion of the contested fee is refunded or a portion is reduced. The anti-union plaintiffs in the case also argue that an employee should have to "opt in" and agree to the fees.
Stay tuned. The decision should be announced in June.
###
You can listen to the oral arguments and read the transcript of Jan. 11 hearing here.
Tags: agency fees, collective bargaining, fair share, free-riding, Friedrichs v. California Teachers Association, right to work, U.S. Supreme Court, Unions
Posted in Fairness & Social Justice Denied, Rulings by Courts, Unions | No Archived Comments | Post A Comment () »