Archive for the 'Commentary by G. Namie' Category
Wednesday, March 11th, 2015
Recent news article speaks to me stronger than a horoscope prediction.
My extinction is imminent.
From The Independent in the UK, comes this news ……
The name Gary is on its way to becoming extinct after being one of the most popular for baby boys in previous decades … Gary — which is believed to be a name of Germanic origin meaning "spear" — was the 10th most chosen name in the US for three consecutive years from 1951 … Fewer than 450 boys in the US were named Gary in 2013 compared to around 38,000 in the early 1950s … Only 28 British-born boys were named Gary in 2013
Yikes.
Gary Namie
Tags: name extinction
Posted in Commentary by G. Namie | No Archived Comments | Post A Comment () »
Friday, February 27th, 2015
"We need a leader who will stand up and say we will take the fight to them and not wait until they take the fight to American soil," declared Wisconsin Governor Scott Walker, a 2016 presidential hopeful, to the audience at the Conservative Political Action Conference in Washington, DC. This is his reference to ISIS terrorists.
Then he said: "If I can take on 100,000 protesters, I can do the same in the rest of the world," a clear reference to both ongoing protests against new anti-worker laws and a historic revolt in 2011 against Walker's push to dismantle collective-bargaining rights for the state's labor unions.
Walker denies he connected the dots but his "dog whistle" points were clearly heard by the radical right wing CPAC audience. He is bragging about busting unions — what he refers to as Democratic special interest groups.
"To compare the hundreds of thousands of teachers, students, grandmothers, veterans, correctional officers, nurses and all the workers who came out to peacefully protest and stand together for their rights as Americans to ISIS terrorists is disgusting and unacceptable," said Wisconsin AFL-CIO President Phil Neuenfeldt in a statement. "To compare hard-working men and women who work for a living to terrorists is a disgrace. Coming together to peacefully protest for freedom, to raise your voice for a better Wisconsin, this is not an act of terror."
Let's hope America doesn't make the same mistakes that Wisconsin voters have made in recent elections.
The irony in America that not one word may be spoken against the military or those who serve in it (all are "heroes") but defaming the working women and men who dare to organize to fight against abusive practices by government and corporate employers (who are well organized and funded) can go unpunished is not lost on us.
Tags: CPAC, right wing, Scott Walker, Unions, Wisconsin
Posted in The New America, Unions | No Archived Comments | Post A Comment () »
Friday, January 9th, 2015
How Police Departments Can Mend the Rift with the Public
Police must be taught that the power entrusted to them is not theirs to use or abuse as they see fit.
By Frank Serpico, The Nation, January 7, 2015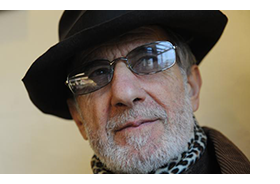 WBI: Frank Serpico was an honest NYPD cop in the 1970's who refused to be corrupted and was set up to be killed by fellow officers because he had broken the code to conform to what others were doing. He survived and testified against his brothers in blue. His story was made into a theatrical movie starring Al Pacino and a History Channel documentary. His comments on the current troubles with policing — excessive force used on black men and insubordination to the mayor — seem more credible than opinions of others without his personal experience. The words below are his.
In 1971, shortly after exposing widespread, even systemic corruption amounting to millions of dollars in bribes and illegitimate relationships between the New York Police Department and criminals citywide, I was shot point-blank by a dealer during a buy-and-bust drug operation. My backup team failed to call 911, but an elderly Latino tenant did, saving my life. I was awarded the Medal of Honor by the NYPD—not for exposing corruption, but for being shot while engaging a drug dealer.
To this day, many officers believe I gave the department a black eye. I've been vilified for speaking out about corruption and the excessive use of force, for holding my colleagues accountable and for reminding them of their mission: first and foremost, to protect and serve the community.
Decades later, more and more citizens across the country are losing faith in our justice system, with brazen acts of police brutality frequently captured on cellphone videos; the militarization of police forces through the acquisition of war-machine surplus; continuing racial tensions coupled with a lack of initiative for community policing; and the sentencing of minor offenders to long terms in for-profit prisons, where they essentially become indentured servants.
Over the past month, police officers from around the country assembled in New York City to mourn the loss of two of their brothers in blue, who had been slain by a disturbed gunman. Relations between the NYPD and Mayor Bill de Blasio fell to a new low after many officers at the memorials—spurred by incendiary rhetoric from Patrick Lynch, president of the Patrolmen's Benevolent Association—turned their backs on the mayor as he spoke. Such puerile behavior constitutes conduct unbecoming an officer and insubordination, and it should be disciplined as such.
Tags: community, excessive force, Frank Serpico, police
Posted in Fairness & Social Justice Denied, Guest Articles | 1 Archived Comment | Post A Comment () »
Thursday, January 8th, 2015
WBI: Because of the extreme health harm bullying causes, some targeted individuals, with help from their physicians and psychotherapists, were granted paltry amounts of monthly Social Security Disability payments on which their survival is entirely dependent. Republicans in the House included an obscure rule change on opening day of the 114th Congress that altered how Social Security trust fund transfers money to fund SS Disability. They made transferring funds (reallocation) contingent upon either increasing the SS tax or cutting benefits. It is estimated that starting in 2016, disability recipients will suffer a 20% decrease in their benefit.
Dear disinterested/apathetic/dim-witted American voters — pay attention to elections and who you send to Congress and your state legislatures. This is what we have brought upon ourselves.
From the office of Sen. Sherrod Brown: Reallocation is a simple procedure used by Congress to rebalance how Social Security payroll tax revenues are apportioned between the two trust funds – the equivalent of transferring money from a checking to a savings account. Reallocation is commonsense, bipartisan policy that has been utilized by both parties 11 times since 1957 – most recently in 1994, including four times under Ronald Reagan. It was projected that the 1994 reallocation would keep the trust fund solvent until 2016.
Tags: bullied targets, disability, psychological health harm, social security
Posted in Commentary by G. Namie, Fairness & Social Justice Denied, The New America | 1 Archived Comment | Post A Comment () »
Saturday, December 27th, 2014
Ernest Frederick 'Ernie' Cooke, Jr., 65, of Morgantown, WV
passed away on Saturday December 20, 2014
Requiescat in pace
In his own words, he will "always be there" for his beloved spouse, Lana, the WBI West Virginia State Coordinator.
We let him tell his own story about watching his spouse be bullied and subjected to harm and how it made him an advocate.
Tags: advocate, Ernie Cooke, Lana Cooke, spouse, workplace bullying
Posted in Fairness & Social Justice Denied | 1 Archived Comment | Post A Comment () »
Wednesday, December 10th, 2014
By Sharon Florentine – CIO – 11/7/14
Workplace bullying opens your organization up to poor productivity, lower retention rates and possible legal action. And it's not an isolated issue – the workplace statistics are shocking. Is your culture cultivating a bully mentality?
Old bullies never die, they just get … promoted. And older doesn't always mean wiser. Those bullies you remember from your school days don't always grow out of that behavior. Many in fact, carry it with them into the workplace.
If you think bullying isn't happening in your organization, think again. According to a Zogby poll commissioned by WBI in January 2014, 27 percent of the 1,000 U.S. workers surveyed had been the target of bullying; an additional 21 percent had witnessed an incident or incidents of bullying in the workplace.
A recent Forbes article reported that an alarming number of respondents, 96 percent, admitted to being bullied in the workplace.
The issue is so prevalent that Gary Namie and his wife, Ruth Namie created the Workplace Bullying Institute(WBI), an organization dedicated to eradicating workplace bullying.
Defining Workplace Bullying
Different people may have different ideas about what workplace bullying means, but the WBI offers these thoughts: "We have a fairly high threshold for the definition of bullying; we define it as repeated mistreatment and abusive conduct that is threatening, humiliating, or intimidating, work sabotage or verbal abuse. Even so, we consider it something of an epidemic," Gary Namie says.
Bullying Has Widespread Organizational Impact
Bullying in the workplace affects more than just the individual targeted. It has negative effects on an entire organization, according to Namie and WBI data. "Victims suffer from depression, anxiety and panic. They take more sick days, resulting in higher rates of absenteeism. They have higher rates of stress-related health problems, increasing employers' healthcare costs. They aren't as motivated, engaged or productive – why would they be?" says Namie.
These individuals who are bullied are more likely to leave your organization and they certainly aren't going to recommend your company to their talented friends, family or professional contacts.
Posted in Fairness & Social Justice Denied | 2 Archived Comments | Post A Comment () »
Monday, December 8th, 2014
By Deidra A. Sorrell Ed.D., NCC, LPC
Summarizing her newly completed doctoral dissertation …
The research examined the lived experiences of elementary school educators facing workplace bullying within public schools.
The researcher recruited six elementary school educator-participants from WBI volunteers. All participants were female and over forty-years-old. All of the participants experienced bullying after taking medical leave due to preexisting health issues, which caused more stress and anxiety. As a coping mechanism, all of the participants found the teachers union ineffective in solving their disputes. The educators were interviewed at length to gain extensive descriptions of their experiences.
Three major themes emerged from the data. The themes included: (a) experiences with workplace bullying, (b) coping, and (c) environmental factors contributing to workplace bullying.
Tags: Deidra A. Sorrell, dissertation, educators, teachers, workplace bullying
Posted in Fairness & Social Justice Denied, Guest Articles, Tutorials About Bullying, WBI Education | 2 Archived Comments | Post A Comment () »
Friday, October 31st, 2014

Source: BestMastersDegrees.com
Tags: bad bosses, bestmastersdegrees.com, boss, management, workplace
Posted in Fairness & Social Justice Denied | 1 Archived Comment | Post A Comment () »
Wednesday, October 29th, 2014
Hollaback — the movement to stop sexual harassment of women simply walking in public — features a video of Shosana Roberts walking in New York City for 10 hours filmed by Rob Bliss who produced the PSA below. And men think women's experiences are no different from theirs — get real. Watch the humiliation hurled at Roberts.
Tags: Hollaback, Rob Bliss, sexual harassment, Shosana Roberts, street harassment
Posted in Fairness & Social Justice Denied | 3 Archived Comments | Post A Comment () »
Tuesday, October 28th, 2014
Posing this question on the internet is risky, certain to draw unsolicited government surveillance attention in paranoid America. You see, terror existed before America's Sept. 11, 2001. Just ask Britain. We should be able to use the word when it applies to a variety of situations. But after 9-11, the semantic gods yielded control of the term to western governments.
Here is Merriam-Webster's definition:

ter·ror noun \ˈter-ər, ˈte-rər\

1:  a state of intense fear
2 a :  one that inspires fear :  scourge b :  a frightening aspect c :  a cause of anxiety :  worry d :  an appalling person or thing; especially :  brat
3:  reign of terror
4:  violent or destructive acts (as bombing) committed by groups in order to intimidate a population or government into granting their demands

Origin of TERROR
Middle English, from Anglo-French terrour, from Latin terror, from terrēre to frighten; akin to Greek trein to be afraid, flee, tremein to tremble First Known Use: 14th century
Thus, a practitioner of terror, the terrorist, is a person who deliberately instills fear and anxiety in others in an intimidating fashion. Isn't that what a workplace bully does when she or he abuses others? From fear comes paralysis. Shocked and paralyzed targets and witnesses do not respond to aggression with aggression.
Look at the fourth term in the above definition. The goal of intimidation is have "a population or government," proxies for organizations, grant the bully's demands. Bullies get their way with their employers. Perpetrators are rarely punished. They abuse others with impunity, rarely facing consequences. American employers do next to nothing to stop bullies while innocent guileless targets lose their jobs, livelihoods and sanity at alarming rates.
Logically, workplace bullies are terrorists within organizations. They are organizational terrorists. Their actions fit the definition. We simply are applying a label appropriately.
Bullying is not simply eye rolling as bully apologists like to characterize it. It is workplace violence, albeit a non-physical form. It is a mistake to underestimate the effects verbal abuse, threats, intimidation, humiliation and domination have on human beings.
History is on our side. The founder of the international movement in Sweden, Heinz Leymann, titled one of his early English-language journal articles — "Mobbing and Psychological Terror at Workplaces." Of course, he chose the term mobbing to connote the interpersonal destruction of workplace victims by multiple perpetrators. To assess the extent to which a target was harmed, he developed his own instrument, the LIPT, the Leymann Interpersonal Psychological Terrorization scale. Leymann minced no words. He died in 1999 before other nations followed America's descent into paranoia about terrorism. I wonder how close he was to naming the phenomenon we know today as bullying, terrorization.
When Dr. Ruth and I made the commitment to begin the work which evolved into the Workplace Bullying Institute back in 1996-97, we had a choice of two reasonable terms. Mobbing was the Scandinavian and European term. Workplace Bullying was the British term. We deliberately chose to import "workplace bullying" for a variety of reasons. We originally did discuss "terrorization," but felt it would be considered too radical to be accepted by American media. A short four years later, Sept 11 happened. The movement would have been stopped in its tracks for adopting anything related to "terror."
Looking back after more than 17 years, in the spirit of realistically naming the destructive force that workplace bullying is, I now see "terrorization" as an entirely appropriate synonym to add to the list of acceptable terms. Invoking Leymann's courage to call it what it is, bullying is terrorism.
Which employers will launch a "war" against it within their walls? Call us. We'll help you do it right.
Tags: bullied targets, Gary Namie, Heinz Leymann, psychological terrorization, terror, terrorist, victims, workplace bullying
Posted in Commentary by G. Namie, The New America, Tutorials About Bullying, WBI Education | 3 Archived Comments | Post A Comment () »