Archive for the 'Commentary by G. Namie' Category
Friday, July 7th, 2017
2017 WBI U.S. Workplace Bullying Survey
Health Impact on Targets

40% of targets are believed to suffer adverse health consequences from bullying

The Workplace Bullying Institute commissioned Zogby Analytics to conduct the 2017 national scientific U.S. survey across two days in late April. The stratified random sample of 1,008 individuals represented all adult Americans. [Zogby methodology and sample details here.] It was WBI's fourth national survey.
We used the definition of workplace bullying that matches perfectly the definition codified in the Healthy Workplace Bill. Bullying is repeated mistreatment but also "abusive conduct." We asked American survey respondents to consider only the most serious forms of bullying.
The power of the workplace bullying movement is derived principally from the impact on the health of targeted individuals. Bullying is the dominant psychosocial stressor in the work environment of targeted workers. That stressor triggers the human stress response. In turn, with prolonged exposure to frequent incidents, targets risk the onset of stress-related diseases. In other words, bullying is an occupational health hazard
This question queries the American public about whether health harm from bullying manifested. [N = 479; no experience respondents deleted.]
Wording of the Target Health Question: Was the health of the targeted person adversely affected by the mistreatment?
The split between respondents (targets and witnesses only) who were certain bullying had created health harm was 40%:60% with the latter being those who could not be certain.
Several factors could account for the 60% of uncertain respondents. Targets rarely publicly share their health problems with colleagues. Personal shame suppresses an outpouring. Also targets can endure bullying for long periods of time without awareness that the source of the ill health is their workplace with an attacking bullying in it. That is, the causal links take time to be recognized by targets themselves. Target-respondents could have been part of the 60% of doubters. See Figure 4 below.
Witnesses, too, rarely get into conversations about medical maladies with targets. They, too, may be unwilling or unable to perceive the causal factors which contribute to their friends' ill health.
[See the WBI extensive survey of bullied targets (a non-scientific sample) of the effects of bullying on targets' health.]
Gary Namie, PhD
WBI Research Director
Download the pdf version of these Target Health Impact findings.
View findings related to other questions asked in the 2017 Survey.
Download the complete report of the 2017 WBI U.S. Workplace Bullying Survey.

Tags: 2017 WBI U.S. Workplace Bullying Survey, abusive conduct, Gary Namie, health, human stress response, stress-related diseases, target of bullying, victim of bullying, workplace bullying
Posted in Bullying-Related Research, Fairness & Social Justice Denied, Social/Mgmt/Epid Sciences, WBI Education, WBI Surveys & Studies | 1 Archived Comment | Post A Comment () »
Monday, May 8th, 2017
Writing this from the hospital bedside of Dr. Ruth whose bullying case launched the U.S. Workplace Bullying movement. It's tough enough to recover from complicated surgery late in life. To also have to consider how to pay the outrageous expenses is unthinkable. [If you believe people should not receive care if they cannot afford it, stop reading the rest of this article. You won't understand or care.]
Without Medicare, Ruth would be dead. Simple as that. It is the U.S. Government honoring its promise to relieve older Americans of the astronomical financial burden of healthcare. It is not Medicare's fault costs are high. Medicare adds only a 3% overhead for administrative costs compared to the 30-40% overhead added by for-profit insurance companies.
Medicare contracts directly with providers through the Centers for Medicare & Medicaid Services (CMS) is part of the Department of Health and Human Services (HHS) now headed by Tom Price, a Trump appointee. No third-party insurance company interference occurs. Medicare was conceived by the Kennedy administration and realized by Johnson after the JFK assassination. Its original goal was to provide universal health coverage for all Americans. But politicians whittled it down to helping older Americans as part of the haggling process. For the disabled and poor, regardless of age, they crafted Medicaid. The authors of the original law intended the limited protections to be revisited and expanded.
Remember, in all other industrialized nations, citizens enjoy national health insurance similar to Medicare and Medicaid but extended to everyone cradle to grave. In some countries, private insurance can supplement the government plans. The U.S. is aberrant, the lone stubborn holdout unable to elect legislators who think it part of their job to provide government services for their taxpaying constituents. Only in the U.S. can a family lose their home and go bankrupt for their inability to pay medical expenses (accounting for the highest proportion of all bankruptcies).
Rather than expand the limits of government-provided health insurance to all citizens (a Medicare-for-all universal health plan or a single-payer (gov't) plan), the next attempt to revise insurance was the Affordable Care Act (dubbed Obamacare). Critics tried to call it a government plan. In fact, it was written almost entirely by an insurance industry lobbyist, Liz Fowler, working with then-Sen. Max Baucus. Private insurers retained their power. The government, however, did mandate that insurers could not refuse coverage based on pre-existing conditions, had to maintain coverage for children up to age 26, and had to offer a host of basic services (e.g., maternity care).
About half of private health insurance is contracted through employers for employees. Over the years, employees' share of costs have risen. Then with Obamacare, millions of previously uninsured or uninsurable (those with pre-existing conditions) individuals were able to afford insurance with the help of subsidies paid by the federal government to states. For instance, a $1,300 monthly premium could be reduced to $400 with a $900 subsidy based on the person's income. The funds for that subsidy came from a 3.8% tax applied to the lesser of either your net investment income (rentals, capital gains, stock dividends) or the amount by which the modified adjusted gross income exceeds a threshold amount ($200,000 for individuals or $250,000 for married couples). Additionally, those exceeding the threshold limits also paid more in Medicare payroll tax (2.35% vs. 1.45%). It was a deliberate redistribution of income from the very rich to the poor and lower middle class. The program was debated publicly for 17 months. No Republicans voted for it. Obamacare reflected American values that Republicans did not share.
Finally, Republicans in the House of Representatives were able to offer and pass out of the House their alternative to the ACA/Obamacare — the American Health Care Act.
The AHCA is a cruel and sadistic proposed law. First, it eliminates the 3.8% tax on the wealthy and ends the payroll tax supplement in 2023. It increases the size of tax-deductible Health Savings Accounts that only the rich can afford. Thus, it reverses the income redistribution of Obamacare. By cutting $800 billion in Medicaid funding, the AHCA gives the wealthy over $600 billion in tax cuts. Who pays for those gifts to the wealthiest among us? The poor, disabled and the aged. Quite a statement about our values.
The AHCA puts Americans in harm's way (again) by giving states the right to allow health insurance companies to deny coverage for pre-existing conditions. Look at this list:
AIDS/HIV, acid reflux, acne, ADD, addiction, Alzheimer's/dementia, anemia, aneurysm, angioplasty, anorexia, anxiety, arrhythmia, arthritis, asthma, atrial fibrillation, autism, bariatric surgery, basal cell carcinoma, bipolar disorder, blood clot, breast cancer, bulimia, bypass surgery, celiac disease, cerebral aneurysm, cerebral embolism, cerebral palsy, cerebral thrombosis, cervical cancer, colon cancer, colon polyps, congestive heart failure, COPD, Crohn's disease, cystic fibrosis, DMD, depression, diabetes, disabilities, Down syndrome, eating disorder, enlarged prostate, epilepsy, glaucoma, gout, heart disease, heart murmur, heartburn, hemophilia, hepatitis C, herpes, high cholesterol, hypertension, hysterectomy, kidney disease, kidney stones, kidney transplant, leukemia, lung cancer, lupus, lymphoma, mental health issues, migraines, MS, muscular dystrophy, narcolepsy, nasal polyps, obesity, OCD, organ transplant, osteoporosis, pacemaker, panic disorder, paralysis, paraplegia, Parkinson's disease, pregnancy, restless leg syndrome, schizophrenia, seasonal affective disorder, seizures, sickle cell disease, skin cancer, sleep apnea, sleep disorders, stent, stroke, thyroid issues, tooth disease, tuberculosis, ulcers
Really? Denial for acne? For kidney stones? For seasonal affective disorder? For blood clot?
What a heartless cynical political ploy which, if it ever becomes law, would deprive millions (24 million was the estimate of affected by the CBO) of health insurance. Without access to treatment and medications, people will die. They will die unnecessarily
Where's our oft-cited American morality as a model for the world? Is it now, or has it always been, only a myth? How can we turn our backs on our needy.
Politicians show greater allegiance to capitalist principles. Because health care is now dominated by the for-profit corporate model, people don't matter. Principles of equality are cast aside. Is needed treatment for diseases an American right or available only for those who can afford the market price?
The AHCA and Workplace Bullying
Targets of bullying endure a range of stress-related health complications. At the very least, they suffer anxiety from the surprising psychological assault that contradicts the targets' perceptions of themselves, their core identities. When the frequency of incidents increase and the exposure period is prolonged, greater harm results.
Effects on targets include clinical depression, trauma-like symptoms (thought intrusions, avoidance behaviors, negative affect, arousal and hypervigilance) and an increased risk of suicidal ideation. In addition, there is adverse impact on gastrointestinal, immunological and musculoskelatal systems. In other words, diagnosable physiological diseases. Look again at the above list of conditions that would allow insurers to preclude coverage.
The sad reality is that once bullied, individuals are a walking cluster of pre-existing conditions.
Furthermore, with the reduced (or lost) income following bullying, it is likely targets would be eligible for Medicaid assistance. Under the AHCA, there will be less access to Medicaid itself or the program benefits will be so inadequate that treatment for the effects of bullying will be nonexistent.
Call your U.S. Senators and Member of Congress to tell them to not support the AHCA for your sake!
And remember who did this to you …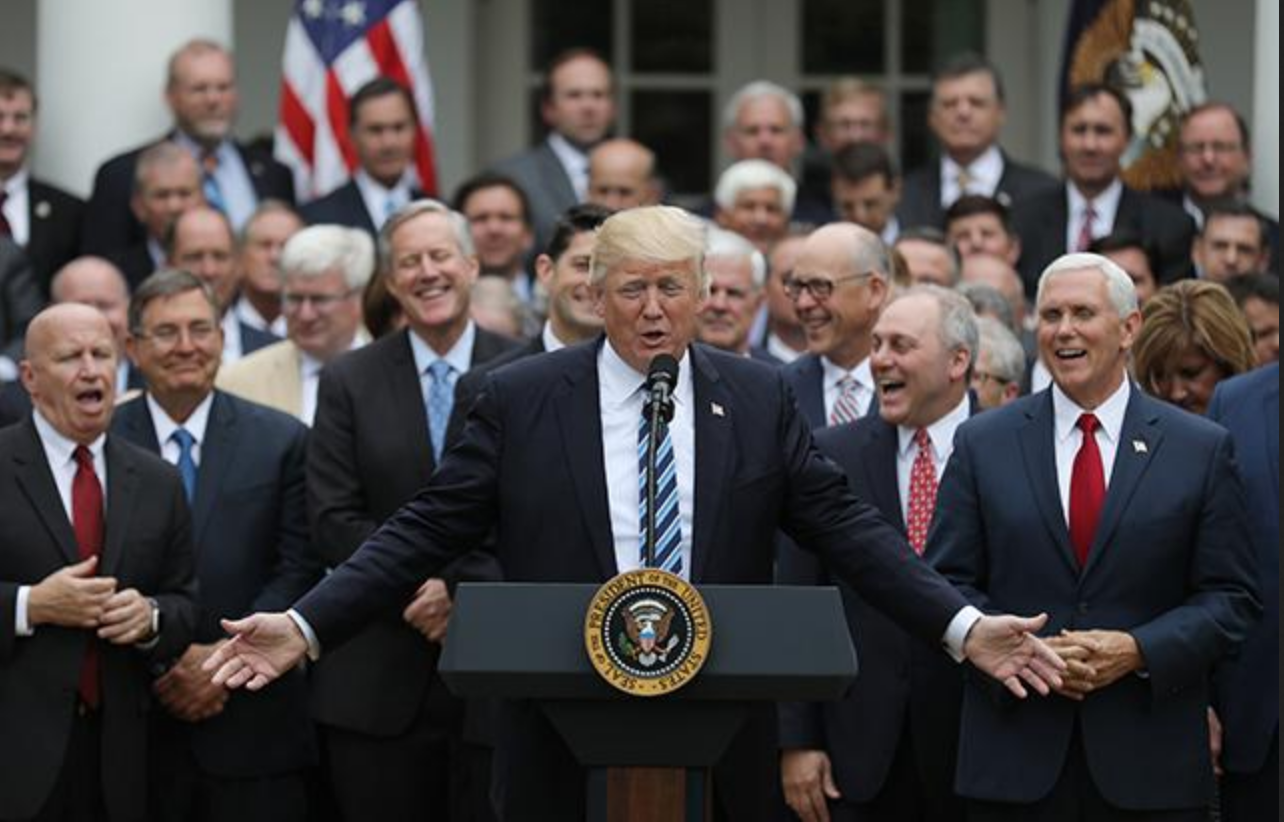 Posted in Commentary by G. Namie, The New America | No Archived Comments | Post A Comment () »
Monday, April 10th, 2017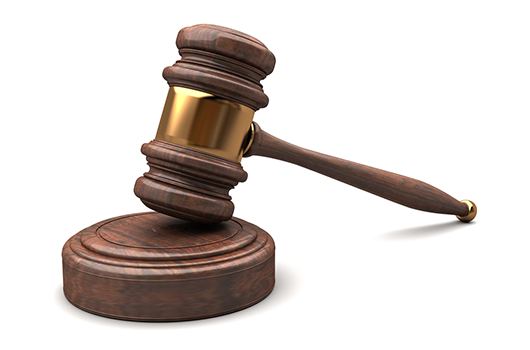 American Federal Civil Rights Title VII law does not yet include protections (actually the right to seek legal redress in courts) for discrimination because of sexual orientation. That means sexual orientation is not one of the protected classes upon which claims of illegal discrimination by employers are based. A recent appellate court decision expands federal legal protections.
The current eight protected classes are: race, color, religion, sex, national origin, disability, genetic information and age. However, several states have added sexual orientation to their nondiscrimination statutes. Employers, of course, may voluntarily add any protections to the lean list of federal and state protections to their internal policies and procedures. But American employers have little appetite for expanding employee protections.
Congress could expand federal law if it wished. Fat chance though. The heartless authors of the The American Health Care Act and the party that installed Jeff Sessions as the U.S. Attorney General (who is "reviewing" prior Department of Justice initiatives — consent decrees and reform plans — to reduce police violence) are not likely to EXPAND the number of ways people can claim discrimination. The regulation-killers are actually against protections-for-the-people.
The U.S. Supreme Court (SCOTUS) also provided context with its 2015 decision in the Obergell case to protect the right of same-sex couples to marry. The court changed law faster than was possible by Congress, a legislative body paralyzed by homophobic ideological leaders. Society and the then-SCOTUS were more progressive than lawmakers. When courts provide legal precedent for subsequent cases, they are making case law. It is the alternative to waiting for legislatures to act. In other words, the new interpretations of existing written laws can expand or contract them.
In this context of proactive court and sluggish legislatures, the Chicago-based Seventh Circuit Court of Appeals decided the case of Kimberly Hively (No. 15-1720) on April 4. Kimberly Hively began part-time teaching at Ivy Tech Community College of Indiana in 2000. She applied for full-time teaching positions as they arose between 2009 and 2014. She never was hired. Hively is a lesbian; the college knew it. She believed the application rejections were based on her sexual orientation. She filed an EEOC complaint in 2013. The EEOC gave her permission to sue in court. Judge Rudy Lozano dismissed her case in district federal court.
The 7th Circuit majority of 11 judges, with three judges dissenting, expanded Title VII protections to include sexual orientation protection against discrimination. The majority agreed with plaintiff Hively. This is a landmark case. The defendant community college may take the case to SCOTUS. The current 11th Circuit has rejected a similar case asking for sexual orientation protection. Legal experts predict that it will be heard by SCOTUS.
Chief Judge Diane Wood, for the majority, wrote:
Ivy Tech refused to promote Professor Hively because she is homosexual. Professor Hively argues that, in doing so, the College relied on her sex, because, but for her sex, she would not have been denied a promotion (i.e., she would not have been denied a promotion if she were a man who was sexually attracted to women). She also argues that Ivy Tech's actions constituted associational discrimination: The College took issue with Professor Hively's intimate association with women and refused to promote her. There is no allegation, however, that the College refused to promote women; nor is there an allegation that it refused to promote those who associate with women. Rather, Ivy Tech's alleged animus was against Professor Hively's sexual orientation—a combination of these two factors (p. 36)
Here, the majority considers sexual orientation an extension of "sex" which is addressed by Title VII law:
One cannot consider a person's homosexuality without also accounting for their sex: doing so would render "same" and "own" meaningless. As such, discriminating against that employee because they are homosexual constitutes discriminating against an employee because of (A) the employee's sex, and (B) their sexual attraction to individuals of the same sex. And "sex," under Title VII, is an enumerated trait (p.37) … Thus, the College allegedly discriminated against Professor Hively, at least in part, because of her sex (p. 40)
So, we wait to see how successfully this extension of protections holds up in future court cases. For now, there is a new law in the land!

Tags: academe, adjunct professor, civil rights, Ivy Tech Community College, Kimberly Hively, lesbian, nondiscrimination law, sexual orientation, Title VII
Posted in Commentary by G. Namie, Fairness & Social Justice Denied, Related bills/laws, Workplace Bullying Laws | No Archived Comments | Post A Comment () »
Wednesday, April 5th, 2017
Last night we attended a San Francisco Symphony concert. It wasn't an ordinary event. It was called Symphony Pride a fundraiser for five LGBTQ organizations.

The advertising described the special concert as "celebrating the Bay Area's spirit of inclusion and diversity with a focus on the voices of the LGBTQ community … festive occasion … featuring six-time Tony Award-winner Audra McDonald who narrates Aaron Copland's iconic Lincoln Portrait … reaffirming San Francisco's commitment to equality for all."
It was an emotional evening. The audience roared with appreciative applause like no other symphony audience. They obviously adore the maestro Michael Tilson Thomas (MTT to everyone in SF), the symphony's conductor since 1995. MTT brought on stage his partner of 38 years who he was able to marry just two years ago. There were short videos of gay musicians from the orchestra who spoke of the welcoming workplace culture, an inclusive safe climate, at the symphony.
The mayor of the city spoke about resisting the Trump administration and its shameful reversals on human rights as a model for the rest of America. Again roaring applause. I've seen MTT conduct before. Never saw him jump so high. So animated. A virtual love affair with the audience. The passion of the artists was inspiring.
The talented, new mom Audra McDonald sang some lovely songs. Then, she went rogue with the 1968 Laura Nyro song Save the Country, at MTT's admitted encouragement (who could have predicted he is a fan of protest anthems?). With but one short rehearsal prior to the concert, she belted out the call for us all to "I've got fury in my soul … save the people …. save the children … lay the devil down … we can build a dream with love … save the country!" Pure rapture.

Tags: Audra McDonald, Copland, LGBTQ, Lincoln Portrait, Michael Tison Thomas, MTT, San Fransicso Symphony, symphony pride
Posted in Commentary by G. Namie | No Archived Comments | Post A Comment () »
Wednesday, March 22nd, 2017
A brash owner of a small marketing firm in Manchester, Connecticut is making news by describing his hiring interview strategy. Unapologetic about being comfortable leveling applicants with personal questions not related to performance — thus demonstrating his loathing of "political correctness" — he gives what he calls the "snowflake test."
"A snowflake is somebody who is going to whine and complain and come to the table with nothing but an entitled attitude and an inability to back their perspective," Kyle Reyes, owner of Silent Parner Marketing, told the Fox Business Network. "Snowflake is a mentality."
"Snowflakes" don't get hired. The company says this on its About Us page: "Political correctness be damned. We are who we are and have what we have because of a greater good. We might call that greater good by different names…but faith is an integral part of who we are."
Using Reyes' reasoning, victims of sexual harassment and bullying, who complain, would be "snowflakes." In other words, he won't hire anyone who if abused or harassed would complain.
Gee, with a boss like him, wondering what are the odds that something wrong, unlawful or unethical will happen????
There are surely alternative marketing companies in New England to work for. Good luck.

Tags: bullying, complainers, hiring interview, Kyle Reyes, Silent Partner, snowflakes, whiners
Posted in Broadcasts: Video, TV, radio, webinars, Commentary by G. Namie, Employers Gone Wild: Doing Bad Things, Media About Bullying, The New America | No Archived Comments | Post A Comment () »
Monday, March 20th, 2017
A 2005 book from Princeton philosophy professor emeritus Harry Frankfurt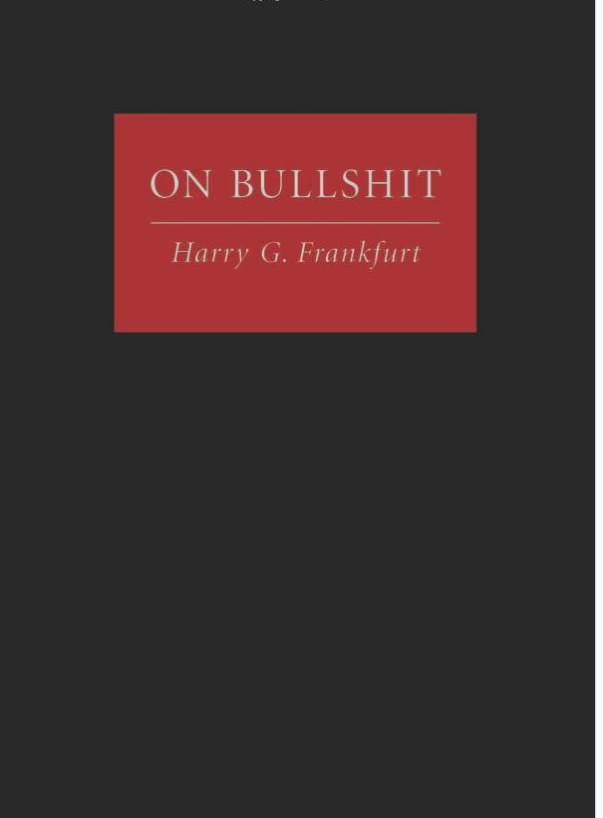 Fareed Zakaria's books and CNN Sunday Show, GPS.

Tags: bullshit, cnn, Fareed Zakaria, Harry G. Frankfurt, on bullshit
Posted in Commentary by G. Namie, The New America | No Archived Comments | Post A Comment () »
Friday, March 17th, 2017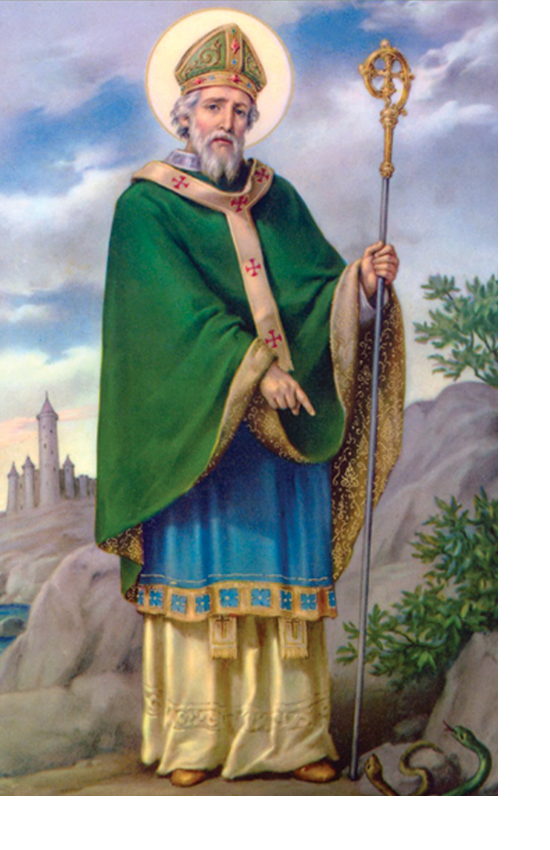 "It's fitting that we gather here each year to celebrate St. Patrick and his legacy. He, too, was an immigrant. And though he is of courst the patron saint of Ireland, for many people around the globe, he is also a symbol of — indeed, the patron of — immigrants. Thirty-five million people claim Irish heritage, and the Irish have contributed to the economic, social, political and cultural life of this great country over the last 200 years. Ireland came to America because, deprived of liberty, deprived of opportunity, of safety, of even food itself, the Irish believed. And four decades before Lady Liberty lifted her lamp, we were the wretched refuse on the teeming shore. We believed in the shelter of America, in the compassion of America, in the opportunity of America. We came and we became Americans."
Enda Kenny
Prime Minister Ireland
St. Patrick's Day, 2017

Tags: Donald Trump, Endo Kenny, immigrants, Ireland, St. Patrick
Posted in Commentary by G. Namie, The New America | No Archived Comments | Post A Comment () »
Thursday, March 16th, 2017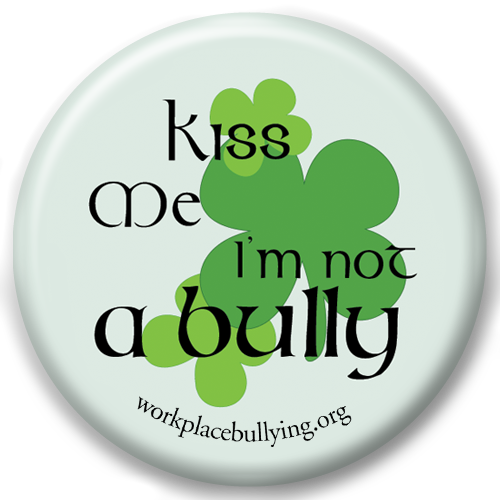 "It's fitting that we gather here each year to celebrate St. Patrick and his legacy. He, too, was an immigrant. And though he is of courst the patron saint of Ireland, for many people around the globe, he is also a symbol of — indeed, the patron of — immigrants. Thirty-five million people claim Irish heritage, and the Irish have contributed to the economic, social, political and cultural life of this great country over the last 200 years. Ireland came to America because, deprived of liberty, deprived of opportunity, of safety, of even food itself, the Irish believed. And four decades before Lady Liberty lifted her lamp, we were the wretched refuse on the teeming shore. We believed in the shelter of America, in the compassion of America, in the opportunity of America. We came and we became Americans."
Enda Kenny, Prime Minister Ireland, St. Patrick's Day, 2017

Tags: Irish, St. Patrick's Day
Posted in Commentary by G. Namie | No Archived Comments | Post A Comment () »
Sunday, March 12th, 2017
Voluntary wellness programs by employers are great. Smoking cessation, on-site gyms or paid gym memberships, weight loss clinics — all good. However, the disappearing ACA (Obamacare) has a provision allowing employers to give employees incentives for participation in a wellness program, such as reductions in employee insurance premiums.
The provision was well-intentioned but based on bad information. [Ever notice how often this happens by lawmakers? And this was before the truth-sinking delusion bunch from trumpland.] Seems then-president Obama believed Safeway, the grocer, when its CEO claimed his corporation had kept health care costs down thanks to its wellness program.
Now comes a House bill introduced on March 2 (H.R. 1313) by Rep. Virginia Foxx (R-NC). She exploits the benign wellness loophole to allow employers to require genetic testing of employees AND their family members in fishing expeditions to discover predictable costly diseases. With results in hand, insurers could cap coverage payouts when those diseases manifest themselves. [Obamacare forced insurers to lift caps. Trumpcare would restore limits, protecting insurers.]
Of course, in 2008, the list of protections for individuals expanded beyond race and sex to include personal genetic information. It is illegal to discriminate against persons based on such information. According to the proposed new law, HR 1313, an employer who offers health insurance and a wellness program is immune from the violation of the 2008 Genetic Information Nondiscrimination Act.
There's nothing "conservative" about Foxx's desire to invade a person's genetic code and the employee's family. We need a new descriptive term for Republicans not bothered by such non-conservative (dare I say radical?) measures.
Politico quotes Foxx as saying, "I'm going to push to diminish the role of the federal government in everything it's in that isn't in the Constitution. That's education, health care. All the things that the federal government does that it should not be doing. I'm happy to diminish its role." The proud Tea Party member doesn't see the hypocrisy of her proposed law.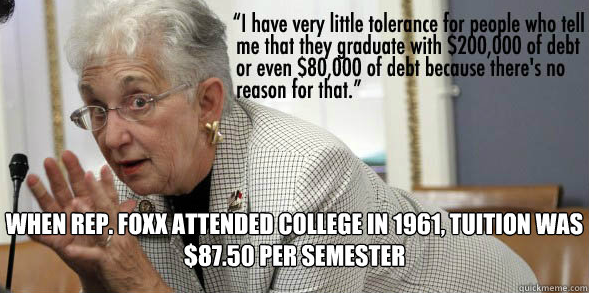 While we are led to fixate on outrageous tweets, the GOP is marching steadily to reverse various forms of progress in civil rights made in the last 40 years. Watch what Congress is doing its numerical majorities in the House and Senate.
The bill's co-sponsor is Rep. Tim Walberg (R-MI).

Tags: Affordable Care Act, employer wellness programs, genetic information, Genetic Information Nondiscrimination Act, HR 1313, Obamacare, Rep. Virginia Foxx, Safeway
Posted in Commentary by G. Namie | No Archived Comments | Post A Comment () »
Saturday, March 11th, 2017
Historians count within their profession a subset who specialize in analyzing and critiquing the efficacy of U.S. Presidents. It's less likely that social scientists apply their specialty to how successfully presidential administrations operate. That has certainly changed with Trump stepping into the role.
Evaluating how Trump's habits and high self-regard can undermine his personal success, and in turn, quash hopes for a compassionate and caring federal government, has been the focus of many clinical psychologists, psychiatrists and mental health professionals. The running commentary (and pseudo-diagnoses) by professionals who have no access to personally testing and interviewing Trump is said to violate the "Goldwater Rule" adopted in 1973 by the American Psychiatric Association after the failed presidential candidacy of Republican Barry Goldwater in 1964. The movie Dr. Strangelove was released in the campaign year.
It seems an article (Fact magazine, Sept-Oct 1964) exploring the mind of candidate Goldwater who held then-radical ideas contained results of a poll of 2100 psychiatrists, of whom 1,189 considered Goldwater unfit for office. Goldwater sued and won in court but only awarded $1. He did receive $75,000 in punitive damages. He sued for $1 million. Fact stopped publishing in 1967.
This historical self-imposed norm held among mental health types until Trump showed an inability to control impulsive behavior from the very start of his term in office. Since then, armchair analysts — some mental health professionals, lay public critics, and media commentators — have freely commented on Trump's personality and behavioral shortcomings.
The justification for putting aside the Goldwater rule is that the ethical obligation to alert the public to potential harm from Trump's conduct is more important than sitting on the sidelines and not sharing what can be inferred from his public misconduct. Two professors of psychiatry cry danger over Trump's inability to distinguish fantasy from reality.
(more…)

Tags: Bay of Pigs, chaos, Goldwater rule, groupthink, Irving Janis, JFK, Trump
Posted in Commentary by G. Namie, Social/Mgmt/Epid Sciences | No Archived Comments | Post A Comment () »