Archive for the 'Commentary by G. Namie' Category
Saturday, November 21st, 2015
"Not like the brazen giant of Greek fame,
With conquering limbs astride from land to land;
Here at our sea-washed, sunset gates shall stand
A mighty woman with a torch, whose flame
Is the imprisoned lightning, and her name
Mother of Exiles. From her beacon-hand
Glows world-wide welcome; her mild eyes command
The air-bridged harbor that twin cities frame.
'Keep, ancient lands, your storied pomp!' cries she
With silent lips. "Give me your tired, your poor,
Your huddled masses yearning to breathe free,
The wretched refuse of your teeming shore.
Send these, the homeless, tempest-tost to me,
I lift my lamp beside the golden door!"
– Emma Lazarus, American poet born to Portuguese immigrants, her 1883 sonnet The New Colossus
Tags: Emma Lazarus, Statue of Liberty, The New Colossus
Posted in Commentary by G. Namie, The New America | No Archived Comments | Post A Comment () »
Monday, November 9th, 2015
Here in America, employers claim that loyal, engaged, hard-working employees have disappeared or are extremely rare. Work, like many social functions operates on the notion of an implicit contract between the parties. In exchange for compensation, workers lend their talent to employers. Employers, in turn, have the exclusive right to optimize profit from the relationship. The deal should be a mutually beneficial one to both sides.
History shows that contempt for workers was common in the bad old days.
Tags: distrust, employee monitoring, employer-employee relationships, exploitation, feudal, flexispy, Gary Namie, surveillance, workplace bullying
Posted in Commentary by G. Namie, Employers Gone Wild: Doing Bad Things, The New America | No Archived Comments | Post A Comment () »
Friday, October 2nd, 2015
Bullied targets have trouble getting a fair, complete and transparent investigation of their complaints. They are retaliated against for daring to air their employer's dirty laundry. They are accustomed to reports that find no fault by the accused perpetrators.
Often the people put in charge of the complaints do not believe those hurt. They bring their anti-complainant biases to the task that requires an open-mindedness they do not possess.
I have written about a problematic spokesperson for the post-massacre information about the Umpqua Community College in Roseburg, Oregon.
In many ways, Sheriff Hanlin's ability to block and guide the flow of information, mirrors the experiences of bullied targets who feel railroaded by a less than impartial response to their complaints of health-harming mistreatment.
Tags: bullied targets, investigations, John Hanlin, UCC, workplace bullying
Posted in Commentary by G. Namie, Tutorials About Bullying, WBI Education | 1 Archived Comment | Post A Comment () »
Friday, October 2nd, 2015
In our decades-long fight at WBI to enact simple, common-sense legislation to require employers to take seriously health-harming abusive mistreatment of employees by employees, we are accustomed to disappointment with lawmakers who reflexively agree with business lobbyists' arguments that a law like the Healthy Workplace Bill is unnecessary. We get exasperated at contemporary lawmakers who shirk their responsibility to protect public safety.
Nowhere is this negligence and abdication of responsibility more apparent than the failure to pass even modest regulations of guns in America. Lawmakers are cowed by the powerful gun lobby. Approval for background checks for new gun buyers at gun shows is high among public respondents completing polls as well as among gun owners.
In the aftermath of the frequent mass murders (more than four killed as per the FBI definition) by gun, there is a call for state or federal laws to restrain unbridled gun sales. Family survivors of the gunshot victims make emotional pleas in the media and testify before hastily called legislative committees with few new laws to show for it.
The most disgraceful episode of legislative dereliction followed the Jan. 13, 2013 slaying of 20 young school children and six adult staff at the Sandy Hook Elementary School in Newtown, CT. Rational people felt that FINALLY, the NRA argument would not sway members of Congress, but it did. No legislation followed (though the State did pass some new laws). The President held a press conference in the aftermath of that embarrassing defeat of proposed legislation to call for background checks. He found the failure inexcusable, incredulous.
This week, in the evening of the day that another 10 people died on a school campus, the President repeated his thinly veiled disgust that America stands alone among industrialized nations with so many massacres by gun, so common as to be routine. He called out opponents of "common sense" regulation of gun ownership as not being believable any more. He spoke frankly, not delicately. He also inoculated the public to the NRA counterarguments to come by stating them as part of his message — that he would be criticized as making the tragedy political, that there would be diversions to problems with mental illness, and a call for more guns by the NRA.
Tags: campus shooting, mass murder, massacre, NRA, school shooting, Sheriff John Hanlin
Posted in Commentary by G. Namie | No Archived Comments | Post A Comment () »
Monday, August 3rd, 2015
Workplace bullying is endemic in healthcare and education, including higher education, for reasons discussed elsewhere at the WBI website.
Now comes a story of an inept community college administration, at Weatherford College, unwilling to even consider complaints from a long-time faculty member. Professor Karen Lopez Austen about the abusive conduct she faced in the Athletics Department.
The WBI 2014 U.S. Workplace Bullying Survey revealed that most employers deny complaints or justify them. In Austen's case, they never considered the evidence she had assembled for the Board. An outsider can easily infer that the Administration, led by Kevin Eaton, had decided to not renew Dr. Austen's contract, despite the legitimacy of her complaint.
So, as was her right, Dr. Austen filed a civil suit claiming sex and ethnicity discrimination along with retaliation for daring to hold the college accountable to operate lawfully and according to internal policies. She probably, like most bullied targets, especially highly educated individuals, expected to find justice in court. We constantly warn targets that justice is rarely found and almost never in court.
Remember, the college administrators refused to hear her complaint. The trial court judge did not allow Dr. Austen her day in court. Judges possess ultimate authority to grant access to their courts.
Judges have two avenues to end cases before they start — dismissal or summary judgement. Targets are typically plaintiffs who sue their employers, the defense. The defense files the motion to dismiss. Dismissal is based on technical details of the case that have not been addressed ensuring that the law cannot relieve the problem — e.g., "including lack of subject matter jurisdiction, lack of personal jurisdiction, improper venue, insufficiency of process, insufficiency of service of process, failure to state a claim upon which relief can be granted, or failure to join a necessary party."
When the defense files a motion for summary judgement, it is saying that if the parties don't dispute the material facts of the case, then the judge can determine whether the defendant is liable based simply on the pre-trial evidence assembled, if any exists. In the case Austen v. Weatherford College, there was no such agreement. The civil case was all about the disputed facts. The college said nothing happened. Dr. Austen said otherwise. Guess what. The judge in Federal District Court agreed with the college and threw out the case based on summary judgement.
In most cases, financially strapped terminated and unemployed targets go no further. But Dr. Austen filed an appeal with the federal Fifth Circuit. It was no surprise that the Appellate Court upheld (agreed with) the pro-administration ruling of summary judgement. Remember, no entity had yet considered the evidence that plaintiff Austen had put together to prove her complaint of discrimination.
Austen's attorney, Mark Robinett, at the Austin Texas firm of Brim, Arnett & Robinett. P.C., was shocked by the 5th Circuit Court's ruling of a 3-judge panel (Judges Smith, DeMoss and Higginson). What he found appalling was that his client's evidence did not matter. In a general letter to the public, attorney Robinett wrote:
… the Court of Appeals held that her evidence did not matter, that she had failed to present a "prima facie" case or "rebut the legitimate reasons for termination (sic nonrenewal) offered by the college. The court also holds, as if it has some basis for making a fact finding (which is a "no-no" for an appellate court) that "(t)he six serious, documented instances of misconduct from the semester after the settlement agreement were the primary reasons for termination (sic nonrenewal).
Robinett, quoting the appellate court's ruling stated
What matters is not the truth of the underlying complaints and reports, however, but rather whether the college could legitimately have relied on them in deciding to terminate Austen. The college could do so.
In fact, the college president, Eaton, mis-characterized Dr. Austen's complaint to the Board. The Board never heard Austen's perspective.
The injustices Austen faced was compounded by the 5th Circuit with its pro-institutional bias that claimed evidence did not matter. Robinett concluded that the court was doing a trial jury's job without the benefit of live testimony or assessing the credibility of the Weatherford College administrators.
Read Attorney Robinett's letter countering the assertion that Dr. Austen was not renewed for just reasons. She never got to tell her side of the story to an impartial court.
Read the ruling by the three judges that back legal scholarship and justice by decades.
Justice in America?
Tags: 5th Circuit Court of Appeals, abusive conduct, dismissal, justice, Karen Lopez Austen, summary judgement, Weatherford College, workplace bullying
Posted in Fairness & Social Justice Denied, Related Phenomena, Rulings by Courts, WBI Education, Workplace Bullying Laws | 1 Archived Comment | Post A Comment () »
Wednesday, March 11th, 2015
Recent news article speaks to me stronger than a horoscope prediction.
My extinction is imminent.
From The Independent in the UK, comes this news ……
The name Gary is on its way to becoming extinct after being one of the most popular for baby boys in previous decades … Gary — which is believed to be a name of Germanic origin meaning "spear" — was the 10th most chosen name in the US for three consecutive years from 1951 … Fewer than 450 boys in the US were named Gary in 2013 compared to around 38,000 in the early 1950s … Only 28 British-born boys were named Gary in 2013
Yikes.
Gary Namie
Tags: name extinction
Posted in Commentary by G. Namie | No Archived Comments | Post A Comment () »
Friday, February 27th, 2015
"We need a leader who will stand up and say we will take the fight to them and not wait until they take the fight to American soil," declared Wisconsin Governor Scott Walker, a 2016 presidential hopeful, to the audience at the Conservative Political Action Conference in Washington, DC. This is his reference to ISIS terrorists.
Then he said: "If I can take on 100,000 protesters, I can do the same in the rest of the world," a clear reference to both ongoing protests against new anti-worker laws and a historic revolt in 2011 against Walker's push to dismantle collective-bargaining rights for the state's labor unions.
Walker denies he connected the dots but his "dog whistle" points were clearly heard by the radical right wing CPAC audience. He is bragging about busting unions — what he refers to as Democratic special interest groups.
"To compare the hundreds of thousands of teachers, students, grandmothers, veterans, correctional officers, nurses and all the workers who came out to peacefully protest and stand together for their rights as Americans to ISIS terrorists is disgusting and unacceptable," said Wisconsin AFL-CIO President Phil Neuenfeldt in a statement. "To compare hard-working men and women who work for a living to terrorists is a disgrace. Coming together to peacefully protest for freedom, to raise your voice for a better Wisconsin, this is not an act of terror."
Let's hope America doesn't make the same mistakes that Wisconsin voters have made in recent elections.
The irony in America that not one word may be spoken against the military or those who serve in it (all are "heroes") but defaming the working women and men who dare to organize to fight against abusive practices by government and corporate employers (who are well organized and funded) can go unpunished is not lost on us.
Tags: CPAC, right wing, Scott Walker, Unions, Wisconsin
Posted in The New America, Unions | No Archived Comments | Post A Comment () »
Friday, January 9th, 2015
How Police Departments Can Mend the Rift with the Public
Police must be taught that the power entrusted to them is not theirs to use or abuse as they see fit.
By Frank Serpico, The Nation, January 7, 2015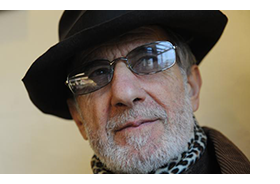 WBI: Frank Serpico was an honest NYPD cop in the 1970's who refused to be corrupted and was set up to be killed by fellow officers because he had broken the code to conform to what others were doing. He survived and testified against his brothers in blue. His story was made into a theatrical movie starring Al Pacino and a History Channel documentary. His comments on the current troubles with policing — excessive force used on black men and insubordination to the mayor — seem more credible than opinions of others without his personal experience. The words below are his.
In 1971, shortly after exposing widespread, even systemic corruption amounting to millions of dollars in bribes and illegitimate relationships between the New York Police Department and criminals citywide, I was shot point-blank by a dealer during a buy-and-bust drug operation. My backup team failed to call 911, but an elderly Latino tenant did, saving my life. I was awarded the Medal of Honor by the NYPD—not for exposing corruption, but for being shot while engaging a drug dealer.
To this day, many officers believe I gave the department a black eye. I've been vilified for speaking out about corruption and the excessive use of force, for holding my colleagues accountable and for reminding them of their mission: first and foremost, to protect and serve the community.
Decades later, more and more citizens across the country are losing faith in our justice system, with brazen acts of police brutality frequently captured on cellphone videos; the militarization of police forces through the acquisition of war-machine surplus; continuing racial tensions coupled with a lack of initiative for community policing; and the sentencing of minor offenders to long terms in for-profit prisons, where they essentially become indentured servants.
Over the past month, police officers from around the country assembled in New York City to mourn the loss of two of their brothers in blue, who had been slain by a disturbed gunman. Relations between the NYPD and Mayor Bill de Blasio fell to a new low after many officers at the memorials—spurred by incendiary rhetoric from Patrick Lynch, president of the Patrolmen's Benevolent Association—turned their backs on the mayor as he spoke. Such puerile behavior constitutes conduct unbecoming an officer and insubordination, and it should be disciplined as such.
Tags: community, excessive force, Frank Serpico, police
Posted in Fairness & Social Justice Denied, Guest Articles | 1 Archived Comment | Post A Comment () »
Thursday, January 8th, 2015
WBI: Because of the extreme health harm bullying causes, some targeted individuals, with help from their physicians and psychotherapists, were granted paltry amounts of monthly Social Security Disability payments on which their survival is entirely dependent. Republicans in the House included an obscure rule change on opening day of the 114th Congress that altered how Social Security trust fund transfers money to fund SS Disability. They made transferring funds (reallocation) contingent upon either increasing the SS tax or cutting benefits. It is estimated that starting in 2016, disability recipients will suffer a 20% decrease in their benefit.
Dear disinterested/apathetic/dim-witted American voters — pay attention to elections and who you send to Congress and your state legislatures. This is what we have brought upon ourselves.
From the office of Sen. Sherrod Brown: Reallocation is a simple procedure used by Congress to rebalance how Social Security payroll tax revenues are apportioned between the two trust funds – the equivalent of transferring money from a checking to a savings account. Reallocation is commonsense, bipartisan policy that has been utilized by both parties 11 times since 1957 – most recently in 1994, including four times under Ronald Reagan. It was projected that the 1994 reallocation would keep the trust fund solvent until 2016.
Tags: bullied targets, disability, psychological health harm, social security
Posted in Commentary by G. Namie, Fairness & Social Justice Denied, The New America | 1 Archived Comment | Post A Comment () »
Saturday, December 27th, 2014
Ernest Frederick 'Ernie' Cooke, Jr., 65, of Morgantown, WV
passed away on Saturday December 20, 2014
Requiescat in pace
In his own words, he will "always be there" for his beloved spouse, Lana, the WBI West Virginia State Coordinator.
We let him tell his own story about watching his spouse be bullied and subjected to harm and how it made him an advocate.
Tags: advocate, Ernie Cooke, Lana Cooke, spouse, workplace bullying
Posted in Fairness & Social Justice Denied | 1 Archived Comment | Post A Comment () »