Archive for the 'Fairness & Social Justice Denied' Category
Friday, January 9th, 2015
How Police Departments Can Mend the Rift with the Public
Police must be taught that the power entrusted to them is not theirs to use or abuse as they see fit.
By Frank Serpico, The Nation, January 7, 2015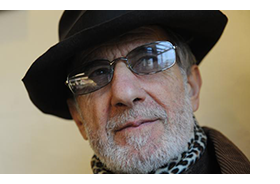 WBI: Frank Serpico was an honest NYPD cop in the 1970's who refused to be corrupted and was set up to be killed by fellow officers because he had broken the code to conform to what others were doing. He survived and testified against his brothers in blue. His story was made into a theatrical movie starring Al Pacino and a History Channel documentary. His comments on the current troubles with policing — excessive force used on black men and insubordination to the mayor — seem more credible than opinions of others without his personal experience. The words below are his.
In 1971, shortly after exposing widespread, even systemic corruption amounting to millions of dollars in bribes and illegitimate relationships between the New York Police Department and criminals citywide, I was shot point-blank by a dealer during a buy-and-bust drug operation. My backup team failed to call 911, but an elderly Latino tenant did, saving my life. I was awarded the Medal of Honor by the NYPD—not for exposing corruption, but for being shot while engaging a drug dealer.
To this day, many officers believe I gave the department a black eye. I've been vilified for speaking out about corruption and the excessive use of force, for holding my colleagues accountable and for reminding them of their mission: first and foremost, to protect and serve the community.
Decades later, more and more citizens across the country are losing faith in our justice system, with brazen acts of police brutality frequently captured on cellphone videos; the militarization of police forces through the acquisition of war-machine surplus; continuing racial tensions coupled with a lack of initiative for community policing; and the sentencing of minor offenders to long terms in for-profit prisons, where they essentially become indentured servants.
Over the past month, police officers from around the country assembled in New York City to mourn the loss of two of their brothers in blue, who had been slain by a disturbed gunman. Relations between the NYPD and Mayor Bill de Blasio fell to a new low after many officers at the memorials—spurred by incendiary rhetoric from Patrick Lynch, president of the Patrolmen's Benevolent Association—turned their backs on the mayor as he spoke. Such puerile behavior constitutes conduct unbecoming an officer and insubordination, and it should be disciplined as such.
Tags: community, excessive force, Frank Serpico, police
Posted in Fairness & Social Justice Denied, Guest Articles | 1 Archived Comment | Post A Comment () »
Thursday, January 8th, 2015
WBI: Because of the extreme health harm bullying causes, some targeted individuals, with help from their physicians and psychotherapists, were granted paltry amounts of monthly Social Security Disability payments on which their survival is entirely dependent. Republicans in the House included an obscure rule change on opening day of the 114th Congress that altered how Social Security trust fund transfers money to fund SS Disability. They made transferring funds (reallocation) contingent upon either increasing the SS tax or cutting benefits. It is estimated that starting in 2016, disability recipients will suffer a 20% decrease in their benefit.
Dear disinterested/apathetic/dim-witted American voters — pay attention to elections and who you send to Congress and your state legislatures. This is what we have brought upon ourselves.
From the office of Sen. Sherrod Brown: Reallocation is a simple procedure used by Congress to rebalance how Social Security payroll tax revenues are apportioned between the two trust funds – the equivalent of transferring money from a checking to a savings account. Reallocation is commonsense, bipartisan policy that has been utilized by both parties 11 times since 1957 – most recently in 1994, including four times under Ronald Reagan. It was projected that the 1994 reallocation would keep the trust fund solvent until 2016.
Tags: bullied targets, disability, psychological health harm, social security
Posted in Commentary by G. Namie, Fairness & Social Justice Denied, The New America | 1 Archived Comment | Post A Comment () »
Saturday, December 27th, 2014
Ernest Frederick 'Ernie' Cooke, Jr., 65, of Morgantown, WV
passed away on Saturday December 20, 2014
Requiescat in pace
In his own words, he will "always be there" for his beloved spouse, Lana, the WBI West Virginia State Coordinator.
We let him tell his own story about watching his spouse be bullied and subjected to harm and how it made him an advocate.
Tags: advocate, Ernie Cooke, Lana Cooke, spouse, workplace bullying
Posted in Fairness & Social Justice Denied | 1 Archived Comment | Post A Comment () »
Wednesday, December 10th, 2014
By Sharon Florentine – CIO – 11/7/14
Workplace bullying opens your organization up to poor productivity, lower retention rates and possible legal action. And it's not an isolated issue – the workplace statistics are shocking. Is your culture cultivating a bully mentality?
Old bullies never die, they just get … promoted. And older doesn't always mean wiser. Those bullies you remember from your school days don't always grow out of that behavior. Many in fact, carry it with them into the workplace.
If you think bullying isn't happening in your organization, think again. According to a Zogby poll commissioned by WBI in January 2014, 27 percent of the 1,000 U.S. workers surveyed had been the target of bullying; an additional 21 percent had witnessed an incident or incidents of bullying in the workplace.
A recent Forbes article reported that an alarming number of respondents, 96 percent, admitted to being bullied in the workplace.
The issue is so prevalent that Gary Namie and his wife, Ruth Namie created the Workplace Bullying Institute(WBI), an organization dedicated to eradicating workplace bullying.
Defining Workplace Bullying
Different people may have different ideas about what workplace bullying means, but the WBI offers these thoughts: "We have a fairly high threshold for the definition of bullying; we define it as repeated mistreatment and abusive conduct that is threatening, humiliating, or intimidating, work sabotage or verbal abuse. Even so, we consider it something of an epidemic," Gary Namie says.
Bullying Has Widespread Organizational Impact
Bullying in the workplace affects more than just the individual targeted. It has negative effects on an entire organization, according to Namie and WBI data. "Victims suffer from depression, anxiety and panic. They take more sick days, resulting in higher rates of absenteeism. They have higher rates of stress-related health problems, increasing employers' healthcare costs. They aren't as motivated, engaged or productive – why would they be?" says Namie.
These individuals who are bullied are more likely to leave your organization and they certainly aren't going to recommend your company to their talented friends, family or professional contacts.
Posted in Fairness & Social Justice Denied | 2 Archived Comments | Post A Comment () »
Monday, December 8th, 2014
By Deidra A. Sorrell Ed.D., NCC, LPC
Summarizing her newly completed doctoral dissertation …
The research examined the lived experiences of elementary school educators facing workplace bullying within public schools.
The researcher recruited six elementary school educator-participants from WBI volunteers. All participants were female and over forty-years-old. All of the participants experienced bullying after taking medical leave due to preexisting health issues, which caused more stress and anxiety. As a coping mechanism, all of the participants found the teachers union ineffective in solving their disputes. The educators were interviewed at length to gain extensive descriptions of their experiences.
Three major themes emerged from the data. The themes included: (a) experiences with workplace bullying, (b) coping, and (c) environmental factors contributing to workplace bullying.
Tags: Deidra A. Sorrell, dissertation, educators, teachers, workplace bullying
Posted in Fairness & Social Justice Denied, Guest Articles, Tutorials About Bullying, WBI Education | 2 Archived Comments | Post A Comment () »
Friday, October 31st, 2014

Source: BestMastersDegrees.com
Tags: bad bosses, bestmastersdegrees.com, boss, management, workplace
Posted in Fairness & Social Justice Denied | 1 Archived Comment | Post A Comment () »
Wednesday, October 29th, 2014
Hollaback — the movement to stop sexual harassment of women simply walking in public — features a video of Shosana Roberts walking in New York City for 10 hours filmed by Rob Bliss who produced the PSA below. And men think women's experiences are no different from theirs — get real. Watch the humiliation hurled at Roberts.
Tags: Hollaback, Rob Bliss, sexual harassment, Shosana Roberts, street harassment
Posted in Fairness & Social Justice Denied | 3 Archived Comments | Post A Comment () »
Saturday, September 27th, 2014
There is a raging epidemic of sexual assaults on US college campuses. Reliable estimates claim that between 16% and 25% of college women face the risk of rape or some other assault, according to the spring 2014 report by the White House Task Force to Protect Students from Sexual Assault. The Obama Administration's goal is to understand the problem then propose legislative, behavioral and institutional changes to eradicate the problem.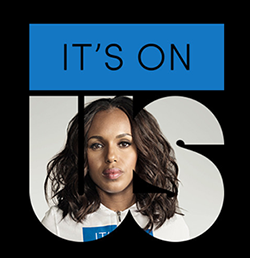 On Sept. 23, 2014, the government launched a new public education campaign featuring celebrities (ostensibly the only credible Americans with the right to suggest that the public change its behavior) — It's On Us. The message attempts to increase the responsibility felt by witnesses of assaults to intervene and disrupt.
In school bullying initiatives, it's called making "upstanders" out of bystanders. Witnesses are known to not intervene in emergencies of all kinds. The reluctance is called the "bystander effect," and followed a 1964 rape and murder of Kitty Genovese in Queens New York witnessed by 38 neighbors, each of whom failed to call the police in time to save her life. The explanations that emerged from subsequent research (led by social psychologists John Darley and Bibb Latane starting in the 1960's). Bystander reticence is usually based on fear — of retaliation, of botching a rescue, of being the sole helper, of being the next victim.
Tags: bystander effect, bystanders, campus sexual assault, Columbia University, It's On Us, White House Task Force to Protect Students from Sexual Assault, witnesses, workplace bullying
Posted in Fairness & Social Justice Denied, Media About Bullying, Print: News, Blogs, Magazines, Tutorials About Bullying, WBI Education | 2 Archived Comments | Post A Comment () »
Wednesday, July 30th, 2014
Tags: Colbert, income inequality, poor door
Posted in Commentary by G. Namie, Fairness & Social Justice Denied, The New America | 1 Archived Comment | Post A Comment () »
Sunday, July 27th, 2014
A grocery store chain, DeMoulas Market Basket, started in 1916 in Lowell, Massachusetts by two Greek immigrants is at the center of a rare remarkable demonstration of employee and customer loyalty.
The original Market Basket founders sold their store to two sons, brothers Mike and George, in 1954. When George died, a blood feud began, claiming (and a 1994 court agreeing) that Mike had cheated George and his family out of $500 million. George's son, Arthur S. Demoulas, still became Boston's 8th wealthiest person.
Arthur T. Demoulas, Mike's son and the cousin of Arthur S., was named CEO in 2008 by the Market Basket Board of Directors controlled by Arthur S. (History from the Demoulas corporate website. More history from a Boston Globe video.)
The the all male board, led by Arthur S. attempted to fire Arthur T. in 2013, and eventually did fire him on June 23, 2014. Two other executives were fired and six quit.
As CEO, Arthur T. was committed to the firm's 25,000 employees like few American CEOs. Said the Boston Globe about him:
It's easy to see why the employees love Arthur T., who has been generous to them to a degree that drives his relatives crazy. One of the acts that drew their ire was replacing $46 million that their profit-sharing plan lost in the market during the 2008 financial meltdown. Arthur T. thought it was money the employees were entitled to. His cousins argued, not unreasonably, that investments sometimes go sour.
The Market Basket melodrama exploded outside the board room when loyal employees and customers took to the streets to protest and to gather signatures on petitions to re-instate Arthur T.
Here's the account from WMUR-TV:
Tags: Arthur S. Demoulas, Arthur T. Demoulas, family feud, loyalty, Market Basket, protest
Posted in Fairness & Social Justice Denied, Tutorials About Bullying, WBI Education | 1 Archived Comment | Post A Comment () »