Archive for the 'Fairness & Social Justice Denied' Category
Friday, May 17th, 2013
May 17 at 7:00 EST CTV Knoxville will discuss workplace bullying and the Tennessee Healthy Workplace Bill with state coordinator Vivian Fivecoat and supporter Beth Poore. You can watch the livestream online, or on the following cable providers:
Comcast channel 12
Charter channel 6
Knology channel 6
AT&T U-verse TV channel 99
Posted in Fairness & Social Justice Denied | No Archived Comments | Post A Comment () »
Tuesday, May 14th, 2013
Attention Seattle-Area Residents
The next series of support groups for targets of workplace bullying is about to begin!
WBI's Professional Coach and Licensed Psychotherapist, Jessi Eden Brown, MS, LMHC, NCC, invites you to join the next round of support groups in the N. Seattle area.
This is an excellent chance to receive specialized guidance for dealing with your workplace bullying situation, as well as connect with other targets in our region.
Please email Jessi Eden Brown through her private practice to learn more about this opportunity.
Tags: counseling, counselor, eden therapy, Jessi Eden Brown, Seattle, support group, therapist, therapy, workplace bullying
Posted in Fairness & Social Justice Denied | No Archived Comments | Post A Comment () »
Tuesday, April 30th, 2013
Dear Kalola,

I am a teacher with 29 years experience. I have only taught in two schools in my entire career.  I am being bullied by a co-worker. I am her 5th victim. She taught 4th grade and spent years bullying a teacher until she nearly miscarried and eventually quit due to health issues. This bully was allowed to get away with it for several years.

She bullied students as well. One fellow teacher stood with the victim and filed a grievance with the school system. Nothing was done. This seemed to spark a fire in the bully and she intensified her attacks. This time she attacked about 4 students humiliating them in front of the entire grade. (4 classes). Several of the students had been repeatedly bullied by the teacher and they also filed grievances. One child was also the child of the brave teacher who stood as support for the other.

The system fearing a lawsuit by the parents, agreed to move the teacher out of the 4th grade. Unfortunately she was placed in Pre-K with me. The bullying was immediate. I first thought it was something I did, but as I tried to comply the bullying became more intense. This has gone on for over 4 years. I as well as another have filed complaints after complaints. She bullies students still. However, they are too young to go home and tell.

Over half the school has been "harassed" or "threatened" by her at least once. Over 3/4ths of the staff have seen her do these things. However, she continues to get away with it. Two teachers have left because of her bullying.

(more…)
Posted in Fairness & Social Justice Denied, Let's Talk with Kalola | No Archived Comments | Post A Comment () »
Friday, April 19th, 2013
Two Harvard economists — Carmen Reinhart & Kenneth Rogoff — analyzed macroeconomic data from 18 countries for a 2010 American Economic Review article. Special attention was given to seven nations that had experienced periods of high debt. They looked at the public debt-to-GDP (gross domestic product) ratio. They concluded that growth slows when the ratio exceeds 90%. Austerity aficionados grabbed onto the R&R magic threshold to justify making debt reduction top priority. Sadly, austerity is but one economic theory, one with drastic implications (economic, health & justice) for people subjected to cutbacks in necessary social services that only government can or will provide.
American politicians embraced austerity citing R&R as evidence. House Budget Committee Chairman Paul Ryan famously cited R&R when he presented his budget. The politicians now pushing for cuts in Social Security and Medicare cite R&R. States and cities have gone broke. Self-imposed sequestration at the federal level has deprived people of human services — Meals on Wheels, Head Start, Chemotherapy for cancer patients relying on Medicare, etc. Misery somehow justified by the R&R model.
Turns out the adage — garbage in/garbage out — is still true about data. Economists — Thomas Herndon, Michael Ash, Robert Pollin — at the Univ. of Massachusetts Political Economy Research Institute (PERI) could not replicate the R&R findings. So, they asked for the raw data.
Oops. Turns out R&R entered wrong figures for New Zealand. They had excluded four years of growth data in which it was above the 90 percent debt-to-GDP threshold. When these four years are added in, the average growth rate in New Zealand for its high debt years was 2.6 percent, compared to the -7.6 percent that R&R had entered in their calculation.
The PERI study findings contradicted R&R: when properly calculated, the average real GDP growth rate for countries carrying a public-debt-to-GDP ratio of over 90 percent is actually 2.2 percent, not −0.1 percent. The justification for austerity is an error, a lie by any other name.
Tags: Center for Economic and Policy Research, CEPR, Dean Baker, Michael Ash, Paul Krugman, PERI, Political Economy Research Institute, Reinhart, Robert Pollin, Rogoff, Thomas Herndon
Posted in Commentary by G. Namie, Employers Gone Wild: Doing Bad Things, Fairness & Social Justice Denied | 1 Archived Comment | Post A Comment () »
Wednesday, March 27th, 2013

The New York State Psychological Association
Organizational, Consulting, and Work (OCW) Psychology Division
hosts
Bullying In and Out of the Workplace and Other Organizations:
Psychological & Legal Perspectives on Prevention, Intervention, & Amelioration


Sunday April 28 – 10 am to 4 pm
John Jay College of Criminal Justice of CUNY
Tenth Ave. at 59th St., NYC

(more…)
Tags: Ann Winton, David Yamada, Gary Namie, Harold Takoosian, Judi Segall, New York State Psychological Association, NYSPA, Richard Wexler, Sharon Brennan, Sylvan Schaffer, workplace bullying
Posted in Events & Appearances, Fairness & Social Justice Denied, Healthy Workplace Bill (U.S. campaign), Workplace Bullying Laws | No Archived Comments | Post A Comment () »
Monday, March 18th, 2013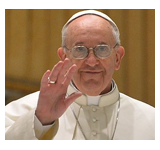 I'm not Catholic. I'm sickened by child abuse by priests committed secretly under cover of archbishops' robes for decades. I found the saturation media coverage of the Sistine Chapel chimney mis-prioritized. And I thought the pomp of pope selection process distracted everyone from the scandals boiling in the Vatican. However, the elevation of Buenos Aires Archbishop Jorge Bergoglio to Pope Francis I, inspires optimism — even mine.
In November 2000, as Argentina's economic crisis escalated, then Archbishop Jorge Bergoglio spoke for a conference of bishops when he attacked economic neoliberalism. Writing for Dissent, Mark Engler translated the bishops' statement as describing the true debt of Argentina as "social," not financial. It blasted the
"growing gap between rich and poor … negative aspects of globalization … the tyranny of the markets … We live in world in which the primacy of economics, without a base of reference in … the common good, impedes the resurgence of many nations … To accustom ourselves to living in a world of exclusion and inequality is a serious moral failure that erodes the dignity of mankind and compromises peace and social harmony."
Tags: A Future Without Poverty, Catholic chruch, Center on Budget and Policy Priorities, Cornel West, families in poverty, Jesuit order, Jorge Bergoglio, National Poverty Center, poor, Pope Francis, poverty, President Obama, Tavis Smiley, Vision for a New America, working poor
Posted in Bullying-Related Research, Commentary by G. Namie, Fairness & Social Justice Denied, Social/Mgmt/Epid Sciences | 1 Archived Comment | Post A Comment () »
Monday, March 18th, 2013
Those "poor" boys-rapists found guilty in Steubenville.

Krister Johnson was a staff writer on the Onion's show "SportsDome" which aired on Comedy Central in 2011. This is one of the stories she did–full credit to David Iscoe (twitter.com/realhumanbeing) for the idea and script.
Johnson said:
It could have been produced by the CNN team covering the Steubenville rape verdict.
Reminder: The Onion is satire.
Tags: blaming the victim, Krister Johnson, Onion, rape myths, Steubenville
Posted in Commentary by G. Namie, Fairness & Social Justice Denied | 2 Archived Comments | Post A Comment () »
Tuesday, February 5th, 2013
Posted in Fairness & Social Justice Denied | 6 Archived Comments | Post A Comment () »
Monday, February 4th, 2013
Imagine the largest U.S. corporation in its industry harboring abusive managers, 124 of them, despite complaints from people closest to those harmed and even inquiries from the police. It was the kind of abuse that can permanently traumatize individuals and families. Further imagine excusing the accused (because they said they did not do it) and allowing them to continue to work with no penalties or accountability for the wrongs committed. When evidence rose to undeniable levels, the CEO never admitted what the abusive managers did, never helped the people harmed, but chose to move offenders out of state or out of the country! Still no punishment. And if that wasn't outrageous enough, imagine that the CEO claims credit for an "evolved" attitude toward the abuse after his retirement only after public revelations of his unconscionable decisions.
Tags: Archdiocese of Los Angeles, cover up, Gary Namie, Healthy Workplace Bill, priest abuse, Roger M. Mahoney, sexual abuse, workplace bullying
Posted in Employers Gone Wild: Doing Bad Things, Fairness & Social Justice Denied, Media About Bullying, Print: News, Blogs, Magazines | No Archived Comments | Post A Comment () »
Friday, January 25th, 2013
The richest and most powerful Americans — corporate titans — are working together to deprive the oldest and poorest Americans of a social safety net created in the 1930′s — Social Security — and extended in the 1960′s — Medicare and Medicaid. Shamelessly making the false connection between SS and the national deficit, the corporate front group, Fix the Debt, wants to "reform" the two indispensable programs for the elderly sick and poor. One suggestion is to raise the retirement age to beyond age 65. Reformers glibly state "everyone is living longer." Turns out to not be true.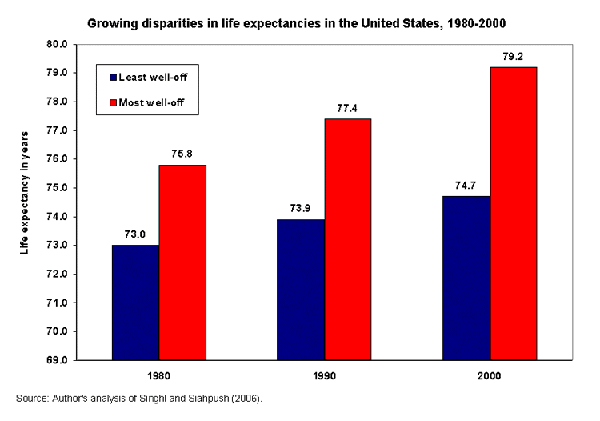 Tags: deprivation index, epidemiology, Gary Namie, Gopal Singh, life expectancy, Mohammad Siahpush, retirement age, social security
Posted in Commentary by G. Namie, Fairness & Social Justice Denied, Social/Mgmt/Epid Sciences | No Archived Comments | Post A Comment () »