Archive for the 'Fairness & Social Justice Denied' Category
Wednesday, April 23rd, 2014
We at WBI, as co-facilitators of the U.S. Academy on Workplace Bullying, Mobbing and Abuse, value the contributions scientists make to the workplace bullying movement. The facts from the hundreds of studies produced by Academy scholars and researchers inform our teachings. Our own WBI studies often surprise us, but we accept them and abandon long-held, but wrong, assumptions about some aspect of the phenomenon.
One doesn't have to be a former university professor like me to appreciate fact-based science. Lovers of technological advances and gadgets should be fond of science. But in the evolving America of the past 30 years, a new group of empiricists has arisen and gained credibility. They are people who feel that if they personally don't touch, smell, feel, hear or in any way directly experience something, it doesn't exist.
I call them Narcissistic Empiricists to acknowledge the simultaneous rise of narcissism. They are the anti-science freaks. Once it was ludicrous to mock science (the Inquisition being an exception) lest the person look stupid. Stupid entitles people to substitute facts with opinions and to forever confuse the two. Unfortunately, media coverage of denialists that fails to counter their stated opinions with facts that lazy reporters don't choose to discover makes stupid almost cool, certainly uncritically acceptable. Science trumps opinions. But in the split-screen, simplistic two-sided media world we inhabit, opinions are granted equivalence, a false parity, with science. With constant exposure to this muddled and incorrect worldview, uncritical viewers who let the media decide reality for them.
Tags: American society, climate change denial, science denial, workplace bullying
Posted in Bullying-Related Research, Fairness & Social Justice Denied, Social/Mgmt/Epid Sciences | No Archived Comments | Post A Comment () »
Friday, April 18th, 2014
The U.S. Supreme Court, the Roberts court, regularly finds in favor of corporations over individuals. In two landmark cases, Citizens United (2010) and McCutcheon (2014), the court gave wealthy individuals unlimited control over the political process — electing politicians and influencing lawmakers concerning public policy laws.
Now comes an empirical analysis of 1,779 public policy laws crafted between 1981 and 2002 by two academic political scientists — Martin Gilens at Princeton and Benjamin Page at Northwestern. The conclusions suggest that oligarchy (or more technically plutocracy) better describes the U.S. than a simple electoral democracy. This is a shot across the bow to defenders of American exceptionalism.

(more…)
Tags: American exceptionalism, biased pluralism, citizen powerlessness, Democracy Now, oligarchy, power of business groups
Posted in Commentary by G. Namie, Fairness & Social Justice Denied, Healthy Workplace Bill (U.S. campaign), The New America, Workplace Bullying Laws | No Archived Comments | Post A Comment () »
Tuesday, April 15th, 2014
From our friends at Executive PayWatch …
In 2013 the CEO to average worker pay ($16.59) ratio was 331:1 and the CEO to minimum wage ($7.25) worker pay ratio was 774:1.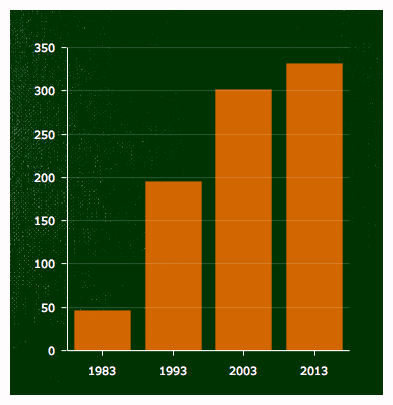 America is supposed to be the land of opportunity, a country where hard work and playing by the rules would provide working families a middle-class standard of living. But in recent decades, corporate CEOs have been taking a greater share of the economic pie while wages have stagnated and unemployment remains high.
High-paid CEOs of low-wage employers are fueling this growing economic inequality. In 2013, CEOs of the Standard & Poor's (S&P) 500 Index companies received, on average, $11.7 million in total compensation, according to the AFL-CIO's analysis of available data from 350 companies.
Today's ratio of CEO-to-worker pay is simply unconscionable. While CEO pay remains in the stratosphere, production and nonsupervisory workers took home only $35,239 on average in 2013, and a full-time worker making the federal minimum wage earned only $15,080.
Even as companies argue that they can't afford to raise wages, the nation's largest companies are earning higher profits per employee than they did five years ago. In 2013, the S&P 500 Index companies earned $41,249 in profits per employee, a 38% increase.
It doesn't have to be this way. Politicians should raise the minimum wage. Corporations should pay their employees a living wage. And workers should have a collective voice on the job to demand their fair share.
Scroll down on the page to see that a single hour of WalMart CEO pay is equivalent to 1,372 hours of minimum wage page pay! You can't make up stuff this outrageous.
Tags: AFL-CIO, CEO compensation, Executive Paywatch, labor, minimum wage, pay inequality
Posted in Employers Gone Wild: Doing Bad Things, Fairness & Social Justice Denied | No Archived Comments | Post A Comment () »
Thursday, March 6th, 2014
By Nancy Fischer
News Niagara Reporter
The Buffalo News
March 4, 2014
NORTH TONAWANDA – Bullying has gotten a lot of attention among schoolchildren, but hostile work environments and bullying behavior in the workplace are now being addressed by a bill in the State Legislature.
In advance of the proposed legislation, the North Tonawanda Common Council unanimously adopted its own measure Tuesday, updating its 2009 Workplace Violence Prevention Policy with specific language to address bullying.
The Council did not discuss the policy, but Mayor Robert G. Ortt said after the meeting that bullying is a "real deal" that goes beyond schools, even to the case involving the Miami Dolphins in the National Football League.
"I think if you are going to ask kids to behave a certain way, there's no reason not to expect adults to behave in the same manner," Ortt said.
"You want people to be able to come to work and do their job in an environment that is professional. Without that, morale goes down, people don't do their jobs as well, and there are health-related issues that are additional costs to the employer, which in this case is the city and ultimately the public."
Assistant City Attorney Katherine D. Alexander said prior to the meeting, "We are just trying to be as prepared as we can here. If something were to happen, there will be steps an employee could take."
Like the law being proposed in the State Legislature, the city policy gives employees the definition of an abusive workplace and provides for specific consequences. The policy also requires a system for reporting incidents of aggressive bullying.
The city now has a "zero tolerance policy" regarding reports of an abusive work environment.
According to the new city policy, after an investigation by the supervisor and the city attorney, any employee who is found to have committed a violation may be disciplined – which could include discharge, and criminal or civil prosecution.
Tags: North Tonawanda, policy, The Buffalo News, workplace bullying
Posted in Fairness & Social Justice Denied | No Archived Comments | Post A Comment () »
Tuesday, February 18th, 2014
Evidence mounts every week that the American "have-nots" suffer new economic indignities. In our very unequal America (please hold off on the 'American dream for everyone' speech), wealth becomes might. The extremely wealthiest 1% benefited from the global recession of 2008. Of the wealth accumulated since then, the 1% won 95% while the bottom 90% of Americans grew poorer.
A disgusting aspect of our new Gilded Age (term coined in the late 19th century by Mark Twain) is the shamelessness of the uber rich. A case in point — Tom Perkins, a Silicon Valley venture capitalist, is making news with provocative (read hate-filled) comments that taxation is persecution of the rich by progressive akin to Nazi persecution of the Jews and, for extra effect, voting should be the privilege earned only by those who actually pay taxes. The latest outrageous comment was made at the ostensibly "serious" and credible San Francisco Commonwealth Club event titled: War on the 1%
Really? Really? The exploiters are victims??? Sounds like the bully's faux lament.
Matt Tiabi regularly reports on new financial scams that generate obscene gobs of cash for the inventors while screwing employees of affected companies, and of course, the public.
Tags: class warfare, gilded age, income inequality, Mark Twain, Tom Perkins, wealth
Posted in Commentary by G. Namie, Fairness & Social Justice Denied, The New America | No Archived Comments | Post A Comment () »
Wednesday, January 29th, 2014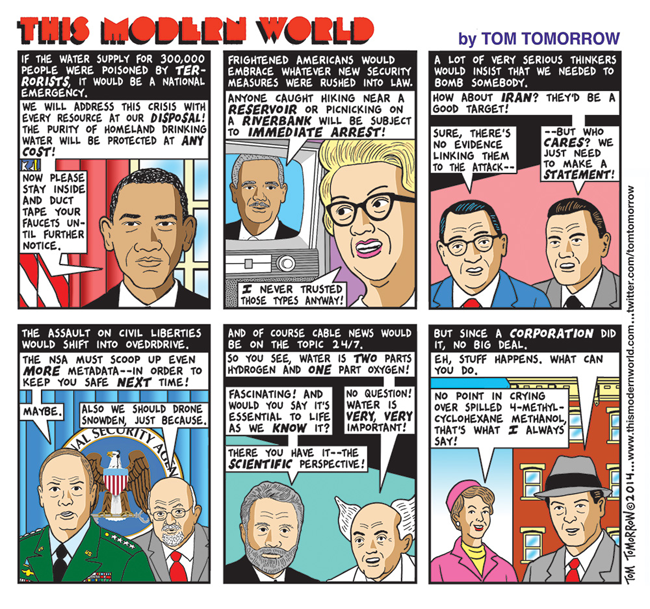 Tags: corporate polluting, terrorism, Tom Tomorrow, water supply
Posted in Fairness & Social Justice Denied | No Archived Comments | Post A Comment () »
Tuesday, January 28th, 2014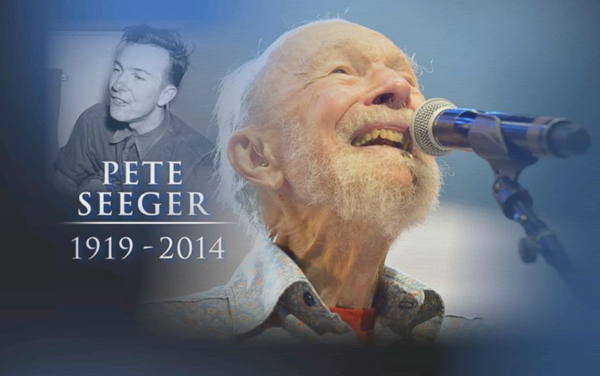 January 27, 2014 a great flame went dark … the good don't always die young
For Pete
he's a sailor
a bumbling, crafty, thoughtful, dreaming
chopstick drummer
a lover
a brightly colored creature
a root that knuckles through the soil
to reach you
a sculptured banjo body
shedding humane thoughts
on careless scraps of paper leaves
a voice of fiber bark
tender as an April bud
a raging, flaming, autumn fire
Tall
Strong
bending in the breeze, but growing
natural as wood
a shady place
for all these children of the son
Don McLean
(From Songs and Sketches of the First Clearwater Crew; North River Press, 1970)
More relevant than ever…WWII vet Pete on the Vietnam-era Smothers Brothers shut down by timid CBS executives …Pete sings Waist Deep in the Big Muddy…warning to not follow the Big Fool who commands us to push on…sage advice to all of us in contemporary America…let's remember when we recognized the power of singing together with one voice…Pete would like that
Audio clip: Adobe Flash Player (version 9 or above) is required to play this audio clip. Download the latest version here. You also need to have JavaScript enabled in your browser.
Pete Seeger testified before the kangaroo court known as Congress' House Unamerican Activities Committee in 1955 during another time of intense fear replacing leadership in this country. Then, it was communists, now it's terrorists. Read how bravely Pete stood up and proclaimed his love of country, not the HUAC-crazed country that turned friends against friends, but the USA to which we and Pete aspire.
Tags: activist, champion of causes, Fairness & Social Justice Denied, folk singer, Pete Seeger
Posted in Fairness & Social Justice Denied | No Archived Comments | Post A Comment () »
Sunday, January 26th, 2014
Just recently the CDC established conditions for a universal definition of youth bullying in schools. Newcomers to the adult Workplace Bullying movement clamor for a uniform, common definition. But back in 1997, when we were beginning, there was a very active listserv among the international academic community striving to find commonalities. They finally agreed to not force a common definition.
Workplace bullying, as a documented research phenomenon, is not new. It is quite "mature," contrary to what newbies may believe. For example, here are the properties that all operational definitions share:
• the loathsome conduct is negative or offensive to a rational person
• it is aimed at one or more individuals, personalizing the assaults
• perpetrators act either alone or in concert with others (mob)
• perpetrators attack from any and all levels in organizations — top-down, horizontal (peers), and from subordinate positions
• when perpetrators outrank their targets, it is an abuse of authority
• regardless of perpetrator rank, there exists a power differential, real (titular) or perceived (in the mind of the perpetrator)
• acts of omission (withholding) are included with acts of commission
• deliberateness and intentionality are less important than the fact the mistreatment happened
• tactics may be overt or covert, most likely subtle and behind closed doors
• though there is a singling out of certain targets, bullying transcends status-based (illegal) discrimination, ignoring gender, race, age, etc.
• repetitive, a chronic pattern, not single-shot emotional explosions
• unwanted, uninvited, unprovoked by targets
• harmful to targets — health (from distress), psychological integrity, self-esteem
• harmful, or at least disruptive, to witnesses and coworkers
• bullying toxifies a productive work environment, undermines work itself
• employers bear the responsibility to prevent and correct
Thus, there is a great deal of conformity across various definitions. There are huge public education goals facing the movement in 2014.
Tags: abusive conduct, definition, Gary Namie, psychological violence, workplace bullying
Posted in Commentary by G. Namie, Fairness & Social Justice Denied, Tutorials About Bullying, WBI Education | No Archived Comments | Post A Comment () »
Thursday, January 2nd, 2014
Washington State Governor Jay Inslee was once a liberal democrat as Congressman. Now he fawns over one of the state's two large employers — Boeing — as if he was once an executive there. After McDonnell-Douglas merged in 1997, Boeing became the only surviving American aircraft manufacturer. Its 787 Dreamliner model was fraught with problems when launched. It's newest commercial project is to build the wide-body 777X model. Assembly is scheduled for the Seattle area. But before starting, Boeing decided to alter its contractual relationship with a big part of its laborforce — the machinists. The corporation is behaving as an unscrupulous monopoly.
Boeing moved its corporate headquarters from Seattle, its home since William Boeing bought his first airplane factory site in 1910. It settled contentious strikes, especially with its machinist employees (the IAM, Local 751 in Seattle) the most recent contract expires in 2016! However, negotiating for changing terms began in 2013. Boeing demanded more "givebacks," concessions, by the union.
Tags: Boeing, contracts, employer abuse, IAM, IAM Local 751, Machinists
Posted in Commentary by G. Namie, Employers Gone Wild: Doing Bad Things, Fairness & Social Justice Denied, Unions | No Archived Comments | Post A Comment () »
Friday, December 6th, 2013
Dr. Gary Namie provides clarification about three fundamental themes of the social movement against workplace bullying which are commonly misunderstood or mischaracterized:
1) It's about bullying, not bullies or their personalities.
2) Employers act irrationally and irresponsibly about bullying, which itself makes no sense.
3) Being "anti-abuse" is not the same as being "anti-corporate"
Audio clip: Adobe Flash Player (version 9 or above) is required to play this audio clip. Download the latest version here. You also need to have JavaScript enabled in your browser.
Tags: anti-abuse, employer behavior, Gary Namie, ingratiation, Podcasts, taboo, workplace bullying, Workplace Bullying Institute
Posted in Commentary by G. Namie, Employers Gone Wild: Doing Bad Things, Fairness & Social Justice Denied, Podcasts, WBI Education | No Archived Comments | Post A Comment () »