Archive for the 'Fairness & Social Justice Denied' Category
Thursday, July 17th, 2014
Here is a great video from Sue O'Donnell RN, MN, PhD, University of New Brunswick. The strong illustrations of men being bullied at work is supported by WBI research. According to the 2014 WBI U.S. Workplace Bullying Survey males comprise 40% of bullied targets.
Men Workplace Bullying from Nick Wilson Videography on Vimeo.
Tags: nick wilson, sue
Posted in Fairness & Social Justice Denied | 1 Archived Comment | Post A Comment () »
Monday, July 14th, 2014
The Healthy Workplace Campaign is WBI's effort to enact anti-bullying legislation for the American workplace state by state. The model bill is called the Healthy Workplace Bill (HWB).

Features of the HWB
• Suffolk University Law Professor David C. Yamada, text author, used federal Title VII Civil Rights laws as basis
• Defines severe abusive conduct — does not use term workplace bullying
• Provides legal redress for anyone subjected to abusive conduct, whether or not the person is a member of a protected status group
• Requires that abusive conduct result in either demonstrable health or economic harm to plaintiff
• Plaintiffs who file lawsuits make public formerly hidden, confidential employer processes that hide and deny bullying
• Prohibits retaliation against any participant in procedures involved in dealing with the abusive conduct complaint
• Requires plaintiffs to hire private attorneys, no fiscal impact on state government
• Provides incentives (affirmative defenses) for employers who implement genuine corrective procedures
• Preserves managerial prerogative to discipline and terminate employees
• Does not interfere with state workers' compensation laws or union CBAs
We named the HWB in 2002. All other uses of the name HWB are unauthorized by us. California first introduced the HWB in 2003. It has been carried in over half of states and two territories since. The Workplace Bullying Institute trains and provides support to a national network of volunteer Sate Coordinators who lobby their respective state legislators to sponsor the HWB. You can track its status at the HWB website.
Botched Amendments & Unanticipated Consequences
As authors of the HWB, we naturally want the full and original version of the bill enacted into law. And we realize compromises will be made during the process. It is "sausage making," after all. We just wish all bill sponsors would refuse to allow major revisions that change the spirit of the bill from protecting abused workers to something else. Since the HWB was first introduced, different amendments have been proposed or made.
Often the well-intended sponsor, a pro-worker advocate, agrees to compromise adopting the belief that the law can be built in steps. Let's get this version passed now and it will be revisited in the coming years and supplemented with the other desired provisions.
Tags: amendments, business lobby, Chamber of Commerce, David Yamada, Gary Namie, Healthy Workplace Bill, Unions, vicarious liability, workplace bullying, Workplace Bullying Institute
Posted in Employers Gone Wild: Doing Bad Things, Fairness & Social Justice Denied, Healthy Workplace Bill (U.S. campaign), Tutorials About Bullying, Unions, WBI Education, Workplace Bullying Laws | No Archived Comments | Post A Comment () »
Wednesday, July 9th, 2014
In this space we regularly call for greater employer accountability and the enactment of laws that make that accountability more likely than is currently done voluntarily. Our domain is the non-physical safety threat. U.S. workers are supposedly to be made safe from threats to their physical safety.
OSHA, a "regulatory" agency responsible for Occupational Safety and Health in the U.S. seems to have trouble accomplishing its mission. "OSHA's mission is to assure safe and healthful workplaces by setting and enforcing standards and by providing training, outreach, education and assistance." Wondering if by assistance, OSHA means delivering "waivers" to destructive employers who poison and take lives.
For example, the following two stories of injustice based on token punishment will curdle your blood.
Story 1.
A CSC Sugar plant in Fairless Hills, PA provides sugar for Snapple and Ben & Jerry's Ice Cream. The plant is staffed and managed entirely by temp workers. According to ProPublica statistics, temporary workers are most at risk for safety hazards at worksites in states where data exist.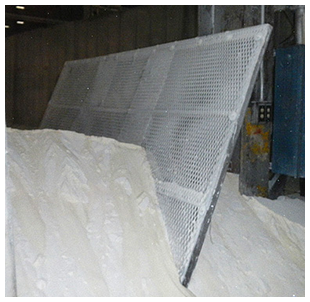 In February 2013, Peruvian New Jersey resident Janio Salinas was unclogging the machine from below. He was buried alive and asphyxiated. Coworkers found him after they returned from lunch. The onsite temp manager had complained about this potential hazard to a higher level manager until a safety platform was installed. However, the big boss instructed the temp manager to remove that platform because it had slowed the flow of sugar, had slowed down "production." That big boss lied about his order to investigators, claiming ignorance about the platform (picture on the left). His costly decision was made 13 days before Salinas was buried. Turns out the only cost was Salinas' life.
Next came the OSHA investigation. OSHA initially fined CSC $25,855 but after CSC installed a safety guard and started using a new procedure to break up sugar clumps, the fine was reduced to $18,098 (for good behavior???). Jean Kulp, director of OSHA's Allentown, PA, office, told Univision that her agency doesn't have the ability to shut down businesses, has limited criminal enforcement provisions, and found the CSC had not been "willfully in violation," which would have triggered bigger fines despite a record of repeated violations.
$18,098 for a man's life!
Kulp's ultimate insult to the Salinas' surviving family: CSC had not in her judgement shown "total disregard" for its workers.
Thanks to Daily Kos for the tip to the tale.
Tags: asphyxiation, CSC sugar, Elk River, Freedom Industries, Janio Salinas, Jean Kulp, MCHM, OSHA, West Virginia
Posted in Commentary by G. Namie, Employers Gone Wild: Doing Bad Things, Fairness & Social Justice Denied, The New America | No Archived Comments | Post A Comment () »
Tuesday, June 17th, 2014
This article UPDATES A California Judge guts teachers union.
By Jordan Weissmann – Slate – June 12, 2014
This week Los Angeles Superior Court Judge Rolf Treu handed the education reform movement a stunning legal victory, when he struck down California's teacher tenure laws for discriminating against poor and minority students. The statutes made it so onerous to fire bad teachers, he wrote, that they all but guaranteed needy kids would be stuck in classrooms with incompetent instructors—rendering the laws unconstitutional.
As evidence, Treu cited a statistic that sounded damning: According to a state witness, between 1 and 3 percent of California's teachers could be considered "grossly ineffective." Here was the passage:
"There is also no dispute that there are a significant number of grossly ineffective teachers currently active in California classrooms. Dr. Berliner, an expert called by State Defendants, testified that 1 to 3% of teachers in California are grossly ineffective. Given that that the evidence showed roughly 275,000 active teachers in this state, the extrapolated number of grossly ineffective teachers ranges from 2,750 to 8,250. Considering the effect of grossly ineffective teachers on students … it therefore cannot be gainsaid that the number of grossly ineffective teachers has a direct, real, appreciable, and negative impact on a significant number of California students, now and well into the future for as long as said teachers hold their positions."
This seemed like a fairly important piece of the decision — if you're going to argue in court that a state law is dooming children to second-rate educations, you ought to be able to quantify the problem. Politically, it also seemed liked a pretty awful indictment of the state government if officials knew for certain that so many useless teachers were lounging around California's classrooms. But where did this number come from?
Nowhere, it turns out. It's made up. Or a "guesstimate," as David Berliner, the expert witness Treu quoted, explained to me when I called him on Wednesday. It's not based on any specific data, or any rigorous research about California schools in particular. "I pulled that out of the air," says Berliner, an emeritus professor of education at Arizona State University. "There's no data on that. That's just a ballpark estimate, based on my visiting lots and lots of classrooms." He also never used the words "grossly ineffective."
The expert cited in the ruling doesn't even necessarily believe that low test scores qualify somebody as a bad teacher.
Tags: AFT, California constitution, California Federation of Teachers, grossly inefficient, Students Matter, teachers, Vergara
Posted in Fairness & Social Justice Denied, Rulings by Courts | No Archived Comments | Post A Comment () »
Wednesday, June 11th, 2014
A lawsuit funded by Silicon Valley rich guy, David Welch, is shaking the public education world. A California Superior Court judge, Rolf Michael Treu, found for the plainitffs — nine students backed by the group Students Matter.
The ruling was filed on June 10, 2014.
Teachers think students matter, too. But the pitched battle between non-educators who once went to school which they think qualifies them to know everything about K-12 education, and those who train just to teach schoolchildren has been fought for years. The tack is to beat up teachers publicly, blame teachers, call them bad. And in this case, Vergara vs. California, bad teachers are branded "grossly ineffective."
Nine students were named as plaintiffs.
The plaintiff's attorneys were from Gibson, Dunn & Crutcher. The defense was represented by the Attorney General, joined by the California Teachers Association and the Calfornia Federation of Teachers.
Tags: AFT, California constitution, California Federation of Teachers, California Teachers Union, disadvantaged students, equal schools, grossly inefficient, Jonathan Kozol, Students Matter, teachers, Unions, Vergara
Posted in Fairness & Social Justice Denied, Rulings by Courts, Unions | No Archived Comments | Post A Comment () »
Wednesday, April 23rd, 2014
We at WBI, as co-facilitators of the U.S. Academy on Workplace Bullying, Mobbing and Abuse, value the contributions scientists make to the workplace bullying movement. The facts from the hundreds of studies produced by Academy scholars and researchers inform our teachings. Our own WBI studies often surprise us, but we accept them and abandon long-held, but wrong, assumptions about some aspect of the phenomenon.
One doesn't have to be a former university professor like me to appreciate fact-based science. Lovers of technological advances and gadgets should be fond of science. But in the evolving America of the past 30 years, a new group of empiricists has arisen and gained credibility. They are people who feel that if they personally don't touch, smell, feel, hear or in any way directly experience something, it doesn't exist.
I call them Narcissistic Empiricists to acknowledge the simultaneous rise of narcissism. They are the anti-science freaks. Once it was ludicrous to mock science (the Inquisition being an exception) lest the person look stupid. Stupid entitles people to substitute facts with opinions and to forever confuse the two. Unfortunately, media coverage of denialists that fails to counter their stated opinions with facts that lazy reporters don't choose to discover makes stupid almost cool, certainly uncritically acceptable. Science trumps opinions. But in the split-screen, simplistic two-sided media world we inhabit, opinions are granted equivalence, a false parity, with science. With constant exposure to this muddled and incorrect worldview, uncritical viewers who let the media decide reality for them.
Tags: American society, climate change denial, science denial, workplace bullying
Posted in Bullying-Related Research, Fairness & Social Justice Denied, Social/Mgmt/Epid Sciences | No Archived Comments | Post A Comment () »
Friday, April 18th, 2014
The U.S. Supreme Court, the Roberts court, regularly finds in favor of corporations over individuals. In two landmark cases, Citizens United (2010) and McCutcheon (2014), the court gave wealthy individuals unlimited control over the political process — electing politicians and influencing lawmakers concerning public policy laws.
Now comes an empirical analysis of 1,779 public policy laws crafted between 1981 and 2002 by two academic political scientists — Martin Gilens at Princeton and Benjamin Page at Northwestern. The conclusions suggest that oligarchy (or more technically plutocracy) better describes the U.S. than a simple electoral democracy. This is a shot across the bow to defenders of American exceptionalism.

(more…)
Tags: American exceptionalism, biased pluralism, citizen powerlessness, Democracy Now, oligarchy, power of business groups
Posted in Commentary by G. Namie, Fairness & Social Justice Denied, Healthy Workplace Bill (U.S. campaign), The New America, Workplace Bullying Laws | No Archived Comments | Post A Comment () »
Tuesday, April 15th, 2014
From our friends at Executive PayWatch …
In 2013 the CEO to average worker pay ($16.59) ratio was 331:1 and the CEO to minimum wage ($7.25) worker pay ratio was 774:1.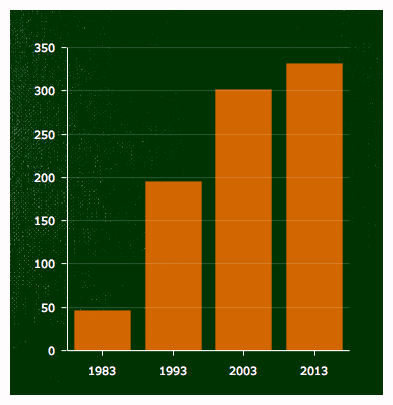 America is supposed to be the land of opportunity, a country where hard work and playing by the rules would provide working families a middle-class standard of living. But in recent decades, corporate CEOs have been taking a greater share of the economic pie while wages have stagnated and unemployment remains high.
High-paid CEOs of low-wage employers are fueling this growing economic inequality. In 2013, CEOs of the Standard & Poor's (S&P) 500 Index companies received, on average, $11.7 million in total compensation, according to the AFL-CIO's analysis of available data from 350 companies.
Today's ratio of CEO-to-worker pay is simply unconscionable. While CEO pay remains in the stratosphere, production and nonsupervisory workers took home only $35,239 on average in 2013, and a full-time worker making the federal minimum wage earned only $15,080.
Even as companies argue that they can't afford to raise wages, the nation's largest companies are earning higher profits per employee than they did five years ago. In 2013, the S&P 500 Index companies earned $41,249 in profits per employee, a 38% increase.
It doesn't have to be this way. Politicians should raise the minimum wage. Corporations should pay their employees a living wage. And workers should have a collective voice on the job to demand their fair share.
Scroll down on the page to see that a single hour of WalMart CEO pay is equivalent to 1,372 hours of minimum wage page pay! You can't make up stuff this outrageous.
Tags: AFL-CIO, CEO compensation, Executive Paywatch, labor, minimum wage, pay inequality
Posted in Employers Gone Wild: Doing Bad Things, Fairness & Social Justice Denied | No Archived Comments | Post A Comment () »
Thursday, March 6th, 2014
By Nancy Fischer
News Niagara Reporter
The Buffalo News
March 4, 2014
NORTH TONAWANDA – Bullying has gotten a lot of attention among schoolchildren, but hostile work environments and bullying behavior in the workplace are now being addressed by a bill in the State Legislature.
In advance of the proposed legislation, the North Tonawanda Common Council unanimously adopted its own measure Tuesday, updating its 2009 Workplace Violence Prevention Policy with specific language to address bullying.
The Council did not discuss the policy, but Mayor Robert G. Ortt said after the meeting that bullying is a "real deal" that goes beyond schools, even to the case involving the Miami Dolphins in the National Football League.
"I think if you are going to ask kids to behave a certain way, there's no reason not to expect adults to behave in the same manner," Ortt said.
"You want people to be able to come to work and do their job in an environment that is professional. Without that, morale goes down, people don't do their jobs as well, and there are health-related issues that are additional costs to the employer, which in this case is the city and ultimately the public."
Assistant City Attorney Katherine D. Alexander said prior to the meeting, "We are just trying to be as prepared as we can here. If something were to happen, there will be steps an employee could take."
Like the law being proposed in the State Legislature, the city policy gives employees the definition of an abusive workplace and provides for specific consequences. The policy also requires a system for reporting incidents of aggressive bullying.
The city now has a "zero tolerance policy" regarding reports of an abusive work environment.
According to the new city policy, after an investigation by the supervisor and the city attorney, any employee who is found to have committed a violation may be disciplined – which could include discharge, and criminal or civil prosecution.
Tags: North Tonawanda, policy, The Buffalo News, workplace bullying
Posted in Fairness & Social Justice Denied | No Archived Comments | Post A Comment () »
Tuesday, February 18th, 2014
Evidence mounts every week that the American "have-nots" suffer new economic indignities. In our very unequal America (please hold off on the 'American dream for everyone' speech), wealth becomes might. The extremely wealthiest 1% benefited from the global recession of 2008. Of the wealth accumulated since then, the 1% won 95% while the bottom 90% of Americans grew poorer.
A disgusting aspect of our new Gilded Age (term coined in the late 19th century by Mark Twain) is the shamelessness of the uber rich. A case in point — Tom Perkins, a Silicon Valley venture capitalist, is making news with provocative (read hate-filled) comments that taxation is persecution of the rich by progressive akin to Nazi persecution of the Jews and, for extra effect, voting should be the privilege earned only by those who actually pay taxes. The latest outrageous comment was made at the ostensibly "serious" and credible San Francisco Commonwealth Club event titled: War on the 1%
Really? Really? The exploiters are victims??? Sounds like the bully's faux lament.
Matt Tiabi regularly reports on new financial scams that generate obscene gobs of cash for the inventors while screwing employees of affected companies, and of course, the public.
Tags: class warfare, gilded age, income inequality, Mark Twain, Tom Perkins, wealth
Posted in Commentary by G. Namie, Fairness & Social Justice Denied, The New America | No Archived Comments | Post A Comment () »