Archive for the 'Guest Articles' Category
Friday, January 9th, 2015
How Police Departments Can Mend the Rift with the Public
Police must be taught that the power entrusted to them is not theirs to use or abuse as they see fit.
By Frank Serpico, The Nation, January 7, 2015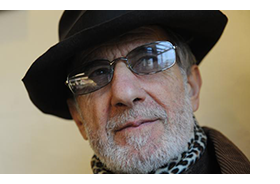 WBI: Frank Serpico was an honest NYPD cop in the 1970's who refused to be corrupted and was set up to be killed by fellow officers because he had broken the code to conform to what others were doing. He survived and testified against his brothers in blue. His story was made into a theatrical movie starring Al Pacino and a History Channel documentary. His comments on the current troubles with policing — excessive force used on black men and insubordination to the mayor — seem more credible than opinions of others without his personal experience. The words below are his.
In 1971, shortly after exposing widespread, even systemic corruption amounting to millions of dollars in bribes and illegitimate relationships between the New York Police Department and criminals citywide, I was shot point-blank by a dealer during a buy-and-bust drug operation. My backup team failed to call 911, but an elderly Latino tenant did, saving my life. I was awarded the Medal of Honor by the NYPD—not for exposing corruption, but for being shot while engaging a drug dealer.
To this day, many officers believe I gave the department a black eye. I've been vilified for speaking out about corruption and the excessive use of force, for holding my colleagues accountable and for reminding them of their mission: first and foremost, to protect and serve the community.
Decades later, more and more citizens across the country are losing faith in our justice system, with brazen acts of police brutality frequently captured on cellphone videos; the militarization of police forces through the acquisition of war-machine surplus; continuing racial tensions coupled with a lack of initiative for community policing; and the sentencing of minor offenders to long terms in for-profit prisons, where they essentially become indentured servants.
Over the past month, police officers from around the country assembled in New York City to mourn the loss of two of their brothers in blue, who had been slain by a disturbed gunman. Relations between the NYPD and Mayor Bill de Blasio fell to a new low after many officers at the memorials—spurred by incendiary rhetoric from Patrick Lynch, president of the Patrolmen's Benevolent Association—turned their backs on the mayor as he spoke. Such puerile behavior constitutes conduct unbecoming an officer and insubordination, and it should be disciplined as such.
Tags: community, excessive force, Frank Serpico, police
Posted in Fairness & Social Justice Denied, Guest Articles | 1 Archived Comment | Post A Comment () »
Monday, December 8th, 2014
By Deidra A. Sorrell Ed.D., NCC, LPC
Summarizing her newly completed doctoral dissertation …
The research examined the lived experiences of elementary school educators facing workplace bullying within public schools.
The researcher recruited six elementary school educator-participants from WBI volunteers. All participants were female and over forty-years-old. All of the participants experienced bullying after taking medical leave due to preexisting health issues, which caused more stress and anxiety. As a coping mechanism, all of the participants found the teachers union ineffective in solving their disputes. The educators were interviewed at length to gain extensive descriptions of their experiences.
Three major themes emerged from the data. The themes included: (a) experiences with workplace bullying, (b) coping, and (c) environmental factors contributing to workplace bullying.
Tags: Deidra A. Sorrell, dissertation, educators, teachers, workplace bullying
Posted in Fairness & Social Justice Denied, Guest Articles, Tutorials About Bullying, WBI Education | 2 Archived Comments | Post A Comment () »
Monday, November 17th, 2014
Tags: corporate tax incentives, non-union wages, Roseanne
Posted in Guest Articles | No Archived Comments | Post A Comment () »
Wednesday, November 12th, 2014
WBI: To remind us Americans of the cost of militarism, we publish the warning by a man of conscience, Tomas Young. Tomas was a wounded Iraq War veteran and outspoken critic of war. He passed away at the age of 34 on Nov. 10 2014, one day shy of Veteran's Day. War and war-making is the context in which we fight the battle against abusive conduct in the American workplace. Bullying is embedded in our social fabric which is grower ever more belligerent and coarse thanks to a ready acceptance that America can wage war in any country at any time. Our fight for social justice grows more complicated with every new military incursion.
To: George W. Bush and Dick Cheney
From: Tomas Young, March 2013
I write this letter on the 10th anniversary of the Iraq War on behalf of my fellow Iraq War veterans. I write this letter on behalf of the 4,488 soldiers and Marines who died in Iraq. I write this letter on behalf of the hundreds of thousands of veterans who have been wounded and on behalf of those whose wounds, physical and psychological, have destroyed their lives. I am one of those gravely wounded. I was paralyzed in an insurgent ambush in 2004 in Sadr City. My life is coming to an end. I am living under hospice care.
I write this letter on behalf of husbands and wives who have lost spouses, on behalf of children who have lost a parent, on behalf of the fathers and mothers who have lost sons and daughters and on behalf of those who care for the many thousands of my fellow veterans who have brain injuries. I write this letter on behalf of those veterans whose trauma and self-revulsion for what they have witnessed, endured and done in Iraq have led to suicide and on behalf of the active-duty soldiers and Marines who commit, on average, a suicide a day. I write this letter on behalf of the some 1 million Iraqi dead and on behalf of the countless Iraqi wounded. I write this letter on behalf of us all—the human detritus your war has left behind, those who will spend their lives in unending pain and grief.
You may evade justice but in our eyes you are each guilty of egregious war crimes, of plunder and, finally, of murder, including the murder of thousands of young Americans—my fellow veterans—whose future you stole.
I write this letter, my last letter, to you, Mr. Bush and Mr. Cheney. I write not because I think you grasp the terrible human and moral consequences of your lies, manipulation and thirst for wealth and power. I write this letter because, before my own death, I want to make it clear that I, and hundreds of thousands of my fellow veterans, along with millions of my fellow citizens, along with hundreds of millions more in Iraq and the Middle East, know fully who you are and what you have done. You may evade justice but in our eyes you are each guilty of egregious war crimes, of plunder and, finally, of murder, including the murder of thousands of young Americans—my fellow veterans—whose future you stole.
Your positions of authority, your millions of dollars of personal wealth, your public relations consultants, your privilege and your power cannot mask the hollowness of your character. You sent us to fight and die in Iraq after you, Mr. Cheney, dodged the draft in Vietnam, and you, Mr. Bush, went AWOL from your National Guard unit. Your cowardice and selfishness were established decades ago. You were not willing to risk yourselves for our nation but you sent hundreds of thousands of young men and women to be sacrificed in a senseless war with no more thought than it takes to put out the garbage.
Tags: Bush, Cheney, Iraq War, militarism, Tomas Young, veterans, war, workplace bullying
Posted in Guest Articles | 2 Archived Comments | Post A Comment () »
Wednesday, March 19th, 2014
By Katherine Hermes, Guest Op-Ed, Connecticut Mirror, March 19, 2014
If you knew that 900,000 Connecticut residents experienced a particular problem at work, wouldn't you want to fix that problem? That's how many workers in our state have experienced abusive conduct on the job.
There are problems great and small, global and local. But when you are the target of a bully, the problems are so personal and isolating that a wider world ceases to exist. My friend Marlene (Braun) was a conservationist, a birdwatcher, a lover of literature and film, an enthusiastic cook, a traveler, a scientist—but once the bully had hold of her, a suicide.
Her death catapulted me into a movement, founded by the Workplace Bullying Institute, to try to stop workplace bullying. I discovered that workplace abuse was not illegal unless the campaign of destruction was directly related to the protected status of the person being bullied. If the bully did not harass the target because of race, religion, sex, age, and so forth, it was legal conduct.
Tags: anti-bullying legislation, Healthy Workplace Bill, Katherine Hermes, Marlene Braun, workplace bullying
Posted in Guest Articles, Healthy Workplace Bill (U.S. campaign), Workplace Bullying Laws | No Archived Comments | Post A Comment () »
Monday, March 10th, 2014
Confident girls are often called the other B-word, and it can keep them from reaching their full potential, write Sheryl Sandberg (COO, Facebook) and Anna Maria Chávez (CEO, Girl Scouts, USA) on March 8, 2014, Wall Street Journal.
We were bossy little girls.
Sheryl: When my brother and sister describe our childhood, they will say that I never actually played as a child but instead just organized other kids' play. At my wedding, they stood up and introduced themselves by explaining, "Hi, we're Sheryl's younger brother and sister … but we're not really her younger brother and sister. We're her first employees—employee No. 1 and employee No. 2."
From a very young age, I liked to organize—the toys in my room, neighborhood play sessions, clubs at school. When I was in junior high and running for class vice president, one of my teachers pulled my best friend aside to warn her not to follow my example: "Nobody likes a bossy girl," the teacher warned. "You should find a new friend who will be a better influence on you."
Anna: The Latino community of my childhood had clear expectations for each gender: Males made decisions, and females played supporting roles. My brothers and I used to play war with the neighborhood kids. Each child was assigned to a team to prepare for battle. As the only girl, I was always sent to collect ammunition (red berries from nearby trees). One day, I announced that I wanted to lead the battalion. The boys responded, "You are really bossy, Anna, and everyone knows a girl can't lead the troops."
Fortunately, I saw my mother break this mold by running for our local school board. One of the most vivid memories of my childhood was hearing people come up to my father and say that it was inappropriate for his wife to run for office … and having him tell them that he disagreed and was proud of her.
Tags: boss, bossy, labeling, power, sexism, stereotypes, women leaders
Posted in Good News, Guest Articles | 1 Archived Comment | Post A Comment () »
Tuesday, February 18th, 2014
By Jeff Pearlman, CNN, Feb. 18, 2014
An excerpt …
… as the world — in and out of sporting — chatters over the 144-page report commissioned by the NFL to explore allegations of bullying within the Miami Dolphins, I can't help but sigh, shrug and accept the reality that — even with Richie Incognito's warranted public flogging, even with Michael Sam's announcement of his homosexuality, even with continued societal enlightenment — little will change.
As anyone who has spent time covering athletics will tell you, life in a male professional clubhouse is often akin to the worst fraternity on campus — minus the rules, regulations and governing bodies. There is a caste system, but it has little to do with the most intelligent and mature rising to the top. Here, the skinny backup quarterback who attended, say, Harvard or Northwestern gains no points for his pedigree. The strong debater or the Tolstoy fan isn't considered a guide or guru.
No, this is the heartland of Richie Incognitos — large, loud, oafish dunderheads who would be branded bullies elsewhere but are here leaders. As the NFL report detailed, Incognito and Co. appeared to take a sadistic pleasure in torturing Jonathan Martin, a teammate considered to be weak.
Tags: Jonathan Martin, locker room bullying, NFL, Richie Incognito, workplace bullying
Posted in Guest Articles, NFL: Jonathan Martin | No Archived Comments | Post A Comment () »
Saturday, February 1st, 2014
Bully Nation
by Yale Magrass and Charles Derber
New Jersey Governor Chris Christie has appropriately been called a bully. This has implications well beyond Christie. His calling out has the potential to shift the growing public conversation about bullying from a pyschological narrative about abusive individuals to a new discourse on institutionalized bullying, carried out by ruling institutions and elites.
The current focus on bullying – like much of the discussion about guns and gun violence – has tended to focus on individuals and mental health. It is a therapeutic narrative. Bullying is seen primarily as a psychological problem of individuals. The victim needs therapy, better communication or adaptation skills. Bullies are characterologically flawed and need therapy or perhaps legal punishment.
But there is little or no discussion of larger social or cultural forces in the United States and the American institutions or leaders who bully other countries or workers and citizens at home. Institutionalized bullying is endemic to a capitalist hegemonic nation like the United States and creates death and suffering on a far greater scale than personal, everyday bullying, as important and toxic as the latter might be.
Tags: Charles Derber, institutional bullying, international bullying, sociology, U.S. bully nation, Yale Magrass
Posted in Guest Articles, Media About Bullying, Print: News, Blogs, Magazines, Tutorials About Bullying, WBI Education | No Archived Comments | Post A Comment () »
Wednesday, September 18th, 2013
By Sarah Yuengling, RN, MSN 9/6/13
Workplace Bullying University Alumni
Save your co-workers life; report bullying. Suicide and Post Traumatic Stress do occur from being bullied in the workplace. Nurses take an oath to do no harm to others. This includes protecting your co-workers from being bullied. Reach out your hand and help your co-workers so they can receive counseling.
The importance and impact of bullying in the workplace is significant to nursing in many ways. Bullying threatens the very foundation, of not just nurses, but its business ethics, structure, and productivity. Nursing is a sensitive structure that demands teamwork, dedication, and drive.
The rise of bullying threatens to create barriers in nursing that will result in a negative way. This impact bullying has on nurses impedes their ability to function professionally by interfering with teamwork, morale,and personal health. Prevention is the only way to stop or eliminate bullying. An anti-bullying program must become an integral part of nursing training by deeply imbedding the need to identify and prevent this destructive action in the workplace.
A nurse takes the oath to do no harm to others. Nurses dedicate their hearts and minds to practice faithfully in their profession. The qualities a nurse must possess are to be compassionate, sympathetic,and empathetic towards others. These qualities are especially important for nurse managers so they can guide and mentor nurses along their career path. A nurse manager who lacks these qualities and does not support their nurses, creates problems in their working environment.
Tags: nursing, Sarah Yuengling, save lives, workplace bullying
Posted in Guest Articles, Tutorials About Bullying, WBI Education | No Archived Comments | Post A Comment () »
Tuesday, September 17th, 2013
Again advocates of stopping psychological violence at work must face the reality that organizational life is part of societal life. It is all connected. Massacres remind us of the American brand of violence that is all too frequent. Bullying pales in comparison, but it is a form of violence. When we demand that it stop, we have to acknowledge the societal context.
Moral decency trumps NRA distorted rationales for availability of military combat weapons for citizens. Buried in the saturation media coverage of the Sept. 16 Washington Navy Yard massacre was a press conference by Med Star Washington Hospital Center CEO and Chief Medical Officer, Janis Orlowski, M.D.
I first heard her comments on the radio. She was remarkable in that her voice wavered as she spoke eloquently about "evil" visited upon families when death and injuries of the innocents in the typical American massacres. She said that we all have to "work together" to stop it. The "it" was unclear. Then, in response to a question, she began the statement captured in the Associated Press video below. As soon as she said that we used to fight with fists, then knives, then guns, the networks cut away from her.
She had uttered the forbidden 4-letter word: GUNS. As a trauma expert, she called massacres "senseless trauma," and hoped that her trauma center could someday be put out of business because massacres (i.e., gunshot wounds) might be stopped. Emergency physicians have long lobbied for gun control because they see the wholesale slaughter of humans that guns allow.
Dr. Orlowski's full statement about guns is captured in the video below. We should all listen and dive into the "gun control debate."
Tags: gun control, guns, gunshot wounds, Janis Orlowski, Med Star Washington Hospital Center, trauma, Washington & Lee, Washington Navy Yard
Posted in Commentary by G. Namie, Guest Articles, The New America | 1 Archived Comment | Post A Comment () »