Archive for the 'Humans abusing adult humans' Category
Saturday, February 6th, 2016
Sam Harless and Texas State Rep. Patricia Harless, co-owners of Fred Fincher Motors, a used car sales lot is the place where former top salesman Bradley Jones was tortured by taser at the hands of coworkers.
Here's the Feb. 5, 2016 story on Inside Edition.

Tags: Bradley Jones, Fred Fincher Motors, Houston, Patricia Harless, Sam Harless, taser, torture, workplace bullying
Posted in Employers Gone Wild: Doing Bad Things, Humans abusing adult humans, Target Tale, WBI Education | 1 Archived Comment | Post A Comment () »
Friday, February 5th, 2016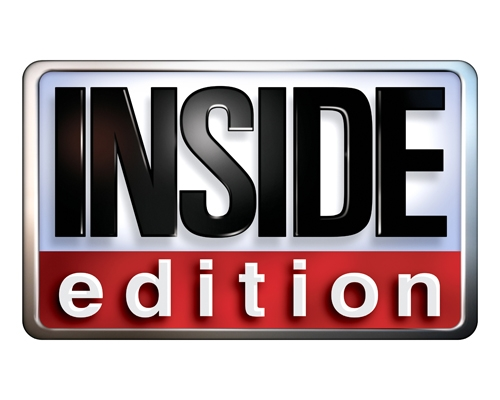 Texas tasered employee story re-visited by TV's Inside Edition.
Former best car salesman at Fincher Motors in Houston, Texas, Bradley Jones, is facing his day in Harris County Court next week. If you have forgotten, or never heard, his story, watch the KHOU-TV segment below.
Briefly, Jones worked for Fincher for nearly 9 years and was top performer during his entire time working there. Shortly after the co-owner and general manager, Sam Harless, acquired a taser, Bradley became the target of surprise assaults — at his desk in a glass-walled cubicle in front of customers and other employees and from behind — by two coworkers while Harless filmed the terrorization. In all, there were nearly two dozen attacks. Jones was involuntarily immobilized, unable to protect himself and often fell to the floor banging his head and limbs.
Let me repeat that. Harless and cohorts treated the weapon — originally created for law enforcement as an alternative to deadly force (shooting someone) that when held too long in contact with a person's body can cause cardiac arrest — as a instrument of humiliation for their own sadistic entertainment.
The TV show Inside Edition recently interviewed Bradley on the eve of his day in court at which it is hoped that Harless takes an oath and has to defend his cruel misconduct. The segment airs on Friday night Feb. 5. As they say, check local listings for air-time.
By the way, it was Bradley, the best salesman at the auto dealership, who was fired after his repeated tasings. Go figure.

Tags: Bradley Jones, Fincher Motors, Inside Edition, tasered on the job, weapons on the job, workplace bullying
Posted in Broadcasts: Video, TV, radio, webinars, Humans abusing adult humans, Media About Bullying, Target Tale, WBI Education | No Archived Comments | Post A Comment () »
Tuesday, October 13th, 2015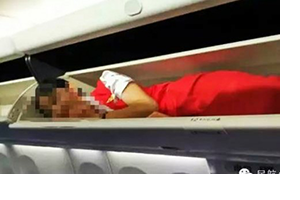 From the nothing-shocks-us anymore department:
It seems security staff for a Chinese airline, 17 fleet Kunming Airlines, has an abusive ritual for new flight attendants who have served 30-50 hours on the job. They make newbies crawl into the overhead luggage bins. They did this on empty planes without passengers present.
A microaggression? Consider, as a rational person, what the abusers are saying about the worth of their coworkers –you are nothing but a piece of baggage.
Management at the airline said that no one has ever complained. Of course not. Think of the humiliation. How exactly does one describe what he or she did on the command of another?
Here's one instance where social media helped get the word out. The pictures broke the silence that shrouds this kind of behavior. Then, and only then, management felt compelled to state that it will prevent its recurrence. And the company wants to remind customers that no flights were disrupted by this inane and cruel behavior.

Tags: cabin crew abused, hazing, kunming airlines, overhead compartments, workplace bullying
Posted in Humans abusing adult humans | No Archived Comments | Post A Comment () »