Archive for the 'Healthy Workplace Bill (U.S. campaign)' Category
Thursday, September 18th, 2014
New Hampshire lawmakers uphold veto of workplace bullying bill
By Kathleen Ronayne, Associated Press, Sept. 18, 2014
The New Hampshire House on Wednesday upheld Gov. Maggie Hassan's veto of a bill aimed at curbing workplace bullying among the state's employees, despite strong calls from several lawmakers to go against the governor.
Supporters of the bill fell roughly 50 votes short Wednesday of the necessary two-thirds to override the veto. The majority of Republicans voted to sustain the veto while a majority of Democrats voted to overturn it.
Tags: Healthy Workplace Bill, New Hampshire, veto, workplace bullying
Posted in Healthy Workplace Bill (U.S. campaign), WBI in the News, Workplace Bullying Laws | No Archived Comments | Post A Comment () »
Thursday, September 18th, 2014
Original story in the Shelbyville (TN) Times-Gazette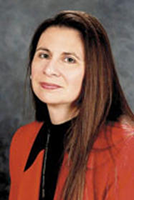 A Middle Tennessee State University business professor continues her push for a more civil workplace.
Dr. Jackie Gilbert, a professor of management in the MTSU Jones College of Business, joined forces with like-minded people across the state and nation to help craft legislation and guidelines that will help do just that within government agencies.
Gilbert was part of a group of advocates who helped shape the Healthy Workplace Act, which was signed into law in June by Gov. Bill Haslam. The legislation, sponsored by state Rep. Antonio Parkinson, D-Memphis, grants legal protection to those government agencies that adopt a model policy to combat abusive behavior in the workplace or craft comparable guidelines of their own.
The law applies to any agency, county, metropolitan government, municipality, or other political subdivision of the state. By enacting the law, Tennessee became the 26th state to introduce the Healthy Workplace Bill and the first to pass it. The national grassroots legislative movement began more than a decade ago to get workplace anti-bullying laws passed in every state.
"Respectful interaction at work is a priority," said Gilbert, who has incorporated anti-bullying concepts into her teaching. "This law is going to set the stage for providing some guidance for what is acceptable and what is not acceptable at work."
Gilbert is a member of Tennessee Healthy Workplace Advocates, which worked toward passage of the bill. She was recently appointed to serve on a workplace civility workgroup that is advising the Tennessee Advisory Commission on Intergovernmental Relations, or TACIR, on developing a model policy for Tennessee's state and local governments. The legislation requires that a model be in place by March 15, 2015.
Tags: abusive conduct, Antonio Parkinson, HB 1981, Healthy Workplace Bill, Jackie Gilbert, MTSU, TACIR, Tennessee, workplace bullying policy
Posted in Healthy Workplace Bill (U.S. campaign), WBI in the News, Workplace Bullying Laws | No Archived Comments | Post A Comment () »
Friday, September 5th, 2014
WBI partner, Greg Sorozan, described his work as a "patient activist" to Dr. Lisa Gualteri of Tufts University School of Medicine. Greg is a mental health counselor, the President of SEIU/NAGE Local 282, Massachusetts State Coordinator for the Healthy Workplace Bill, co-director of the Mass. Healthy Workplace Advocates, and graduate of and instructor for the Workplace Bullying University.
Rather than re-post the interview. I suggest reading the interview at the source. It's the portrait of a compassionate and committed professional.
Tags: Greg Sorozan, Healthy Workplace Bill, MA Healthy Workplace Advocates
Posted in Healthy Workplace Bill (U.S. campaign), Unions | No Archived Comments | Post A Comment () »
Wednesday, August 20th, 2014
Understanding Workplace-Bullying Legislation
By Randi Melnick
American Bar Association, August 13, 2014
Labor-and-employment attorneys hear countless tales of abuse suffered by employees in the workplace. Employees subjected to mean-spirited or degrading treatment can often feel helpless, or even if they are proactive and make a complaint to human resources, they may simply be told to toughen up, or find a new job. With the realities of today's increasingly stressful and competitive workplace, it is worth a moment of reflection to consider what level of civility should be expected in the workplace, and what the consequences should be, if any, for those who break such codes of conduct.
Workplaces can have tricky cultural norms, and some people will be more skilled than others at communicating. However, there is a difference between a manager or coworker who lacks tact and one who goes out of his or her way to purposefully target an individual. When one is verbally abused or intimidated, when work is sabotaged, or when humiliation is used as a tactic, that is bullying. And it is not always illegal in the United States.
Tags: abusive conduct, affirmative defenses, bullying defined, bullying law, Healthy Workplace Bill, lawyers, Randi Melnick, workplace bullying
Posted in Healthy Workplace Bill (U.S. campaign), Media About Bullying, Print: News, Blogs, Magazines, WBI in the News, Workplace Bullying Laws | No Archived Comments | Post A Comment () »
Wednesday, August 13th, 2014
WBI Podcast 41
Pragmatic politics used to be considered a virtue, but it really means sacrificing the principles of representing the people to support corporations. With respect to the anti-bullying Healthy Workplace Bill, compromises have gutted the bill, extending the rights of employers instead of employees. This brand of pragmatism is destructive.
Audio clip: Adobe Flash Player (version 9 or above) is required to play this audio clip. Download the latest version here. You also need to have JavaScript enabled in your browser.
Tags: Healthy Workplace Bill, Podcasts, pragmatic politicians, Workplace Bullying Institute
Posted in Healthy Workplace Bill (U.S. campaign), Podcasts, WBI Education | No Archived Comments | Post A Comment () »
Tuesday, July 29th, 2014
Gov. Hassan Vetoes Workplace Bullying Bill
By Holly Ramer, Associated Press, July 28, 2014
CONCORD, N.H. (AP) — Gov. Maggie Hassan vetoed a bill Monday aimed at protecting New Hampshire state employees from abusive work environments, saying it was well-intentioned but unworkable.
Lawmakers passed the measure after hearing from current and former state workers who said they experienced workplace bullying. It would have required state departments and agencies to develop policies to address harassment.
But Hassan said the legislation's definition of "abusive conduct" was overly broad and would have made the most routine interactions potential causes of action. For example, workers could claim abuse if they believed they had "unreasonable" workloads, felt co-workers weren't answering emails in a timely manner or had received constructive criticism from supervisors or peers, she said.
"The bill also attempts to legislate politeness, manners and the interpersonal relationships of co-workers," Hassan said.
The governor said state employees deserve respect and the opportunity to work in respectful environments, but she argued the legislation would lead to a dramatic increase in lawsuits, which would in turn hinder productivity.
The bill's sponsor, Rep. Diane Schuett, said she hopes lawmakers will override the veto.
"We all know there's bullying in school, and just because someone graduates from school, doesn't mean they stop doing it, and it carries over into the workplace," she said. "It undermines the efficiency within state government if you end up with one or two employees being harassed on the job, either by another employee or a supervisor, and you end up with the entire agency being aware of it and feeling like they have to pick sides."
Schuett, D-Pembroke, and other supporters said the state has no written policy against abuse in the workplace nor any office procedure to follow to address such issues. But Hassan said existing state rules give employees an avenue for making complaints.
Diana Lacey, president of the State Employees' Association, disagreed. She said in the two years since the bill was first introduced, the governor has done little more than have the state personnel division develop an online "Respect in the Workplace" training presentation.
"It just feels like more stalling," she said. "The governor has the power to issue an executive order to take this more seriously … If the governor wasn't going to support the legislation, the governor's office should've pitched an executive order and has not done so. So we're very upset."
As for the concern about litigation, Lacey said state employees already have been using the courts to seek relief.
###
The WBI response to the veto.
Tags: abusive conduct, bill, bill veto, HB 591, Healthy Workplace Bill, law, legislation, Maggie Hassan, New Hampshire, SEIU Local 1984, SEIU/NAGE, workplace bullying
Posted in Healthy Workplace Bill (U.S. campaign), Unions, Workplace Bullying Laws | No Archived Comments | Post A Comment () »
Monday, July 28th, 2014

A candidate for NY State Senate District 10, Everly Brown, is a man committed to ending Workplace Bullying. This is a national first. Brown, a Rosedale Queens resident, is gathering signatures to demand that current State Senate leaders to pass the WBI anti-bullying Healthy Workplace Bill (S3863/A4965) NOW !!! Brown will hand deliver the petitions by walking from Sen. Skelos' (Republican Senate leader) office on Long Island to Sen. Klein's (Democratic Senate leader) office in the Bronx — 40 miles on August 11.
Visit his website to support Everly Brown's campaign.
On the left is the New York Times ad run by Everly Brown on July 28, 2014.
Tags: Everly Brown, Healthy Workplace Bill, workplace bullying, Workplace Bullying Institute
Posted in Healthy Workplace Bill (U.S. campaign), WBI in the News, Workplace Bullying Laws | No Archived Comments | Post A Comment () »
Tuesday, July 22nd, 2014
"Suppose you were an idiot.
And suppose you were a member of Congress.
But I repeat myself."
Mark Twain
I'm starting to sound like my father and can't believe I question nearly every day "what is this world coming to?" Near the top of my "it's all going to hell" list is America's turning its back on science — unabashedly, proudly, defiantly — through legislation.
In the UK, the BBC has banned from their airwaves crackpot guests preaching that climate change is not real. The change is to bolster scientific integrity. Staff will receive training in science and scientific conferences will be attended by staff to stay abreast of developments.
Deniers get equivalence here in the US. One denier with one believer (proxy by Bill Nye, the "Science Guy"). Viewers ignorant of the facts could conclude that climate change is not really something to be concerned about. The fallacy of this false equivalence was never more clear than this demonstration by comedian John Oliver on his HBO show This Week Tonight.
And recently the British government extended its public school ban on teaching pseudoscience, creationism, to cover "academies" and "free schools," the equivalent of charter schools in the States. The government recognizes the religious bases of the founders of such schools. Thus creationism promotes religion and has no business in the teaching of science.
America is headed in the other direction, driving headfirst into ignorance. Creationists and advocates for "intelligent design" in the US seem to be gaining clout. The National Center for Science Education (NCSE) 2014 legislative scorecard identified states that are attempting to make their children science illiterates.
Tags: Healthy Workplace Bill, state legislators, state legislatures
Posted in Commentary by G. Namie, Employers Gone Wild: Doing Bad Things, Healthy Workplace Bill (U.S. campaign), The New America, WBI Surveys & Studies | No Archived Comments | Post A Comment () »
Monday, July 14th, 2014
The Healthy Workplace Campaign is WBI's effort to enact anti-bullying legislation for the American workplace state by state. The model bill is called the Healthy Workplace Bill (HWB).

Features of the HWB
• Suffolk University Law Professor David C. Yamada, text author, used federal Title VII Civil Rights laws as basis
• Defines severe abusive conduct — does not use term workplace bullying
• Provides legal redress for anyone subjected to abusive conduct, whether or not the person is a member of a protected status group
• Requires that abusive conduct result in either demonstrable health or economic harm to plaintiff
• Plaintiffs who file lawsuits make public formerly hidden, confidential employer processes that hide and deny bullying
• Prohibits retaliation against any participant in procedures involved in dealing with the abusive conduct complaint
• Requires plaintiffs to hire private attorneys, no fiscal impact on state government
• Provides incentives (affirmative defenses) for employers who implement genuine corrective procedures
• Preserves managerial prerogative to discipline and terminate employees
• Does not interfere with state workers' compensation laws or union CBAs
We named the HWB in 2002. All other uses of the name HWB are unauthorized by us. California first introduced the HWB in 2003. It has been carried in over half of states and two territories since. The Workplace Bullying Institute trains and provides support to a national network of volunteer Sate Coordinators who lobby their respective state legislators to sponsor the HWB. You can track its status at the HWB website.
Botched Amendments & Unanticipated Consequences
As authors of the HWB, we naturally want the full and original version of the bill enacted into law. And we realize compromises will be made during the process. It is "sausage making," after all. We just wish all bill sponsors would refuse to allow major revisions that change the spirit of the bill from protecting abused workers to something else. Since the HWB was first introduced, different amendments have been proposed or made.
Often the well-intended sponsor, a pro-worker advocate, agrees to compromise adopting the belief that the law can be built in steps. Let's get this version passed now and it will be revisited in the coming years and supplemented with the other desired provisions.
Tags: amendments, business lobby, Chamber of Commerce, David Yamada, Gary Namie, Healthy Workplace Bill, Unions, vicarious liability, workplace bullying, Workplace Bullying Institute
Posted in Employers Gone Wild: Doing Bad Things, Fairness & Social Justice Denied, Healthy Workplace Bill (U.S. campaign), Tutorials About Bullying, Unions, WBI Education, Workplace Bullying Laws | No Archived Comments | Post A Comment () »
Monday, July 14th, 2014

SUPPORT FOR A LAW in 2014
Question: Do you support or oppose enactment of a new law that would protect all workers from repeated abusive mistreatment in addition to protections against illegal discrimination and harassment?
The respondents who answered this question were individuals who were directly bullied, those who had witnessed it, the few who were perpetrators, and those with no personal experience but who believed it happened and those who believed it was exaggerated. Those groups taken together constituted the American public who were "aware" of abusive conduct at work, the 72% (See National Prevalence).


It is clear that those respondents, the American public aware of abusive conduct, want to see worker protections extended beyond the anti-discrimination statutes – 93% support specific anti-bullying legislation.


Furthermore, 50% of Survey respondents self-defined as Conservatives strongly support the Healthy Workplace Bill. With such little opposition from
those expected to oppose the bill, it is a certain conclusion that now is the time for passage of this new law.

(more…)
Tags: 2014 U.S. Workplace Bullying Survey, bullying statistics, Daniel Christensen, Dave Phillips, Gary Namie, Healthy Workplace Bill
Posted in Healthy Workplace Bill (U.S. campaign), WBI Surveys & Studies | No Archived Comments | Post A Comment () »