Archive for the 'Media About Bullying' Category
Saturday, July 19th, 2014
Tags: employers, Gary Namie, got a minute, workplace bullying, Workplace Bullying Institute
Posted in Commentary by G. Namie, Media About Bullying, WBI Education | No Archived Comments | Post A Comment () »
Thursday, July 17th, 2014
We help documentary film makers by participating in their films. One successful documentary was Murder By Proxy.
Filmmakers Sheila Dvorak and Jay Galione, produced Gone Postal: The Documentary. Jay's father's experience as a proud postal worker watching the destruction by politicians of the USPS inspired the film. We met Jay and Sheila when they filmed our reaction to the manufactured crises in the Postal Service.
Let's all help fund completion of this worthy project on Indiegogo. (WBI supporters generously funded the 2014 US Workplace Bullying Survey on Indiegogo.) Please help these filmmakers.
Visit the Gone Postal website | Visit the Indiegogo fund raising page
Tags: documentary film, Gone Postal, indiegogo, Jay Gallione, Sheila Dvorak
Posted in Documentaries, Hear Ye! Hear Ye! 2, Media About Bullying | No Archived Comments | Post A Comment () »
Thursday, July 10th, 2014
Upon return from a short break, we found a jaw-dropping headline that cannot be believed.
96% of Workers are Bullied at Work!
The non-discerning press copied the press release from a consulting firm named Vital Smarts who have never been players in the workplace bullying arena. [See the US Academy roster to see who is doing credible and important work in America.]
Why do we at WBI say this company's finding is not believable? Because they do not provide a definition nor describe their research methodology. We at WBI get a 97% bullied rate when we ask those who complete our online surveys. Of course we do. Who comes to this website seeking solutions to their personal problem and may also complete a survey? Bullied targets and witnesses. Our respondents are a "self-selected," non-random sample. Our research reports clearly state when studies rely on bullied targets' opinions only.
Posted in Media About Bullying, Print: News, Blogs, Magazines, Tutorials About Bullying, WBI Education, WBI Surveys & Studies | No Archived Comments | Post A Comment () »
Wednesday, July 9th, 2014
British physicians-in-training endure a high level of abuse and bullying.
The General Medical Council (GMC) is the UK agency that license, registers and regulates physicians in the name of serving public safety. The British Medical Association (BMA) is the trade association with physicians as members.
A December 2013 GMC survey of bullying was completed by 54,000 physicians. Overall, 13% claimed to have been victims of bullying; 20% are witnesses to the bullying of others [Note the 2014 U.S. witnessing rate was 21%]. Nearly half of those who reported being bullied were in training. 27% were undermined by a senior physician in a consulting or training role.
Also according to the 2013 study, patient safety was affected by the bullying. Only 5.2% raised concerns about patient safety during their training. By the time the physician is in practice, post-training, the rate drops to 0.4%. It seems the only time doctors connect bullying and abuse to negatively impacting patient safety is when they are just beginning their careers with fresh eyes. Once in place as a professional, the link is ignored.
Both BMA and GMC spokespersons agreed that listening to young doctors working on the front lines is important. In the early stages of their careers, they are most likely to be most sensitive to the safety of patients.
In the U.S. in 2009, JCAHO, the hospital accreditation trade group connected the dots between lateral violence and bullying with threats to patient safety. It issued its "Culture of Safety" standards to be met by all hospitals. But hospitals added very little new to existing policies that have never adequately discouraged bullying and psychological violence in the health care setting.
Back to Britain. In a much smaller survey (of 75 doctors) conducted by the BMA, doctors turned on the patients and complained about them as perpetrators. Over half reported being bullied by a patient at work (though no exact figure could be found, none was provided). Most surveyed physicians said they reported bullying incidents of a doctor by a patient. And the vast majority of doctors said more must be done.
If only they could practice medicine without those bothersome patients! Let me suggest that in the sample of 75 docs were many of the senior docs who had tormented or undermined junior trainees in 2013 and were shown to not care any longer about patient safety in their established practices.
Finally, as the author of so many studies that can be found at this website, I deplore the publication of pie chart results without providing accompanying numbers.
Posted in Media About Bullying, Print: News, Blogs, Magazines | No Archived Comments | Post A Comment () »
Friday, June 20th, 2014
By Adam Rubenfire – The Wall Street Journal – June 20, 2014
Last month, after a decade of stalled progress in 26 states, advocates of workplace bullying legislation scored their first victory. But they're not entirely pleased.
Tennessee approved the Healthy Workplace Act on May 22, a law designed to curb verbal abuse at work by making public-sector employers immune to bullying-related lawsuits if they adopt a policy that complies with the law.
Though federal laws outlaw workplace discrimination based on race, color, religion, sex and other protected statuses, advocates like Gary Namie, director of the Workplace Bullying Institute, are lobbying for laws that recognize the verbal abuse of coworkers regardless of whether they fall under a protected class.
Dr. Namie, a social psychologist, said the Tennessee law doesn't go far enough. The bill his staff drafted for the legislature would have allowed both public and private employers to be held liable in civil lawsuits regarding incidents of alleged workplace bullying if they failed to enforce policies that recognize and protect workers who claim physical or mental harm as a result of bullying.
However, the signed law applies only to public-sector employers, and administrators aren't required to follow guidelines that the law ordered a state commission to draft by March 2015. Instead, they're incentivized to do so in exchange for immunity from potential lawsuits.
Under the new law, individual employees may still be held personally liable for abusive conduct.
Tags: adam rubenfire, Gary Namie, Healthy Workplace Bill, Tennessee, workplace bullying
Posted in Healthy Workplace Bill (U.S. campaign), Print: News, Blogs, Magazines | No Archived Comments | Post A Comment () »
Wednesday, June 18th, 2014
Canadian TV on the CBC show The National investigated workplace bullying by telling the tale of one brave woman's Wal Mart case. Key points made — employers ignore bullying and ignore evidence when presented by bullied targets and choose to not resolve it until pushed by lawsuits and the difficulty of proving intentional infliction of emotional distress. Also noteworthy is that the in-depth story was 9 min. long. (Are you paying attention US TV with your shallow 2 min. segments???)
Tags: intentional infliction of emotional distress, Wal-Mart, workplace bullying
Posted in Broadcasts: Video, TV, radio, webinars, Media About Bullying, Target Tale, Tutorials About Bullying, WBI Education | No Archived Comments | Post A Comment () »
Saturday, June 14th, 2014
Tags: bullying statistics, coworker, Gary Namie, got a minute, Workplace Bullying Institute
Posted in Broadcasts: Video, TV, radio, webinars, Tutorials About Bullying | No Archived Comments | Post A Comment () »
Saturday, June 14th, 2014
Here is some work by a former target that lampoons the idea that "Human Resources" should change to a "Consumable resources" model. It would at least be more honest.
This is a great display of how time and creativity can help you work past a bullying experience.
Tags: consumable resource institute, HR, parody, workplace bullying
Posted in Broadcasts: Video, TV, radio, webinars | No Archived Comments | Post A Comment () »
Tuesday, June 10th, 2014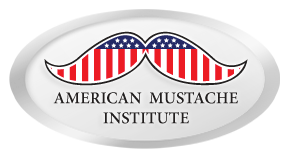 From the American Mustache Institute for all baseball fans and those recognizing the need to protect the rights of, and fighting discrimination against, Mustached Americans by promoting the growth, care, and culture of the lower nose forest.
Chicago White Sox pitcher Chris Sale was recently forced to shave his beard by fledgling field manager Robin Ventura. Seeing this as a stark violation of Mr. Sale's civil liberties, the American Mustache Institute filed legal papers and sent the following correspondence to White Sox general manager Rick Hahn.
Mr. Hahn,
It has recently come to the attention of the American Mustache Institute that the field manager for the Chicago White Sox, Mr. Robin Ventura, is forcibly intimidating pitcher Chris Sale, among other players with decorated histories of striking out, to remove his preferred style of facial hair.
As Mr. Sale recently conveyed to the Chicago Sun-Times, "I got a call from the front office saying my beard was too scruffy and it had to go." You then, in turn, confirmed to the Times that, "the 'clean it up' order came" from manager Mr. Ventura, a clean-shaven mortal.
On one hand, we were bemused to learn there is a male character outside of the Batman series named "Robin." Secondarily, your beard-genocide-focused team policy has driven Mr. Sale to embrace a Mustached American lifestyle, which improves good looks by an estimated 38 percent according to AMI research and has been proven to enhance athletic performance by an estimated 63.7 percent.
However, Mr. Ventura's edict violates Mr. Sale's fundamental workplace rights and has contributed to a hostile work environment therein. The White Sox are not, of course, alone in this endeavor. A 2010 poll conducted for Bellingham, Washington-based Workplace Bullying Institute said that 37 percent of U.S. workers – some 54 million people – believe they have been subjected to a workplace "hostility."
Tags: AMI
Posted in Media About Bullying, Print: News, Blogs, Magazines | No Archived Comments | Post A Comment () »
Saturday, June 7th, 2014
The June 1, 2014 New York Times guest OpEd by Tony Schwarz and Christine Porath explains the results of an Energy Project survey that found workers worldwide get very little from their work other than a paycheck. They are denied fulfillment the way work is currently designed. Are you paying attention HR???
It is also noteworthy that Christine Porath is co-author with Christine Pearson (academic incivility researcher) of The Cost of Bad Behavior, a book very much related to workplace bullying.
---
Why You Hate Work
By Tony Schwarz and Christine Porath
The way we're working isn't working. Even if you're lucky enough to have a job, you're probably not very excited to get to the office in the morning, you don't feel much appreciated while you're there, you find it difficult to get your most important work accomplished, amid all the distractions, and you don't believe that what you're doing makes much of a difference anyway. By the time you get home, you're pretty much running on empty, and yet still answering emails until you fall asleep.
Increasingly, this experience is common not just to middle managers, but also to top executives.
Tags: employee engagement, meaning, purpose, work
Posted in Media About Bullying, Print: News, Blogs, Magazines, Tutorials About Bullying, WBI Education | No Archived Comments | Post A Comment () »