Archive for the 'Media About Bullying' Category
Wednesday, March 29th, 2017
A journalistic trend in recent decades has been the reliance by American progressives on international press outlets to tell the truth about our own country. One such source has been the UK-based international paper, The Guardian. They have a US edition with US based reporters and columnists. But if readers want to see how the US actions are perceived around the world, best to read the world edition. Official government pronouncements have always been designed to portray the US in the most positive angle. However, under Trump, facts are only one optional account of decisions made and actions taken. The Guardian is more important to Americans than ever.
The Guardian's focus this week on Workplace Bullying for an entire week illustrates the paper's boldness. Workplace Bullying, in fact, is a British term coined by the late pioneer Andrea Adams. The national prevalence is 31% (the US prevalence is 27%).
The paper is soliciting stories of workplace bullying from April 3 to April 6. Begin the submittal process with their encrypted online form.
While on-site, consider subscribing to help support the caliber of journalism rarely seen in the US.
Tags: bullied target, Guardian, workplace bullying
Posted in Media About Bullying, Print: News, Blogs, Magazines | No Archived Comments | Post A Comment () »
Wednesday, March 22nd, 2017
A brash owner of a small marketing firm in Manchester, Connecticut is making news by describing his hiring interview strategy. Unapologetic about being comfortable leveling applicants with personal questions not related to performance — thus demonstrating his loathing of "political correctness" — he gives what he calls the "snowflake test."
"A snowflake is somebody who is going to whine and complain and come to the table with nothing but an entitled attitude and an inability to back their perspective," Kyle Reyes, owner of Silent Parner Marketing, told the Fox Business Network. "Snowflake is a mentality."
"Snowflakes" don't get hired. The company says this on its About Us page: "Political correctness be damned. We are who we are and have what we have because of a greater good. We might call that greater good by different names…but faith is an integral part of who we are."
Using Reyes' reasoning, victims of sexual harassment and bullying, who complain, would be "snowflakes." In other words, he won't hire anyone who if abused or harassed would complain.
Gee, with a boss like him, wondering what are the odds that something wrong, unlawful or unethical will happen????
There are surely alternative marketing companies in New England to work for. Good luck.
Tags: bullying, complainers, hiring interview, Kyle Reyes, Silent Partner, snowflakes, whiners
Posted in Broadcasts: Video, TV, radio, webinars, Commentary by G. Namie, Employers Gone Wild: Doing Bad Things, Media About Bullying, The New America | No Archived Comments | Post A Comment () »
Tuesday, May 3rd, 2016
The cover story of Counseling Today magazine is about bullying. A significant portion of that article, written by Laurie Meyers, features an interview with WBI's telephone coach for bullied targets, Jessi Eden Brown. Jessi maintains a private practice in Seattle in addition to continuing to provide coaching for targets who seek her advice after discovering her services posted at this WBI website.
Jessi is the most expert advisor to targeted individuals in the U.S. Her fees are inexpensive and worth every penny. Time precludes offering free advice, so please don't insult her and ask. [Neither can WBI offer free advice by phone as it did for 18 years.] Here is Jessi's information page.
An excerpt from
Fertile Grounds for Bullying
Counseling Today, April 21, 2016
By Laurie Meyers
Bullying isn't confined to childhood or adolescence. Adults can experience bullying too, particularly in the workplace. Bullying in the workplace involves less obvious behavior than does school bullying and can be almost intangible, says Jessi Eden Brown, a licensed professional counselor and licensed mental health counselor with a private practice in Seattle.
"Bullying in the workplace is a form of psychological violence," says Brown, who also coaches targets of workplace bullying through the Workplace Bullying Institute (WBI), an organization that studies and attempts to prevent abusive conduct at work. "Although popular media theatrically portray the workplace bully as a volatile, verbally abusive jerk, in actuality, the behaviors tend to be more subtle, insidious and persistent."
Instead of shoving and name-calling, Brown says, workplace bullying includes behavior such as:
– Stealing credit for others' work
– Assigning undue blame
– Using public and humiliating criticism
– Threatening job loss or punishment
– Denying access to critical resources
– Applying unrealistic workloads or deadlines
– Engaging in destructive rumors and gossip
– Endeavoring to turn others against a person
– Making deliberate attempts to sabotage someone's work or professional reputation
"It's the fact that these behaviors are repeated again and again that makes them so damaging for the target," she explains. "The cumulative effects and prolonged exposure to stress exact a staggering toll on the overall health of the bullied individual."
What's more, those bullied in the workplace often stand alone, Brown notes. "While the motivating factors may be similar between workplace bullying and childhood bullying, the consequences for the bully and the target are unmistakably different," she says. "In childhood bullying, the institution — the school — stands firmly and publicly against the abuse. Teachers, staff, students and administrators are thoroughly trained on how to recognize and address the behavior. Students are given safe avenues for reporting bullying. Identified bullies are confronted by figures of authority and influence — teachers, administrators, groups of peers, parents. When the system works as intended, there are consequences for the bully, as well as resources and support for the target."
(more…)
Tags: abusive conduct, counseling, Gary Namie, helping bullied targets, Jessi Eden Brown, psychotherapy, Ruth Namie, telephone coaching, workplace bullying, Workplace Bullying Institute
Posted in Bullying & Health, Media About Bullying, Print: News, Blogs, Magazines, Products & Services, WBI Education, WBI in the News | 4 Archived Comments | Post A Comment () »
Friday, February 5th, 2016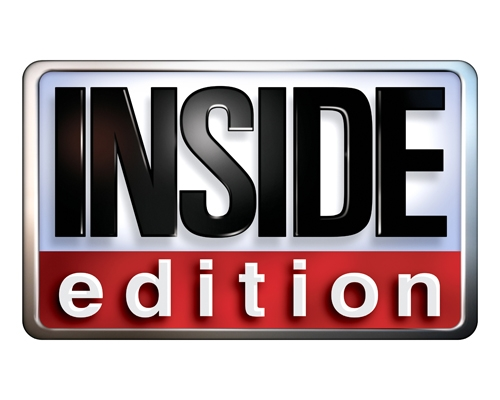 Texas tasered employee story re-visited by TV's Inside Edition.
Former best car salesman at Fincher Motors in Houston, Texas, Bradley Jones, is facing his day in Harris County Court next week. If you have forgotten, or never heard, his story, watch the KHOU-TV segment below.
Briefly, Jones worked for Fincher for nearly 9 years and was top performer during his entire time working there. Shortly after the co-owner and general manager, Sam Harless, acquired a taser, Bradley became the target of surprise assaults — at his desk in a glass-walled cubicle in front of customers and other employees and from behind — by two coworkers while Harless filmed the terrorization. In all, there were nearly two dozen attacks. Jones was involuntarily immobilized, unable to protect himself and often fell to the floor banging his head and limbs.
Let me repeat that. Harless and cohorts treated the weapon — originally created for law enforcement as an alternative to deadly force (shooting someone) that when held too long in contact with a person's body can cause cardiac arrest — as a instrument of humiliation for their own sadistic entertainment.
The TV show Inside Edition recently interviewed Bradley on the eve of his day in court at which it is hoped that Harless takes an oath and has to defend his cruel misconduct. The segment airs on Friday night Feb. 5. As they say, check local listings for air-time.
By the way, it was Bradley, the best salesman at the auto dealership, who was fired after his repeated tasings. Go figure.
Tags: Bradley Jones, Fincher Motors, Inside Edition, tasered on the job, weapons on the job, workplace bullying
Posted in Broadcasts: Video, TV, radio, webinars, Humans abusing adult humans, Media About Bullying, Target Tale, WBI Education | No Archived Comments | Post A Comment () »
Tuesday, December 15th, 2015
Julian Troiano and Tayo Jacob, from Toronto, wrote a lovely song with rich vocal harmonies that evoke a profound spiritual experience. Only veteran bullied targets know the pain they are made to involuntarily bear. It is captured in this song.
This new song, Try, will touch your soul this holiday season.
Leave comments for Julian at the Soundcloud site. Tell your friends.
You can also listen to Try here.
Audio clip: Adobe Flash Player (version 9 or above) is required to play this audio clip. Download the latest version here. You also need to have JavaScript enabled in your browser.
Here's a 2011 performance showing that Julian is the real deal, a certain talent.
Tags: Julian Troiano, pain from bullying, Tayo Jacob, Try, workplace bullying
Posted in Broadcasts: Video, TV, radio, webinars, Media About Bullying | No Archived Comments | Post A Comment () »
Thursday, October 29th, 2015
By Kathleen Stubbs, The (Montgomery County, MD) Sentinel, Oct. 29, 2015
The Montgomery County board of education tentatively approved a new policy prohibiting the bullying of schoolteachers and staff in a meeting Monday October 26 establishing a public comment period to last until
Legal documents show the policy on workplace bullying arrives nearly 2.5 years after three elementary school teachers and one staff member settled a lawsuit against their school principal.
"I think it's just a way to help address the way, how we are creating the best workplace possible for our employees," said Board member Christopher Barclay.
Barclay said the regulations will determine how Montgomery County Public Schools staff will address bullying.
"The policy is going to be the aspiration," he said. "It's going to be the regulation that will matter in terms of what ultimately will be the practice, and we have to see what systems are put in place."
Tags: board of education, bullying of staff, bullying of teachers, Montgomery County, respectful workplace, workplace bullying, workplace bullying policy
Posted in Employers Doing Good, Media About Bullying, Print: News, Blogs, Magazines | No Archived Comments | Post A Comment () »
Tuesday, October 27th, 2015
escort bursa
escort eskisehir
erzurum escort
samsun escort
Tags: Career Source, Christine Garcia, pregnancy, Rick Beasley, woman-on-, workplace bullying
Posted in Bullying & Health, Media About Bullying, Print: News, Blogs, Magazines, WBI Education | No Archived Comments | Post A Comment () »
Friday, October 23rd, 2015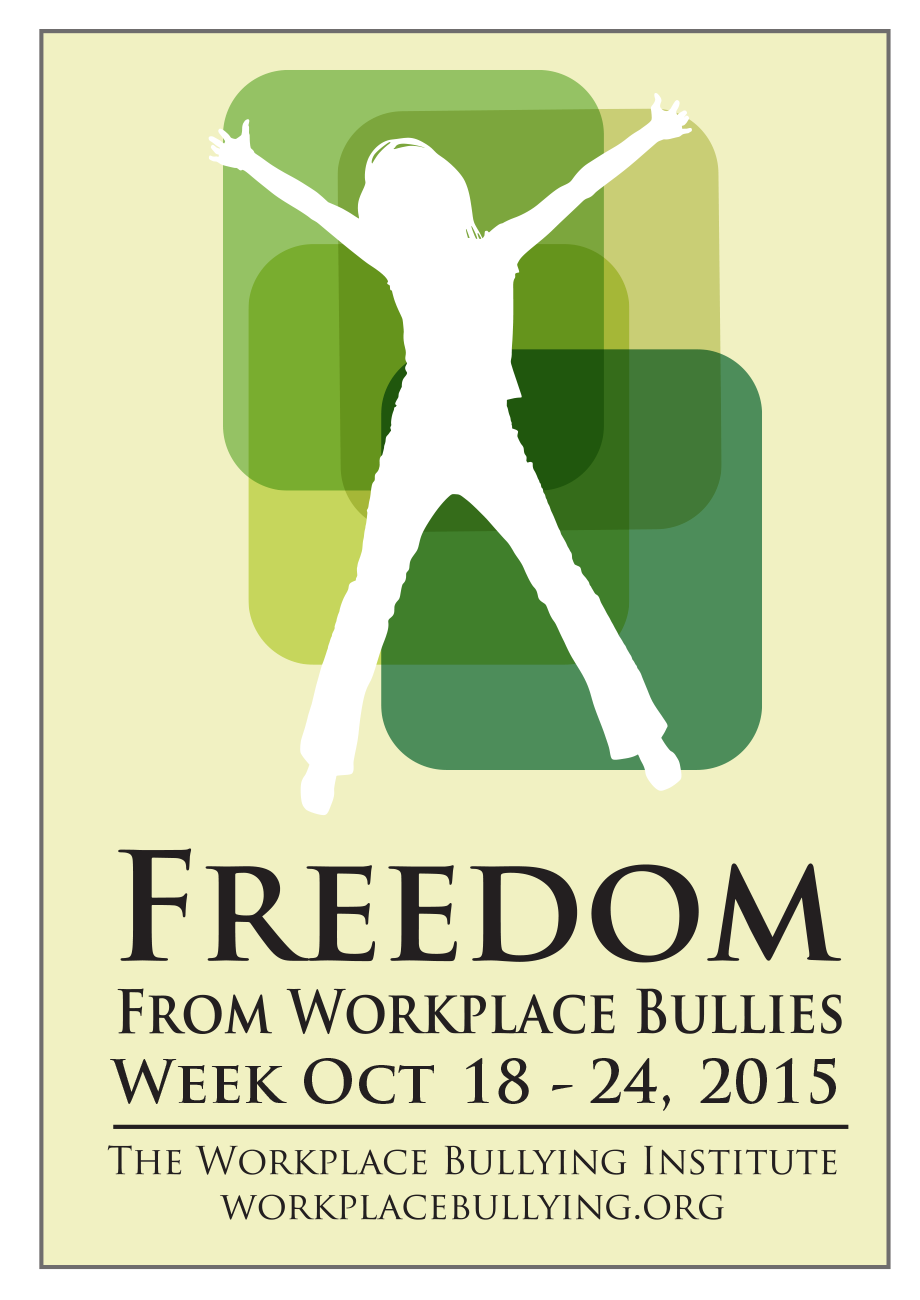 On October 19, 2015, during WBI Freedom from Workplace Bullies Week, Anchorage Mayor Ethan Berkowitz approved a new policy to combat bullying in the workplace. The policy aims to ensure that city employees are respected and treated with dignity while at work.
Berkowitz said that Anchorage does not have a significant bullying problem in work areas, but the issue does come up on rare occasions. He said the idea was first brought to him by city employees to propose a policy prohibiting all verbal abuse, humiliation or threatening behavior in the municipality's workplaces.
The new policy went into effect Oct. 19. It is an expansion of existing anti-discrimination policies that comply with state and federal laws. The policy fails to address thorough procedures to ensure fair and credible resolution of reported incidents. However, it's a start.
WBI congratulates Anchorage for taking this humane step to provide additional protections for City employees.
Tags: abusive conduct, Anchorage, Ethan Berkowitz, Freedom from workplace bullies week, WBI, workplace bullying policy
Posted in Broadcasts: Video, TV, radio, webinars, Employers Doing Good, Good News, Media About Bullying | No Archived Comments | Post A Comment () »
Tuesday, July 28th, 2015
On July 27, WBI Director joined radio talk show host Bill Carroll on KFI-AM, Los Angeles heard throughout Southern California.
Listen
Audio clip: Adobe Flash Player (version 9 or above) is required to play this audio clip. Download the latest version here. You also need to have JavaScript enabled in your browser.
Tags: abusive conduct, Bill Carroll, Calfornia law, Gary Namie, KFI, talk radio, workplace bullying
Posted in Broadcasts: Video, TV, radio, webinars, Media About Bullying, Tutorials About Bullying, WBI Education, WBI in the News | No Archived Comments | Post A Comment () »
Thursday, May 28th, 2015
How to Handle An Office Bully
By Arlene Dawson, Essence Magazine, June 2015
When brainy go-getter Nicole*, 28, accepted a position at a trendy beauty start-up in New York City, she thought it was her dream job. "The company promoted itself as being progressive," says Nicole. But her work situation devolved quickly and became more Mean Girls than The Sisterhood of the Traveling Pants.
Early on, when Nicole wasn't dancing at a company party, a White coworker said to her, "You're Black. We hired you because you could dance." Other colleagues laughed. "I always thought that if this type of thing happened I would come back with a response, but I went to the bathroom and cried," Nicole recalls. "I had never experienced those types of comments—racism—so blatantly in a work setting before."
Nicole reported the incident to her immediate boss and her complaint got laddered up to the CEO. Although her superiors feigned remorse, she says, "That was the beginning of the end for me in the company." The bully got promoted, found out Nicole "told on her" and escalated the bullying. During staff meetings, Nicole says her ideas were met with coldness; the bully rallied other coworkers not to associate with her; and more negative remarks—this time about Nicole's naturally curly hair and clothing—ensued.
Even management turned sour, setting her up for failure by assigning impossible, vague projects. And despite Nicole's management of million-dollar accounts, she recalls work review meetings being filled with nitpicky, unfounded accusations. "They were systematically trying to push me out without actually firing me," says Nicole.
Tags: advice, Arlene Dawson, bully, Essence Magazine, Gary Namie, target, workplace bullying, Workplace Bullying Institute
Posted in Media About Bullying, Print: News, Blogs, Magazines, Tutorials About Bullying, WBI Education, WBI in the News | 2 Archived Comments | Post A Comment () »