Archive for the 'Media About Bullying' Category
Thursday, October 29th, 2015
By Kathleen Stubbs, The (Montgomery County, MD) Sentinel, Oct. 29, 2015
The Montgomery County board of education tentatively approved a new policy prohibiting the bullying of schoolteachers and staff in a meeting Monday October 26 establishing a public comment period to last until
Legal documents show the policy on workplace bullying arrives nearly 2.5 years after three elementary school teachers and one staff member settled a lawsuit against their school principal.
"I think it's just a way to help address the way, how we are creating the best workplace possible for our employees," said Board member Christopher Barclay.
Barclay said the regulations will determine how Montgomery County Public Schools staff will address bullying.
"The policy is going to be the aspiration," he said. "It's going to be the regulation that will matter in terms of what ultimately will be the practice, and we have to see what systems are put in place."
Tags: board of education, bullying of staff, bullying of teachers, Montgomery County, respectful workplace, workplace bullying, workplace bullying policy
Posted in Employers Doing Good, Media About Bullying, Print: News, Blogs, Magazines | No Archived Comments | Post A Comment () »
Tuesday, October 27th, 2015
escort bursa
escort eskisehir
erzurum escort
samsun escort
Tags: Career Source, Christine Garcia, pregnancy, Rick Beasley, woman-on-, workplace bullying
Posted in Bullying & Health, Media About Bullying, Print: News, Blogs, Magazines, WBI Education | No Archived Comments | Post A Comment () »
Friday, October 23rd, 2015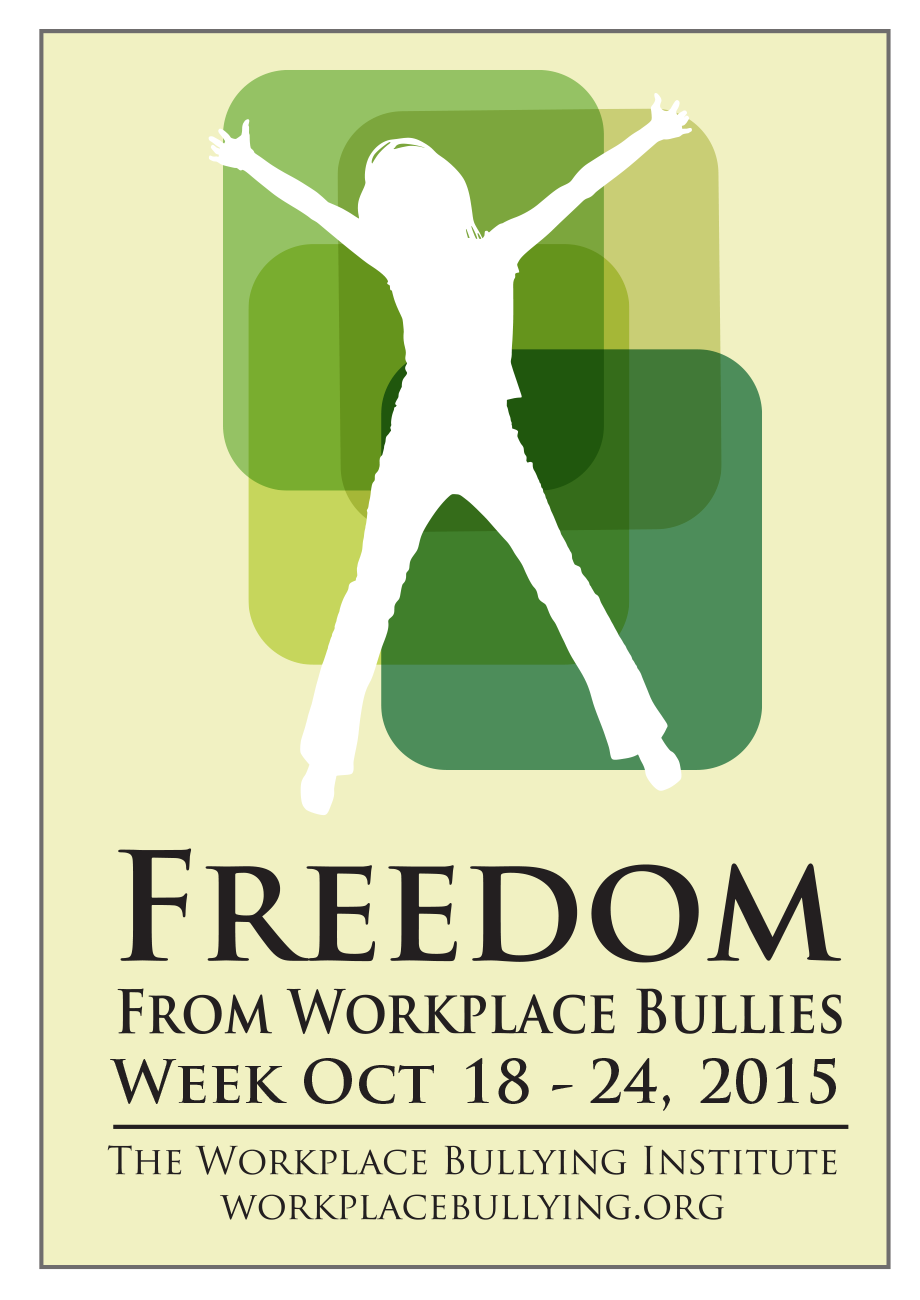 On October 19, 2015, during WBI Freedom from Workplace Bullies Week, Anchorage Mayor Ethan Berkowitz approved a new policy to combat bullying in the workplace. The policy aims to ensure that city employees are respected and treated with dignity while at work.
Berkowitz said that Anchorage does not have a significant bullying problem in work areas, but the issue does come up on rare occasions. He said the idea was first brought to him by city employees to propose a policy prohibiting all verbal abuse, humiliation or threatening behavior in the municipality's workplaces.
The new policy went into effect Oct. 19. It is an expansion of existing anti-discrimination policies that comply with state and federal laws. The policy fails to address thorough procedures to ensure fair and credible resolution of reported incidents. However, it's a start.
WBI congratulates Anchorage for taking this humane step to provide additional protections for City employees.
Tags: abusive conduct, Anchorage, Ethan Berkowitz, Freedom from workplace bullies week, WBI, workplace bullying policy
Posted in Broadcasts: Video, TV, radio, webinars, Employers Doing Good, Good News, Media About Bullying | No Archived Comments | Post A Comment () »
Tuesday, July 28th, 2015
On July 27, WBI Director joined radio talk show host Bill Carroll on KFI-AM, Los Angeles heard throughout Southern California.
Listen
Audio clip: Adobe Flash Player (version 9 or above) is required to play this audio clip. Download the latest version here. You also need to have JavaScript enabled in your browser.
Tags: abusive conduct, Bill Carroll, Calfornia law, Gary Namie, KFI, talk radio, workplace bullying
Posted in Broadcasts: Video, TV, radio, webinars, Media About Bullying, Tutorials About Bullying, WBI Education, WBI in the News | No Archived Comments | Post A Comment () »
Thursday, May 28th, 2015
How to Handle An Office Bully
By Arlene Dawson, Essence Magazine, June 2015
When brainy go-getter Nicole*, 28, accepted a position at a trendy beauty start-up in New York City, she thought it was her dream job. "The company promoted itself as being progressive," says Nicole. But her work situation devolved quickly and became more Mean Girls than The Sisterhood of the Traveling Pants.
Early on, when Nicole wasn't dancing at a company party, a White coworker said to her, "You're Black. We hired you because you could dance." Other colleagues laughed. "I always thought that if this type of thing happened I would come back with a response, but I went to the bathroom and cried," Nicole recalls. "I had never experienced those types of comments—racism—so blatantly in a work setting before."
Nicole reported the incident to her immediate boss and her complaint got laddered up to the CEO. Although her superiors feigned remorse, she says, "That was the beginning of the end for me in the company." The bully got promoted, found out Nicole "told on her" and escalated the bullying. During staff meetings, Nicole says her ideas were met with coldness; the bully rallied other coworkers not to associate with her; and more negative remarks—this time about Nicole's naturally curly hair and clothing—ensued.
Even management turned sour, setting her up for failure by assigning impossible, vague projects. And despite Nicole's management of million-dollar accounts, she recalls work review meetings being filled with nitpicky, unfounded accusations. "They were systematically trying to push me out without actually firing me," says Nicole.
Tags: advice, Arlene Dawson, bully, Essence Magazine, Gary Namie, target, workplace bullying, Workplace Bullying Institute
Posted in Media About Bullying, Print: News, Blogs, Magazines, Tutorials About Bullying, WBI Education, WBI in the News | 2 Archived Comments | Post A Comment () »
Tuesday, March 31st, 2015
This Time, It's Personal
Will legislation to protect employees from workplace bullying stifle demanding managers?
By Steven Yoder, Comstock's, March 31, 2015
Carrie Clark, 63, says bullies aren't confined to playgrounds. Sometimes, they run the whole school. 
In 1995, Clark directed an English as a Second Language program in West Sacramento's Washington Unified School District. An influx of foreign students was forcing her staff to work ever-longer hours. She wrote several reports to the district superintendent documenting the extra load and asking for more help. She got no response, she says. So her teachers union representative suggested she put together a petition signed by program staff.
That got a reaction, but not the one she wanted. The superintendent took Clark off of the school's committee of department chairs and canceled and consolidated classes. Clark says he called her house and left an odd, garbled message, and one day after a meeting, he followed her into an empty hallway. Towering over her, his face a foot from hers, he screamed that he wanted "no more petitions!"
Scared, Clark quit a few weeks later. She developed tremors in her right side, which she still has, started having heart palpitations and couldn't sleep. Today, when she talks about what happened, her speech slows to a crawl and her voice quavers like a warped record. A Sacramento occupational medicine specialist diagnosed her with a post-traumatic stress disorder related to her job. After a 20-year teaching career, she'd never set foot in a classroom again. In 2002, she won a $150,000 workers' compensation claim against the district.
There's evidence that the superintendent targeted others who crossed him. He took a job in a district near Yuba City, and in January 1999 the teachers association president there told The Valley Mirror that the superintendent verbally threatened her and that she'd asked a court for a restraining order. She also told a reporter that she was having panic attacks for the first time in her life. (The superintendent, now retired, keeps an unlisted phone number and didn't respond to a certified letter sent to his address requesting an interview.)
Tags: AB 2053, abusive conduct, Ann Wrixon, bill, Carrie Clark, Gary Namie, Healthy Workplace Bill, HR, Independent Adoption Center, legislation, Michael Kalt, SHRM, workplace bullying
Posted in Healthy Workplace Bill (U.S. campaign), Media About Bullying, Print: News, Blogs, Magazines, Target Tale, WBI in the News, Workplace Bullying Laws | No Archived Comments | Post A Comment () »
Monday, March 9th, 2015
What To Do About Your Jerk of a Boss Before You Get PTSD
Millions of workers are suffering from anxiety, depression and even PTSD because of bully bosses.
By Alyssa Figueroa, AlterNet, March 5, 2015
There's something dangerous happening to millions of Americans nationwide. It is happening in places where many people spend at least 40 hours a week. It is causing severe physical and mental illness. It runs off fear and manipulation. But its victims are not talking it about.
So what is it?
Work abuse.
Look around the average American workplace and it's not too hard to find. Twenty-seven percent of all adult Americans report experiencing work abuse and an additional 21 percent of Americans report witnessing it, meaning some 65 million Americans have been affected.
"Anything that affects 65 million Americans is an epidemic," said Gary Namie, co-founder of the Workplace Bullying Institute. "But it's an un-discussable epidemic because employers don't want this discussed."
Not talking about work abuse has, in turn, normalized the violence, fear and power structure inherent to the phenomenon.
As Namie said, "Work abuse doesn't shock Americans anymore."
Tags: abusive conduct, Carrie Clark, Gary Namie, Healthy Workplace Bill, Ruth Namie, work abuse, workplace bullying, Workplace Bullying Institute
Posted in Media About Bullying, Print: News, Blogs, Magazines, WBI in the News | 1 Archived Comment | Post A Comment () »
Friday, February 20th, 2015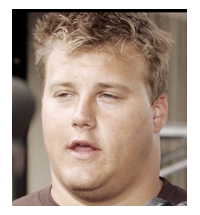 Richie Incognito, the most visible of the three perpetrators in the 2013-14 Miami Dolphins bullying scandal, was the only one to not play in the NFL during the 2014 season. He was probably considered a public relations liability. Even the violent NFL stayed away from the emotionally volatile veteran offensive lineman.
At the end of the season, Rex Ryan was fired as head coach of the NY Jets and hired by the Buffalo Bills. The bombastic boastful Ryan promised that he will "build a bully" that opponents will fear. Though Ryan is famously defense-minded, the Bills just signed the NFL's most visible "bully," Richie Incognito.
Read what Ted Wells, the NFL's investigator in the Dolphins scandal, had to say about Incognito.
Now if Ryan and the Bills want to build a "battering" team, they can always sign former Baltimore Raven Ray Rice. Heard he's still available.
Tags: bully, bully team, NFL, Rex Ryan, Richie Incognito, workplace bullying
Posted in NFL: Jonathan Martin, Print: News, Blogs, Magazines | No Archived Comments | Post A Comment () »
Wednesday, February 18th, 2015
The Washington State Republicans run the state Senate. That means Republicans chair all committees. Committee chairs have great control over which bills get a public hearing. But typically during those hearings, chairpersons grant each committee member opportunities to pose questions and to comment on bills before the committee.
State Sen. Pam Roach, chair of the Governmental Operations and Security Committee made a snide comment to a group that was testifying before her committee in early February. She asked if they knew where their campaign support money went and commented, "Because you know what? I won."
That exchange drew a scolding letter from the Democratic Lt. Gov. Brad Owen. Read the letter dated Feb. 13, 2015.
This wasn't Pam Roach's first encounter as a bully/perpetrator. The Owen letter lists 16 years of prior incidents starting in 1999 and including a Dec. 2012 finding that she had violated the Senate's "respectful workplace policy." All bullies are repeat offenders as is Roach. Her own party caucus, fellow Republicans, found fault with her "abusive conduct."
Roach now must be accompanied by a fellow Republican during all future meetings with committee staff, the non-elected professionals who serve the committee, many of whom are attorneys.
The Lt. Gov. ends with a veiled threat. "Your abusive behavior must stop. Further violations will not be tolerated." Yeah, sure. The policy that she willfully violated for years is evidently toothless because it has no enforcement provisions.
Read the letter to see the entire list describing how offensive and abusive Pam Roach has been.
Of course, Roach's reply to AP reporter Rachel La Corte is that she is a "tough chair." And that she herself is the actual victim, "I've been the most unfairly treated senator in state history." Of course you are. All bullies are misunderstood victims.
She will not change until made to change. Stay tuned.
Tags: abusive conduct, Brad Owen, Pam Roach, respectful workplace policy, Washington State Senate, workplace bullying
Posted in Media About Bullying, Print: News, Blogs, Magazines | 1 Archived Comment | Post A Comment () »
Thursday, January 29th, 2015
On Jan. 29, 2015, WBI Associate and Business Development Mgr. Frank Mulcahy previewed his upcoming presentation at the Lubbock, TX Chamber of Commerce meeting. Jim Douglass and Curtis Parrish, hosts of the show West Texas Today on AM 950/FM 100.7 (KJTV) get a primer on workplace bullying.
Click on the audio player below to listen.
Audio clip: Adobe Flash Player (version 9 or above) is required to play this audio clip. Download the latest version here. You also need to have JavaScript enabled in your browser.
Professionals are invited to acquire the expertise Frank demonstrates. Attend the WBI Workplace Bullying University.
Tags: audio, Frank Mulcahy, KJTV, Workplace Bullying University
Posted in Broadcasts: Video, TV, radio, webinars, Media About Bullying, WBI in the News | No Archived Comments | Post A Comment () »