Archive for the 'Print: News, Blogs, Magazines' Category
Thursday, July 10th, 2014
Upon return from a short break, we found a jaw-dropping headline that cannot be believed.
96% of Workers are Bullied at Work!
The non-discerning press copied the press release from a consulting firm named Vital Smarts who have never been players in the workplace bullying arena. [See the US Academy roster to see who is doing credible and important work in America.]
Why do we at WBI say this company's finding is not believable? Because they do not provide a definition nor describe their research methodology. We at WBI get a 97% bullied rate when we ask those who complete our online surveys. Of course we do. Who comes to this website seeking solutions to their personal problem and may also complete a survey? Bullied targets and witnesses. Our respondents are a "self-selected," non-random sample. Our research reports clearly state when studies rely on bullied targets' opinions only.
Posted in Media About Bullying, Print: News, Blogs, Magazines, Tutorials About Bullying, WBI Education, WBI Surveys & Studies | No Archived Comments | Post A Comment () »
Wednesday, July 9th, 2014
British physicians-in-training endure a high level of abuse and bullying.
The General Medical Council (GMC) is the UK agency that license, registers and regulates physicians in the name of serving public safety. The British Medical Association (BMA) is the trade association with physicians as members.
A December 2013 GMC survey of bullying was completed by 54,000 physicians. Overall, 13% claimed to have been victims of bullying; 20% are witnesses to the bullying of others [Note the 2014 U.S. witnessing rate was 21%]. Nearly half of those who reported being bullied were in training. 27% were undermined by a senior physician in a consulting or training role.
Also according to the 2013 study, patient safety was affected by the bullying. Only 5.2% raised concerns about patient safety during their training. By the time the physician is in practice, post-training, the rate drops to 0.4%. It seems the only time doctors connect bullying and abuse to negatively impacting patient safety is when they are just beginning their careers with fresh eyes. Once in place as a professional, the link is ignored.
Both BMA and GMC spokespersons agreed that listening to young doctors working on the front lines is important. In the early stages of their careers, they are most likely to be most sensitive to the safety of patients.
In the U.S. in 2009, JCAHO, the hospital accreditation trade group connected the dots between lateral violence and bullying with threats to patient safety. It issued its "Culture of Safety" standards to be met by all hospitals. But hospitals added very little new to existing policies that have never adequately discouraged bullying and psychological violence in the health care setting.
Back to Britain. In a much smaller survey (of 75 doctors) conducted by the BMA, doctors turned on the patients and complained about them as perpetrators. Over half reported being bullied by a patient at work (though no exact figure could be found, none was provided). Most surveyed physicians said they reported bullying incidents of a doctor by a patient. And the vast majority of doctors said more must be done.
If only they could practice medicine without those bothersome patients! Let me suggest that in the sample of 75 docs were many of the senior docs who had tormented or undermined junior trainees in 2013 and were shown to not care any longer about patient safety in their established practices.
Finally, as the author of so many studies that can be found at this website, I deplore the publication of pie chart results without providing accompanying numbers.
Posted in Media About Bullying, Print: News, Blogs, Magazines | No Archived Comments | Post A Comment () »
Friday, June 20th, 2014
By Adam Rubenfire – The Wall Street Journal – June 20, 2014
Last month, after a decade of stalled progress in 26 states, advocates of workplace bullying legislation scored their first victory. But they're not entirely pleased.
Tennessee approved the Healthy Workplace Act on May 22, a law designed to curb verbal abuse at work by making public-sector employers immune to bullying-related lawsuits if they adopt a policy that complies with the law.
Though federal laws outlaw workplace discrimination based on race, color, religion, sex and other protected statuses, advocates like Gary Namie, director of the Workplace Bullying Institute, are lobbying for laws that recognize the verbal abuse of coworkers regardless of whether they fall under a protected class.
Dr. Namie, a social psychologist, said the Tennessee law doesn't go far enough. The bill his staff drafted for the legislature would have allowed both public and private employers to be held liable in civil lawsuits regarding incidents of alleged workplace bullying if they failed to enforce policies that recognize and protect workers who claim physical or mental harm as a result of bullying.
However, the signed law applies only to public-sector employers, and administrators aren't required to follow guidelines that the law ordered a state commission to draft by March 2015. Instead, they're incentivized to do so in exchange for immunity from potential lawsuits.
Under the new law, individual employees may still be held personally liable for abusive conduct.
Tags: adam rubenfire, Gary Namie, Healthy Workplace Bill, Tennessee, workplace bullying
Posted in Healthy Workplace Bill (U.S. campaign), Print: News, Blogs, Magazines | No Archived Comments | Post A Comment () »
Tuesday, June 10th, 2014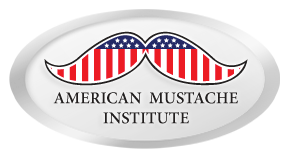 From the American Mustache Institute for all baseball fans and those recognizing the need to protect the rights of, and fighting discrimination against, Mustached Americans by promoting the growth, care, and culture of the lower nose forest.
Chicago White Sox pitcher Chris Sale was recently forced to shave his beard by fledgling field manager Robin Ventura. Seeing this as a stark violation of Mr. Sale's civil liberties, the American Mustache Institute filed legal papers and sent the following correspondence to White Sox general manager Rick Hahn.
Mr. Hahn,
It has recently come to the attention of the American Mustache Institute that the field manager for the Chicago White Sox, Mr. Robin Ventura, is forcibly intimidating pitcher Chris Sale, among other players with decorated histories of striking out, to remove his preferred style of facial hair.
As Mr. Sale recently conveyed to the Chicago Sun-Times, "I got a call from the front office saying my beard was too scruffy and it had to go." You then, in turn, confirmed to the Times that, "the 'clean it up' order came" from manager Mr. Ventura, a clean-shaven mortal.
On one hand, we were bemused to learn there is a male character outside of the Batman series named "Robin." Secondarily, your beard-genocide-focused team policy has driven Mr. Sale to embrace a Mustached American lifestyle, which improves good looks by an estimated 38 percent according to AMI research and has been proven to enhance athletic performance by an estimated 63.7 percent.
However, Mr. Ventura's edict violates Mr. Sale's fundamental workplace rights and has contributed to a hostile work environment therein. The White Sox are not, of course, alone in this endeavor. A 2010 poll conducted for Bellingham, Washington-based Workplace Bullying Institute said that 37 percent of U.S. workers – some 54 million people – believe they have been subjected to a workplace "hostility."
Tags: AMI
Posted in Media About Bullying, Print: News, Blogs, Magazines | No Archived Comments | Post A Comment () »
Saturday, June 7th, 2014
The June 1, 2014 New York Times guest OpEd by Tony Schwarz and Christine Porath explains the results of an Energy Project survey that found workers worldwide get very little from their work other than a paycheck. They are denied fulfillment the way work is currently designed. Are you paying attention HR???
It is also noteworthy that Christine Porath is co-author with Christine Pearson (academic incivility researcher) of The Cost of Bad Behavior, a book very much related to workplace bullying.
---
Why You Hate Work
By Tony Schwarz and Christine Porath
The way we're working isn't working. Even if you're lucky enough to have a job, you're probably not very excited to get to the office in the morning, you don't feel much appreciated while you're there, you find it difficult to get your most important work accomplished, amid all the distractions, and you don't believe that what you're doing makes much of a difference anyway. By the time you get home, you're pretty much running on empty, and yet still answering emails until you fall asleep.
Increasingly, this experience is common not just to middle managers, but also to top executives.
Tags: employee engagement, meaning, purpose, work
Posted in Media About Bullying, Print: News, Blogs, Magazines, Tutorials About Bullying, WBI Education | No Archived Comments | Post A Comment () »
Friday, June 6th, 2014
If you are new to being bullied at work, you necessarily are consumed by righting the wrong and healing from the self-blame and shame that accompanies it. If you are reading this, you have discovered the WBI website that confirms you did nothing wrong, nor did you deserve the denigration, humiliation or ostracism.
You might have missed the fact that since 2001 we have spearheaded the effort in states to pass a law that would have given you a chance to threaten your employer with a lawsuit. Without the threat of a law, US employers are letting the perpetrators run with impunity. And that doesn't even count bullying done on behalf of executives and senior managers.
The name of our legislation is the Healthy Workplace Bill. Volunteer Coordinators in 36 states have managed to get the bill introduced in 26 states and in 2 territories — the U.S. Virgin Islands and Puerto Rico. The process is just beginning in the USVI, but progress is significant in PR.
Senator Rosanna Lopez Leon was the prime sponsor of S 501. The bill passed all committees, and both Camara (House) and Senado (Senate) floor votes. Reconciliation of the different versions was completed on June 3.
The bill addresses "acoso laboral" the special cases of harassment we define as workplace bullying and mobbing. The bill speaks about "the dignity of every human being, particularly in the area of employment."
The bill awaits Gov. Padilla's signature. Call his office to implore him to make the bill law.
Tags: Alejandro Padilla, Healthy Workplace Bill, law, legislation, mediation, Puerto Rico, Rosanna Lopez Leon, workplace bullying
Posted in Healthy Workplace Bill (U.S. campaign), Media About Bullying, Print: News, Blogs, Magazines, WBI in the News, Workplace Bullying Laws | No Archived Comments | Post A Comment () »
Friday, May 30th, 2014
Many bullied targets experience trauma-like symptoms but don't always have diagnosed PTSD. They suffer intrusive thoughts, hypervigilance, avoidance and dissociation. Successful recovery using current treatment techniques is rare. Targets are in search of alternatives. A report in the May 22, 2014 New York Times Magazine by Jeneen Interlandi describes one such alternative.
Bessel van der Kolk, M.D. uses an untested technique to deal with complex trauma and PTSD victims that he calls a "structure," also called psychomotor therapy, developed by a dancer.
(the victim) would recreate the trauma that haunted him most by calling on people in the room to play certain roles. He would confront those people — with his anger, sorrow, remorse and confusion — and they would respond in character, apologizing, forgiving or validating his feelings as needed. By projecting his "inner world" into three-dimensional space, (the victim) would be able to rewrite his troubled history more thoroughly than other forms of role-play therapy might allow. If the experiment succeeded, the bad memories would be supplemented with an alternative narrative — one that provided feelings of acceptance or forgiveness or love.
Van der Volk, a trained psychiatrist, runs the Trauma Center at Justice Resource Institute in Brookline, Mass.
Van der Volk claims the two most common methods of dealing with trauma — exposure therapy and CBT. Exposure relies on repeated confronting the painful memories until they lose their power. It's called desensitization. CBT is cognitive behavioral therapy, talk therapy used by most psychotherapists. van der Volk contends that trauma resets the primitive (sub-cortical deeper than cognitive awareness) regions of the brain to "interpret the world as a dangerous place." Therefore, he argues, cognition cannot affect it.
He believes that traumatic experiences are stored in the body. His new book is The Body Keeps the Score: Brain, Mind, and Body in the Healing of Trauma (released Sept. 2014).
He believes people's bodies failed them — legs had not run quickly enough, arms had not pushed powerfully enough, voices had not screamed loudly enough — to avoid disaster.
"The single most important issue for traumatized people is to find a sense of safety in their own bodies"
The key is to reconnect the mind to the body's sensations. To cope, trauma victims engage is self-numbing to avoid the physical discomfort that comes from reliving painful experiences. Over time, victims get stuck in the past and cannot live in the present. Van der Volk credits yoga, tapping (emotional freedom technique), EMDR, or massage.
He believes labeling all trauma as PTSD is a mistake. PTSD is still defined as acute incidents triggered by a single event. He points out that much trauma is from chronic exposure to abuse and neglect. He wants to distinguish that form from PTSD and call it "developmental trauma disorder." The DSM does not yet recognize this alternative view.
Several psychotherapists reject learning new things. That's why we produced Workplace Bullying for Mental Health Professionals. For therapists who do want to learn more about the techniques van der Volk and his associates practice, there is training available.
###
The following is remarkable comment that I post here for all to read:
I faced this type of trauma months after the daily 1.5 years of mobbing ended. It lasted for years as the more covert mobbing ensued until I quit (terrorized out) 3 years later. I thought I would never heal from the intense anger, upset, hurt, recurrent thoughts/replays and hypervigilence… my brain felt dehydrated and I had difficulty with short-term memory loss. It was when I took a trip to Thailand 5 months after I quit that I was given a farewell hug from a tour guide (after I paid the day before). He was a monk through high school, and the message he imparted to me was of absolute love and acceptance. It shocked me to my core, and brought me back instantly to a sense of healing and happiness. I credit him with saving my psychological life, if not my physical one. I went back immediately to Thailand to volunteer teach among the monks for 3 months, and have taken up massage training to help others with stress/PTSD. I know the depths of trauma this type of abuse creates. No one should have to suffer it, and more need to understand it.
Tags: bullied targets, healing from trauma, psychomotor therapy, PTSD, therapy, trauma, treatment, van der Volk
Posted in Media About Bullying, Print: News, Blogs, Magazines, Tutorials About Bullying, WBI Education | 2 Archived Comments | Post A Comment () »
Thursday, May 22nd, 2014
Is Bullying Rife in Tech? by Kathryn Cave, IDG Connect, (UK) May 21 2014
"It was quite insidious," says Alex [false name]. "The odd comment here or there. And he'd work his way through the team. Then he started on me and I stood up to him… and it got really ugly. Really ugly – to the point where I went and got a lawyer."
"I am a really strong person," continues Alex. "Anyone that knows me is just shocked by what went on. But he undermined me so much, it was this whole campaign. It got to the point where you think: am I imagining this is happening? It was very manipulative and subtle: complete psychological and mental bullying. It was awful. And it wasn't [just] a mental health issue. It was a physical thing. One day I literally started hemorrhaging blood…"
It is at this point that the naysayers will often step in. If it is female being described she would be casually dismissed as "emotional" and most likely "always running to HR". If it is a male, this it would be the moment to give a kind of appalled snort: clearly he should "man up" and learn to deal with "tough management".
Yet throughout our conversation, it is plain to see that Alex is extremely bright and analytical; not overtly weak or emotional. This is a firm, likeable and very self-possessed person. And still, although this happened five years ago, Alex is only starting to get over the experience now.
22% of IT Professionals Have Taken Time Off For Stress
The latest research from the Workplace Bullying Institute (WBI), released in Feb 2014 [PDF] shows 27% of adult Americans have directly experienced "repeated abusive conduct that is threatening, intimidating, humiliating, work sabotage or work abuse." And Dr. Namie, Director of WBI and widely regarded as North America's foremost authority on workplace bullying, stresses this figure would have been far higher, if he had been less stringent with the definition.
Tags: Gary Namie, Ignite union, Pam Farmer, stress, tech workers, Tim Field, WBI 2014 U.S. Workplace Bullying Survey, workplace bullying, Workplace Bullying Institute
Posted in Media About Bullying, Print: News, Blogs, Magazines, Tutorials About Bullying, WBI Education, WBI in the News, WBI Surveys & Studies | 3 Archived Comments | Post A Comment () »
Wednesday, May 21st, 2014
Recently El Dorado County (CA) Employees have begun to speak up about a culture of bullying. The most impressive example comes from Mike Applegarth, who does a great job making the business case and calling for workers to be protected.
The Board of Supervisors seem prepared to act and have an obvious respect for Mr. Applegarth. It becomes more difficult since the main perpetrator, Auditor Controller Joe Harn, is an elected official, making him seemingly immune from normal employee evaluation or punishment. The possibiity of public censure was raised by the board, as well as a county legal expert.
One thing is clear, employees in El Dorado County have been suffering for too long and things need to change.
Tags: applegarth, california, el dorado county, workplace bullying
Posted in Media About Bullying, Print: News, Blogs, Magazines | No Archived Comments | Post A Comment () »
Wednesday, May 14th, 2014
Chico State and the rest of the California State Universities struggle with institutional bullying, causing health issues and fear among employees.
By Yessenia Funes, The Orion, Chico State (CA) University, April 24, 2014
A Chico State employee spends nights awake in bed.
The next day at work, the employee is welcomed by threats from a supervisor and singled out — micromanaged and stripped of the ability to make work-related decisions. Disturbing comments are made behind closed doors. Performance evaluations are held when no one else is in the office.
"I'm actually ill from all this. I can't sleep at night. I cry as soon as I leave work. I'm paranoid that my supervisor will come into my office and fire me," wrote the employee in a set of anonymous comments prepared by a labor union representative for Chico State.
Bullied high school students often make the news, but what about university employees?
Tom Dimitre, Chico State's labor representative for the California State University Employees Union, spends 30-40 percent of his time handling union members' bullying complaints, he said.
He works with employees in the Student Health Center and Facilities Management and Services, which Dimitre said generate the most bullying complaints. Clerical personnel are also common, he said.
These employees aren't the only ones who face bullies, said Vincent Ornelas, Chico State's former president for California Faculty Association's Chico State chapter.
Ornelas constantly heard bullying complaints during his two-year term leading the union chapter, which handles lecturers, coaches, librarians and counselors, he said.
Combined, the two unions include 95 percent of campus employees, and both Ornelas and Dimitre agree — bullying is an issue at Chico State.
(more…)
Tags: bullying in universities, chico state, CSUEU, john orr, tom dimitre, Vincent Ornelas, workplace bullying, yessenia funes
Posted in Media About Bullying, Print: News, Blogs, Magazines, Unions | No Archived Comments | Post A Comment () »