Archive for the 'Social/Mgmt/Epid Sciences' Category
Tuesday, July 15th, 2014
WBI friend Lewis Maltby wrote convincingly in his book, Can They Do That?, that American workers have very few rights. Without a union bargained contract, all rights are owned by management unless state or federal laws provide specific protections. Among the industrialized nations (members of the OECD), US workers have the fewest rights.
Robert Fuller, another WBI friend, speaks and writes eloquently about somebodies and nobodys, the hierarchy in our lives. For him, the issue is rankism. It makes good sense in our nation of ever-expanding income inequality.
From the work of stress guru, Robert Sapolsky, Stanford University professor and researcher, we learn that simply organizing social groups in hiearchical ways with rank playing a role in how all resources are unevenly divided is stressful. Those dominated by others are doomed to lives of ongoing stress. Social subordination generates distress, that in turn, triggers major life-threatening diseases through disruption of the adrenocortical, cardiovascular, reproductive, immunological, and neurobiological systems (Sapolsky, 2005).
Workers bullied by higher ranking bosses (56% of all targets) will find it nearly impossible to avoid contact. That toxic contact is the exposure to stress that causes health harm.
I say all this to put into context the June 30, 2014 decisions by the U.S. Supreme Court (SCOTUS). By majority votes of the conservative-dominated court, the rights of company owners were expanded. The (chief justice) Roberts Court has never ruled against corporate interests.
The two cases decided upon were Sylvia Burwell, Secretary of HHS v. Hobby Lobby Stores, Inc. (13-354) and Conestoga Wood Specialties Corporation v. Sylvia Burwell, Secretary of HHS (13-356) — jointly dubbed the Hobby Lobby decision.
Tags: California Healthy Workplace Advocates, distress, Hobby Lobby, Lewis Maltby, Robert Fuller, Robert Sapolsky, SCOTUS, stress, US Supreme Court
Posted in Bullying-Related Research, Rulings by Courts, Social/Mgmt/Epid Sciences | No Archived Comments | Post A Comment () »
Tuesday, June 10th, 2014
We regularly conduct research, and describe the research of others, here at WBI. Now we ask site visitors who are educators who have been bullied to volunteer to help a woman complete her doctoral dissertation study. She wants to interview bullied educators, defined below. Her e-mail contact appears below. Thanks for helping.
Call for Research Interview Participants
If you are an educator (e.g. teacher, special education teacher, school counselor, school psychologist, school speech/language pathologist) and have ever been bullied by an adult supervisor at your school-based job, you are needed to participate in a private and confidential research study. Your anonymity will be protected.
Please contact D.A. Sorrell at
thebullydiscussion@gmail.com
for more details.
Tags: bullied educators, volunteer
Posted in Bullying-Related Research, Social/Mgmt/Epid Sciences | No Archived Comments | Post A Comment () »
Monday, June 2nd, 2014
New longitudinal study documents long-term mental health consequences
Einarsen, S. & Nielsen, M.B. (2014) Workplace bullying as an antecedent of mental health problems: A five-year prospective and representative study. International Archives of Occupational & Environmental Health, May 20, 2014. DOI 10.1007/s00420-014-0944-7
Professor Stale Einarsen, colleagues and students conduct cutting-edge research into workplace bullying at the University of Bergen, Norway. This new study employees a longitudinal design. That is, it follows a group of people over 5 years, longer than the typical 12-24 months follow-up in other longitudinal works. Over time, the researcher has the chance to see an escalation of the bullying and the relative permanence of its effects on bullied individuals.
Tags: anxiety, Bergen Bullying Research Group, depression, longitudinal study, mental health, NAQ, Norwegians, psychological distress, Stale Einarsen, victimization, workplace bullying
Posted in Bullying-Related Research, Social/Mgmt/Epid Sciences, Tutorials About Bullying, WBI Education | 1 Archived Comment | Post A Comment () »
Wednesday, April 23rd, 2014
We at WBI, as co-facilitators of the U.S. Academy on Workplace Bullying, Mobbing and Abuse, value the contributions scientists make to the workplace bullying movement. The facts from the hundreds of studies produced by Academy scholars and researchers inform our teachings. Our own WBI studies often surprise us, but we accept them and abandon long-held, but wrong, assumptions about some aspect of the phenomenon.
One doesn't have to be a former university professor like me to appreciate fact-based science. Lovers of technological advances and gadgets should be fond of science. But in the evolving America of the past 30 years, a new group of empiricists has arisen and gained credibility. They are people who feel that if they personally don't touch, smell, feel, hear or in any way directly experience something, it doesn't exist.
I call them Narcissistic Empiricists to acknowledge the simultaneous rise of narcissism. They are the anti-science freaks. Once it was ludicrous to mock science (the Inquisition being an exception) lest the person look stupid. Stupid entitles people to substitute facts with opinions and to forever confuse the two. Unfortunately, media coverage of denialists that fails to counter their stated opinions with facts that lazy reporters don't choose to discover makes stupid almost cool, certainly uncritically acceptable. Science trumps opinions. But in the split-screen, simplistic two-sided media world we inhabit, opinions are granted equivalence, a false parity, with science. With constant exposure to this muddled and incorrect worldview, uncritical viewers who let the media decide reality for them.
Tags: American society, climate change denial, science denial, workplace bullying
Posted in Bullying-Related Research, Fairness & Social Justice Denied, Social/Mgmt/Epid Sciences | No Archived Comments | Post A Comment () »
Tuesday, April 8th, 2014

U.S. NATIONAL PREVALENCE in 2014
Workplace bullying is repeated mistreatment and a form of "abusive conduct." For the first time, we used the definition of workplace bullying that matches perfectly the definition codified in the Healthy Workplace Bill.
Thus, we asked Americans to consider only the most serious forms of bullying. Eye rolling may be part of bullying, but it alone is not sufficient. Nonverbal cues coupled with verbal abuse and the tactics of exclusion are delivered by perpetrators repeatedly in order to intentionally harm targeted individuals. The closest analogy to workplace bullying is domestic violence. Bullying is a non-physical form of workplace violence.
Tags: American workers affected, bullying statistics, Daniel Christensen, David Phillips, Gary Namie, national prevalence, WBI 2014 U.S. Workplace Bullying Survey, Workplace Bullying Institute, workplace bullying research
Posted in Bullying-Related Research, Social/Mgmt/Epid Sciences, WBI Education, WBI Surveys & Studies | No Archived Comments | Post A Comment () »
Tuesday, April 1st, 2014
The Workplace Bullying Institute and the New Workplace Institute are happy to announce the launch of a joint initiative, the U.S. Academy on Workplace Bullying, Mobbing, and Abuse, which will support and promote the multi-disciplinary work of leading and emerging educators, researchers, practitioners, writers, and advocates who are dedicated to understanding, preventing, stopping, and responding to workplace bullying and related forms of interpersonal mistreatment.
"For over a year, we've been contemplating how to bring together an American network of leading and emerging experts on workplace bullying and related topics. The Academy is our conduit for doing so. We look forward to highlighting the good works of these incredible people," says David Yamada, Suffolk University law professor and New Workplace Institute director.
The Academy has over 50 Fellows including leading psychological researchers, physicians, attorneys, occupational health experts, professors of management, nursing, and communications, counselors, union trainers, military leaders, advocates, and consultants. The complete list of Fellows can be seen at workplacebullyingacademy.com.
"When we started WBI there was one trade unionist and a couple of academic researchers with the courage to focus on workplace bullying. Since then the field exploded exponentially," says Gary Namie, PhD, Co-founder of the Workplace Bullying Institute, established in 1997. "We recognize the universality of these destructive behaviors, and this network focuses on the unique challenges posed by American employee relations, mental health, and legal systems."
Tags: abuse, bullying research, David Yamada, Gary Namie, Mobbing, new workplace institute, U.S. academy, workplace bullying, Workplace Bullying Institute
Posted in Bullying-Related Research, Good News, Healthy Workplace Bill (U.S. campaign), Hear Ye! Hear Ye! 2, Products & Services, Social/Mgmt/Epid Sciences, Tutorials About Bullying, Unions, WBI Education | 1 Archived Comment | Post A Comment () »
Monday, March 17th, 2014
The Science of "Paying It Forward"
By Milena Tsvetkova and Michael Macy, New York Times, March 14, 2014
Authors of the study: The Social Contagion of Generosity, Cornell University
One morning in December of 2012, at the drive-through window of a Tim Hortons coffee shop in Winnipeg, Manitoba, a customer paid for her order and then picked up the tab for the stranger in the car behind her in line. Then that customer paid the bill for the following customer in line — and so on, for the next 226 customers, in a three-hour sequence of spontaneous generosity.
It turns out that such "pay it forward" chains are not unheard-of at Tim Hortons (though they are usually much shorter), and news outlets have reported the emergence of many such chains in a variety of restaurant drive-throughs and tollbooths throughout North America. Last year, a Chick-fil-A in Houston experienced a 67-car chain. A few months later, a Heav'nly Donuts in Amesbury, Mass., had a run of 55 cars.
Why do these things happen? One possibility is that generosity among strangers can be socially contagious. According to this theory, if you receive or observe an act of help, you become more likely to help others, even if your own action won't be directly reciprocated or rewarded. Rather than repay someone for helping, you "pay it forward" — a phrase popularized by Catherine Ryan Hyde's 1999 novel of that title (later turned into a movie of the same name).
Tags: altruism, bystander effect, generosity, paying it forward, social contagion
Posted in Bullying-Related Research, Good News, Social/Mgmt/Epid Sciences | No Archived Comments | Post A Comment () »
Tuesday, February 25th, 2014
2014 WBI U.S. Workplace Bullying Survey
February 2014
National Prevalence & Awareness
Gender of Perpetrators & Targets
Perpetrator Rank
Race & Ideology
Employer Reactions
Coworker Actions
Stopping the Bullying
Support for a Law
Causal Factors
About Bullied Targets
Methodology

Funding by 93 Indiegogo Contributors and major support from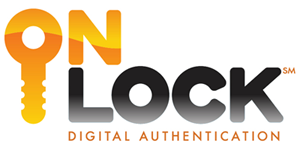 Gary Namie, PhD, Research Director
Assistance from Daniel Christensen & David Phillips
© 2014, Workplace Bullying Institute, All rights reserved.
360.656.6630
Key Findings
- 27% of adult Americans have directly experienced "repeated abusive conduct that is threatening, intimidating, humiliating, work sabotage or work abuse."
- Counting witnesses, 48% have been affected
- 72% of Americans are now aware of workplace bullying
- 93% of Americans want a law to protect them from abuse in addition to anti-discrimination laws
- Employers are lagging far behind and doing relatively nothing voluntarily to stop abusers on the payroll
- Women bullies still target women at a disproportional rate (68%)
- Women are still the majority of targets (60%)
Tags: 2014 U.S. Workplace Bullying Survey, Daniel Christensen, David Phillips, Gary Namie, research, surveys, Workplace Bullying Institute
Posted in Bullying-Related Research, Social/Mgmt/Epid Sciences, WBI Education, WBI Surveys & Studies | 3 Archived Comments | Post A Comment () »
Friday, December 6th, 2013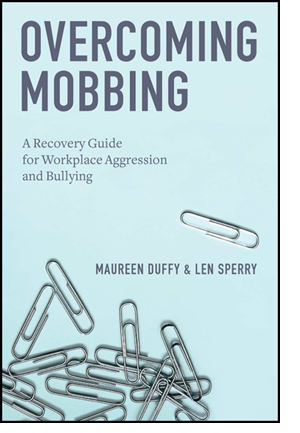 Overcoming Mobbing
A Recovery Guide for
Workplace Aggression
and Bullying
By Maureen Duffy & Len Sperry
A powerful, practical book that accurately reflects the entire bullying experience. These two clinicians, Duffy a clinical psychologist and Sperry a psychiatrist, demonstrate a deep understanding of bullied individuals and what it takes to heal them so life can be lived after bullying.The subtitle says it all — Recovery.
From the Foreword
Practical is the adjective to best describe this book. Though it is rich in citations and relies on science, applicability to real lives, real families and real organizations jumps off the pages. It tackles an admittedly complex subject with an accessible writing style that showcases illustrations and summary lists and tables. Points are driven home artfully with compassion for victims present throughout …
The blunt and truthful authors then describe how organizations create "shadow files" and do whatever it takes for administrators hide behind the myth that it is a "good and fair place to work." Hypocritically, those employers discard good employees as though they are dispensable resources using the tactics of mobbing fueled by the hurtful power of social exclusion, ostracism …
The authors do not leave the reader submerged in the dark side of the world of work. Ultimately, the book is about hope and inspiration. So, the seventh chapter signals the shift toward a discussion of recovery from mobbing. The valuable advice flows steadily and includes gems such as "don't make fighting the organization that mobbed you your next career." Their wisdom extends to selecting psychotherapists who practice "trauma-informed mental health care" by taking into account the organizational, cultural and power dynamics factors that instigated the mobbing experience rather than a focus on the victim's vulnerability …
The authors' defiantly critique the "bad apple," personality-dominated explanation for mobbing. They give the reader an introduction to work environments and their working parts. Personalities of perpetrators comprise only a small part …
Hooray for Duffy and Sperry's clarity in pronouncing that banishing bullies does not end the systemic problem. As the authors write "it takes an organization" to create it, and that's what it takes to stop it. ###
There is wisdom for organizational reps for those smart enough to apply the lessons contained inside. However, this book is primarily for bullied targets and the families who love them.
About the authors
Maureen Duffy, PhD, is a practicing family therapist and consultant specializing in workplace and school mobbing and bullying issues and an Affiliate with the Qualitative Research Graduate Program at Nova Southeastern University She provides trauma-informed psychotherapy to targets of mobbing and bullying and their families and consultation and training on workplace abuse to stakeholders including human resource managers and attorneys. She is the coauthor of Mobbing: Causes, Consequences, and Solutions.
Len Sperry, MD, PhD, is Professor of Mental Health Counseling at Florida Atlantic University and Clinical Professor of Psychiatry at the Medical College of Wisconsin. He has provided psychotherapy to mobbing victims and consulted with corporations on mobbing and bullying. He is the coauthor of Mobbing: Causes, Consequences, and Solutions.
Buy this book (along with the Lutgen-Sandvik book and, if they don't own it yet, our book, The Bully At Work) for those who need it most this Christmas season. They will be forever grateful.
Tags: bullied targets, Len Sperry, Maureen Duffy, Mobbing, organizational factors, self help, strategies, therapy, trauma, workplace bullying
Posted in Books, Bullying-Related Research, Good News, Hear Ye! Hear Ye! 2, Media About Bullying, Social/Mgmt/Epid Sciences, Tutorials About Bullying | 1 Archived Comment | Post A Comment () »
Thursday, December 5th, 2013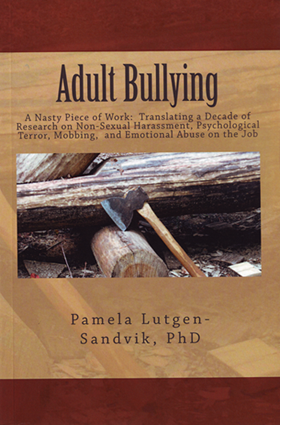 Adult Bullying
A Nasty Piece of Work:
Translating a Decade of Research
on Non-Sexual Harassment,
Psychological Terror, Mobbing,
and Emotional Abuse on the Job
By Pamela Lutgen-Sandvik, Ph.D.
North Dakota State University
Dr. Lutgen-Sandvik is arguably one of the most prolific American academic researchers on the topic of workplace bullying. She certainly is the best informed among academics, with few exceptions.
Here's why.
Pam is real. From her bio, prior to earning her doctorate in organizational communication at Arizona State she worked as a social service organization administrator, first in the field of women's advocacy and then in outpatient substance abuse treatment. Advocacy in the human services field is a rare background for academics.
Pam's practical, kick 'em in the shins approach to the esoteric world of academic research is revealed in the titles of some of her works — "Nightmares, demons & slaves" (can you hear Cher?), "Take this job and shove …" "Burned by bullying in America." And her style of collecting research data was to talk with bullied targets.
This book is a compilation of her work. It is not written by an egghead. The subtitle refers to her "translating" research into plainspeak. That's what she is profoundly good at doing well. Thus, it is ultimately readable.
The information found between the covers is useful if you are fighting a grievance, filing a complaint, embroiled in a lawsuit, or facing blank stares from HR.
The book covers many aspects of the bullying phenomenon with chapters on each — the prevalence, the stages of bullying, explaining the pain, the trauma and stigma of being bullied, how organizations become toxic, why women bully women, behavior of witnesses, and reversing the effects of bullying in individuals' lives.
Pam dedicates the book to all those bullied individuals who bravely participated in her research.
In 2013, she moved to North Dakota State (NDSU) in 2013 to join the Department of Communication in Fargo. She continues to research, publish, and teach in the area of organizational communication at NDSU and serves as the Director of the NDSU Communication Research & Training Center. Dr. Lutgen-Sandvik is married, has two children, and lives in Moorhead, MN.
Also, in 2013, Pam attended the WBI Workplace Bullying University® training for professionals in Bellingham, Washington to which she contributed mightily.
Pam declares that
All proceeds from book sales support scientific research that seeks to reduce workplace bullying, improve workplace communications and build more respectful workplace climates.
Where else can approx. $11 accomplish all that? Buy this book for yourself and as gifts for loved ones who have been bullied at work. While shopping, also buy Overcoming Mobbing by Duffy & Sperry new this holiday season 2013, and our book, The Bully At Work. They will be forever grateful.
With Pam, our admiration is personal. She came to Bellingham to meet us Namies in 2003 before her graduate studies were finished. She came to glean all she could from Dr. Ruth. So she is more than an intellectual colleague, she is a precious friend. We bought the book. You should, too.
Tags: bullied targets, emotional abuse, Len Sperry, Mobbing, non-sexual harassment, Pamela Lutgen-Sandvik, psychological terror, research, self help, workplace bullying, workplace bullying book
Posted in Books, Bullying-Related Research, Good News, Hear Ye! Hear Ye! 2, Media About Bullying, Social/Mgmt/Epid Sciences | No Archived Comments | Post A Comment () »