Archive for the 'Employers Gone Wild: Doing Bad Things' Category
Saturday, April 25th, 2015
On April 25, 2005 at 9:19 am, a 7-car Japanese commuter rapid train 5418M derailed at high speed on a curved stretch of track and slammed into a parking garage of an apartment building. The train was operated by 11 month veteran driver 23-year old Ryūjirō Takami in front car. A second rail employee, the conductor, was in the rear car.
It was the second worst rail disaster in the country's history. 562 people were injured and 107 died, including Takami. 99 of the fatalities were in the front car. In all, four cars derailed.
Click here for the full story and details.
National Geographic recreated the events in an episode of Seconds from Disaster.
Tags: accident, culture, death, disaster, Nikkin Kyoiku, Ryūjirō Takami, torture, West Japan Railway Company, workplace bullying
Posted in Bullying & Health, Employers Gone Wild: Doing Bad Things, Tutorials About Bullying, WBI Education | No Archived Comments | Post A Comment () »
Wednesday, April 22nd, 2015
Z & H Foods Inc. is a Houston-based company that owns and operates two restaurant franchises — Popeyes and Louisiana Kitchen. At a Popeyes location on March 31, a hooded thief brandishing a handgun at staff robbed the store of about $400 from the cash registers when the woman shift manager, Marissa Holcomb, told him she had no access to the safe. Marissa was subsequently fired for violating a Z & H policy. Yes, the HR person (who has yet to be identified) justified the firing of a pregnant mom who was just robbed at gunpoint. The basis? Repeated violations of leaving too much cash in the registers.
If Holcomb was responsible for transferring the cash, she would likely have to store it in the safe, as opposed to paper bags or her personal purse. For that to happen, she would have had access to the safe where the largest amount of cash was stored. But Holcomb protected the safe, and therefore the company from losing even more money, by telling the robber that she had no access. The HR rep who justified the firing has now leaked to the public the fact that managers of Z & H-owned restaurants on all shifts have access to their safes. Oops. She just endangered every manager.
Not only is the company ungrateful for Holcomb's minimizing company losses, the company is too dangerous to work for at any salary. Spread the word in Houston.
Here's the story from KHOU-TV.
Let Z & H know what you think: 281-988-5726 or give them hell on their google+ site
Z&H President is Shoukat Dhanani
Z&H Vice-President is Amin Dhanani
Note the restaurant is a Popeyes. Popeyes is a Georgia-based franchiser and deflects all responsibility for the actions of its franchisees like Z & H.
Tags: HR, Marissa Holcomb, Popeyes, workplace bullying, Z&H Foods
Posted in Employers Gone Wild: Doing Bad Things | No Archived Comments | Post A Comment () »
Friday, February 20th, 2015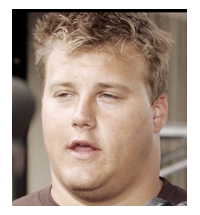 Richie Incognito, the most visible of the three perpetrators in the 2013-14 Miami Dolphins bullying scandal, was the only one to not play in the NFL during the 2014 season. He was probably considered a public relations liability. Even the violent NFL stayed away from the emotionally volatile veteran offensive lineman.
At the end of the season, Rex Ryan was fired as head coach of the NY Jets and hired by the Buffalo Bills. The bombastic boastful Ryan promised that he will "build a bully" that opponents will fear. Though Ryan is famously defense-minded, the Bills just signed the NFL's most visible "bully," Richie Incognito.
Read what Ted Wells, the NFL's investigator in the Dolphins scandal, had to say about Incognito.
Now if Ryan and the Bills want to build a "battering" team, they can always sign former Baltimore Raven Ray Rice. Heard he's still available.
Tags: bully, bully team, NFL, Rex Ryan, Richie Incognito, workplace bullying
Posted in NFL: Jonathan Martin, Print: News, Blogs, Magazines | No Archived Comments | Post A Comment () »
Saturday, December 20th, 2014
Poor (salary $44 million) NFL Commissioner Goodell. He has been castigated for his inconsistency of applying standards across teams and individual players, plagued by accusations that team owners interfered with criminal investigations, and hounded, and eventually reversed, by critics for overstepping his authority when leveling draconian punishment against domestic abuser Ray Rice. His incomplete response to the Miami Dolphins bullying scandal was to mandate a lame 1 hour "education session" held in each team's locker room about respect. Half-ass solutions seem to be the NFL's history.
In the aftermath of a spate of domestic violence incidents by NFL players and the assembly of a team of external experts in DV prevention comes a new NFL Personal Conduct Policy.
As the expert called in to assist Jonathan Martin's legal team and to advise Ted Wells, the NFL's investigator of the abuse levied by three of Martin's teammates, I heard repeatedly the NFL mantra of "Protect the Shield." The NFL logo is a shield of sorts and everyone affiliated with the NFL knows that the league of owners takes extraordinary steps to protect its commercial brand, often at the expense of its players without whom there would be no league.
Guided by the "Protect the Shield" principle, NFL commissioners and executives historically ignore player safety for the sake of the game. Witness tthe 2014 settlement of the lawsuit with thousands of former player-plaintiffs accusing the NFL of ignoring known neurological health hazards to which they were exposed causing them to suffer CTE. The settlement temporarily silenced complainants and allowed the NFL to roll into the 2014 season without the cloud of litigation overhead.
Tags: CTE, domestic violence, Jane Randel, Lisa Friel, NFL, policy, protect the shield, Rita Smith, Roger Goodell, workplace bullying
Posted in Employers Gone Wild: Doing Bad Things, Related Phenomena, WBI Education | No Archived Comments | Post A Comment () »
Saturday, December 20th, 2014
The NLRB (National Labor Relations Board) ruled that McDonald's, the corporation, acting through its franchisees, violated the rights of its workers who were protesting for higher wages, specifically a $15 hourly wage.
Fast food workers have increasingly and visibly been conducting protests for higher wages and better working conditions for the past two years. Local owners of McDonald's franchises have retaliated against those workers with punishment by reducing hours, threats, surveillance, interrogations and restrictions on talking with union organizers, and terminations.
Advocates for the workers filed 291 charges against corporate McDonald's. The NRLB found merit in 78 of them while others are still under investigation.
Corporate McDonald's claims it has no control over what local owners do. It wants to dodge responsibility for the denial of workers rights. However, the NLRB agreed with groups like Jobs With Justice that the corporation dictates to franchisees very detailed operating standards to maintain consistency across various McDonald's locations.
So, when a local McDonald's punishes workers for protesting peacefully and acting together to improve their work lives it is now assumed that the local owner is acting as an agent for the corporate McDonald's. The NLRB ruled that the franchisees are joint owners.
Regional hearings are set to begin in early 2015 with a settlement deadline of March 30, 2015.
You can find the list of actual cases here.
Tags: $15, franchisees, higher wages, Jobs With Justice, McDonalds, mistreatment, NLRB, retaliation
Posted in Employers Gone Wild: Doing Bad Things, Related Phenomena, WBI Education | No Archived Comments | Post A Comment () »
Monday, November 3rd, 2014
We have long said that mediation is the wrong tool to resolve workplace bullying problems. Mediators are inserting themselves into bullying in growing numbers as if the situations originated in traditional conflict. But bullying involves violence (non-physical varieties), an unequal level of power (real or perceived), and contempt by one person for the other. No serious problem solver believes a credible and fair middle ground can be found. Why further compromise the already compromised target? It is cruel.
A reporter tipped me off to the spring 2014 GitHub scandal. One of the former co-founders, Tom Preston-Werner, had given his CEO position to the other co-founder, Chris Wanstrath in January. GitHub engineer, Julie Ann Horvath, alleged sexual harassment by one of the company founders and his wife and quit. The wife's threats (of informing husband's decision making, of engaging spies at company, and intimidating and verbally attacking her) might have been more bullying than harassment, given its same-gender nature. The venture capitalist who invested $100 million in GitHub defended Preston-Werner. Preston-Werner resigned. Wanstrath cleared Preston-Werner of illegal harassment but did say "mistakes" were made.
Of interest to us here at WBI are the tweets Horvath sent recalling the actions of the GitHub-paid mediator who obviously was sent to protect GitHub.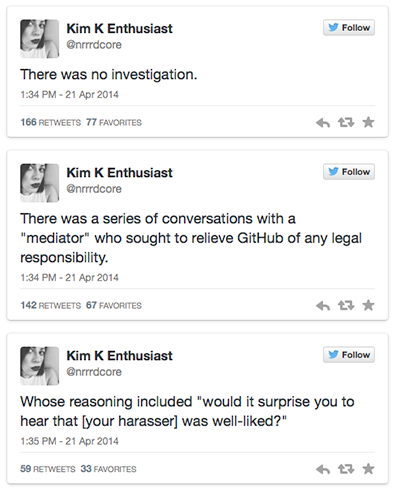 Tags: GitHub, intimidation, Julie Ann Horvath, sexual harassment, Theresa Preston-Werner, threats, Tom Preston-Werner, workplace bullying
Posted in Employers Gone Wild: Doing Bad Things, Tutorials About Bullying, WBI Education | 1 Archived Comment | Post A Comment () »
Monday, September 29th, 2014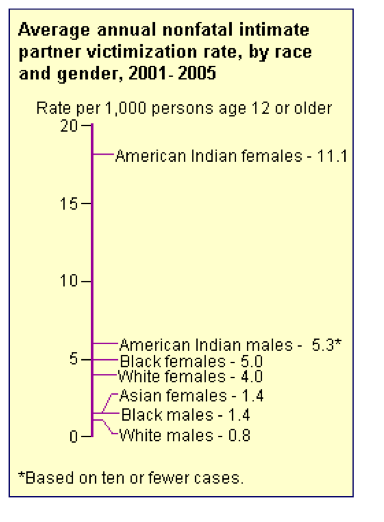 Ray Rice, the most visible perpetrator of partner violence in recent times, is now pivoting to a new explanation — he was the victim.
Does it happen? Yes. In fact, males are sometimes victimized, according to the Bureau of Justice Statistics report Intimate Partner Violence in the United States. See the graphic. It's just that it is extremely rare.
If the football player was abused by his then-girlfriend, then why did he agree to stay with her, eventually marrying her? What is wrong with him? Why was he drawn to such a violent woman? Didn't he know there are plenty of alternative relationships out there waiting to happen for him? Blah, blah, blah — all the same folderol and stupid questions that abused women must endure.
Tags: domestic violence, intimate partner violence, male victims, NFL, Ray Rice
Posted in Employers Gone Wild: Doing Bad Things, NFL: Domestic Violence | No Archived Comments | Post A Comment () »
Thursday, September 25th, 2014
By David Meggyesy, former seven year linebacker with the St. Louis football Cardinals, author of a best-selling football autobiography, Out of Their League. Meggyesy is board President of Athletes United for Peace and is the former Western Regional Director of the NFL Players Association (NFLPA). Essay originally posted on Social Justice on 9/17/2014.
"The only reason parents hit their children is because they can get away with it." — A. S. Neill, Summerhill
As a physically abused child, as many of us are, I read the above quote as a young adult, then the parent of a three year old son and a professional football player with the St. Louis Football Cardinals. It was an epiphany, and I never forgot it. Certainly there were times when I was angry, feeling unsure of myself and demanding some kind of control in my life. Hey I could take it out on my "out of control" son and say to myself "he deserved it". However that Neill observation made so much sense I decided to break the chain and I never physically assaulted my children.
The issue is again news, with the former Baltimore Raven NFL player Ray Rice, who is shown punching and knocking out his girlfriend and dragging her unconscious body out of an elevator, Adrian Peterson, star running back with the Minnesota Vikings drawing blood beating his four year old son with a switch. This gender and child abuse is not endemic to athletes who play professional football. It is a social epidemic. Given the media power of the NFL it's a good thing that this kind of abuse is again thrown up in our collective face.
Tags: abusive conduct, American culture, child abuse, David Meggyesy, fear, NFL, Ray Rice, violence
Posted in Employers Gone Wild: Doing Bad Things, NFL: Domestic Violence | No Archived Comments | Post A Comment () »
Thursday, September 25th, 2014
In a time of universal deceit, telling the truth becomes a revolutionary act. George Orwell
There's a level of refreshing level of candor about Roger Goodell, NFL Commissioner, from two ESPN employees — Keith Olbermann and Bill Simmons — rarely spoken today in mainstream media (and ESPN is certainly mainstream). It's all the more remarkable when you learn that ESPN pays the NFL $15 billion to televise Monday Night Football. So, ESPN critics could be seen as biting the hand that feeds them, but these two pundits show tremendous courage in calling out the NFL mismanagement of its current domestic violence crisis.
Bill Simmons is the writer who started Grantland (an ESPN Internet Venture) and has been an ESPN superstar. For his calling Goodell a liar, he earned a 3 week suspension. The Simmons B.S. Podcast from which the audio came was pulled from the Grantland website by ESPN. Here is the audio that got him into trouble.
Audio clip: Adobe Flash Player (version 9 or above) is required to play this audio clip. Download the latest version here. You also need to have JavaScript enabled in your browser.
Also brave were ESPN writers, Don Van Natta, Jr. and Keith Van Valkenburg, who wrote an extraordinary investigative Outside the Lines article that revealed that Goodell and the Baltimore Ravens ownership colluded with Ray Rice's attorney to cover up his domestic violence incident. Then, both Goodell and Ravens owner, Steve Bisciotti, lied about their knowledge of it. Very Nixonian of the NFL.
The OTL article title

Despite ESPN silencing Simmons and reportedly wordsmithing the OTL article with some deletions, many critics on the network are jabbing the NFL. Critics are the only ones who can hold institutions accountable.
Why do we not see the same drive to be candid from the Washington DC beltway political pundits? Their relationships with the "newsmakers" is way too cozy. Reporter would rather ingratiate themselves with the people they are paid to hold accountable. Kissing up and comfort prevent truthtelling. The result — America is in a new war while still fighting the old one with public support.
After all …
All governments are run by liars and nothing they say should be believed. I.F. Stone
Tags: Bill Simmons, censorship, Don Van Natta, ESPN, Keith Olbermann, Keith Van Valkenburg, liar, lies, NFL, Ray Rice, Roger Goodell, unethical
Posted in Broadcasts: Video, TV, radio, webinars, Employers Gone Wild: Doing Bad Things, Media About Bullying, NFL: Domestic Violence | No Archived Comments | Post A Comment () »
Tuesday, September 23rd, 2014
The Fifth Annual Sports Law and Ethics Symposium at Santa Clara University was hosted by the Institute of Sports Law and Ethics on Sept 11, 2014. Below is video of the panel
Bullying and the Locker Room Culture of Performance
Panelists:
• Jim Thompson, founder of the Positive Coaching Alliance an organization dedicated to transforming all youth sports into positive, character-building experiences
• William Pollack, PhD, Harvard Medical School clinical psychologist and author of Real Boys: Rescuing Our Sons from the Myths of Boyhood
• Brandi Chastain, U.S. Olympic and World Cup women's soccer champion turned advocate for youth safety in soccer
• Gary Namie, PhD, Workplace Bullying Institute Director, educating the audience about adult bullying in the workplace and its overlap with the Jonathan Martin/NFL case.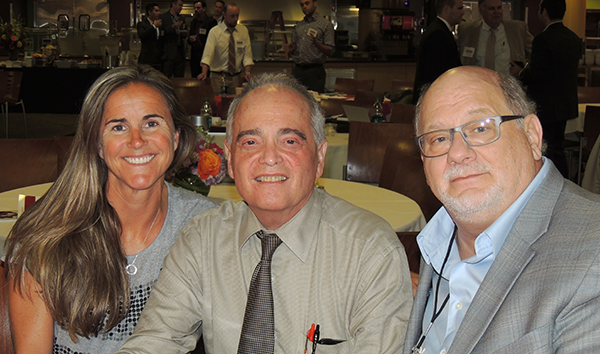 Pictured from left to right: Brandi Chastain, William Pollack, Gary Namie
Tags: Brandi Chastain, bullying in sport, Gary Namie, Jim Thompson, ostracism, Positive Coaches Alliance, William Pollack, Workplace Bullying Institute
Posted in Broadcasts: Video, TV, radio, webinars, Employers Gone Wild: Doing Bad Things, Media About Bullying, NFL: Domestic Violence, Tutorials About Bullying, WBI Education | No Archived Comments | Post A Comment () »