Archive for the 'WBI Education' Category
Friday, November 4th, 2016
A long overdue change is coming. The WBI website will soon be mobile device friendly.
Tell us how you now access the information here.
Loading ...
Posted in WBI Education | 1 Archived Comment | Post A Comment () »
Friday, July 29th, 2016
By Darrell Smith, Sacramento Bee, July 28, 2016
with WBI commentary inserted
Sacramento jurors, in a $1.1 million verdict Wednesday, sided with a state corrections employee who claimed her higher-ups did little or nothing to protect her from threats made by one of her subordinates, then retaliated against her when she complained of the threatening treatment.
The threat was a death threat, of bringing a gun to work, not a minor act.
Jurors awarded Onalis Giunta, a supervising dental assistant at Folsom State Prison when she filed the 2012 lawsuit against California Department of Corrections and Rehabilitation, $990,000 for noneconomic losses and mental suffering along with another $107,000 in past and future earnings, in their verdict, court documents showed.
It was not known Thursday whether there were plans to appeal the verdict.
Giunta in the lawsuit characterized the man identified in court documents as Serge Protsyuk, as a problem employee who often ran afoul of California Department of Corrections and Rehabilitation rules and regulations.
Protsyuk was a former coworker of the newly promoted supervisor, Giunta. He never respected her authority and was coddled by two male supervisors of hers who undermined her role. He aggressively disobeyed rules that he felt did not apply to him, daring her to discipline him.
Giunta alleged that the employee threatened to bring a gun to work after disciplinary action in November 2010. Protsyuk followed the alleged gun threat with months of more intimidation, the lawsuit alleged, forcing Giunta to take a yearlong, doctor-ordered stress leave.
Yes, you read that correctly. After he threatened revenge on her for an unfavorable evaluation by bringing a gun to work, the warden and security staff who had been told of the threat that night planned to search him the next morning when Protsyuk arrived for work. NO ONE ever called Giunta that night to warn her of the threat made against her. Protsyuk was frisked the next morning and allowed to go work as usual. Giunta was told about the threat AFTER she saw Protsyuk walk past her office window! No suspension. No punishment. And Giunta had to work with him for another six months without his removal.
Giunta was traumatized. All the while, the warden had decided that no violation of the strict zero-tolerance Violence Prevention Policy had occurred. No investigation of Giunta's complaint about the violation was undertaken.
Tags: bullying, California Department of Corrections & Rehabilitation, Folsom State Prison, Gary Namie, Lawrance Bohm, Onalis Giunta, Protsyuk, Robert Boucher, trial, violence policy
Posted in Expert Witness, Fairness & Social Justice Denied, Rulings by Courts, WBI in the News | No Archived Comments | Post A Comment () »
Tuesday, May 3rd, 2016
The cover story of Counseling Today magazine is about bullying. A significant portion of that article, written by Laurie Meyers, features an interview with WBI's telephone coach for bullied targets, Jessi Eden Brown. Jessi maintains a private practice in Seattle in addition to continuing to provide coaching for targets who seek her advice after discovering her services posted at this WBI website.
Jessi is the most expert advisor to targeted individuals in the U.S. Her fees are inexpensive and worth every penny. Time precludes offering free advice, so please don't insult her and ask. [Neither can WBI offer free advice by phone as it did for 18 years.] Here is Jessi's information page.
An excerpt from
Fertile Grounds for Bullying
Counseling Today, April 21, 2016
By Laurie Meyers
Bullying isn't confined to childhood or adolescence. Adults can experience bullying too, particularly in the workplace. Bullying in the workplace involves less obvious behavior than does school bullying and can be almost intangible, says Jessi Eden Brown, a licensed professional counselor and licensed mental health counselor with a private practice in Seattle.
"Bullying in the workplace is a form of psychological violence," says Brown, who also coaches targets of workplace bullying through the Workplace Bullying Institute (WBI), an organization that studies and attempts to prevent abusive conduct at work. "Although popular media theatrically portray the workplace bully as a volatile, verbally abusive jerk, in actuality, the behaviors tend to be more subtle, insidious and persistent."
Instead of shoving and name-calling, Brown says, workplace bullying includes behavior such as:
– Stealing credit for others' work
– Assigning undue blame
– Using public and humiliating criticism
– Threatening job loss or punishment
– Denying access to critical resources
– Applying unrealistic workloads or deadlines
– Engaging in destructive rumors and gossip
– Endeavoring to turn others against a person
– Making deliberate attempts to sabotage someone's work or professional reputation
"It's the fact that these behaviors are repeated again and again that makes them so damaging for the target," she explains. "The cumulative effects and prolonged exposure to stress exact a staggering toll on the overall health of the bullied individual."
What's more, those bullied in the workplace often stand alone, Brown notes. "While the motivating factors may be similar between workplace bullying and childhood bullying, the consequences for the bully and the target are unmistakably different," she says. "In childhood bullying, the institution — the school — stands firmly and publicly against the abuse. Teachers, staff, students and administrators are thoroughly trained on how to recognize and address the behavior. Students are given safe avenues for reporting bullying. Identified bullies are confronted by figures of authority and influence — teachers, administrators, groups of peers, parents. When the system works as intended, there are consequences for the bully, as well as resources and support for the target."
(more…)
Tags: abusive conduct, counseling, Gary Namie, helping bullied targets, Jessi Eden Brown, psychotherapy, Ruth Namie, telephone coaching, workplace bullying, Workplace Bullying Institute
Posted in Bullying & Health, Media About Bullying, Print: News, Blogs, Magazines, Products & Services, WBI Education, WBI in the News | 4 Archived Comments | Post A Comment () »
Wednesday, March 30th, 2016

The nation's only comprehensive training in the phenomenon of workplace bullying designed for professionals
The next 3-day public session in Boise, Idaho is May 20-21-22.
Visit the WBI Workplace Bullying University website for program details. Taught personally by Dr. Gary Namie & Dr. Ruth Namie.
Designed for professionals in Labor, Healthcare, Mental Health, Counseling, Management, Higher Education, HR, Training, Consulting, and those in life & career transition.
Tags: Gary Namie, healthcare bullying, Ruth Namie, training, Unions, Workplace Bullying Institute, Workplace Bullying University
Posted in Unions, WBI Education, Workplace Bullying University | No Archived Comments | Post A Comment () »
Monday, February 22nd, 2016
Over the years we have heard the personal tales of well over 10,000 individuals, met thousands more at speaking and consulting engagements and gone in-depth with litigants for whom I've provided expert witness services. So, forgive us for not personally bonding with many of those who have been bullied.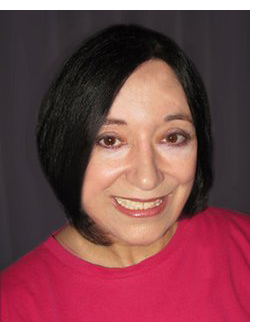 Emelise Francesca Aleandri was the exception and an extraordinary woman. Ruth and I came to know not only her plight but her spirit. Our relationship with her began with her 2004 legal case in federal court against the City University of New York (CUNY). The culprit was a jerk named Joseph Scelsa who directed the Calandra Italian-American Institute at CUNY. Scelsa's wrath impacted several people, including Emelise and her co-plaintiff Gloria Salerno, a clinical psychologist, who had counseled students for decades successfully and without interference until Scelsa meddled with her too. Both women claimed sexual harassment by Scelsa within CUNY before filing in court.
The definitive attributes that bonded Emelise to Gloria was their Italian heritage and their activity in women's advocacy group that Scelsa resented beginning in 1988. Perpetrator Scelsa had pledged to "get them big time." The Institute gained its autonomy in 1994 and Scelsa ran his kingdom with impunity. The diminutive petty tyrant was an autocrat who demanded unquestioning loyalty. And the married Scelsa had a mistress who used to engineer Emelise's downfall.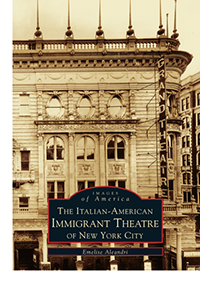 Emelise was the artist. She was born in Riva Del Garda, Italy, emigrating to the U.S. at age four. She was an actress, singer, folk dancer, author and theatrical producer and director of historical plays celebrating Italian culture and its contribution to American theater. Her major opus was the 14-volume book series on the Italian-American Immigrant Theatre, 1746-1899. She also wrote books on Little Italy.
With her MA (Hunter) PhD (CUNY) in Theater, she was the Director of the Center for Italian-American Studies at Brooklyn College (part of the CUNY system). Through my involvement in her legal case against Scelsa and CUNY, I learned that she was the creator and producer of the first nationally syndicated cable TV program about Italian-Americans: Italics: the Italian-American Magazine. She also produced documentaries about her heritage. Scelsa's mistress was the script typist for the Aleandri's CUNY show. The bullying Emelise experienced revolved around Scelsa stripping her from the TV show, putting the mistress-typist in charge!
However, her CUNY job did not define all that Emelise had become in a remarkable life. She was the Artistic Director of Frizzi & Lazzi The Olde Time Italian-American Music & Theatre Company, a not-for-profit group. She also was an actress who had roles in two Spike Lee films. She did TV commercials.
On Italian-American culture issues, she was the go-to expert for media. She gave walking tours of Little Italy in NYC. She lectured on Italian culture for the New York Council for the Humanities, in the tri-state area, nationally, and in Naples and Genova.
After her bullying experience and trial, WBI called on Emelise repeatedly to give articulate voice to the millions of bullied targets forced to the shadows. Here is a print version. For radio, among other shows, she helped WBI on The Takeaway with John Hockenberry. Here is an appearance she made on New York WPIX-TV.
She justifiably won several awards for her tireless advocacy on behalf of Italian-Americans. She was an Elena Cornaro Award Honoree(OSIA), New York State Woman of Distinction, and an Honoree of Leone de San Marco, Commission for Social Justice (OSIA), Lt. Joseph Petrosino Lodge (OSIA), Italian-American Educators.
It is little wonder that the jealous Scelsa felt threatened by her brilliance and absolute command of the Italian-American culture. I opined in the case brought by Aleandri and Salerno against Scelsa and CUNY:
Aleandri was the more invested of the two in the creative arts and was quite entrepreneurial prior to the Institute's status as an autonomous research entity under Queen's College. Scelsa interfered with, stole, or expressly prevented her role in the production of the Italics TV show that she had conceived. She was not given an office phone to conduct business. She had to use a hallway pay telephone on the floor below that afforded no working space for handling the phone duty associated with producing a TV show. She was a very public person as the creative producer and co-host of the show. Scelsa humiliated her in the eyes of guests by forbidding her to personally write thank-you letters. To the unknowing guest (and who could have known about Scelsa's dominating influence from outside the Institute?), she must have appeared unprofessional. The nefarious manner in which Scelsa replaced Aleandri with the show's technician (Schempp) and promoted the original script typist (Fosco) to a position higher than Aleandri had to have been degrading. She was then made to train the relatively unqualified staff that Scelsa hired to replace her. Ultimately, the theft of the master tapes for Festa and the copyright infringements compounded the insults.
The lawsuit was filed by both plaintiffs, Salerno and Aleandri, in 2001 [U.S. District Court for the Southern District of New York – 191 F. Supp. 2d 352 (S.D.N.Y. 2001)]. The two week trial in 2005 ended in a $1.4 million settlement for Emelise and Gloria. Though it never did provide the justice sought or deserved. It was never about the money, and in the end, after paying attorneys, there wasn't that much.
To its credit, the union, PSC (Professional Staff Congress), a higher education branch of the AFT, was supportive. You can read the union's summary of the case here.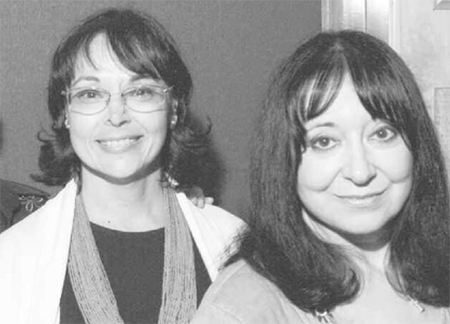 The bond between the two strong women, Emelise and Gloria, forged during the long internal struggle against Scelsa at CUNY and the nearly as long legal battle was further strengthened after the trial. After a few years, they decided to write the definitive account of what had happened to them. A publisher was found that agreed that the two would produce an unvarnished tale, naming names. However, after they completed the manuscript (not simply a book proposal), the cowardly publisher reneged, not wanting to offend CUNY backers of Scelsa. Again, the pair of advocates had been betrayed. Being lied to was becoming the institutional norm when dealing with straight shooters Salerno and Aleandri.
With CUNY and the publisher in the rear view mirror, the two began the next phases of their lives.
I made it a point to visit with Emelise every time there was a reason to be in New York City. She had moved north to Riverdale, but always drove into the city to graciously take me around. She was as warm and upbeat as ever. Her limitless energy drove her to engage in so many projects, she made this observer dizzy in amazement.
Though our own petty distractions keep us from reaching out to everyone we knew and loved, the infrequent trip to NYC or opportunity to ask Emelise to once again speak on behalf of all bullied targets brought us instantly close again. Despite the demonstrable accomplishments listed above, she was unpretentious. Her humanity leaped across the table from you, enveloping you like a warm blanket on a frigid day. She unabashedly showed her love.
Now we've come to learn that another of her battles of which she seldom spoke was her fight against cancer. Bouts of remission kept her going. On January 17, 2016 cancer treatment-related complications took her from us.
A beautiful soul was lost to us all. We were so lucky to have crossed paths, however briefly.
Requiescat in pace dear sweet Emelise.
Ruth & Gary Namie
Tags: CUNY, Emelise Aleandri, Gloria Salerno, lawsuit, workplace bullying
Posted in Target Tale, Unions, WBI Education | 1 Archived Comment | Post A Comment () »
Saturday, February 6th, 2016
Sam Harless and Texas State Rep. Patricia Harless, co-owners of Fred Fincher Motors, a used car sales lot is the place where former top salesman Bradley Jones was tortured by taser at the hands of coworkers.
Here's the Feb. 5, 2016 story on Inside Edition.
Tags: Bradley Jones, Fred Fincher Motors, Houston, Patricia Harless, Sam Harless, taser, torture, workplace bullying
Posted in Employers Gone Wild: Doing Bad Things, Humans abusing adult humans, Target Tale, WBI Education | 1 Archived Comment | Post A Comment () »
Friday, February 5th, 2016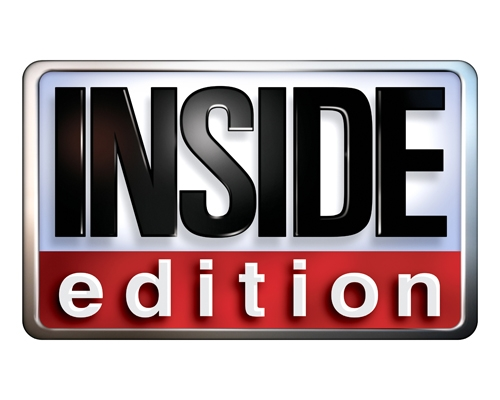 Texas tasered employee story re-visited by TV's Inside Edition.
Former best car salesman at Fincher Motors in Houston, Texas, Bradley Jones, is facing his day in Harris County Court next week. If you have forgotten, or never heard, his story, watch the KHOU-TV segment below.
Briefly, Jones worked for Fincher for nearly 9 years and was top performer during his entire time working there. Shortly after the co-owner and general manager, Sam Harless, acquired a taser, Bradley became the target of surprise assaults — at his desk in a glass-walled cubicle in front of customers and other employees and from behind — by two coworkers while Harless filmed the terrorization. In all, there were nearly two dozen attacks. Jones was involuntarily immobilized, unable to protect himself and often fell to the floor banging his head and limbs.
Let me repeat that. Harless and cohorts treated the weapon — originally created for law enforcement as an alternative to deadly force (shooting someone) that when held too long in contact with a person's body can cause cardiac arrest — as a instrument of humiliation for their own sadistic entertainment.
The TV show Inside Edition recently interviewed Bradley on the eve of his day in court at which it is hoped that Harless takes an oath and has to defend his cruel misconduct. The segment airs on Friday night Feb. 5. As they say, check local listings for air-time.
By the way, it was Bradley, the best salesman at the auto dealership, who was fired after his repeated tasings. Go figure.
Tags: Bradley Jones, Fincher Motors, Inside Edition, tasered on the job, weapons on the job, workplace bullying
Posted in Broadcasts: Video, TV, radio, webinars, Humans abusing adult humans, Media About Bullying, Target Tale, WBI Education | No Archived Comments | Post A Comment () »
Friday, January 22nd, 2016
Business 21 presents a Webinar for HR
When the Bully is the Boss
HR must do something about bully managers
When: Thursday Feb. 4 2016, 2:00 pm Eastern, 60 minutes, HRCI credit hour
Presenter: Dr. Gary Namie, WBI Director
Many companies assume they don't have a bullying problem. Employees get along. In meetings, team members respect each other. But look closer. You might find that the bully is the very person you would expect to protect your employees from being bullied—the boss.
Some managerial bullying is unintentional—supervisors see themselves as "demanding results." Other times bosses know their behavior crosses the line, but they don't care.
Not convinced? Consider the slew of new state laws protecting workers against bullying. And consider the number of companies that have rushed to adopt anti-bullying policies and procedures for investigating complaints.
Problem is, most policies are written for peer-to-peer conduct. They don't do enough to protect employees against bully bosses.
The costs are real. The employee's health can suffer, causing missed work, higher healthcare costs and reduced productivity. Bullied employees are also a flight risk, as are those who witness bullying. And there's the threat of lawsuits against the company.
In this session, Dr. Gary Namie will teach you:
• How to recognize and respond to a bully boss
• What differentiates "bullying" from other conduct- both illegal (discrimination) and legal (non-abusive disagreements)
• Why your workplace climate may be allowing the bully to prosper
• Why owners and executives tend to defend bullies
• How to build an abuse-intolerant, accountable culture for all employees, regardless of rank
Tags: Business 21, Gary Namie, webinar, when the bully is the boss, workplace bullying, Workplace Bullying Institute
Posted in Advice for Employers, Products & Services, WBI Education | 1 Archived Comment | Post A Comment () »
Sunday, January 17th, 2016

Marh 11-12-13 are the dates for the next public WBI Workplace Bullying University® Training for Professionals. The location is Boise, Idaho.
Since 2008, the Drs. Namie have delivered the only comprehensive research-driven training covering all aspects of the workplace bullying phenomenon. They are the pioneers and you can learn directly from them.
This interactive, intensive 3-day session is life-changing.
It will enable professionals to add abusive conduct to their list of specializations with the take-home lessons learned.
Professionals who have attended past sessions:
– Attorneys
– Union officials
– Nurses
– Counselors/psychotherapists
– Academics
– HR professionals
– Physicians
– School bullying trainers
– Consultants to organizations
– Corporate trainers
– Former targets turned entrepreneurs

Call today for — 360-656-6630. Visit the Workplace Bullying University website for program and registration details and testimonials from graduates.
Tags: training for professionals, Workplace Bullying Institute, Workplace Bullying University
Posted in WBI Education, Workplace Bullying University | No Archived Comments | Post A Comment () »
Wednesday, December 23rd, 2015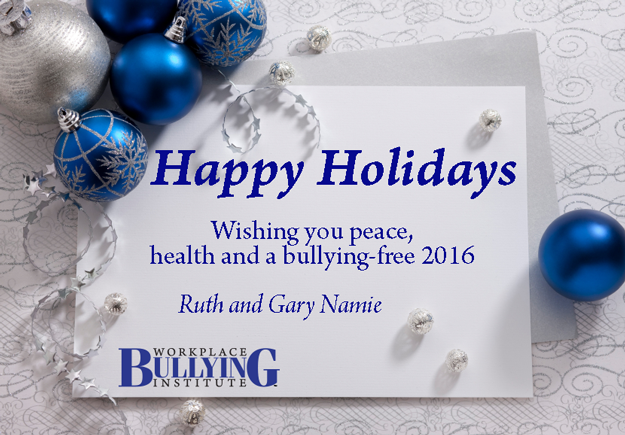 Please complete our new survey
Loading ...
Tags: Gary Namie, holiday wishes, Ruth Namie, workplace bullying, workplace bullying insitute
Posted in WBI Surveys & Studies | No Archived Comments | Post A Comment () »