Archive for the 'WBI Education' Category
Monday, August 3rd, 2015
Workplace bullying is endemic in healthcare and education, including higher education, for reasons discussed elsewhere at the WBI website.
Now comes a story of an inept community college administration, at Weatherford College, unwilling to even consider complaints from a long-time faculty member. Professor Karen Lopez Austen about the abusive conduct she faced in the Athletics Department.
The WBI 2014 U.S. Workplace Bullying Survey revealed that most employers deny complaints or justify them. In Austen's case, they never considered the evidence she had assembled for the Board. An outsider can easily infer that the Administration, led by Kevin Eaton, had decided to not renew Dr. Austen's contract, despite the legitimacy of her complaint.
So, as was her right, Dr. Austen filed a civil suit claiming sex and ethnicity discrimination along with retaliation for daring to hold the college accountable to operate lawfully and according to internal policies. She probably, like most bullied targets, especially highly educated individuals, expected to find justice in court. We constantly warn targets that justice is rarely found and almost never in court.
Remember, the college administrators refused to hear her complaint. The trial court judge did not allow Dr. Austen her day in court. Judges possess ultimate authority to grant access to their courts.
Judges have two avenues to end cases before they start — dismissal or summary judgement. Targets are typically plaintiffs who sue their employers, the defense. The defense files the motion to dismiss. Dismissal is based on technical details of the case that have not been addressed ensuring that the law cannot relieve the problem — e.g., "including lack of subject matter jurisdiction, lack of personal jurisdiction, improper venue, insufficiency of process, insufficiency of service of process, failure to state a claim upon which relief can be granted, or failure to join a necessary party."
When the defense files a motion for summary judgement, it is saying that if the parties don't dispute the material facts of the case, then the judge can determine whether the defendant is liable based simply on the pre-trial evidence assembled, if any exists. In the case Austen v. Weatherford College, there was no such agreement. The civil case was all about the disputed facts. The college said nothing happened. Dr. Austen said otherwise. Guess what. The judge in Federal District Court agreed with the college and threw out the case based on summary judgement.
In most cases, financially strapped terminated and unemployed targets go no further. But Dr. Austen filed an appeal with the federal Fifth Circuit. It was no surprise that the Appellate Court upheld (agreed with) the pro-administration ruling of summary judgement. Remember, no entity had yet considered the evidence that plaintiff Austen had put together to prove her complaint of discrimination.
Austen's attorney, Mark Robinett, at the Austin Texas firm of Brim, Arnett & Robinett. P.C., was shocked by the 5th Circuit Court's ruling of a 3-judge panel (Judges Smith, DeMoss and Higginson). What he found appalling was that his client's evidence did not matter. In a general letter to the public, attorney Robinett wrote:
… the Court of Appeals held that her evidence did not matter, that she had failed to present a "prima facie" case or "rebut the legitimate reasons for termination (sic nonrenewal) offered by the college. The court also holds, as if it has some basis for making a fact finding (which is a "no-no" for an appellate court) that "(t)he six serious, documented instances of misconduct from the semester after the settlement agreement were the primary reasons for termination (sic nonrenewal).
Robinett, quoting the appellate court's ruling stated
What matters is not the truth of the underlying complaints and reports, however, but rather whether the college could legitimately have relied on them in deciding to terminate Austen. The college could do so.
In fact, the college president, Eaton, mis-characterized Dr. Austen's complaint to the Board. The Board never heard Austen's perspective.
The injustices Austen faced was compounded by the 5th Circuit with its pro-institutional bias that claimed evidence did not matter. Robinett concluded that the court was doing a trial jury's job without the benefit of live testimony or assessing the credibility of the Weatherford College administrators.
Read Attorney Robinett's letter countering the assertion that Dr. Austen was not renewed for just reasons. She never got to tell her side of the story to an impartial court.
Read the ruling by the three judges that back legal scholarship and justice by decades.
Justice in America?
Tags: 5th Circuit Court of Appeals, abusive conduct, dismissal, justice, Karen Lopez Austen, summary judgement, Weatherford College, workplace bullying
Posted in Fairness & Social Justice Denied, Related Phenomena, Rulings by Courts, WBI Education, Workplace Bullying Laws | 1 Archived Comment | Post A Comment () »
Tuesday, July 28th, 2015
On July 27, WBI Director joined radio talk show host Bill Carroll on KFI-AM, Los Angeles heard throughout Southern California.
Listen
Audio clip: Adobe Flash Player (version 9 or above) is required to play this audio clip. Download the latest version here. You also need to have JavaScript enabled in your browser.
Tags: abusive conduct, Bill Carroll, Calfornia law, Gary Namie, KFI, talk radio, workplace bullying
Posted in Broadcasts: Video, TV, radio, webinars, Media About Bullying, Tutorials About Bullying, WBI Education, WBI in the News | No Archived Comments | Post A Comment () »
Monday, June 29th, 2015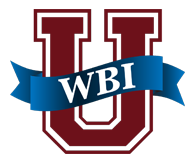 August 7-8-9 are the dates for the next public WBI Workplace Bullying University® Training for Professionals. The location is Boise, Idaho.
Since 2008, the Drs. Namie have delivered the only comprehensive research-driven training covering all aspects of the workplace bullying phenomenon. They are the pioneers and you can learn directly from them. Passed and pending legislation is part of their work. Graduates will understand the nuances of applicable laws.
This interactive, intensive 3-day session is life-changing.
It will enable professionals to add abusive conduct to their list of specializations with the take-home lessons learned.
Professionals who have attended past sessions:
- Attorneys
– Union officials
– Nurses
– Counselors/psychotherapists
– Academics
– HR professionals
– Physicians
– School bullying trainers
– Consultants to organizations
– Corporate trainers
– Former targets turned entrepreneurs
Tuition has been reduced and a deeper discount applies if registration is completed by June 30. Call today for — 360-656-6630. Visit the Workplace Bullying University website for program and registration details and testimonials from graduates.
Tags: abusive conduct training, Gary Namie, Workplace Bullying University
Posted in Workplace Bullying University | No Archived Comments | Post A Comment () »
Thursday, May 28th, 2015
How to Handle An Office Bully
By Arlene Dawson, Essence Magazine, June 2015
When brainy go-getter Nicole*, 28, accepted a position at a trendy beauty start-up in New York City, she thought it was her dream job. "The company promoted itself as being progressive," says Nicole. But her work situation devolved quickly and became more Mean Girls than The Sisterhood of the Traveling Pants.
Early on, when Nicole wasn't dancing at a company party, a White coworker said to her, "You're Black. We hired you because you could dance." Other colleagues laughed. "I always thought that if this type of thing happened I would come back with a response, but I went to the bathroom and cried," Nicole recalls. "I had never experienced those types of comments—racism—so blatantly in a work setting before."
Nicole reported the incident to her immediate boss and her complaint got laddered up to the CEO. Although her superiors feigned remorse, she says, "That was the beginning of the end for me in the company." The bully got promoted, found out Nicole "told on her" and escalated the bullying. During staff meetings, Nicole says her ideas were met with coldness; the bully rallied other coworkers not to associate with her; and more negative remarks—this time about Nicole's naturally curly hair and clothing—ensued.
Even management turned sour, setting her up for failure by assigning impossible, vague projects. And despite Nicole's management of million-dollar accounts, she recalls work review meetings being filled with nitpicky, unfounded accusations. "They were systematically trying to push me out without actually firing me," says Nicole.
Tags: advice, Arlene Dawson, bully, Essence Magazine, Gary Namie, target, workplace bullying, Workplace Bullying Institute
Posted in Media About Bullying, Print: News, Blogs, Magazines, Tutorials About Bullying, WBI Education, WBI in the News | No Archived Comments | Post A Comment () »
Saturday, April 25th, 2015
On April 25, 2005 at 9:19 am, a 7-car Japanese commuter rapid train 5418M derailed at high speed on a curved stretch of track and slammed into a parking garage of an apartment building. The train was operated by 11 month veteran driver 23-year old Ryūjirō Takami in front car. A second rail employee, the conductor, was in the rear car.
It was the second worst rail disaster in the country's history. 562 people were injured and 107 died, including Takami. 99 of the fatalities were in the front car. In all, four cars derailed.
Click here for the full story and details.
National Geographic recreated the events in an episode of Seconds from Disaster.
Tags: accident, culture, death, disaster, Nikkin Kyoiku, Ryūjirō Takami, torture, West Japan Railway Company, workplace bullying
Posted in Bullying & Health, Employers Gone Wild: Doing Bad Things, Tutorials About Bullying, WBI Education | No Archived Comments | Post A Comment () »
Sunday, April 12th, 2015
Minnesota leap frogs Tennessee with respect to having a state policy to thwart workplace bullying. First a bit of background. In 2014, Tennessee passed a law (Public Chapter 997) that assigned policy writing to a state commission (TACIR) comprised of elected officials with technical support from WBI-affiliated professionals. The group did produce a model policy. However, several lawmakers refused to allow the policy's implementation. The workplace psychological safety of public employees in that right-to-work state remains unresolved, treated as a political game.
Thus, the first state to implement a workplace bullying policy for all state workers is Minnesota. The successful story begins with the state employees union MAPE (Minnesota Association of Professional Employees) becoming aware of bullying-related problems for members in January 2012. Discussions of bullying surfaced in contract bargaining sessions. In February 2013, some bullying managers were removed in partnership with the union. Education accelerated in May 2013 when MAPE held a seminar for stewards with lessons gleaned from a public session sponsored by the Minneapolis Bar Association at which Dr. Gary Namie spoke.
Audio report:
Audio clip: Adobe Flash Player (version 9 or above) is required to play this audio clip. Download the latest version here. You also need to have JavaScript enabled in your browser.
By August 2013, MAPE had produced videos of their bullying experiences. In September, results of a membership survey revealed that 1 out of 4 members were either directly bullied or they had witnessed it. State. The state Department of Human Services Commissioner, Lucinda Jesson, signed an anti-bullying petition to ensure safe, retaliation-free reporting of bullying.
Tags: 2014 WBI U.S. Workplace Bullying Survey, abusive conduct, employee advocates, MAPE, Minnesota state, policy & procedures, Unions, workplace bullying policy
Posted in Bullying & Health, Good News, Unions, WBI Education | No Archived Comments | Post A Comment () »
Friday, April 10th, 2015
Stockholm Bias: It's Not Quite Stockholm Syndrome, But It Affects All of Us
By Eyal Winter, em>Forbes, April 8, 2015
Winter is Professor of Economics, Hebrew University of Jerusalem
My father, Hans Winter, was a Jewish kid in pre-Nazi Germany who ran for his life to Palestine a year after Hitler took power. Until his last day, he considered the word Nazi to be synonymous with ultimate evil, yet when I asked him about his schoolteachers during that period he would be overcome with nostalgia and romanticism. When pressed, he would admit that most of his teachers supported the Nazi party, and would even describe the parades they organized and the Nazi songs he was forced to sing along with the rest of the class, even before Hitler took power. When noticing my astonishment, he often argued, "Yes, they were Nazis, but they treated me well." My father was not comfortable talking about it, and he appeared quite embarrassed as he wiped the small tear that ran slowly down his cheek. I believe he was affected by what I call Stockholm bias, a mild version of the better-known Stockholm syndrome.
 
On August 23, 1973, a group of burglars entered and commandeered a Kreditbanken bank branch in Norrmalmstorg Square in Stockholm. Over the next five days, several bank employees were held hostage in a vault by the burglars, who eventually surrendered to the authorities. What happened next was very peculiar. Most of the bank employees who had undergone the nightmare of captivity expressed support and sympathy for the hostage takers in press interviews. Some even offered to serve as character witnesses for the defense in the subsequent trial. The event prompted psychologists and psychiatrists to identify a new psychological phenomenon they called Stockholm syndrome.
Tags: 2014 U.S. Workplace Bullying Survey, Eyal Winter, Gary Namie, Mobbing, stockholm syndrome, workplace bullying, Workplace Bullying Institute
Posted in Tutorials About Bullying, WBI Education, WBI in the News | 3 Archived Comments | Post A Comment () »
Thursday, April 2nd, 2015
WBI: Justice is about to be meted out in Madison Wisconsin three years after Philip Otto took his own life though he was close to retirement from the WI Department of Corrections. Otto had transferred from one facility to another. The climate at Oakhill represented by the actions of several coworkers and led by one supervisor was extremely toxic and unwelcoming. After his death, investigations were conducted leading to terminations of key coworkers. The supervisor was allowed to retire. One captain was reinstated. Other workers filed an appeal with the Wisconsin Employment Relations Commission asking for reinstatement. The hearing examiner Stuart Levitan heard testimony during 16 days in 2013. I reviewed the record and testified on behalf of the State concluding that the fired employees (Rachel Koester, Matthew Seiler and Justyn Witscheber) had demeaned, harassed, bullied and disgraced their peer, Mr. Otto, who had transferred recently to their facility — new to the place, but a veteran corrections officer. Progress in the case reported below is that the hearing examiner ruled Rachel Koester was justly terminated, according to a pending decision released on March 4. … Gary Namie
###
Examiner: Firing of Oakhill Guard Following Suicide Was Proper
By Dee J. Hall, Wisconsin State Journal, March 31, 2015
A hearing examiner has determined that the state Department of Corrections properly fired a guard who allegedly shunned and belittled a fellow officer who later committed suicide.
Philip Otto, 52, killed himself in March 2012 after what his wife, daughter and co-workers described as a pattern of bullying by fellow employees at Oakhill Correctional Institution.
The 20-year DOC veteran's death came just months before he planned to retire with full benefits, his wife, Peggy Otto, told the State Journal in 2012.
In the proposed decision dated March 4, Wisconsin Employment Relations Commission examiner Stuart Levitan found the firing of correctional officer Rachel Koester was justified. He cited an internal investigation launched after Otto's death in which dozens of Oakhill staffers were interviewed.
Tags: bullying, coworkers, Oakhill, Philip Otto, Rachel Koester, suicide, Wisconsin Dept of Corrections
Posted in Rulings by Courts, Target Tale, WBI Education | 1 Archived Comment | Post A Comment () »
Wednesday, April 1st, 2015
Dispatch from WBI colleague Francesco A. Portelos, New York City teacher
Sometimes workplace bullying affects only the victim. Sometimes it propagates to surrounding colleagues, morale and family members. In all cases though, the work is negatively affected. As you can imagine, when workplace bullying hits schools, the students are hurt as well.
Recently, a group of bullied New York City educators, known as Don't Tread on Educators (DTOE), got together and created a list of administrators that have been known to bully and harass their employees. The Administrators in Need of Improvement (ANOI) list has grown in recent months and is now at about 85 administrators throughout New York's five boroughs. It even has an interactive map to locate these bullies by geographic area. The list has given teachers a platform to share their stories and concerns about workplace harassment. The curtain has been pulled back and the harassment exposed.
Many of these stories are similar and show a pattern of harassment that exist in the NYC Department of Education. The ANOI list gives teachers who are being bullied the power to hit administrators where it hurts. ON SOCIAL MEDIA. Visit the DTOE website.
###
Hear Francesco's personal story
Tags: abusive conduct, administrators, ANOI, DTOE, educators, Francesco Portelos, New York City schools, perpetrators, teachers, workplace bullying
Posted in Guest Articles, Hear Ye! Hear Ye! 2, Target Tale, WBI Education | 6 Archived Comments | Post A Comment () »
Tuesday, March 31st, 2015
This Time, It's Personal
Will legislation to protect employees from workplace bullying stifle demanding managers?
By Steven Yoder, Comstock's, March 31, 2015
Carrie Clark, 63, says bullies aren't confined to playgrounds. Sometimes, they run the whole school. 
In 1995, Clark directed an English as a Second Language program in West Sacramento's Washington Unified School District. An influx of foreign students was forcing her staff to work ever-longer hours. She wrote several reports to the district superintendent documenting the extra load and asking for more help. She got no response, she says. So her teachers union representative suggested she put together a petition signed by program staff.
That got a reaction, but not the one she wanted. The superintendent took Clark off of the school's committee of department chairs and canceled and consolidated classes. Clark says he called her house and left an odd, garbled message, and one day after a meeting, he followed her into an empty hallway. Towering over her, his face a foot from hers, he screamed that he wanted "no more petitions!"
Scared, Clark quit a few weeks later. She developed tremors in her right side, which she still has, started having heart palpitations and couldn't sleep. Today, when she talks about what happened, her speech slows to a crawl and her voice quavers like a warped record. A Sacramento occupational medicine specialist diagnosed her with a post-traumatic stress disorder related to her job. After a 20-year teaching career, she'd never set foot in a classroom again. In 2002, she won a $150,000 workers' compensation claim against the district.
There's evidence that the superintendent targeted others who crossed him. He took a job in a district near Yuba City, and in January 1999 the teachers association president there told The Valley Mirror that the superintendent verbally threatened her and that she'd asked a court for a restraining order. She also told a reporter that she was having panic attacks for the first time in her life. (The superintendent, now retired, keeps an unlisted phone number and didn't respond to a certified letter sent to his address requesting an interview.)
Tags: AB 2053, abusive conduct, Ann Wrixon, bill, Carrie Clark, Gary Namie, Healthy Workplace Bill, HR, Independent Adoption Center, legislation, Michael Kalt, SHRM, workplace bullying
Posted in Healthy Workplace Bill (U.S. campaign), Media About Bullying, Print: News, Blogs, Magazines, Target Tale, WBI in the News, Workplace Bullying Laws | No Archived Comments | Post A Comment () »