Archive for the 'WBI Education' Category
Friday, October 2nd, 2015
Bullied targets have trouble getting a fair, complete and transparent investigation of their complaints. They are retaliated against for daring to air their employer's dirty laundry. They are accustomed to reports that find no fault by the accused perpetrators.
Often the people put in charge of the complaints do not believe those hurt. They bring their anti-complainant biases to the task that requires an open-mindedness they do not possess.
I have written about a problematic spokesperson for the post-massacre information about the Umpqua Community College in Roseburg, Oregon.
In many ways, Sheriff Hanlin's ability to block and guide the flow of information, mirrors the experiences of bullied targets who feel railroaded by a less than impartial response to their complaints of health-harming mistreatment.
Tags: bullied targets, investigations, John Hanlin, UCC, workplace bullying
Posted in Commentary by G. Namie, Tutorials About Bullying, WBI Education | No Archived Comments | Post A Comment () »
Wednesday, September 30th, 2015
The Workplace Bullying Institute (WBI), which began as the Campaign Against Workplace Bullying in mid-1997, was born in the kitchen (a tad more comfortable than the garage) of our Benicia, California home. Benicia is in the San Francisco Bay Area. Dr. Ruth had been bullied in the region at a psychiatry clinic in the state's largest HMO. With the help of volunteers, the scope of our ability to help bullied targets took over our living and dining rooms. Our initial presence on the web was at workdoctor.com, then bullybusters.org. When Oprah called in 1998, we hustled to write our first book — BullyProof Yourself At Work. We published it ourselves and became way too intimate with giant rolls of bubble wrap and shipping envelopes. In 2000, the publisher Sourcebooks in Naperville, IL acquired an expanded version of that book. It became the book The Bully At Work: What You Can Do to Stop the Hurt and Reclaim Your Dignity on the Job.
In 2000, the Georgetown Law Journal published the seminal legal article on workplace bullying by Suffolk Law Professor David Yamada. As an early WBI affiliate-friend-colleague, Yamada wrote draft legislation that we dubbed the Healthy Workplace Bill. It fell upon WBI to find ways to get the bill introduced in the states. California was the first to introduce it, in 2003, based on lobbying by WBI starting in 2001 when we were in California.
We left Benicia in 2001 to move to the great Pacific northwest, to Bellingham, Washington, a small town 18 miles south of the Canadian border. Dr. Gary returned to teaching university for two years (back to teaching youngsters and psychology again). There, he created and taught the first college course on bullying in the U.S. — Psychological Violence At Work. With lots of student help, the name WBI was adopted to reflect the expanded commitment to conducting research online. WBI was temporarily academic. After the stint ended, Gary returned to form, as a "recovering academic."
The years in Bellingham were ones of continuous growth. Volunteers gave way to paid staff funded by speaking and consulting engagements. Calls from bullied targets came in monthly by the hundreds. Free advice was given to callers. Then, WBI hired a licensed counselor to offer fee-based coaching. Jessi still conducts coaching for those seeking her help. Between the Drs. Namie and staff, we have heard tales of bullying directly from over 10,000 individuals. No other entity can claim a comparable level of contact. Thus, we became the unrivaled experts in the bullied targets' experiences.
In 2008, we designed the only comprehensive training for professionals in all aspects of the workplace bullying phenomenon — Workplace Bullying University®. Physicians, union officials, nurses, counselors, psychologists, attorneys, consultants, trainers and HR reps from around the world attend the quarterly sessions. We wrote the second edition of The Bully At Work in 2009.
On the research front, we conducted three national prevalence surveys that became the gold standard in the field. With help from talented staff, all websites were modernized, online surveys were conducted, and we developed products for the first time.
Free podcasts and webinars were produced. The WBI YouTube channel grew to over 200 videos.
For employers, we wrote a book to guide their internal steps to eliminate workplace bullying (The Bully-Free Workplace: Stop Jerks, Weasels & Snakes from Killing Your Organization. Wiley, 2011)
Pseudo-academic endeavors included making presentations in research conferences in South Africa, Berlin, Adelaide, and across the U.S. We also were invited to write chapters in academic texts. We published a few peer-reviewed journal articles.
Over the years, WBI, without resources to market its services, relied on media attention. The tally of interviews by print, internet, TV and radio outlets now number over 1,200, making WBI the dominant go-to resource to educate the public about workplace bullying and its consequences for workers and employers.
In 2015, Gary was recognized as one of the most influential organizational psychologists alive today (#5). He is still alive and writing this.
WBI's third era began the summer of 2015. The Drs. Namie moved to Boise, Idaho. Two WBI staff remain in Washington. Others left to pursue personal goals and we were sad to part.
WBI continues to train professionals at University sessions and to conduct research.
The one-stop resource for bullied individuals remains this WBI portal website. But without employers changing their practices, targets are doomed to fight uphill, fruitless battles costing them their livelihoods and health.
2015 marked a change in emphasis. It is time to bring American employers into the movement. They must voluntarily do something about the plague that eats into their profits and damages workers' health. Thus we are now focusing on services for employers. Employers will certainly comply when a law addressing health-harming abusive workplace conduct is enacted. We await the day. Until then, actions employers take are necessarily voluntary.
The Healthy Workplace Bill has been introduced in 29 states and Puerto Rico and the U.S. Virgin Islands. Two states mandate training in abusive conduct (California – for supervisors; Utah – for all state agency employees). The full bill has yet to become law, but a strong network of volunteer lobbyists for the HWB works tirelessly every year in over 30 states. WBI coordinates the State Coordinators.
Thank you for 18 glorious years of support. And thanks to the wonderful folks in Bellingham who got us this far. You remain in our hearts forever — Dave, Jessi, Daniel, David, Noelle, Carly, Noel, and the student volunteers.
Tags: Bellingham, Benicia, Boise, Gary Namie, Ruth Namie, Workplace Bullying Institute
Posted in Products & Services, WBI Education | No Archived Comments | Post A Comment () »
Tuesday, September 29th, 2015
Seek advice for your dilemma. Write to Kalola.
Dear Kalola:
I have been an executive assistant for a very demanding owner of a fast paced business. I wear different hats, from scheduler, recruiter, travel coordinator, IT supervisor, and personal assistant to punching bag. I've supported this person for twelve years, the company is small. FMLA (Family Medical Leave Act) and other state statutes protecting employees do not apply to them.
I am salaried, work over 12 to 20 hours of unpaid overtime a week, which I'm told is part of my position. In all these years, I have been rewarded with two comp days. If I have to attend a doctor's appointment, I am required to make up the time or use 1/2 day of my vacation time.
I have explained to my boss that exempt means exempt from overtime, but she classifies me as an exempt administrative employee. I try to give her information from the Department of Labor but she tells me she doesn't need my input.
She micro-manages everything I do, and makes all the decisions. I use to supervise the file clerks, and receptionist but she eliminated those positions and I also fill in for those positions. I work 24/7 having to respond to email and emergencies on my vacation days. I get texts at 6:30 am asking to change flights and that they be in first class.
You ask why I have stayed so long? My age, my illness, my health has deteriorated due to the stress, I'm trying to get my daughter (I'm a single parent) her father passed away and I just need to get her to college. My employer knows my limitations so she feels she can insult me, humiliate me, do as she pleases and I am not going to leave. I know she is forcing me into quitting so that I don't collect unemployment etc., which would be nothing.
My situation is comparable to domestic abuse, as she is getting too comfortable and has gone as far as grabbed with force files out of my hands, shoved back a file folder as I tried to place on her desk, which was for her own benefit, not mine.
There is no HR department, she owns and micro manages everything. I know she has disqualified me so many times from an exempt to a non-exempt employee, but I know if I seek help from the labor department, she will fire me. She will hire the best of attorneys money can buy, I've witnessed it before.
So many administrative assistants, executive assistants are abused each day. It doesn't have to be physical abuse but the mental anguish these bosses put their assistants through is deplorable. I can go on and on, because there are so many instances, working 24 hours without a break or sleep, being yelled at for going home to take a shower and coming back. Exempt employees should not have to work 60-hour weeks and still be
treated poorly. This category is used to abuse employees into working without being compensated.
I am currently scheduling an appointment with a therapist because sometimes I feel like I'm going to have a nervous breakdown.
Abused and Exploited Exempt Employee
Tags: advice, bullied targets, exempt status, exploitation, Kalola, workplace bullying
Posted in Let's Talk with Kalola, WBI Education | No Archived Comments | Post A Comment () »
Saturday, September 26th, 2015
Consistency is First Step Toward Accountability: The Problem with Case-by-Case Approaches
By Gary Namie, PhD
One of the major complaints from bullied workers is the unfairness and inequity inherent in their employer's approach to bullying complaints. As a group, bullied individuals are very sensitive to perceived injustices.
It is key to remember that if it is an American employer, there is no legal risk-avoidance reason to compel them to take complaints about bullying and abusive conduct seriously. If they treat complaints as legitimate and serious at all, it is because they choose to do so voluntarily.
When a sympathetic, well-intentioned employer does allow bullying complaints to be lodged, that openness is often followed by resolution attempts on a case-by-case basis (CBCB). Adopting CBCB sounds good but is plagued by unintentional consequences.
To employers, CBCB affords flexibility. It allows the investigator and decision maker to take into account mitigating circumstances. For instance, offenders can be forgiven if their misconduct is found to be based on following orders from a higher ranking manager. It also makes sense to be lenient in delivering negative consequences for first-time offenders. How could this be unfair?
From the perspective of rank-in-file employees the CBCB method is perceived much differently. From that view, in the first instance the given orders were unseen. Only the absence of punishment or changes was noticed. Therefore, the decision smacks of favoritism. And if the offender was a department head or director, then it appears the employer is protecting managers. Bullying is met with impunity.Leniency, too, looks like the employer decided to grant the bully wide latitude.
In both cases, employer flexibility feels like employer betrayal to workers.
This is a preventable error.
At WBI, we suggest dropping the CBCB approach. CBCB is the only alternative when no systematic policy-driven solution exists. Create the alternative. If employers truly want to hold accountable destructive workers, then create a policy or code of conduct in which you state unequivocally that abusive conduct is unacceptable.
More important, you must design enforcement procedures to make the policy a living document.
The procedures you create spell out exactly how complaints alleging violations of the policy or code will be handled. Employer responsiveness is key. Regarding the topic of this column — accountability for violations — your enforcement procedures must clearly dictate consistency. This is done by explicitly stating that all procedural steps — investigations, interviews, timelines, notifications of outcomes, and remedies — apply to ALL employees at ALL levels. The antithesis of CBCB is a consistent application of the rules.
If you, the employer, want engaged loyal employees, then substitute a policy and faithful enforcement procedures (governing rules) for old CBCB, make-it-up-on-the-fly, methods of dealing with bullying. Your reputation with your employees depends on it.
###
Gary Namie is co-author of The Bully-Free Workplace (Wiley, 2011) and co-contributor to the WBI Leaders' Column to advise organizational leaders about strategies to deal with workplace bullying.
Tags: accountability, bullied targets, employer advice, Gary Namie, justice, policy, workplace bullying
Posted in Advice for Employers, WBI Education | No Archived Comments | Post A Comment () »
Saturday, September 26th, 2015
How HR Can and Should Handle Bullies
By Lynne Curry, PhD, SPHR
It's easy to say HR should handle bully managers. In reality it's not so simple.
As bullying isn't illegal, HR's hands are often tied unless there's a documentable offense, particularly if the alleged bully is talented, productive and highly regarded by senior management or the industry.
At the same time, while bullying isn't illegal, bullies expose their organizations to potential legal liability. Those who bully become so accustomed to getting their way through insults or pressure that they often don't realize they don't rule the world outside their workplace. When they harass or insult those in legally protected categories, such as someone of a different sex or race, or retaliate against employees who challenge them on safety issues or other legally protected grounds, they may drag their organization into a lawsuit or in front of a regulatory agency. Then, the bully's claim that "it doesn't matter that I called her a b—- because I call all men a——-s" or "I didn't give him a hard time about the safety issue, I treat everyone that way" falls apart.
HR professionals are in in an ideal place to convince upper management to take action when they see a workplace bully edging their company toward these potential pitfalls. They can let their senior management know about the $270,000 Dish Network paid out to a victimized employee fired after he reported abusive behavior by his boss. The jury ruled in favor of the employee when he proved his supervisor verbally and physically abused him and the company didn't listen to his complaints. The jury further ruled that Dish management failed to protect this or other employees from the supervisor's abuse.
HR can let senior managers know about the two million dollars Microsoft paid out because they allowed bully managers and supervisors to create a hostile environment for a salesperson by undermining his work, making false accusations against him, blocking him from promotions, and otherwise marginalizing him. Judge Sulak ruled that the tech giant was guilty of "acting with malice and reckless indifference."
HR often feels hamstrung by the fact that many of the employees who come to them voicing concerns about bullies expect and need confidentiality – even for the fact that they've visited HR. Luckily, HR has alternatives that work. They can provide a confidential avenue for employees to voice their concerns by instituting an employee survey or 360-degree review on the bully.
###
Lynne Curry is author of Beating the Workplace Bully (AMACOM, Jan. 2016) and co-contributor to the WBI Leaders' Column to advise organizational leaders about strategies to deal with workplace bullying.
Tags: advise, employer action, HR, Lynne Curry, workplace bullying
Posted in Advice for Employers, WBI Education | No Archived Comments | Post A Comment () »
Friday, September 25th, 2015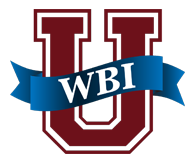 November 13-14-15
In Boise, Idaho
Workplace Bullying University® Training for Professionals
The only intensive, research-driven, comprehensive seminar in all aspects of the Workplace Bullying phenomenon in the world. Created in 2008 by the Drs. Namie, founders of the Workplace Bullying Institute. Three days of exceptional learning, an entirely unique experience.
For Leaders, Nurses, Physicians, Union advocates, Psychologists, Psychotherapists, Consultants, Trainers, HR
For a limited time, we offer an unprecedented tuition discount.
Read all the program details and testimonials at the Workplace Bullying University® website.
Tags: education, Gary Namie, Ruth Namie, seminar, training, Workplace Bullying University
Posted in Hear Ye! Hear Ye! 2, WBI Education, Workplace Bullying University | No Archived Comments | Post A Comment () »
Wednesday, September 23rd, 2015
At WBI, Dr. Ruth, I and several of the staff have listened to long-winded tales of misery endured at the hands of workplace bullies for many years. It amazes us that as many people survive the process as they do. It's a testament to human resilience.
Suicide is the abandonment of hope, of not seeing any future, of not perceiving alternatives. It happens. How often it is the choice of bullied workers is not known. The international pioneer of the movement, Heinz Leymann, wrote in the early 1990's that about 10% of those bullied do take their lives. It was his educated guess.
Now comes an important study from our Norwegian friends at the Bergen Bullying Research Group led by Stale Einarsen. The principal author of the study published Sept. 17 in the American Journal of Public Health is Morten Birkeland Nielsen.
The subtitle of the article is "A 3-Wave Longitudinal Norwegian Study." The key contribution made by the study is that it measured the same group of people during three different time periods. Its longitudinal approach clarifies the sequence of events. It was a test to determine which caused which — bullying at work or considering suicide (the academics and clinicians call it suicidal ideation). The one that preceded the other can be considered a cause of the second.
The study overcame a problem common to all cross-sectional studies (in which different groups of people are measured only once) — the question of correlation between factors. That is, if we ran a study here at the WBI website of bullied individuals and asked two questions — have you been bullied and have you considered suicide — and the two scores were highly correlated, we still could not say with certainty that bullying caused people to consider suicide. The Nielsen, et al., study solved that problem with its unique tracking of a single group over time — in 2005, 2007 and again in 2010. In wave 1, 2,539 (our of 4500 solicited from a national random sample) returned the researchers' surveys. By 2010, the sample was still at 1,291 individuals — the final group with three measurements.
Tags: American Journal of Public Health, Einarsen, Gary Namie, mental health, negative impact, Nielsen, suicide, workplace bullying, workplace bullying insititute
Posted in Bullying & Health, Bullying-Related Research, Social/Mgmt/Epid Sciences, WBI Education | No Archived Comments | Post A Comment () »
Tuesday, September 22nd, 2015
Workplace Bullying May Increase Risk of Suicidal Thoughts
By Lisa Rapaport, Reuters News Service, Sept. 17, 2015
(Reuters Health) – Workers who are victims of bullying on the job may become more likely to contemplate suicide than people who don't experience a hostile office environment, a Norwegian study suggests.
Researchers surveyed a nationally representative sample of roughly 1850 workers and followed them from 2005 to 2010. While less than five percent of participants reported thoughts of suicide during the study period, they were about twice as likely to do so after being victims of workplace bullying.
"Our study adds to the understanding of how bullying is related to thoughts about suicide by showing that the perception of being bullied at work actually is a precursor of suicidal ideation and not a consequence," said lead study author Morten Birkeland Nielsen of the National Institute of Occupational Health and the University of Bergen.
At least 800,000 people worldwide take their own lives each year, making suicide a leading cause of death, Nielsen and colleagues write in the American Journal of Public Health.
Although psychiatric disorders are involved in the majority of suicide attempts, most people with mental health disorders don't take their own lives, the researchers note.
Tags: abusive conduct, American Journal of Public Health, Einarsen, Gary Namie, Nielsen, suicide, University of Bergen, workplace bullying, Workplace Bullying Institute
Posted in Bullying-Related Research, Social/Mgmt/Epid Sciences, Tutorials About Bullying, WBI Education, WBI in the News | No Archived Comments | Post A Comment () »
Monday, August 3rd, 2015
Workplace bullying is endemic in healthcare and education, including higher education, for reasons discussed elsewhere at the WBI website.
Now comes a story of an inept community college administration, at Weatherford College, unwilling to even consider complaints from a long-time faculty member. Professor Karen Lopez Austen about the abusive conduct she faced in the Athletics Department.
The WBI 2014 U.S. Workplace Bullying Survey revealed that most employers deny complaints or justify them. In Austen's case, they never considered the evidence she had assembled for the Board. An outsider can easily infer that the Administration, led by Kevin Eaton, had decided to not renew Dr. Austen's contract, despite the legitimacy of her complaint.
So, as was her right, Dr. Austen filed a civil suit claiming sex and ethnicity discrimination along with retaliation for daring to hold the college accountable to operate lawfully and according to internal policies. She probably, like most bullied targets, especially highly educated individuals, expected to find justice in court. We constantly warn targets that justice is rarely found and almost never in court.
Remember, the college administrators refused to hear her complaint. The trial court judge did not allow Dr. Austen her day in court. Judges possess ultimate authority to grant access to their courts.
Judges have two avenues to end cases before they start — dismissal or summary judgement. Targets are typically plaintiffs who sue their employers, the defense. The defense files the motion to dismiss. Dismissal is based on technical details of the case that have not been addressed ensuring that the law cannot relieve the problem — e.g., "including lack of subject matter jurisdiction, lack of personal jurisdiction, improper venue, insufficiency of process, insufficiency of service of process, failure to state a claim upon which relief can be granted, or failure to join a necessary party."
When the defense files a motion for summary judgement, it is saying that if the parties don't dispute the material facts of the case, then the judge can determine whether the defendant is liable based simply on the pre-trial evidence assembled, if any exists. In the case Austen v. Weatherford College, there was no such agreement. The civil case was all about the disputed facts. The college said nothing happened. Dr. Austen said otherwise. Guess what. The judge in Federal District Court agreed with the college and threw out the case based on summary judgement.
In most cases, financially strapped terminated and unemployed targets go no further. But Dr. Austen filed an appeal with the federal Fifth Circuit. It was no surprise that the Appellate Court upheld (agreed with) the pro-administration ruling of summary judgement. Remember, no entity had yet considered the evidence that plaintiff Austen had put together to prove her complaint of discrimination.
Austen's attorney, Mark Robinett, at the Austin Texas firm of Brim, Arnett & Robinett. P.C., was shocked by the 5th Circuit Court's ruling of a 3-judge panel (Judges Smith, DeMoss and Higginson). What he found appalling was that his client's evidence did not matter. In a general letter to the public, attorney Robinett wrote:
… the Court of Appeals held that her evidence did not matter, that she had failed to present a "prima facie" case or "rebut the legitimate reasons for termination (sic nonrenewal) offered by the college. The court also holds, as if it has some basis for making a fact finding (which is a "no-no" for an appellate court) that "(t)he six serious, documented instances of misconduct from the semester after the settlement agreement were the primary reasons for termination (sic nonrenewal).
Robinett, quoting the appellate court's ruling stated
What matters is not the truth of the underlying complaints and reports, however, but rather whether the college could legitimately have relied on them in deciding to terminate Austen. The college could do so.
In fact, the college president, Eaton, mis-characterized Dr. Austen's complaint to the Board. The Board never heard Austen's perspective.
The injustices Austen faced was compounded by the 5th Circuit with its pro-institutional bias that claimed evidence did not matter. Robinett concluded that the court was doing a trial jury's job without the benefit of live testimony or assessing the credibility of the Weatherford College administrators.
Read Attorney Robinett's letter countering the assertion that Dr. Austen was not renewed for just reasons. She never got to tell her side of the story to an impartial court.
Read the ruling by the three judges that back legal scholarship and justice by decades.
Justice in America?
Tags: 5th Circuit Court of Appeals, abusive conduct, dismissal, justice, Karen Lopez Austen, summary judgement, Weatherford College, workplace bullying
Posted in Fairness & Social Justice Denied, Related Phenomena, Rulings by Courts, WBI Education, Workplace Bullying Laws | 1 Archived Comment | Post A Comment () »
Tuesday, July 28th, 2015
On July 27, WBI Director joined radio talk show host Bill Carroll on KFI-AM, Los Angeles heard throughout Southern California.
Listen
Audio clip: Adobe Flash Player (version 9 or above) is required to play this audio clip. Download the latest version here. You also need to have JavaScript enabled in your browser.
Tags: abusive conduct, Bill Carroll, Calfornia law, Gary Namie, KFI, talk radio, workplace bullying
Posted in Broadcasts: Video, TV, radio, webinars, Media About Bullying, Tutorials About Bullying, WBI Education, WBI in the News | No Archived Comments | Post A Comment () »