Archive for the 'Freedom Week' Category
Sunday, October 19th, 2014
Just in time for WBI's Freedom from Workplace Bullies Week, James Woodson, Tuscaloosa Senior Assistant City Attorney introduced and the city council passed its first-ever workplace bullying policy (Ordinance No. 8144, Oct. 14, 2014). As documented elsewhere at the WBI site, a policy is necessary but not sufficient to comprehensively prevent and correct bullying. But it is a good preliminary step by any employer. Tuscaloosa will follow with training for staff and managers. We commend Mr. Woodson and the council. Woodson told his local TV station
"It wasn't that many years ago that employers were adopting for the first time sexual harassment policies, then that became anti-harassment policies, and I think this is a natural extension to bullying, to essentially catch all of the inappropriate workplace behavior."
[Earlier in 2014, Tennessee became the first state to encourage government agencies as employers to adopt policies to address abusive conduct.]
Here are the policy's strengths and shortcomings.
Tags: abusive conduct, Alabama, HR, policy, Tuscaloosa, workplace bullying policy
Posted in Freedom Week, Good News, Tutorials About Bullying, WBI Education | No Archived Comments | Post A Comment () »
Saturday, October 18th, 2014
On Monday Oct. 20 Noon to 3 pm.
Nevada State Coordinator Kassina McClary leads a rally
in front of Las Vegas City Hall
495 S. Main St., Las Vegas
Join us for this local celebration of Freedom from Workplace Bullies Week.
The event will include testimony by bullied individuals and education about the WBI anti-bullying Healthy Workplace Bill to be introduced in 2015 in the Nevada State Legislature.
Also attending and speaking will be Drs. Ruth and Gary Namie, founders of the Workplace Bullying Institute and leaders of the U.S. Workplace Bullying movement and campaign to enact state laws in the U.S. Come meet them in person. They are scheduled for 1:30 pm.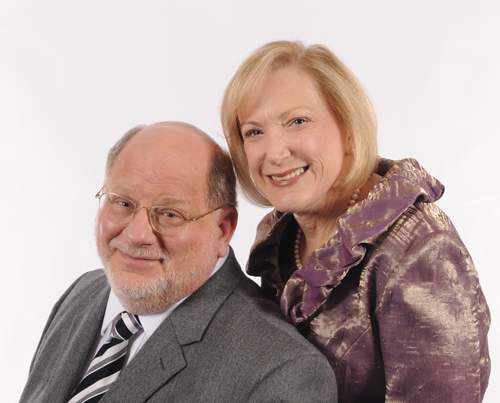 The Namies are authors of The Bully At Work (the book for bullied individuals) and The Bully-Free Workplace (the book for employers). Visit the extensive WBI YouTube channel for hundreds of bullying-related videos.
Tags: Freedom from bullies at work week, Gary Namie, Las Vegas, Ruth Namie, The Bully At Work, The Bully-Free Workplace
Posted in Events & Appearances, Freedom Week, WBI Education | No Archived Comments | Post A Comment () »
Saturday, October 18th, 2014
Workplace bullying is a complex phenomenon because it is systemic with the majority of causes dwelling in the work environment, organizational culture. It is much more than personalities of targets and perpetrators. Thus, to stop it, we all need to pressure employers to stop running on autopilot and allowing bullying to happen as a normal routine way of doing business.
Here are WBI's suggested actions for each of us in different roles and professions to pressure employers to reign in their out-of-control miscreants, to stop rewarding the misconduct, and to establish a positive workplace culture free of abusive conduct for the future.
Bullied Targets/Individuals
Family & Friends
Co-Workers and Witnesses
Unions
Medical Professionals
Employers/Executives
Mental Health Professionals
School Administrators
Community Leaders
State Legislators
Tags: bullied targets, employers, Freedom from bullies at work week, HR, workplace bullying, Workplace Bullying Institute
Posted in Freedom Week, WBI Education | No Archived Comments | Post A Comment () »
Saturday, October 18th, 2014
WBI State Coordinators, the national network of volunteers who lobby state lawmakers to introduce, then enact, our anti-bullying Healthy Workplace Bill, are also the prime activists for Freedom from Workplace Bullies Week. Every year, in many states, cities and counties recognize Freedom Week. In turn, state lawmakers have to pay attention to the grassroots attention paid to ending abusive conduct in workplaces in their respective states.
In 2014, California leads the proclamation race with over 80 cities endorsing Freedom Week just prior to the start of the Week. Check the California Healthy Workplace Advocates website for a current listing. Here is a sample of California cities and counties.
Oakley, Calistoga, Pleasanton, Adlanto, Temecula, Campbell, Oceanside, Buena Park, Garden Grove, Oakdale, Lemoore, Palm Desert, Thousand Oaks, Carpinteria, South Lake Tahoe, Wasco, Santa Maria, Capitola, Saratoga, Santa Rosa, Walnut Creek, Indian Wells, Port Hueneme, San Juan Bautista, Costa Mesa, Kingsburg, Palo Alto, Santa Cruz County, Watsonville, Fowler, Sand City, Moreno Valley, Santa Clara, Grover Beach, Dinuba, Pinole, Ontario, Rohnert Park, Duarte, Goleta, Lompoc, Hermosa Beach, Tulare, Rancho Mirage, Redlands, Ridgecrest, San Leandro, Capitola, Placentia, City of Santa Cruz, Palmdale, Manteca, Portola Valley, Downey, St. Helena, Torrance, Moorpark, Sebastopol, Murieta, Contra Costa County, Mission Viejo, National City, Wheatland, Foster City, LaCanada, Dublin, Montclair, Tehachapi, Tustin, Pico Rivera, Lodi, Anderson, El Cerrito, Burbank, Tehachapi, Brea, South El Monte, Livermore, Lassen County
Tags: California Healthy Workplace Advocates, Freedom from bullies at work week, proclamations, Workplace Bullying Institute
Posted in Freedom Week, WBI Education | No Archived Comments | Post A Comment () »
Friday, October 17th, 2014
County Declares No Tolerance for Workplace Bullying
By Lyn Jerde, Portage (WI) Daily Register, Oct. 16, 2014
Andy Ross made it clear at the outset: Nobody is saying that there are bullies working for Columbia County.
But, in urging the County Board Wednesday to approve a resolution proclaiming Freedom from Workplace Bullies Week, Ross said the county's top governing body should reiterate the importance of a bully-free workplace.
Ross is a member of the County Board's Human Resources Committee, which offered the resolution, which the County Board approved unanimously.
The Workplace Bullying Institute, based in Bellingham, Washington, started largely because one of the founders, Ruth Namie, once had a "boss from hell," according to information on the Workplace Bullying Institute's website. In the 1990s, she wrote, there was little legal recourse for victims of workplace harassment if the harassment wasn't overtly racist or sexist.
The Institute has declared next week, Oct. 19 to 25, as Freedom from Workplace Bullies Week.
The Institute defines workplace bullying as "a systematic campaign of interpersonal destruction that jeopardizes your health, your career, the job you once loved." This kind of bullying usually doesn't entail physical threats, but rather deliberate emotional and psychological abuse.
Ross told the County Board that the resolution puts the county on record that such behavior won't be tolerated in any Columbia County department.
"This is one of those topics that we wish we didn't have to address," he said.
The topic is being addressed, Ross noted, in ongoing management and leadership training that has been provided, first to county department heads and later to lower-level managers in county departments. The training, offered through Madison Area Technical College, will focus this fall on how managers can avoid bullying behavior.
"Depending on how old you are," Ross said, "it may be something that was acceptable, and pretty common, years ago. But we can't tolerate it anymore."
Tags: Andy Ross, Columbia County, Freedom from workplace bullies week, Portage Wisconsin, proclamation, resolution, workplace bullying
Posted in Freedom Week, Good News, Media About Bullying, Print: News, Blogs, Magazines, WBI Education, WBI in the News | No Archived Comments | Post A Comment () »
Wednesday, October 15th, 2014
Robert Greer delivers proclamation to WV Healthy Workplace Advocate Pam Schade at Bridgeport, WV City Council meeting. The event was captured by WBOY-TV, Clarksburg, WV.
West Virginia has been active with Healthy Workplace Bill legislation. New legislation will be introduced for the 2015-16 session.
Celebrate WBI's Freedom from Workplace Bullies Week October 19-25, 2014
Tags: Bridgeport, Freedom from workplace bullies week, Pam Schrade, Robert Greer, West Virginia, Workplace Bullying Institute
Posted in Freedom Week, Healthy Workplace Bill (U.S. campaign), WBI Education, WBI in the News | 1 Archived Comment | Post A Comment () »
Thursday, September 25th, 2014
Freedom Week is a chance to break through the shame and silence that shrouds workplace bullying. No one asks to be targeted, to be dominated, to be humiliated. The psychological assaults harm the person's health and the health and well being of families, too.
Bullying at work is most like the phenomenon of domestic violence. [October is also Domestic Violence Awareness Month.] It is abuse where the abuser is on the payroll. Coworkers and employers notoriously ignore it. Through their indifference, they tacitly support and encourage it. Employers suffer no consequences because workplace bullying is not yet illegal in the U.S.
Freedom Week is a time to be daring and bold. Do something!
Tell WBI what you have planned and we will announce it here at the website.
Visit the Freedom Week site to learn what different groups can do.
Downloadable 2014 WBI Freedom Week Flyers
• Freedom Flyer Format #1
• Freedom Flyer Format #2
• Freedom Flyer Format #3
Tags: Freedom from workplace bullies week, Freedom Week 2014, Workplace Bullying Institute
Posted in Freedom Week, Hear Ye! Hear Ye! 2, WBI Education | 1 Archived Comment | Post A Comment () »
Saturday, October 26th, 2013
For Freedom Week 2012, we gathered at the National Press Club in Washington DC to hear two union presidents declare their opposition to Workplace Bullying. Here are those statements repeated.
Unions are the most natural advocates for anti-bullying. However, bullying befuddles many union leaders (they are tough guys and gals themselves, they aspire to management and co-opt union goals). Rank-in-file members want and deserve protection against bullying assaults, regardless of the source — management or member. Member-on-member bullying provides the union with opportunities to do better, to serve more, to support abused members, to correct abusive members, to use freedom from bullying as an organizing tool.
Help WBI help your union do more. Visit our Workplace Bullying for Unions website. Attend Workplace Bullying University® to equip the entire union with requisite skills to attack the problem. Tell defiant leadership to stand down and not become bullies themselves.
Tags: David Holway, Freedom from workplace bullies week, Gary Namie, Greg Sorozan, Mary Kay Henry, NAGE, seiu, Unions, workplace bullying
Posted in Freedom Week, WBI Education | No Archived Comments | Post A Comment () »
Friday, October 25th, 2013
The WBI Freedom Week Proclamations Gallery
Tags: cities, Freedom from workplace bullies week, proclamations
Posted in Freedom Week, WBI Education | No Archived Comments | Post A Comment () »
Friday, October 25th, 2013
#5: Freedom from Fear
Fear is the dominant emotional identifier in workplaces where bullying has struck. Bullies engineered it that way. When the targeted person is paralyzed by fear, there can be no counter-aggression, no blinding retort that would neutralize the perpetrator. Similarly, fearful coworker-witnesses will not rise up to defend their bullied colleague.
Fear takes many forms:
- Fear to confront swiftly & immediately is mainly felt by witnesses. Of course, deciding to take no action is based on a skewed internal calculus. We irrationally imagine worst case scenarios, magnifying relatively small risks into large ones. Clinicians call it "catastrophizing." The worry: "if I intervene, I will be slain, figuratively." That's an imagined risk and not likely to happen. In fact, everyone suffers more when the bully is allowed to pursue her or his aggression without being stopped by witnesses who have the numerical power to overcome a lone perpetrator. In other words, the failure to stop the bullying poses a real risk to the entire workplace worse than the imagined one. However, the self-generated rationale for coworker inaction is fear of being the next target, of being persecuted for defending the target, of being the only one of the entire team to act, of botching an intervention attempt, or of getting involved in what could be construed as a private battle between two workers.
• For targets, shock from being told they are incompetent overwhelms both coping and decision-making skills. Rational thought becomes almost impossible. The magnitude of the lie is so stunning and incredulous, personal shame and guilt are the most probable initial emotions. After the first assaults, targets fall into a pattern of anxious anticipation of each encounter.
• Long-term harm to witnesses includes clinical depression (yes, just from witnessing bullying) and guilt over not defending a friend.
• No one suffers as much as targets, the direct recipients of abuse. Long-term damage to targets is from anxiety that strengthens when employers block separation from bullies. Anxiety and fear activate the human stress response. Targets are trapped. As exposure to the stressor of workplace bullying extends weeks into months and months into years, health harm worsens. Our biological reaction to stressors is supposed to be brief to minimize harm. Stress-related diseases, from unremitting incidents, affect entire systems — cardiovascular, gastrointestinal, immunological, chronic kidney disease, rheumatological, cortical volume in memory & decision making brain areas, and disruption of DNA replication that accelerates aging. These diseases can kill.
• As bullying continues unabated by inept institutional representatives, targets' emotional injuries grow more severe. 80% experience debilitating anxiety, 50% suffer panic attacks, 49% are diagnosed with clinical depression, 66% have trauma-like states of agitation and anger, and 83% experience acute apprehension of the next negative act. This is a compromised life, of always walking on eggshells in light of impending danger.
• Stressors responsible for all of the ill effects for those unfortunately targeted include: tactical threats to job security, sabotage of work, verbal threats to personal safety, attempts by perpetrators to redefine one's self-definition and self-image, intimidating interpersonal behavior, humiliating actions designed to instill a sense of shame or worthlessness. Remarkably, ALL of these actions are preventable! None make a positive contribution to any workplace. Despite the claim that fear is a useful motivator, in the long-run it fosters disloyalty and resentment. Only unskilled managers routinely rely on fear.
In a sense, the desire to establish fear in the hearts of targeted workers underlies the robbery of the other principal workplace Freedoms — Social Affiliation, Dignity, Credibility, and Innocence.
Sadly, perpetrators of targets' fear are perhaps very fearful themselves. They are mortified of revelations of their personal weaknesses. Some are technically incompetent. Some have only their record of butt-kissing to protect them from termination. Some are socially inept, lacking emotional intelligence. Some are so narcissistic or mean (antisocial), they know their glowing reputation is a farce if the truth ever be found. In some way, all bullies are imposters, with a fictitious public persona masking a darker abhorrent self hiding in the shadows.
It is important we make helping individuals exploited by the imposters our top priority. Let's drive out fear within our organizations on behalf of the victimized.
Five Freedoms for WBI Freedom from Workplace Bullies Week
To Affiliate with Friends | Dignity at Work | To be Believed | To be Innocent | From Fear
Tags: bullied targets, fear, Freedom from workplace bullies week, Gary Namie, Workplace Bullying Institute
Posted in Freedom Week, WBI Education | No Archived Comments | Post A Comment () »