Archive for the 'Bullying & Health' Category
Thursday, March 21st, 2013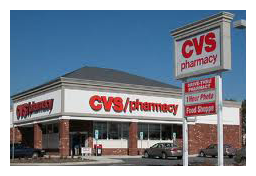 The pharmacy chain, CVS Chainmark, has taken employee wellness to new draconian levels. On the surface, they are a healthcare giant who can claim to care about employee health. Obesity is a national problem and strains the healthcare system.
So, the 200,000 employees were told that CVS will pay for health screening. By May 1, employees who use employer-provided health insurance (not sure if the premium is 100% borne by CVS) must provide their weight, height, body fat, blood pressure and glucose and fasting lipid levels — ostensibly to know their key health metrics in order to take action to improve their numbers, if necessary. CVS will pay for testing.
Coercion is involved. Employees must sign a form that the screening is "voluntary." Results are then sent to to WebMD Health Services Group who administers benefits for CVS. There are two consequences for those in poor health. If they refuse to submit to testing, they will pay a $50/month penalty, $600 annually added to their health insurance premium. Second, if they do submit health data, the company, WebMD on behalf of CVS, can limit the employee's choices of health care plans in the future. Fatties have limited choices.
Tags: bullying and health, CVS, Gary Namie, health insurance, health screening, hypertension, workplace bullying
Posted in Bullying & Health, Commentary by G. Namie, Employers Gone Wild: Doing Bad Things, The New America, WBI Education | No Archived Comments | Post A Comment () »
Tuesday, March 5th, 2013
Carrie Clark, California State Co-Coordinator, spoke on March 2, 2013 about workplace bullying and the need for the Healthy Workplace Bill in states.
The presentation was made at a forum on the epidemic of bullying against public workers in northern California sponsored by the Stop Workplace Bullying Group, the Injured Workers National Network IWNN and the United Public Workers for Action.
Tags: Carrie Clark, Gary Namie, Steve Zeltzer, United Public Workers for Action
Posted in Bullying & Health, Healthy Workplace Bill (U.S. campaign), Tutorials About Bullying, Unions, WBI Education, Workplace Bullying Laws | No Archived Comments | Post A Comment () »
Monday, February 11th, 2013
HALF OF WORKPLACE BULLIED TARGETS FORGO LEAVE
UNPAID LEAVE A REALITY FOR MANY
WBI 2013-A Instant Poll
Individuals who are bullied at work can suffer stress. With prolonged exposure, that stress can trigger stress-related diseases. Health complications follow. At some point, those individuals are adversely affected and work suffers. It becomes apparent to them, coworkers, and family members that leave from work should be taken to allow for health recovery.
Leave options for American workers include taking paid sick leave, filing for workers compensation, taking family medical leave or seeking disability insurance. Only 23% of private-sector employers offer at least one day of paid sick leave. There is no national mandate for employers to provide paid sick leave in the U.S.
Tags: bullied targets, Gary Namie, McGill Institute for Health and Social Policy, paid sick leave, targets of workplace bullying, WBI research, Workplace Bullying Institute
Posted in Bullying & Health, Laws Outside the U.S., WBI Education, WBI Surveys & Studies | No Archived Comments | Post A Comment () »
Thursday, February 7th, 2013
WBI introduced the British term "Workplace Bullying" to the U.S. back in 1997. We sometimes cringe when we see the bullying or bully terms tossed around glibly when people really mean to say "mean." Bullying is so much more.
WBI defines workplace bullying as repeated, health-harming mistreatment of one or more persons (the targets) by one or more perpetrators that takes one or more of the following forms:
Verbal abuse
Offensive conduct/behaviors (including nonverbal) which are threatening, humiliating, or intimidating
Work interference — sabotage — which prevents work from getting done

The public may focus on the acts themselves, for example, verbal abuse. The most popular measure of bullying used by academic researchers is called the Negative Acts Questionnaire. Most consider verbal abuse unilaterally delivered to be sufficient to call the act bullying and the actor a bully. But we have a contrarian view.

We believe acts alone do not constitute bullying. Some recipients of what we all would agree was verbal abuse are not negatively affected. They genuinely are not offended, hurt or damaged in any way. Individual differences in sensitivity and socialization can account for the very real result.

Bullying requires both a committed act (actually acts done on a chronic basis) AND a negative effect on the recipient, the target. Neither act nor harm alone defines bullying. Without tangible impact, when there is no harm, there is no foul. Caveat: The onset of harm may be delayed as is PTSD. The absence of immediate harm followed by a latent effect is still harm. If no harm ever manifests itself, then we can say the person was not harmed and, therefore, not bullied.

Tangible harm comes in at least four varieties.
Tags: economic harm, Gary Namie, health harm, occupational health, workplace bullying, workplace bullying definition
Posted in Bullying & Health, Tutorials About Bullying, WBI Education, WBI Surveys & Studies | 2 Archived Comments | Post A Comment () »
Friday, January 4th, 2013
"12-9″ is the New York City subway transit code for a passenger under a train. In 2012 55 people died by subway impact. When the death is a deliberate suicide, there are at least two victims — the person committing suicide wishing to die and the train operator dragged into the plan involuntarily. For operators, they are at work on the job.
Equally horrific is the recent spate of deliberate murders committed by crazed individuals who push others onto the tracks in front of a subway train that cannot stop in time to prevent death or injury.
The sensitive New York Times report about the plight of train operators caught my attention.
Historians of the workplace bullying movement recognize the phenomenon that first interested Heinz Leymann, the international founder. The suicides caused the trauma from work that led to his work on mobbing. The best source of information about Leymann is written and maintained by Prof. Ken Westhues at the University of Waterloo.
Leymann researched mobbing in Sweden. Follow the links at the above website (Essential Article to read one of Leymann's earliest English-language articles.) Mobbing always has several perpetrators and a single victim. Some argue that workplace bullying is different. At WBI we believe they are the same thing. In bullying, accomplices line up to aid and abet the single instigator leading to a "ganging up" as in mobbing.
Tags: subway train operators, suicide, vicarious trauma
Posted in Bullying & Health, WBI Education | No Archived Comments | Post A Comment () »
Tuesday, November 27th, 2012
Whether a person is traumatized by sexual abuse, crime, war or the workplace, their resulting posttraumatic stress disorder (PTSD) can be resistant to traditional psychotherapy. A breakthrough alternative may be on the horizon — methylenedioxymethamphetamine (MDMA) in pure form combined with psychotherapy. According to the Multidisciplinary Association for Psychedelic Studies, which funded the research, MDMA is not the same as Ecstasy. Substances sold on the street under the name Ecstasy do often contain MDMA, but frequently also contain ketamine, caffeine, BZP, and other narcotics and stimulants.
A randomized, double-blind and placebo-controlled study of twenty-one individuals with treatment-resistant PTSD was conducted by Michael Mithoefer, M.D. with co-therapist Ann Mithoefer, B.S.N. in Charleston, SC. The early phase was completed in 2008 with results published in the Journal of Psychopharmacology in 2010.
Over three years later, the long-term follow up was completed by the research-clinicians. The positive benefits from the MDMA + psychotherapy protocol lasted for 17 of 20 individuals available for the study. They reported minor to no symptoms. New life stressors caused relapse for the others. The follow-up study also appeared in the Journal of Psychopharmacology on Nov. 10, 2012.
Tags: Doblin, Ecstasy, MAPS, MDMA, Mithoefer, PTSD treatment
Posted in Bullying & Health, Bullying-Related Research, Social/Mgmt/Epid Sciences, WBI Education | No Archived Comments | Post A Comment () »
Friday, October 12th, 2012
Thursday Oct. 25 – Portland, OR – Oregon Health & Science University School of Nursing
Free community presentation, 7:30 pm PST by Dr. Gary Namie
First Floor Auditorium
3455 S.W. Veterans Hospital Road
Portland, OR
Free parking
Campus Map (School of Nursing is Bldg. 30)
Tags: Gary Namie, OHSU School of Nursing
Posted in Bullying & Health, Events & Appearances, Freedom Week, WBI Education | No Archived Comments | Post A Comment () »
Thursday, September 27th, 2012
Wanted to alert WBI followers to a marvelous review of the newest approaches to treating PTSD written by Pulitzer Prize winning author Tina Rosenberg. The New York Times article is called For Veterans, a Surge of New Treatments for Trauma. Key points include:
- alternatives to cognitive behavioral therapy (talk-insight) exist in which PTSD victims do not have to recite details of their ordeal to de-sensitize themselves over time
- a Mind-Body program has a low dropout rate with 80% improvement score
- mindfulness may bring positive results
Tags: bullied targets, military veterans, PTSD, PTSD treatment
Posted in Bullying & Health, Bullying-Related Research, Social/Mgmt/Epid Sciences, Tutorials About Bullying, WBI Education | 1 Archived Comment | Post A Comment () »
Tuesday, September 25th, 2012
In a just published large sample (n=4,238) study across four Swedish industries — paper mills, steel factory and truck manufacturer — researchers from the government's Institute of Environmental Medicine followed witnesses to workplace bullying for 18 months. At the end of the measurement period, women witnesses showed a higher prevalence of clinical depression (33.3%) than did men witnesses (16.4%).
This study clearly showed that exposure to bullying, a vicarious experience for witnesses, is a significant risk factor in developing depression from negative conditions in the workplace. That's the major finding from the study.
Tags: clinical depression, coworkers, witnesses
Posted in Bullying & Health, Bullying-Related Research, Social/Mgmt/Epid Sciences, WBI Education | 5 Archived Comments | Post A Comment () »
Friday, August 17th, 2012
2012 has been a busy year of research here at the Workplace Bullying Institute. We already have 8 studies archived at the site. All 2012 surveys to date are online (non-scientific, self-selected samples), relying on site visitors to be respondents (known to be predominantly a group of bullied individuals) so we can teach others how bullying affects innocent workers. We have analyzed 7 Instant Polls (IP, single-question surveys) and one large multiple-item questionnaire with the biggest sample of the year. Here is the easy guide to finding the result of each study.
| Survey | Title of the Study | Sample size | |
| --- | --- | --- | --- |
| | Strategies' Effectiveness: What Works for Targets & What Doesn't? | 1,598 | Results |
| IP-A | Why Bullying Happens | 658 | Results |
| IP-B | Employer Bullying Policies | 311 | Results |
| IP-C | Aftermath of Contacting HR for Help | 372 | Results |
| IP-D | Impact of Workplace Bullying on Employee Health | 516 | Results |
| IP-E | Employers' Attitudes Toward Responsibility to Stop Workplace Bullying | 250 | Results |
| IP-F | Is Justice Attainable for Bullied Targets? | 331 | Results |
| IP-G | When & Why Employers Will Stop Bullying | 338 | Results |
Visit the WBI RESEARCH COLLECTION, including National Surveys.
Tags: surveys, WBI research, workplace bullying research
Posted in Bullying & Health, Tutorials About Bullying, WBI Education, WBI Surveys & Studies | No Archived Comments | Post A Comment () »