Archive for the 'Tutorials About Bullying' Category
Friday, March 7th, 2014
US Congressman Darrell Issa, chair of the House Oversight Committee bullied fellow Congressman Elijah Cummings and below is the video record of it recorded by C-SPAN. Issa allowed no one to testify at this Wed. March 5 hearing held to humiliate former IRS worker Lois Lerner who invoked her 5th Amendment right to not give self-incriminating answers to Issa's questions. Rep. Cummings had something to say, but Rep. Issa turned off his microphone twice. Issa adjourned the hearing while the outraged Cummings attempted to speak.
Bullied targets have borne the brunt of a bully's contempt similar to that demonstrated by Issa.
Tags: bullying, contempt, Darrell Issa, disrespect, John Lewis, political bullying
Posted in Broadcasts: Video, TV, radio, webinars, Media About Bullying, Tutorials About Bullying, WBI Education | No Archived Comments | Post A Comment () »
Wednesday, February 19th, 2014
New from your friends in the legal-averse HR industry: a webinar for HR folks on how to avoid granting (un)paid leave or making federal law mandated accommodations for people with mental disabilities called depression.
Session title: "Depression in the Workplace"
A rational person would think the session would be led by a psychologist, but nooo, it's an attorney from the Eyres Law Group. Of course, if you or I non-attorneys professed to opine on subjects delving into the application of laws, we would be accused of an illegal act. But attorneys believe mental health and psychology are something not requiring any training or specialization.
The webinar topic list is upsetting, given what we know about the trauma that workplace bullying causes. And the fact that 49% of bullied individuals suffer clinical depression for the first time in their lives at the hands of an abuser at work!
Look at these webinar goals:
• How to tell if a depressed employee is "disabled" under the ADA's mental impairment definition (WBI: the only thing worse than attorneys playing psychologist is HR doing the same. Yikes!)
• Whether depression is generally a "covered" disability if it's the result of an underlying medical condition or due to an emotional trauma (WBI: which, of course, would never be caused BY the workplace)
• The medical inquires, limited examinations, and documentation you may legally request that the employee provide in support of a need for leave as accommodation (WBI: here's where employers hire their own hack shrink who conducts an "independent" medical exam guaranteed to conclude that the problem is not real, these medical professionals rarely practice outside employer panels)
• How to respond to erratic attendance and persistent tardiness, including when to raise potential FMLA leave as an option (WBI: FMLA, in most cases is unpaid leave forcing workers to stay on the job against their physicians' advice)
• How to successfully manage intermittent leave for chronic depression and curb potential FMLA abuse related to depressed workers (WBI: yes, abuse of unpaid leave is surely a chronic problem in the American laborforce that works more hours than workers in any other industrialized nation because there is no paid sick leave policies and leaves must be begged for. This smells like employer paranoia. Too bad employers don't have to answer yet for real abuse, abuse of employees!)
• When you may legally discipline or terminate an employee with depression without sparking liability under federal disability and leave laws (WBI: Ah yes, the real agenda — how to fire the harmed employee.)
Tags: ADA, clinical depression, disability, Health harm from bullying, HR, mental illness, workplace bullying
Posted in Employers Gone Wild: Doing Bad Things, Tutorials About Bullying, WBI Education | No Archived Comments | Post A Comment () »
Wednesday, February 12th, 2014
Now that more employers are learning about workplace bullying from the high visibility NFL case and more awareness in general, some are moving toward adopting policies. At WBI we take the news with a grain of skepticism.
We have been writing specific anti-bullying policies for organizations since 1998. Our process is to facilitate the Policy Writing Group composed of staff representing the various professions and ranks in the organization. The process produces policies and procedures. Equally important are the values of group members that surface when asking key questions enroute to finalizing provisions of the policy and procedures. For example, "How strongly committed eradicating bullying can we afford to declare?" "How many confirmed violations by offenders must be allowed before termination?" "How do we restore victims 'wholeness' and regain trust of coworker witnesses?"
The majority of C-suite dwellers believe workplace bullying is a "serious problem," but, in turn, they prefer to let HR handle complaints, are rarely involved, and don't believe it happens in their workplaces. Thus, bullying, to executives is a lower-level, HR-level issue. This is a false assumption.
Tags: Akron, Miami University, sexual assault policy, workplace bullying policy
Posted in Employers Gone Wild: Doing Bad Things, Tutorials About Bullying, WBI Education | No Archived Comments | Post A Comment () »
Wednesday, February 12th, 2014
Jack Welch, the former CEO of General Electric, "Neutron Jack," and "CEO of the Century," famously practiced and preached that the "top 20% of performers deserved to be handsomely rewarded while the bottom 10% should be replaced." His "winning" strategy was to instill fear in all workers that at any time they could drop into the abyss of the lowest 10% and be banished.
Companies copied the practice of forced distributions for performance ratings, then acting on the arbitrarily discarded 10%-ers. One such company was Microsoft. They called it "stack ranking." Microsoft used a 1 to 5 scale, with 1 being the best and dictates that 20% of employees get a 1, 20% get a 2, 40% get a 3, 13% get a 4, and 7% get a 5 — a forced distribution not based on merit. Groups were also ranked against each other. Managers then had to fight among themselves to get resources.
The system compelled managers to fire people while ignoring actual performance criteria. It is a cruel system to both inaccurately rated workers and rating managers. It pits employee against employee, fostering a bullying culture. It creates zero-sum competition within the ranks that consume every worker's emotional energy. Here's how one manager described it:
When I became a manager I was forced to stack rank and kill off several people. It was the cruelest, most vicious form of management ever devised. The philosophy was to get rid of the bottom 10% and refresh the ranks. I found myself forced to get rid of people who had devoted many years of service to MSFT's success but had either burned out or had suffered some other life crisis (illness, death, divorce etc) which caused them to rank last. So rather than work to improve our people we got rid of the heart of MSFT culture. I hated it. I loathed it. And it caused me to burn out too. I left in 2000. Just in time to miss the burst of the Tech bubble. Yet our district manager, (who shall remain nameless), thrived in all of this chaos and turned it into a lucrative career. Such was the politics of MSFT at the time. Kinda like the old Star Trek parallel universe episode. Where you advanced by forming alliances and killing off your competition. And hence the decline of MSFT since the late 90′s. Yet some people came out on top. Cruelty isn't even the right word.
Tags: Jack Welch, Lisa Brummel, Microsoft, performance appraisal, stack ranking, workplace bullying
Posted in Good News, Tutorials About Bullying, WBI Education | No Archived Comments | Post A Comment () »
Saturday, February 1st, 2014
Bully Nation
by Yale Magrass and Charles Derber
New Jersey Governor Chris Christie has appropriately been called a bully. This has implications well beyond Christie. His calling out has the potential to shift the growing public conversation about bullying from a pyschological narrative about abusive individuals to a new discourse on institutionalized bullying, carried out by ruling institutions and elites.
The current focus on bullying – like much of the discussion about guns and gun violence – has tended to focus on individuals and mental health. It is a therapeutic narrative. Bullying is seen primarily as a psychological problem of individuals. The victim needs therapy, better communication or adaptation skills. Bullies are characterologically flawed and need therapy or perhaps legal punishment.
But there is little or no discussion of larger social or cultural forces in the United States and the American institutions or leaders who bully other countries or workers and citizens at home. Institutionalized bullying is endemic to a capitalist hegemonic nation like the United States and creates death and suffering on a far greater scale than personal, everyday bullying, as important and toxic as the latter might be.
Tags: Charles Derber, institutional bullying, international bullying, sociology, U.S. bully nation, Yale Magrass
Posted in Guest Articles, Media About Bullying, Print: News, Blogs, Magazines, Tutorials About Bullying, WBI Education | No Archived Comments | Post A Comment () »
Friday, January 31st, 2014
The battle between an ethical physician and corrupt regulators

See the similar case of Dr. Kerr in San Francisco.
Tags: physician, Suarna Mehulic, whistleblower, workplace bullying
Posted in Target Tale, Tutorials About Bullying, WBI Education | 1 Archived Comment | Post A Comment () »
Friday, January 31st, 2014
The Miami Dolphins bullying scandal mirrors in so many ways what happens to bullied targets in corporate and government jobs.
Follow the full NFL story in the Category list in the sidebar: NFL: Jonathan Martin
Now that the target, Jonathan Martin, has finally spoken, the bully ratchets up his defense.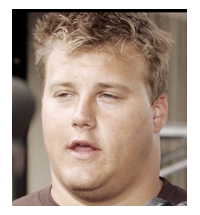 Richie Incognito, alleged bully (pictured on the left), who lost pay for only 2 football games and was paid to not play for the Dolphins or any other team for the remainder of the season, is going on offense.
Since most of his public behavior is indefensible — racial slurs in text messages and drunken rants caught on camera — his PR advisers are attacking Martin. Always blame/attack the victim. He claims Martin gave as good as he got. Remember bullies are believed; bullied targets are not believed.
The Big Lie: the relationship between Martin and Incognito was "friendship." Friends are equals. Friends care about each other. Friends respect one another. Friends don't abuse. Friends don't exploit.
Tags: abuse, bullying, Jonathan Martin, Miami Dolphins, NFL, Richard Sherman, Richie Incognito, Tony Dungy, violence
Posted in NFL: Jonathan Martin, Tutorials About Bullying, WBI Education | No Archived Comments | Post A Comment () »
Thursday, January 30th, 2014
Ever since the media explosion in October 2013 following Miami Dolphins offensive lineman Jonathan Martin's decision to leave the team due to an abusive work environment, jock pundits struggled to understand his courageous decision. Martin, the target of racial and hateful mistreatment, was blamed. Further, jocks (and much of mainstream pro football-crazed America) described abusive locker room conduct as an indispensable part of the NFL job.
Jump forward to Sunday January 19, 2014. Seattle Seahawk safety Richard Sherman blocked the pass that would have put the SF 49ers in the Super Bowl. With the block and only seconds remaining in the game, Sherman cemented the win for his team, and the Seahawks advanced to the biggest game of the season. In the immediate aftermath, while running off the field, he gave a now infamous rant to Erin Andrews and the national TV audience.
All interviews thereafter with the sought-after Sherman were a disappointment if interviewers expected the rage to be repeated. He apologized for a personal attack on the 49er receiver he had bested. But he taught the nation lessons in how American racism resides barely under the surface.
For our purposes here, Sherman's most astute statement was to a CNN interviewer after the on-field rage. His explanation is critical to understanding how abuse can happen in a violent sport, "barbaric" in his own words. He distinguishes play on the field that is necessarily brutal to be successful from how players should conduct themselves off the field, in the locker room and when they re-enter civilian off-the=field life. I call it the Sherman Switch. Listen to his brief explanation. Mature players, currently all men, flip that switch. It is clearly "manly" to do so. He even eschews fighting.
Tags: anger, bullying, Jonathan Martin, Miami Dolphins, NFL, rage, Richard Sherman, Richie Incognito
Posted in NFL: Jonathan Martin, Tutorials About Bullying, WBI Education | No Archived Comments | Post A Comment () »
Wednesday, January 29th, 2014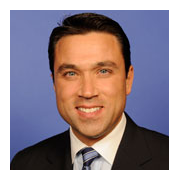 Last week, the FBI arrested Congressman Michael Grimm's (R-NY) fundraiser (and ex-girlfriend) Diana Durand on charges of illegally contributing more than $10,000 to Grimm's 2010 campaign through straw donors. And he's a known "tough guy," as an ex-Marine and FBI agent.
Last night he was interviewed by NY1-TV reporter Michael Scotto. After commenting about the State of the Union address, Scotto dared to start to ask Grimm about the above scandal, but didn't get the question out before Grimm declared it off limits.
Grimm walked out of camera range for seconds. Then he returned while the camera was still running to threaten Scotto. Here's the text of the exchange.
Grimm: "Let me be clear to you, you ever do that to me again I'll throw you off this f—–g balcony."

Scotto: "Why? I just wanted to ask you…"

[[cross talk]]

Grimm: "If you ever do that to me again…"

Scotto: "Why? Why? It's a valid question." [[cross talk]]

Grimm: "No, no, you're not man enough, you're not man enough. I'll break you in half. Like a boy."
When the twittersphere exploded with calling Seattle Seahawks Richard Sherman a thug after his post-game rant was televised, Sherman eloquently and accurately replied with the definition of thug that requires that criminality be a part.
Now comes Grimm whose threats of bodily harm might actually constitute a crime. To me, that justifies his branding as a thug.
Tags: bullying, FBI, Michael Scotto, NY1, rage, Rep Michael Grimm, threat, thug
Posted in Broadcasts: Video, TV, radio, webinars, Media About Bullying, Tutorials About Bullying, WBI Education | No Archived Comments | Post A Comment () »
Tuesday, January 28th, 2014
The American Psychological Association (APA), sponsor of the annual competition for the Psychologically Healthy workplace, has posted an informational resource page on Workplace Bullying for employers.
They also produced a cartoon which is factually correct. Thank you, APA.
Tags: American Psychological Association, workplace bullying, Workplace Bullying Institute
Posted in Broadcasts: Video, TV, radio, webinars, Hear Ye! Hear Ye! 2, Media About Bullying, Print: News, Blogs, Magazines, Tutorials About Bullying, WBI Education | No Archived Comments | Post A Comment () »