Archive for the 'University Trg for Prof' Category
Wednesday, November 20th, 2013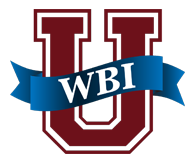 Since 2008, 120 professionals have graduated from the 3-day Workplace Bullying University®, the only comprehensive training for professionals in North America, created and delivered by the founders of the U.S. movement — Drs. Gary and Ruth Namie. Small groups. Research-driven. Target-centric. Graduate-level seminar.
In early 2014, we are happy to provide a session in Texas. The dates and locations are:
January 17-18-19 in Houston, Texas
February 7-8-9 in Bellingham, Washington

Also, we offer significant tuition discounts for timely registrations.
$500 off for Jan. Houston University if deposit paid by Nov. 22
$500 off for Feb. Bellingham University if deposit paid by Dec. 13
$300 off for Jan. Houston University if deposit paid by Dec. 20
$300 off for Feb. Bellingham University if deposit paid by Jan. 10
Professionals who attend University:
• Nurses
• Counselors
• Teachers
• Professors
• Attorneys
• Trainers
• Consultants
• Union Representatives
• Psychotherapists
• HR Professionals
• Entrepreneurs launching new careers
Reviews …
"Definitely the most value-added program to organizational development I have attended in my 30-plus years in the business."
"This is the best training I have attended in my 22 years of being a union advocate."
"What a gift of the years of knowledge and experience you gave us and wrapped in a fun envelope that made it easy to understand."
"I can't say enough about the level of expertise that Gary and Ruth possess. They are on top of the latest legal, organizational, and psychological information."
Join us. Visit the Workplace Bullying University website for details.
Tags: Gary Namie, Ruth Namie, training, workplace bullying, Workplace Bullying University
Posted in University Trg for Prof, WBI Education | No Archived Comments | Post A Comment () »
Thursday, September 12th, 2013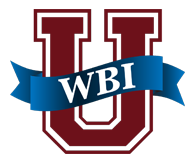 It's fall. The Workplace Bullying Institute announces the final 2013 sessions of its Workplace Bullying University®. University, begun in 2008, is the first and only research-driven training curriculum for professionals to develop a mastery in workplace bullying created by the Drs. Namie, Ruth & Gary.
Ideal for professionals in mental health, healthcare, law, unions and HR.
Oct 11-13 Houston, Texas
Nov 15-17 Bellingham, Washington
Visit the University website for details and discounts.
Tags: Bellingham, education, Gary Namie, Houston, mastery, training for professionals, workplace bullying research, Workplace Bullying University
Posted in Hear Ye! Hear Ye! 2, University Trg for Prof, WBI Education | No Archived Comments | Post A Comment () »