Archive for the 'Workplace Bullying University' Category
Friday, September 25th, 2015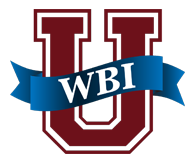 November 13-14-15
In Boise, Idaho
Workplace Bullying University® Training for Professionals
The only intensive, research-driven, comprehensive seminar in all aspects of the Workplace Bullying phenomenon in the world. Created in 2008 by the Drs. Namie, founders of the Workplace Bullying Institute. Three days of exceptional learning, an entirely unique experience.
For Leaders, Nurses, Physicians, Union advocates, Psychologists, Psychotherapists, Consultants, Trainers, HR
For a limited time, we offer an unprecedented tuition discount.
Read all the program details and testimonials at the Workplace Bullying University® website.
Tags: education, Gary Namie, Ruth Namie, seminar, training, Workplace Bullying University
Posted in Hear Ye! Hear Ye! 2, WBI Education, Workplace Bullying University | No Archived Comments | Post A Comment () »
Monday, June 29th, 2015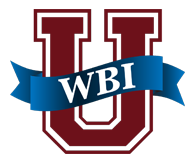 August 7-8-9 are the dates for the next public WBI Workplace Bullying University® Training for Professionals. The location is Boise, Idaho.
Since 2008, the Drs. Namie have delivered the only comprehensive research-driven training covering all aspects of the workplace bullying phenomenon. They are the pioneers and you can learn directly from them. Passed and pending legislation is part of their work. Graduates will understand the nuances of applicable laws.
This interactive, intensive 3-day session is life-changing.
It will enable professionals to add abusive conduct to their list of specializations with the take-home lessons learned.
Professionals who have attended past sessions:
– Attorneys
– Union officials
– Nurses
– Counselors/psychotherapists
– Academics
– HR professionals
– Physicians
– School bullying trainers
– Consultants to organizations
– Corporate trainers
– Former targets turned entrepreneurs
Tuition has been reduced and a deeper discount applies if registration is completed by June 30. Call today for — 360-656-6630. Visit the Workplace Bullying University website for program and registration details and testimonials from graduates.
Tags: abusive conduct training, Gary Namie, Workplace Bullying University
Posted in Workplace Bullying University | No Archived Comments | Post A Comment () »
Monday, November 3rd, 2014
If you are a bullied social worker or anyone bullied at work in Alberta, Edmonton is the place to be. Help can be found at the Alberta Bullying Research, Resources and Recovery Centre. The Centre was established by Linda Crockett. We are proud to say that this extraordinary activist attended WBI's Workplace Bullying University Training for Professionals to supplement the relevant skills and qualifications she already possessed.
Here is Linda featured in two publications — a profile by her union HSAA (Health Sciences Association in Alberta) and an article by Linda. Linda is an outspoken advocate for the workplace bullying movement — saying all the right things and always pushing to break the silence.
You can reach Linda at the Centre at 780-965-7480. Call for help or call to volunteer to help other professionals.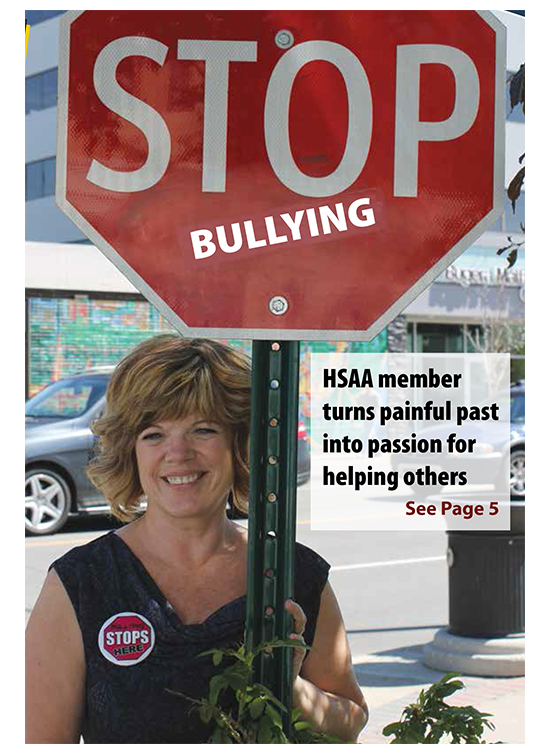 Tags: ABRC, Alberta Bullying Research Resources and Recovery Centre, Linda R. Crockett, mental health professionals, social workers, workplace bullying
Posted in Good News, Tutorials About Bullying, WBI Education, Workplace Bullying University | No Archived Comments | Post A Comment () »
Tuesday, April 15th, 2014
Here is a special piece featuring a graduate of Workplace Bullying University. Take a look.
Our team's golden boy gets a free pass for bad behaviour
Special to the Globe and Mail
4/13/14
THE QUESTION
I work at a fairly small company, and I get along fairly well with most of my colleagues – with one notable exception.
One of my team members is an extremely talented individual, but he's impossible to work with. He frequently makes inappropriate and insulting jokes about co-workers, and some of his work contains subtle digs at members of our team.
Whenever I gently try to tell him that his comments aren't appreciated, he sarcastically thanks me for my contribution as a "junior employee," and suggests it's not my place to take issue with his behaviour. However, our manager seems hesitant to discipline him because he's seen as irreplaceable. Whenever I raise an issue about his behaviour, our manager says he'll talk to my co-worker, but nothing ever changes.
Tags: heather mackenzie, The Globe and Mail, the integrity group, Workplace Bullying Institute, Workplace Bullying University
Posted in Media About Bullying, Print: News, Blogs, Magazines, Workplace Bullying University | No Archived Comments | Post A Comment () »