Archive for the 'Workplace Bullying Laws' Category
Friday, January 26th, 2018
Michigan Assistant Attorney General Angela Povilaitis addressed the court in Lansing before former USA Gymnastics and Michigan State University doctor Larry Nassar was sentenced to 40 to 175 years in prison by Judge Rosemarie Aquilina on Wednesday January 24, 2018.
You are encouraged to read her complete statement here. Thanks to CNN posting.
She's a hero to WBI as she pulled seven lessons from this horrific case. The lessons apply also to bullying. Bullied targets will see themselves in the list.
Nassar, the perpetrator, was a "master manipulator." Povilaitis said, "He manipulated victims and parents. He manipulated his community through the press and social media early in this case. And he tried to manipulate the police department in his interviews. He tried to manipulate prior investigators. … All while knowing the truth, that he did the things he was accused of doing." Most perpetrators are liars.
USA Gymnastics and Michigan State never held him accountable. Povilaitis said, "History gave him guidance for the future, every previous time there had been an allegation, nothing happened. His lies worked. This court heard from several women, some decades later, who were initially determined to be confused or to be liars. He was believed over these children. … And with each time he got away, he was empowered to continue and perfect and abuse even more."
On the lessons learned …
Povilaitis said, "we must start by believing … Research shows that false allegations are slim, that most perpetrators are serial offenders and that how a victim, especially a child, is treated when they disclose, if they are believed and supported and not blamed, can affect their well-being for years …"
"there are still people in this very community and elsewhere, I would imagine, who are saying that these women were all in it for the money or the attention. Are you kidding me? After 150 heart-wrenching, raw, graphic, visceral impact statements, how can anyone … believe that? Even to this day, even as this historic sentencing hearing is broadcast around the globe, there are still likely people who doubt."
"The second lesson ;;; is that anyone can be a perpetrator, anyone can be a serial sexual abuser. This defendant stole, cheated and lied. He stole these victims' innocence. He lied about his behavior and he cheated parents and the community and the world of the trust they held in doctors, prominent physicians and prominent community members. … The only person who sees this (hidden persona) side are his victims. Then the perpetrator goes back, shows only what he wants the world to see. This is how he got away with this for so long and got people to believe him over the many, many, many victims who reported."
"The third takeaway from this week is that delayed disclosure of child sexual abuse is not unique. In fact, it's quite the norm. "
"The fourth takeaway is that predators groom their victims and families. This is so confusing to so many women. He was so nice, he gave them presents and trinkets and desserts."
"The (fifth) takeaway, is we must teach our girls and boys to speak up. … It is easier to put up with discomfort than cause waves. And when they are brave, nothing happens. We teach our girls and daughters to be too nice, to just ignore and put up with uncomfortable situations, to stay silent when they should be allowed to be heard."
"The sixth takeaway from this week and a half is that police and prosecutors must take on hard cases … They cannot victim-blame or wait until they have the perfect case. They cannot wait until they have dozens of victims who have come forward. Police and prosecutors must also start by believing, be victim centered and offender focused in their work."

About the abuse …
"It seeps and oozes and permeates into every pore and crevice of a victim's life. It can alter their life's trajectory. We've seen that time and time again this week when we've heard mention of depression and anxiety and panic attacks, suicidal thoughts, self-medication, self-harm, question of self-worth, and even when we heard from Donna Markham some seven days ago about the suicide of (her daughter) Chelsey."
The fallout …
Michigan State University President Lou Anna Simon resigned but will be paid $750,000 for 2 years, then $562,000 per year afterwards if she returns to a faculty position. And she gets a 12-month paid research leave. Quite a soft landing for having treated complaints about Nassar with indifference. Read the story here.
On Jan. 26, the MSU Athletic Director, Mark Hollis, also resigned.
###
You are encouraged to read her complete statement here.

Tags: Angela Povilaitis, employer indifference to abuse, Larry Nassar, Lou Anna Simon, Michigan State University, Rosemarie Aquilina, sexual abuse, USA Team Gymnastics
Posted in Employers Gone Wild: Doing Bad Things, Media About Bullying, Print: News, Blogs, Magazines, Rulings by Courts | No Archived Comments | Post A Comment () »
Thursday, January 25th, 2018
Jan. 24, 2018
WA State Senate Labor & Commerce Committee Hearing on SB 6435, the Healthy Workplace Bill.
It is the anti-workplace bullying legislation written by David Yamada, Law Professor, Suffolk University, Boston, for the Workplace Bullying Institute. The principal sponsor is Sen. Annette Cleveland with co-sponsoring Senators Karen Keiser, Patty Kuderer and Rebecca Saldana. Five supporters testified, including WBI Director Gary Namie by phone.
You might find the two business lobbyists who opposed the bill for its reference to "vicarious liability." Had they known existing law since 1998, they would understand vicarious liability places responsibility on employers for misconduct of their agents — employees and managers.

Tags: abusive conduct, abusive workplace conduct, Annette Cleveland, anti-bullying law, David Yamada, Gary Namie, Healthy Workplace Bill, legislation, SB 6435, workplace bullying
Posted in Healthy Workplace Bill (U.S. campaign), Workplace Bullying Laws | 1 Archived Comment | Post A Comment () »
Monday, January 15th, 2018
Workplace Bullying Affects Nearly Half of US Workers. It's Time We Did Something About It
By Micahel Arria, Truthout, Jan. 11, 2018
Many are hoping that 2017 represented a turning point in the fight against workplace harassment, as the #MeToo moment put a spotlight on sexual misconduct. Now some labor advocates are hoping that the momentum of #MeToo helps to fuel an additional campaign against a different and overlapping type of harassment: workplace bullying.
While there's been increased attention paid to the bullying of children in recent years, there hasn't been the same kind of focus on bullying among adults, but statistics indicate that it's a major problem. According to one 2008 study, nearly 75 percent of participants have witnessed workplace bullying at their job and 47 percent have been bullied at some point in their career. Another 27 percent said they had been bullied within the last 12 months. In a 2014 survey by the Workplace Bullying Institute (WBI), 72 percent of the respondents said that their employer either condones or encourages the behavior.
There's no universal definition of it, but the WBI defines it as repeated, health-harming mistreatment of one or more persons (the targets) by one or more perpetrators. It is abusive conduct that is:
– Threatening, humiliating, or intimidating, or
– Work interference — sabotage — which prevents work from getting done, or
– Verbal abuse.
WBI sprang from a campaign that was started by Ruth and Gary Namie, a husband-and-wife team of psychologists. In the late 1990s, Ruth worked in a psychiatric clinic and was bullied by her supervisor. To their surprise, the Namies discovered there was very little Ruth could do about the situation. Employment discrimination laws existed, but they didn't cover things like your boss screaming at you daily or a co-worker trying to sabotage your imminent promotion. If you hadn't been targeted for abuse because of your race, sex or national origin, or because you blew the whistle on something related to the company, there wasn't a legal avenue for you to pursue.
The Namies also discovered that there were no organizations working on the issue in the United States, so they started the Work Doctor at the WBI website, where they wrote about the issue, drawing heavily on existing research from countries where it was taken seriously (such as Sweden, Belgium and France). They also created a toll-free hotline for workers to call, counseled thousands of people on the issue, and hosted the first US conference dedicated to the subject of workplace bullying.
At the end of 2001, the campaign moved from California to the state of Washington. At Western Washington University, Gary Namie taught the first US college course on workplace bullying, and the campaign evolved into WBI after a group of research students volunteered to do more survey research.
(more…)

Tags: abusive conduct, David Yamada, Gary Namie, Gillian Mason, Healthy Workplace Bill, Jobs With Justice, Ruth Namie, Truthout, workplace bullying
Posted in Healthy Workplace Bill (U.S. campaign), Media About Bullying, Print: News, Blogs, Magazines | 1 Archived Comment | Post A Comment () »
Wednesday, June 21st, 2017
Awareness of Workplace Bullying 'Epidemic' Grows
By Rob Lenihan, Business Insurance, June 20, 2017
Workplace bullying has reached "epidemic level," according to a new study, and legal analysts are advising companies to take heed.
The San Francisco-based Workplace Bullying Institute's 2017 U.S. Workplace Bullying Survey, released earlier this month, estimated that 30 million American workers have been, or are now being, bullied at work, while another 30 million have witnessed it.
"These proportions are epidemic-level," the report said. "The number of U.S. workers who are affected by bullying — summing over those with direct bullying and witnessing experiences — is 60.3 million, the combined population of six Western states."
Unchecked, the repercussions of workplace bullying can result in absenteeism, low morale, high turnover, reputational damage and lawsuits, experts say.
Defining workplace bullying can be challenging, but Gary Namie, the institute's director, described it as "a form of workplace violence."
"It is, by our definition, repeated health-harming mistreatment of an employee by one or more employees," Mr. Namie said. "It's abusive conduct that takes the form of verbal abuse, threats, intimidation, humiliation or workplace sabotage or work interference."
Peter Dean, president of Leaders By Design at executive consultancy Leaders Edge in Philadelphia and co-author of "The Bully-Proof Workplace: Essential Strategies, Tips and Scripts for Dealing with the Office Sociopath," said workplace bullying goes beyond someone "just losing their temper or their impulse control for a time."
"It's not a one-off," Mr. Dean said. "It is a targeted attention to one person that is very negative and meant to demean and belittle and degrade that person's self-esteem."
And bullying begets more bullying, Mr. Dean added.
"You have one bully getting away with being a bully and it starts to spread in an organization," he said. "People start to think two things: No. 1, it's OK to bully here; and No. 2, there's no way to fight it because it's accepted."
The 2007 study said antidiscrimination laws apply in only 20% of bullying cases do. In order to claim sexual harassment, racial discrimination or hostile work environment, the report said, the victim must be a member of a protected status group. Mr. Namie said the Healthy Workplace Bill — which among other things, precisely defines an "abusive work environment" and requires proof of health harm by licensed health or mental health professionals — has been introduced in 30 states and two territories, but has yet to be enacted.
(more…)

Tags: 2017 WBI U.S. Workplace Bullying Survey, abusive conduct, Gary Namie, workplace bullying policy, workplace bulying
Posted in Media About Bullying, Print: News, Blogs, Magazines, WBI Surveys & Studies, Workplace Bullying Laws | No Archived Comments | Post A Comment () »
Wednesday, May 17th, 2017
State Worker's Bosses Ignored His Allergies. Now He's $3 Million Richer
By Adam Ashton, Sacramento Bee, May 17, 2017
A Caltrans employee in Nevada County who claimed his supervisors harassed him by ignoring his documented allergies to perfume and certain cleaning products will receive a $3 million payout from a lawsuit he filed against the state.
A Nevada County jury sided with John Barrie in a one-month trial that ended last week, upholding his claims that he experienced retaliation, that his employer failed to accommodate his disability and that he was subjected to a hostile work environment. He continues to work for Caltrans in a position that allows him to work from home.
(more…)

Tags: ADA violation, bullying expert witness, California Department of Transportation, CalTrans, chemical sensitivity as disability, Gary Namie, John Barrie, Lawrance Bohm, refusal to accommodate disability
Posted in Media About Bullying, Print: News, Blogs, Magazines, Rulings by Courts | 2 Archived Comments | Post A Comment () »
Monday, April 10th, 2017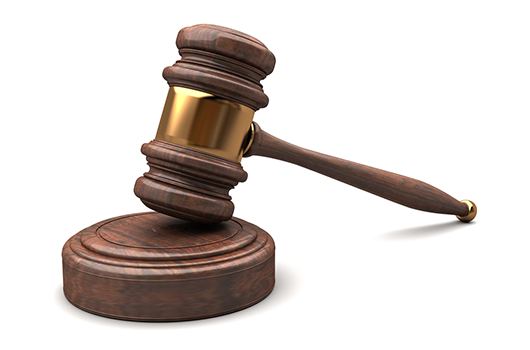 American Federal Civil Rights Title VII law does not yet include protections (actually the right to seek legal redress in courts) for discrimination because of sexual orientation. That means sexual orientation is not one of the protected classes upon which claims of illegal discrimination by employers are based. A recent appellate court decision expands federal legal protections.
The current eight protected classes are: race, color, religion, sex, national origin, disability, genetic information and age. However, several states have added sexual orientation to their nondiscrimination statutes. Employers, of course, may voluntarily add any protections to the lean list of federal and state protections to their internal policies and procedures. But American employers have little appetite for expanding employee protections.
Congress could expand federal law if it wished. Fat chance though. The heartless authors of the The American Health Care Act and the party that installed Jeff Sessions as the U.S. Attorney General (who is "reviewing" prior Department of Justice initiatives — consent decrees and reform plans — to reduce police violence) are not likely to EXPAND the number of ways people can claim discrimination. The regulation-killers are actually against protections-for-the-people.
The U.S. Supreme Court (SCOTUS) also provided context with its 2015 decision in the Obergell case to protect the right of same-sex couples to marry. The court changed law faster than was possible by Congress, a legislative body paralyzed by homophobic ideological leaders. Society and the then-SCOTUS were more progressive than lawmakers. When courts provide legal precedent for subsequent cases, they are making case law. It is the alternative to waiting for legislatures to act. In other words, the new interpretations of existing written laws can expand or contract them.
In this context of proactive court and sluggish legislatures, the Chicago-based Seventh Circuit Court of Appeals decided the case of Kimberly Hively (No. 15-1720) on April 4. Kimberly Hively began part-time teaching at Ivy Tech Community College of Indiana in 2000. She applied for full-time teaching positions as they arose between 2009 and 2014. She never was hired. Hively is a lesbian; the college knew it. She believed the application rejections were based on her sexual orientation. She filed an EEOC complaint in 2013. The EEOC gave her permission to sue in court. Judge Rudy Lozano dismissed her case in district federal court.
The 7th Circuit majority of 11 judges, with three judges dissenting, expanded Title VII protections to include sexual orientation protection against discrimination. The majority agreed with plaintiff Hively. This is a landmark case. The defendant community college may take the case to SCOTUS. The current 11th Circuit has rejected a similar case asking for sexual orientation protection. Legal experts predict that it will be heard by SCOTUS.
Chief Judge Diane Wood, for the majority, wrote:
Ivy Tech refused to promote Professor Hively because she is homosexual. Professor Hively argues that, in doing so, the College relied on her sex, because, but for her sex, she would not have been denied a promotion (i.e., she would not have been denied a promotion if she were a man who was sexually attracted to women). She also argues that Ivy Tech's actions constituted associational discrimination: The College took issue with Professor Hively's intimate association with women and refused to promote her. There is no allegation, however, that the College refused to promote women; nor is there an allegation that it refused to promote those who associate with women. Rather, Ivy Tech's alleged animus was against Professor Hively's sexual orientation—a combination of these two factors (p. 36)
Here, the majority considers sexual orientation an extension of "sex" which is addressed by Title VII law:
One cannot consider a person's homosexuality without also accounting for their sex: doing so would render "same" and "own" meaningless. As such, discriminating against that employee because they are homosexual constitutes discriminating against an employee because of (A) the employee's sex, and (B) their sexual attraction to individuals of the same sex. And "sex," under Title VII, is an enumerated trait (p.37) … Thus, the College allegedly discriminated against Professor Hively, at least in part, because of her sex (p. 40)
So, we wait to see how successfully this extension of protections holds up in future court cases. For now, there is a new law in the land!

Tags: academe, adjunct professor, civil rights, Ivy Tech Community College, Kimberly Hively, lesbian, nondiscrimination law, sexual orientation, Title VII
Posted in Commentary by G. Namie, Fairness & Social Justice Denied, Related bills/laws, Workplace Bullying Laws | No Archived Comments | Post A Comment () »
Tuesday, April 4th, 2017
A report from the Economic Policy Institute sheds light on a new piece of Republican legislation sure to pass the R-dominated U.S. House of Representatives. The bill is H.R. 1180, sponsored by Rep. Martha Roby (R-AL).
It is titled the Working Families Flexibility Act of 2017.
Ross Eisenbrey and Celine McNicholas, authors of the EPI report, describe the bill as a false choice (the ostensible flexibility for workers) between getting paid overtime or working extra hours in exchange for comp time to be taken in the future. On the surface, it appears the choice belongs to the worker. Through Republican eyes, that is "freedom" for the lowly worker.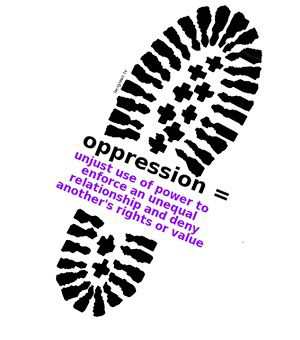 When we consider the source of the bill, and read the text, the only flexibility is given to employers. If the bill becomes law, it will work as follows. The employer wants extra hours on a given day from the worker. She or he is asked if future comp time is desired in exchange for the extra labor now. Employee wants the comp time (paid at the regular salary, not overtime rate) in a month to spend more of the kids' school break week with family. See how nicely the title of the bill fits?
But this is not paradise, nor how it will go down. When the employee requests the earned comp time for a very important personal reason, the employer can easily deny the request. The bill's provision allowing this is wide and ripe for exploitation by abusive or controlling bosses. All the employer's representative need claim is that granting comp time when the employee wants it "unduly disrupts the operations of the employer."
That will more likely be the reality.
This proposal is another stab in the back for American workers by the Republicans who shamelessly promote and pass legislation to coddle employers as if it is they who have their freedom restricted by onerous laws and regulations.
There is current federal law protecting the right to overtime pay, especially for hourly workers. However, salaried workers who earn $455 per week or more may be exempt from guaranteed overtime if their job duties fall into one of three categories: professional, administrative, or executive. That threshold is incredibly low. It was originally set in the 1970's. The threshold was raised by the Obama Department of Labor to $913 per week, but denied implementation by the courts.
Don't fall for the "flexibility" and "freedom" sloganeering in such bills. HR 1180 will trap workers into accepting less money for their extra time given to employers. Oppose this bill. Tell your Congressional Representative.

Tags: comp time, H.R. 1180, overtime pay, Rep. Martha Roby, salaried employee overtime, Working Families Flexibility Act
Posted in Related bills/laws, Workplace Bullying Laws | No Archived Comments | Post A Comment () »
Monday, April 3rd, 2017
ALERT: The Joint Committee on Labor and Workforce Development meets Hearing Room A2 at the State Capitol on Tuesday April 4 at 1 pm. Public hearing for S 1013.
Massachusetts has been one of the more active states in recent years with the re-introduction of the anti-bullying Healthy Workplace Bill. The volunteer citizen lobbying group, Massachusetts Healthy Workplace Advocates, in concert with the public employees union, NAGE, have been the drivers of the years-long campaign.
The title of bill S 1013 is "An Act addressing workplace bullying, mobbing, and harassment, without regard to protected class status." It makes abusive conduct legally actionable. Employers are vicariously liable if they fail to prevent or correct it.
The immediate goal after a bill is introduced is to have the committee chairs agree to schedule a public hearing in the committee to which the bill was referred. Now, early in the legislative session, the hearing for S 1013 is set. With a positive vote from the committee, advocates can work with the bill sponsors to get the senior leaders in each chamber to call for a floor vote for the bill. This has been the snag in years past.
WBI will call on its supporters to help compel key Mass politicians to agree to that floor vote.
For now, we want everyone to thank the prime sponsor, Sen. Jennifer L. Flanagan
Her email: Jennifer.Flanagan@masenate.gov
Her office phone: 617-722-1230
Here is the list of all sponsors:
Diana DiZoglio, Frank I. Smizik, John W. Scibak, Angelo J. Puppolo, Jr., RoseLee Vincent, Thomas M. McGee, Louis L. Kafka, Barbara A. L'Italien, Lori A. Ehrlich, Daniel M. Donahue, Michael D. Brady, James J. O'Day, Aaron Vega, Kenneth J. Donnelly, Denise Provost, Jonathan Hecht, Bruce J. Ayers, Ann-Margaret Ferrante, Brian M. Ashe, Chris Walsh, Ruth B. Balser, Danielle W. Gregoire, Steven Ultrino, Tackey Chan, Donald F. Humason, Jr., Brendan P. Crighton, John J. Mahoney, Dylan Fernandes, Solomon Goldstein-Rose, William N. Brownsberger, Russell E. Holmes, Jonathan D. Zlotnik, Kevin G. Honan, Joan B. Lovely, James B. Eldridge, Claire D. Cronin, David T. Vieira, Michael O. Moore, John C. Velis, Kevin J. Kuros, Alice Hanlon Peisch, James Arciero, Byron Rushing, Paul McMurtry, Paul Brodeur, Sal N. DiDomenico, Christine P. Barber

Tags: Healthy Workplace Bill, Joint Committee on Labor and Workforce Development, Massachusetts legislation, S 1013, Sen. Jennifer Flanagan, workplace bullying
Posted in Healthy Workplace Bill (U.S. campaign), Workplace Bullying Laws | No Archived Comments | Post A Comment () »
Friday, July 29th, 2016
By Darrell Smith, Sacramento Bee, July 28, 2016
with WBI commentary inserted
Sacramento jurors, in a $1.1 million verdict Wednesday, sided with a state corrections employee who claimed her higher-ups did little or nothing to protect her from threats made by one of her subordinates, then retaliated against her when she complained of the threatening treatment.
The threat was a death threat, of bringing a gun to work, not a minor act.
Jurors awarded Onalis Giunta, a supervising dental assistant at Folsom State Prison when she filed the 2012 lawsuit against California Department of Corrections and Rehabilitation, $990,000 for noneconomic losses and mental suffering along with another $107,000 in past and future earnings, in their verdict, court documents showed.
It was not known Thursday whether there were plans to appeal the verdict.
Giunta in the lawsuit characterized the man identified in court documents as Serge Protsyuk, as a problem employee who often ran afoul of California Department of Corrections and Rehabilitation rules and regulations.
Protsyuk was a former coworker of the newly promoted supervisor, Giunta. He never respected her authority and was coddled by two male supervisors of hers who undermined her role. He aggressively disobeyed rules that he felt did not apply to him, daring her to discipline him.
Giunta alleged that the employee threatened to bring a gun to work after disciplinary action in November 2010. Protsyuk followed the alleged gun threat with months of more intimidation, the lawsuit alleged, forcing Giunta to take a yearlong, doctor-ordered stress leave.
Yes, you read that correctly. After he threatened revenge on her for an unfavorable evaluation by bringing a gun to work, the warden and security staff who had been told of the threat that night planned to search him the next morning when Protsyuk arrived for work. NO ONE ever called Giunta that night to warn her of the threat made against her. Protsyuk was frisked the next morning and allowed to go work as usual. Giunta was told about the threat AFTER she saw Protsyuk walk past her office window! No suspension. No punishment. And Giunta had to work with him for another six months without his removal.
Giunta was traumatized. All the while, the warden had decided that no violation of the strict zero-tolerance Violence Prevention Policy had occurred. No investigation of Giunta's complaint about the violation was undertaken.

Tags: bullying, California Department of Corrections & Rehabilitation, Folsom State Prison, Gary Namie, Lawrance Bohm, Onalis Giunta, Protsyuk, Robert Boucher, trial, violence policy
Posted in Expert Witness, Fairness & Social Justice Denied, Rulings by Courts, WBI in the News | No Archived Comments | Post A Comment () »
Wednesday, March 30th, 2016
On Jan. 1, 2015 California started mandating training in Abusive Conduct for supervisors (in employers with 50 or more workers). The definition was lifted verbatim from the WBI Healthy Workplace Bill (HWB) authored by Suffolk University Law Professor David Yamada.
WBI and its national network of volunteer State Coordinators has been lobbying for the complete HWB since 2001. Timid, business lobby-yoked state lawmakers are afraid to take a stand for workers who suffer health harm as the result of workplace bullying. Of course, the HWB does not include the phrase "workplace bullying." The term used is "abusive conduct."
California and Utah have mandated training. Utah's 2015 legislation is superior to California's, though it applies only to state agency employers. Utah requires that employers describe how they will provide protections to employees. California, at first, simply mandated the training. And the topic of abusive conduct, which is still legal until the full HWB is enacted into law in California, is to be added to mandated training on the employer's commitment to the prevention and resolution of illegal sexual harassment. Oops. This is confusing to nearly everyone. Many HR types hardly understand the power of having protected group status membership or not.
We worry that employees will conflate bullying (abusive conduct) with illegal forms of harassment, including exposure to a hostile work environment. They will falsely believe that abusive conduct is currently illegal because of the pairing with illegal forms of discrimination that violate state and federal laws.
Now comes an April 1 amendment to California Fair Employment and Housing Act Regulations. The section below shows the intended clarification regarding the content of the Abusive Conduct related to Government Code section 12950.1(g)(2).
The good news: the deleterious impact on the targets of abusive conduct must be discussed. Naturally, the negatives for the employer are to be included.
The bad news: the regulation lifts most of our HWB definition of abusive conduct but omits the critical element describing that personal health harm can be manifested. And time devoted to abusive conduct training should be "meaningful." Still vague.
Read the amended, clarifying regulation for yourself.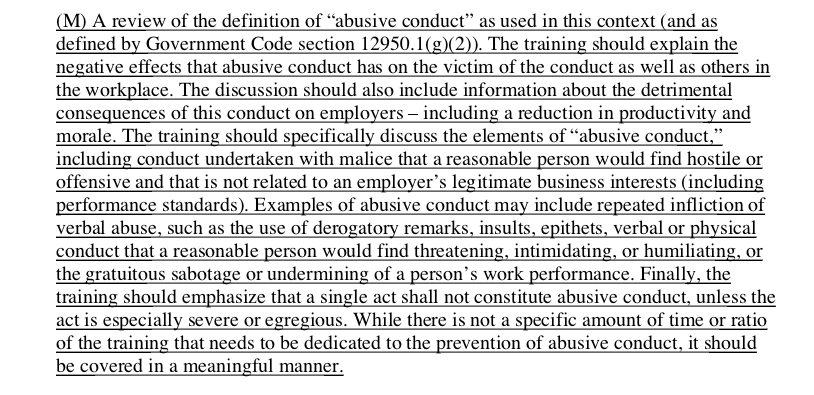 Tags: abusive, workplace bullying
Posted in Healthy Workplace Bill (U.S. campaign), Workplace Bullying Laws | No Archived Comments | Post A Comment () »