July 5th, 2013
Melrose Free Press: Mass State Sen. Katherine Clark on the Healthy Workplace Bill
A Safe and Healthy Workplace For All by Mass State Sen. Katherine Clark, Melrose (MA) Free Press, July 4, 2013
Everyone deserves a safe and healthy workplace. Unfortunately, instances of workplace abuse and harassment are far too common, with both physical and psychological health consequences for employees.
By some estimates, more than a third of workers have experienced this type of mistreatment, and I have heard directly from many constituents about their own experiences.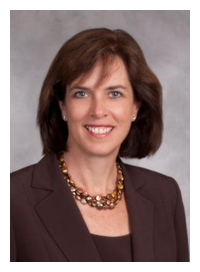 As a state, our economic wellbeing depends on the success of healthy and productive employees. Workplace harassment can have serious costs for employers, including reduced employee productivity, higher turnover and absenteeism rates, and increases in medical and workers' compensation claims.
Last week I testified before the Joint Committee on Labor and Workforce Development on legislation I have filed to address this challenge: An Act addressing workplace bullying, mobbing, and harassment, without regard to protected class status.
Joining me were state Rep. Ellen Story, D-Amherst, who sponsored the bill in the House of Representatives, Suffolk University Law Professor David Yamada and several victims and advocates.
In oral and written testimony, workers described repeated and escalating verbal abuse, physical intimidation, retaliation for reporting complaints and harassing behavior designed to compel them to quit.
This bill (HB 1766) does three things. First, it provides legal relief for employees who have been deliberately subjected to abusive work environments. Secondly, it incentivizes employers to prevent and respond to abusive mistreatment of employees by allowing employers to minimize liability. And finally, it includes provisions that discourage weak or frivolous claims.
It is important to understand that this bill is not about everyday disagreements in the office, or someone having a bad day, or a boss providing directives, oversight and feedback. Instead, it seeks to address a regular pattern of health-harming mistreatment at a work environment in the form of verbal abuse, offensive and threatening behavior, or malicious work interference.
Some types of workplace abuse — like sexual harassment — are already illegal with established legal recourse and remedies. But in other cases, employees who have been subjected to abusive treatment cannot establish that the behavior was motivated by race, color, sex, sexual orientation, national origin or age. As a result, they are unlikely to be protected by the law against such mistreatment.
Rep. Story and I have 37 cosponsors on this bill, and we anticipate moving it forward to a vote this session. This bill also has the support of the National Association of Government Employees. Since 2003, variations of this bill have been introduced in 25 states, and a growing number of nations have enacted laws and regulations covering workplace bullying.
The results of this legislation will be direct and indirect. Workers who have been harmed by abusive work environments will have access to legal recourse. And as importantly, it will contribute to a change in workplace culture as employers focus on this challenge, raise awareness and adjust their policies in response.
The change will take time, but this bill moves us forward and establishes Massachusetts as a leader in ensuring healthy and safe workplaces.
###
State Sen. Katherine Clark, D-Melrose, represents the 5th Middlesex District.

Tags: David Yamada, HB 1766, Healthy Workplace Bill, Massachusetts, Sen. Katherine Clark, workplace bullying
This entry was posted on Friday, July 5th, 2013 at 9:27 am and is filed under Healthy Workplace Bill (U.S. campaign), Workplace Bullying Laws. You can follow any responses to this entry through the RSS 2.0 feed. You can leave a response, or trackback from your own site.