March 21st, 2013
CVS mandates health tests bullying workers, no corporate responsibility for stress-related ill health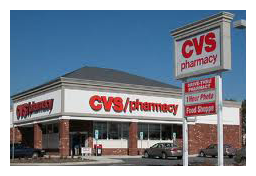 The pharmacy chain, CVS Chainmark, has taken employee wellness to new draconian levels. On the surface, they are a healthcare giant who can claim to care about employee health. Obesity is a national problem and strains the healthcare system.
So, the 200,000 employees were told that CVS will pay for health screening. By May 1, employees who use employer-provided health insurance (not sure if the premium is 100% borne by CVS) must provide their weight, height, body fat, blood pressure and glucose and fasting lipid levels — ostensibly to know their key health metrics in order to take action to improve their numbers, if necessary. CVS will pay for testing.
Coercion is involved. Employees must sign a form that the screening is "voluntary." Results are then sent to to WebMD Health Services Group who administers benefits for CVS. There are two consequences for those in poor health. If they refuse to submit to testing, they will pay a $50/month penalty, $600 annually added to their health insurance premium. Second, if they do submit health data, the company, WebMD on behalf of CVS, can limit the employee's choices of health care plans in the future. Fatties have limited choices.
Forget obesity for a moment. High blood pressure is one of the measures in this CVS-coerces-employees scheme. Consider a bullied worker. She or he was put in harm's way by CVS. CVS, as a typical American employer, does nothing to provide safety for that person. CVS doesn't remove the bully.
The bullying triggers stress-related diseases, beginning with the onset of high blood pressure (hypertension). There is voluminous research showing this causal link between bullying and hypertension. The disease is not easily detected since symptoms are nearly non-existent. Then, during a CVS-mandated screening, the bullied worker is penalized for suffering hypertension.
The bullied target did nothing to bring on the hypertension; the bully and the bullying-enabling CVS corporation did. Workers will be punished for something manufactured in the CVS workplace.
In the CVS scheme, improvement of bad health numbers discovered in the screening is the responsibility of employees. The corporation assumes that only they can improve their health and manage health-associated costs, according to corporate spokesman Michael D'Angelis quoted in the Boston Herald.
CVS is abdicating its responsibility for ensuring safe and stress-free working conditions for all 200,000 employees. If the corporation wants to test, then any stress-related health metric result that exceeds a threshold of health and well being should trigger an investigation into the work environment for that worker. CVS should eliminate its own destructive practices by managers and out-of-control coworkers before holding the individual responsible for health problems.
A 2012 Kaiser Foundation report on Employer Health Benefits found that 18% of U.S. employers conduct health screenings of employees. Of those who conduct health screenings, 20% impose a penalty on employees who cannot meet satisfactory levels of biometric outcomes.
While employers rachet up demands of employees, only 60% of employers even offer health insurance to workers. And since insurance premiums have steadily risen between 2002 and 2012, employers have raised employer contributions by 102%, according to the same Kaiser report.
###
Linking this CVS policy to bullying was the original brainchild of Mike Schlicht, NY State Coordinator for the Healthy Workplace Bill.

Tags: bullying and health, CVS, Gary Namie, health insurance, health screening, hypertension, workplace bullying
This entry was posted on Thursday, March 21st, 2013 at 12:09 pm and is filed under Bullying & Health, Commentary by G. Namie, Employers Gone Wild: Doing Bad Things, The New America, WBI Education. You can follow any responses to this entry through the RSS 2.0 feed. You can leave a response, or trackback from your own site.