March 13th, 2013
Workplace Bullying on Fox News — Andrea Tantaros Shines

The Five, Fox News Channel, March 5, 2013 hosted by Dana Perino
A panel making insipid such as comments such as "if you are being bullied, you have a JOB!." However, this is an important TV segment. Four of the five probably represent the American public very well, complaining that bullying can't be defined, begrudingly knowing that harm can happen, but ultimately defending it as inevitable (or necessary). This is why opposition to stopping bullying at work is strong and widespread. Media fuel the opposition. Watch and learn.
One panelist, Andrea Tantaros, made the most serious comments, showing an understanding that workplace bullying is harmful and that employer actions mean nothing until there is a law (they are discussing the Healthy Workplace Bill). She sits on the far left.
Andrea Tantaros' comments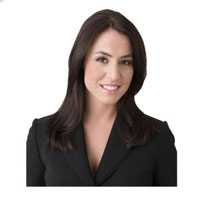 I think this is very serious issue. I think this is causing a lot of people stress.

I think particularly what Bob referenced to male-female scenario or even female-male scenario.

But the reason why we need these laws is because you could have a company manual but there is no recourse for action in a company manual.

Companies can say, well, we pledge to have these policies, but there's no force and effect with them. You actually need the legislation.

So, you can be an employee and break the harassment law but there is no recourse unless you break the state law.

I mean, I've heard of cases where females bully other females. It's completely non-sexual, doesn't follow under the jurisdiction of sexual harassment. And I honestly think these frivolous lawsuits thing, I think it's a lot of propaganda coming from the Chamber of Commerce.

The really bad cases, there will be plenty of evidence. They will be prosecuted. The frivolous ones will not. They are not going to get settled because they are frivolous.

[By the way, a lot of lawsuits do go forward are still frivolous. People still get millions.]

No, they actually don't. They spend years in court. No lawyer is going to work for free to work his butt off to try to get a settlement.

Insurance companies are paying, Greg. That's the big myth today. They sit on their money. They spend more money to fight this than to settle it because they don't want the precedent. It's the biggest hoax what's happening in our courts today.
###
Andrea, way to go!

Tags: Andrea Tantaros, Fox News, Healthy Workplace Bill, The Five, workplace bullying
This entry was posted on Wednesday, March 13th, 2013 at 9:15 am and is filed under Broadcasts: Video, TV, radio, webinars, Healthy Workplace Bill (U.S. campaign), Media About Bullying, Workplace Bullying Laws. You can follow any responses to this entry through the RSS 2.0 feed. You can leave a response, or trackback from your own site.