October 24th, 2015
California cities and counties proclaim Freedom from Workplace Bullies Week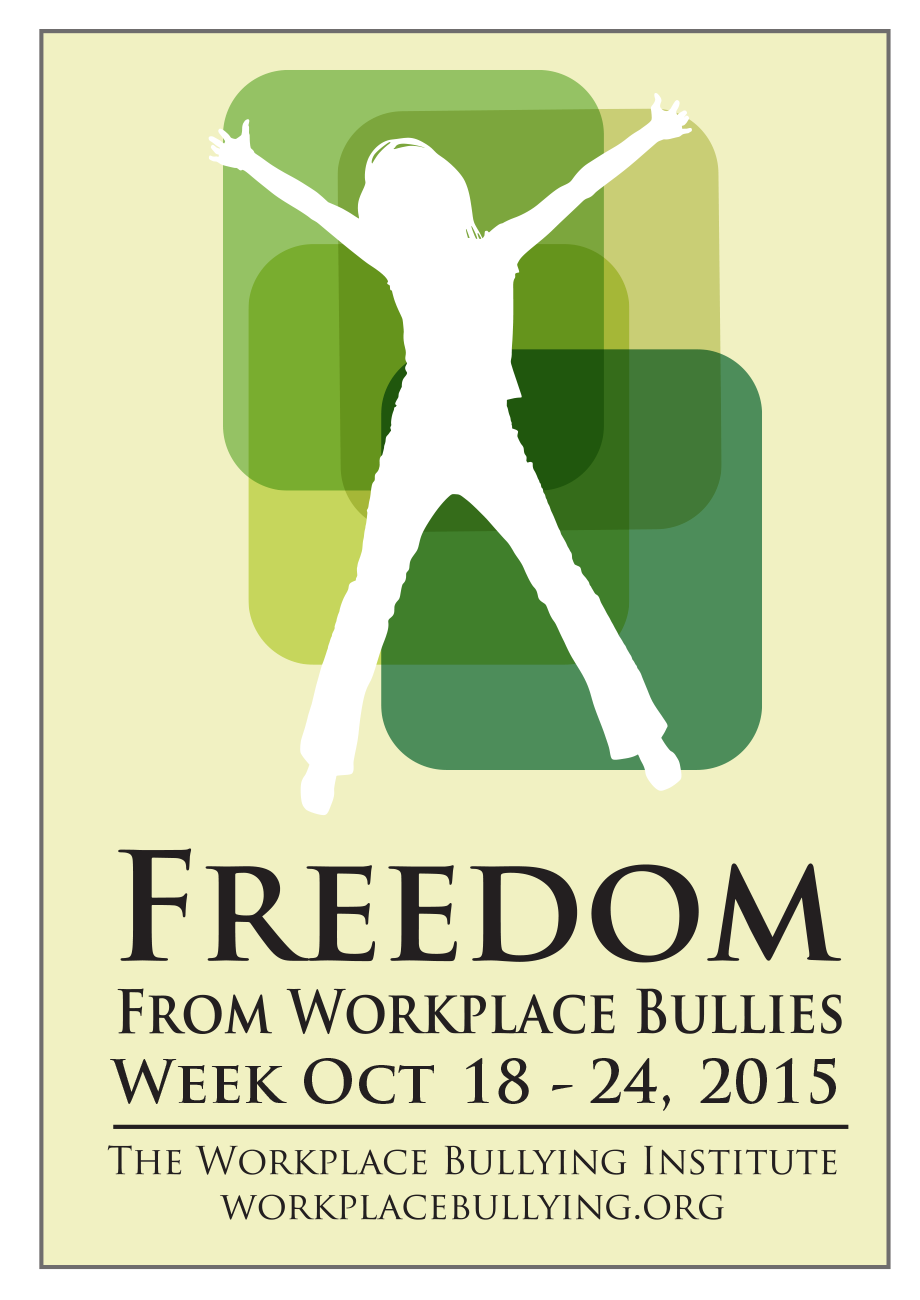 The Workplace Bullying Institute thanks the following California 116 cities and counties for acknowledging Freedom from Workplace Bullies Week and the necessity of caring for those subjected to abusive conduct at work.
It's a call to action for employers in those cities and the entire state.
Click to view the Proclamations issued at the request of the WBI-affiliated California Healthy Workplace Advocates.
Counties
Alameda County
Del Norte County
El Dorado County
Humboldt County
Lassen County
Madera County
Sierra County
Cities
Albany
Anaheim
Arcata
Artesia
Avenal
Belmont
Benicia Original home of the Workplace Bullying Institute
California was the first state in the nation in 2003 to introduce the WBI anti-bullying Healthy Workplace Bill. It has yet to be enacted into law.
The time has come. 2016 provides the state lawmakers a chance to show who they represent.

Tags: California Healthy Workplace Advocates, city proclamations, county proclamations, Freedom from workplace bullies week, workplace bullying, Workplace Bullying Institute
This entry was posted on Saturday, October 24th, 2015 at 9:43 am and is filed under Freedom Week, Good News, WBI Education. You can follow any responses to this entry through the RSS 2.0 feed. You can leave a response, or trackback from your own site.