March 12th, 2017
Survey halfway funded — Can you help?
If the information found at this website, or books written by us, or videos we made helped you understand your workplace bullying experience, please consider helping fund the WBI 2017 U.S. Workplace Bullying Survey.
On March 12, we hit the halfway mark toward the $4,000 goal!!!!
Details found at the GoFundMe page. Any small amount helps. Thanks in advance.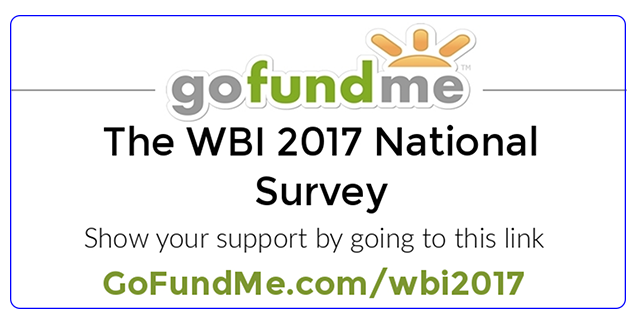 Tags: crowdfunding, GoFundMe, WBI 2017 U.S. Workplace Bullying Survey, Workplace Bullying Institute
This entry was posted on Sunday, March 12th, 2017 at 2:31 pm and is filed under WBI Surveys & Studies. You can follow any responses to this entry through the RSS 2.0 feed. Responses are currently closed, but you can trackback from your own site.