April 10th, 2017
Appellate Court adds sexual orientation to federal law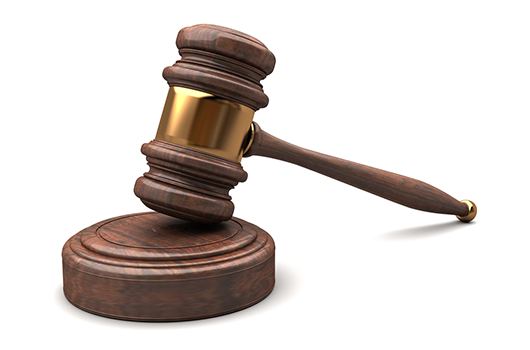 American Federal Civil Rights Title VII law does not yet include protections (actually the right to seek legal redress in courts) for discrimination because of sexual orientation. That means sexual orientation is not one of the protected classes upon which claims of illegal discrimination by employers are based. A recent appellate court decision expands federal legal protections.
The current eight protected classes are: race, color, religion, sex, national origin, disability, genetic information and age. However, several states have added sexual orientation to their nondiscrimination statutes. Employers, of course, may voluntarily add any protections to the lean list of federal and state protections to their internal policies and procedures. But American employers have little appetite for expanding employee protections.
Congress could expand federal law if it wished. Fat chance though. The heartless authors of the The American Health Care Act and the party that installed Jeff Sessions as the U.S. Attorney General (who is "reviewing" prior Department of Justice initiatives — consent decrees and reform plans — to reduce police violence) are not likely to EXPAND the number of ways people can claim discrimination. The regulation-killers are actually against protections-for-the-people.
The U.S. Supreme Court (SCOTUS) also provided context with its 2015 decision in the Obergell case to protect the right of same-sex couples to marry. The court changed law faster than was possible by Congress, a legislative body paralyzed by homophobic ideological leaders. Society and the then-SCOTUS were more progressive than lawmakers. When courts provide legal precedent for subsequent cases, they are making case law. It is the alternative to waiting for legislatures to act. In other words, the new interpretations of existing written laws can expand or contract them.
In this context of proactive court and sluggish legislatures, the Chicago-based Seventh Circuit Court of Appeals decided the case of Kimberly Hively (No. 15-1720) on April 4. Kimberly Hively began part-time teaching at Ivy Tech Community College of Indiana in 2000. She applied for full-time teaching positions as they arose between 2009 and 2014. She never was hired. Hively is a lesbian; the college knew it. She believed the application rejections were based on her sexual orientation. She filed an EEOC complaint in 2013. The EEOC gave her permission to sue in court. Judge Rudy Lozano dismissed her case in district federal court.
The 7th Circuit majority of 11 judges, with three judges dissenting, expanded Title VII protections to include sexual orientation protection against discrimination. The majority agreed with plaintiff Hively. This is a landmark case. The defendant community college may take the case to SCOTUS. The current 11th Circuit has rejected a similar case asking for sexual orientation protection. Legal experts predict that it will be heard by SCOTUS.
Chief Judge Diane Wood, for the majority, wrote:
Ivy Tech refused to promote Professor Hively because she is homosexual. Professor Hively argues that, in doing so, the College relied on her sex, because, but for her sex, she would not have been denied a promotion (i.e., she would not have been denied a promotion if she were a man who was sexually attracted to women). She also argues that Ivy Tech's actions constituted associational discrimination: The College took issue with Professor Hively's intimate association with women and refused to promote her. There is no allegation, however, that the College refused to promote women; nor is there an allegation that it refused to promote those who associate with women. Rather, Ivy Tech's alleged animus was against Professor Hively's sexual orientation—a combination of these two factors (p. 36)
Here, the majority considers sexual orientation an extension of "sex" which is addressed by Title VII law:
One cannot consider a person's homosexuality without also accounting for their sex: doing so would render "same" and "own" meaningless. As such, discriminating against that employee because they are homosexual constitutes discriminating against an employee because of (A) the employee's sex, and (B) their sexual attraction to individuals of the same sex. And "sex," under Title VII, is an enumerated trait (p.37) … Thus, the College allegedly discriminated against Professor Hively, at least in part, because of her sex (p. 40)
So, we wait to see how successfully this extension of protections holds up in future court cases. For now, there is a new law in the land!

Tags: academe, adjunct professor, civil rights, Ivy Tech Community College, Kimberly Hively, lesbian, nondiscrimination law, sexual orientation, Title VII
This entry was posted on Monday, April 10th, 2017 at 12:57 pm and is filed under Commentary by G. Namie, Fairness & Social Justice Denied, Related bills/laws, Workplace Bullying Laws. You can follow any responses to this entry through the RSS 2.0 feed. You can leave a response, or trackback from your own site.