November 20th, 2013
All in a Day's Work: Hollingsworth interviews Namie on workplace bullying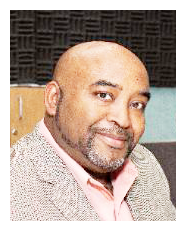 On Nov. 9, Steven Hollingsworth, host of the show All in a Day's Work, Las Vegas, interviewed Dr. Gary Namie, WBI Director on the topic of workplace bullying. Listen to the 55 min. show.
Audio clip: Adobe Flash Player (version 9 or above) is required to play this audio clip. Download the latest version here. You also need to have JavaScript enabled in your browser.
Follow the full NFL story in the Category list in the sidebar: NFL: Jonathan Martin

Tags: All in a day's work, Gary Namie, Jonathan Martin, Las Vegas, Miami Dolphins, NFL, Steven Hollingsworth, workplace bullying
This entry was posted on Wednesday, November 20th, 2013 at 1:05 pm and is filed under Broadcasts: Video, TV, radio, webinars, Media About Bullying, NFL: Jonathan Martin, WBI in the News. You can follow any responses to this entry through the RSS 2.0 feed. You can leave a response, or trackback from your own site.