November 4th, 2013
Ironic justice: NFL workplace bully Incognito goes public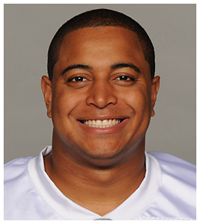 It is fact that bullied targets suffer in silence for too long. When shrouded in silence and secrecy, bullying thrives. Targets lose their jobs; bullies continue with impunity.
An interesting and hopeful exception is brewing. The NFL and Miami Dolphins are investigating the charges of an abusive work environment in the locker room by 2nd year player Jonathan Martin (picture on the right). He has accused veteran teammate Richie Incognito of intimidation and bullying. Thanks to Martin and the Dolphins for using the term "bullying."
Martin voluntarily left the team on Oct. 28. The team put him on paid leave. A decision about his status is due by 4 pm Tuesday Nov. 5. His pay could be suspended at that time. If Martin were to lose money, he makes approximately $68,000 per game during the regular season.
The team learned of exchanges and racial blasts from Incognito directed at Martin since the departure. The team then suspended Incognito. His rants have gone viral.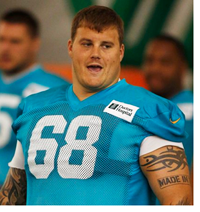 The story might well have ended with teammates backing Incognito (pictured on the left) and denigrating Martin for being weak. And the Dolphins were leaning toward that conclusion over the weekend but changed when evidence became available and in their possession.
Here's the transcript of a classy Incognito voice message he left for Martin in April 2013, a year after Martin was drafted, according to sources Multiple sources confirmed by ESPN:
"Hey, wassup, you half n—– piece of s—. I saw you on Twitter, you been training 10 weeks. [I want to] s— in your f—ing mouth. [I'm going to] slap your f—ing mouth. [I'm going to] slap your real mother across the face [laughter]. F— you, you're still a rookie. I'll kill you."
And true to form, Incognito has demonstrated a pattern of super-aggression above and beyond what is demanded by professional football. Workplace bullies are chronic abusers, not single shot offenders.
Bullies in non-sports workplaces are rarely held accountable (only 11% face negative consequences for their actions). Let's watch this case to see if finally justice is served.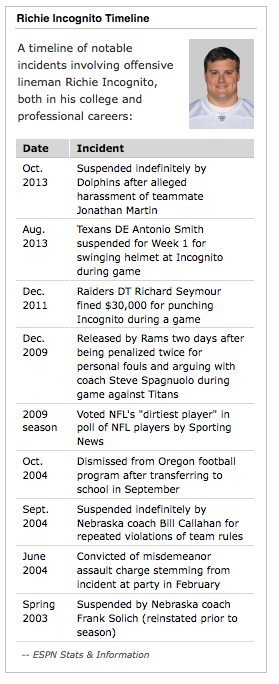 Follow the full story in the Category list in the sidebar: NFL: Jonathan Martin

Tags: bully, Gary Namie, Jonathan Martin, NFL, racial slurs, Richie Incognito, workplace bullying
This entry was posted on Monday, November 4th, 2013 at 3:57 pm and is filed under Broadcasts: Video, TV, radio, webinars, Good News, Media About Bullying, NFL: Jonathan Martin, Print: News, Blogs, Magazines, Tutorials About Bullying, WBI Education. You can follow any responses to this entry through the RSS 2.0 feed. You can leave a response, or trackback from your own site.