September 23rd, 2014
ISLE Symposium panel on Bullying and the Locker Room Culture of Performance
The Fifth Annual Sports Law and Ethics Symposium at Santa Clara University was hosted by the Institute of Sports Law and Ethics on Sept 11, 2014. Below is video of the panel
Bullying and the Locker Room Culture of Performance
Panelists:
• Jim Thompson, founder of the Positive Coaching Alliance an organization dedicated to transforming all youth sports into positive, character-building experiences
• William Pollack, PhD, Harvard Medical School clinical psychologist and author of Real Boys: Rescuing Our Sons from the Myths of Boyhood
• Brandi Chastain, U.S. Olympic and World Cup women's soccer champion turned advocate for youth safety in soccer
• Gary Namie, PhD, Workplace Bullying Institute Director, educating the audience about adult bullying in the workplace and its overlap with the Jonathan Martin/NFL case.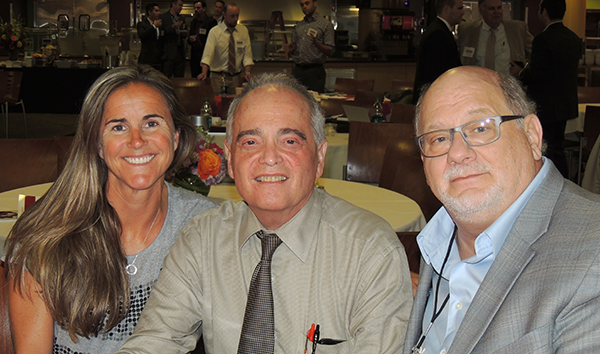 Pictured from left to right: Brandi Chastain, William Pollack, Gary Namie

Tags: Brandi Chastain, bullying in sport, Gary Namie, Jim Thompson, ostracism, Positive Coaches Alliance, William Pollack, Workplace Bullying Institute
This entry was posted on Tuesday, September 23rd, 2014 at 3:21 pm and is filed under Broadcasts: Video, TV, radio, webinars, Employers Gone Wild: Doing Bad Things, Media About Bullying, NFL: Domestic Violence, Tutorials About Bullying, WBI Education. You can follow any responses to this entry through the RSS 2.0 feed. You can leave a response, or trackback from your own site.