August 7th, 2014
Social workers against workplace bullying
The National Association of Social Workers (NASW) Conference was treated to a presentation on workplace bullying by WBI Affiliates Linda R. Crockett and Sherri Tanchack. Both are Canadian pioneers leading the group — Social Workers Against Bullying.
Linda and Sherri recognize both the importance of clinicians treating bullied patients to (1) understand the work environment as causing the harm from workplace bullying and (2) the necessity of therapists hurt by bullying to heal so as to help others. If you are a social worker in Canada or the U.S., contact them. We met Linda and Sherri at Workplace Bullying University.
Here are the two along with their co-presenter at NASW, Dr. Tracy Whitaker, and the new NASW president, Dr. Darrell P. Wheeler.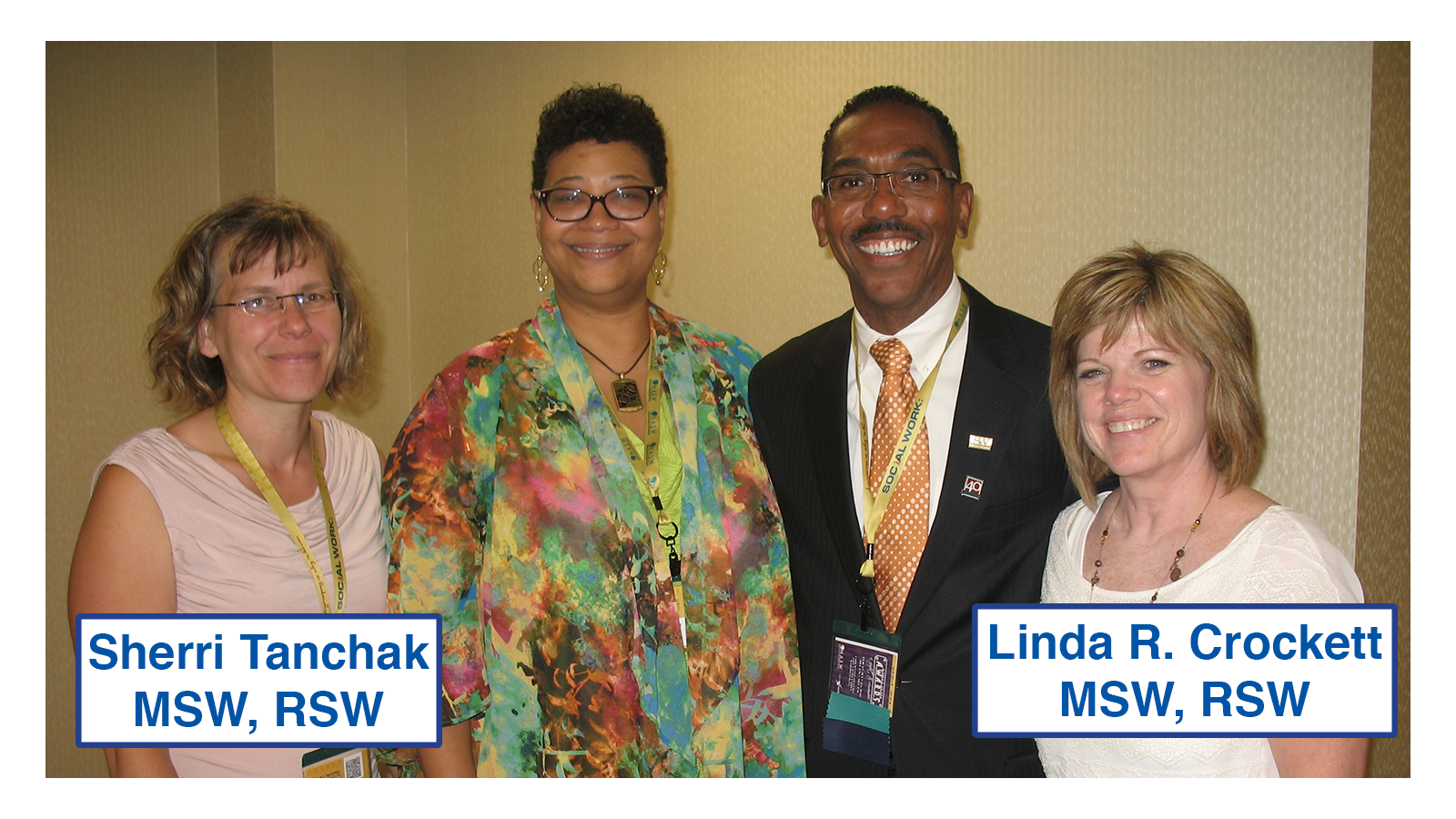 Tags: Linda Crockett, NASW, Sherri Tanchak, social workers against bullying, workplace bullying
This entry was posted on Thursday, August 7th, 2014 at 8:54 am and is filed under Hear Ye! Hear Ye! 2. You can follow any responses to this entry through the RSS 2.0 feed. You can leave a response, or trackback from your own site.