September 30th, 2014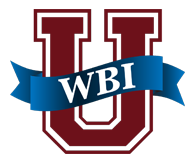 Since 2008, Drs. Gary and Ruth Namie have been training professionals in all aspects of the phenomenon of workplace bullying. Their 3-day, intensive and immersive program is called Workplace Bullying University®. It was the first, and remains the only, program of its kind in North America.
The final 2014 session is held in Bellingham, Washington on November 7-8-9
Their research-driven/evidence-based approach covers:
– prevalence in society and among industries
– profiles of targeted individuals and perpetrators
– the range of tactics employed
– understanding coworkers
– origins of bullying — personalities, work environment, societal
– the science and impact of health harm — physical and psychological
– costs borne by employers
– individual solutions and shortcomings
– potential group solutions
– new roles and responsibilities for managers
– employer solutions — band aid to comprehensive approaches
– public policy change in the context of international laws
Participants receive a treasure trove of materials and resources to position themselves as experts in workplace bullying either for private use or to launch a successful organizational anti-bullying initiative for their employer or union.
See the Workplace Bullying University website for details, testimonials and discounted tuition.