June 29th, 2015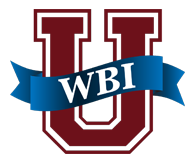 August 7-8-9 are the dates for the next public WBI Workplace Bullying University® Training for Professionals. The location is Boise, Idaho.
Since 2008, the Drs. Namie have delivered the only comprehensive research-driven training covering all aspects of the workplace bullying phenomenon. They are the pioneers and you can learn directly from them. Passed and pending legislation is part of their work. Graduates will understand the nuances of applicable laws.
This interactive, intensive 3-day session is life-changing.
It will enable professionals to add abusive conduct to their list of specializations with the take-home lessons learned.
Professionals who have attended past sessions:
- Attorneys
– Union officials
– Nurses
– Counselors/psychotherapists
– Academics
– HR professionals
– Physicians
– School bullying trainers
– Consultants to organizations
– Corporate trainers
– Former targets turned entrepreneurs
Tuition has been reduced and a deeper discount applies if registration is completed by June 30. Call today for — 360-656-6630. Visit the Workplace Bullying University website for program and registration details and testimonials from graduates.