February 22nd, 2016
Over the years we have heard the personal tales of well over 10,000 individuals, met thousands more at speaking and consulting engagements and gone in-depth with litigants for whom I've provided expert witness services. So, forgive us for not personally bonding with many of those who have been bullied.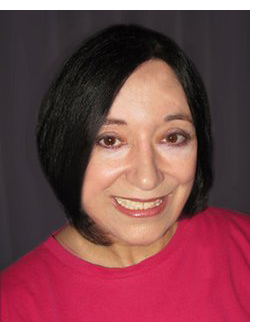 Emelise Francesca Aleandri was the exception and an extraordinary woman. Ruth and I came to know not only her plight but her spirit. Our relationship with her began with her 2004 legal case in federal court against the City University of New York (CUNY). The culprit was a jerk named Joseph Scelsa who directed the Calandra Italian-American Institute at CUNY. Scelsa's wrath impacted several people, including Emelise and her co-plaintiff Gloria Salerno, a clinical psychologist, who had counseled students for decades successfully and without interference until Scelsa meddled with her too. Both women claimed sexual harassment by Scelsa within CUNY before filing in court.
The definitive attributes that bonded Emelise to Gloria was their Italian heritage and their activity in women's advocacy group that Scelsa resented beginning in 1988. Perpetrator Scelsa had pledged to "get them big time." The Institute gained its autonomy in 1994 and Scelsa ran his kingdom with impunity. The diminutive petty tyrant was an autocrat who demanded unquestioning loyalty. And the married Scelsa had a mistress who used to engineer Emelise's downfall.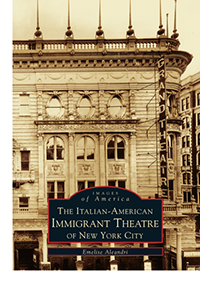 Emelise was the artist. She was born in Riva Del Garda, Italy, emigrating to the U.S. at age four. She was an actress, singer, folk dancer, author and theatrical producer and director of historical plays celebrating Italian culture and its contribution to American theater. Her major opus was the 14-volume book series on the Italian-American Immigrant Theatre, 1746-1899. She also wrote books on Little Italy.
With her MA (Hunter) PhD (CUNY) in Theater, she was the Director of the Center for Italian-American Studies at Brooklyn College (part of the CUNY system). Through my involvement in her legal case against Scelsa and CUNY, I learned that she was the creator and producer of the first nationally syndicated cable TV program about Italian-Americans: Italics: the Italian-American Magazine. She also produced documentaries about her heritage. Scelsa's mistress was the script typist for the Aleandri's CUNY show. The bullying Emelise experienced revolved around Scelsa stripping her from the TV show, putting the mistress-typist in charge!
However, her CUNY job did not define all that Emelise had become in a remarkable life. She was the Artistic Director of Frizzi & Lazzi The Olde Time Italian-American Music & Theatre Company, a not-for-profit group. She also was an actress who had roles in two Spike Lee films. She did TV commercials.
On Italian-American culture issues, she was the go-to expert for media. She gave walking tours of Little Italy in NYC. She lectured on Italian culture for the New York Council for the Humanities, in the tri-state area, nationally, and in Naples and Genova.
After her bullying experience and trial, WBI called on Emelise repeatedly to give articulate voice to the millions of bullied targets forced to the shadows. Here is a print version. For radio, among other shows, she helped WBI on The Takeaway with John Hockenberry. Here is an appearance she made on New York WPIX-TV.
She justifiably won several awards for her tireless advocacy on behalf of Italian-Americans. She was an Elena Cornaro Award Honoree(OSIA), New York State Woman of Distinction, and an Honoree of Leone de San Marco, Commission for Social Justice (OSIA), Lt. Joseph Petrosino Lodge (OSIA), Italian-American Educators.
It is little wonder that the jealous Scelsa felt threatened by her brilliance and absolute command of the Italian-American culture. I opined in the case brought by Aleandri and Salerno against Scelsa and CUNY:
Aleandri was the more invested of the two in the creative arts and was quite entrepreneurial prior to the Institute's status as an autonomous research entity under Queen's College. Scelsa interfered with, stole, or expressly prevented her role in the production of the Italics TV show that she had conceived. She was not given an office phone to conduct business. She had to use a hallway pay telephone on the floor below that afforded no working space for handling the phone duty associated with producing a TV show. She was a very public person as the creative producer and co-host of the show. Scelsa humiliated her in the eyes of guests by forbidding her to personally write thank-you letters. To the unknowing guest (and who could have known about Scelsa's dominating influence from outside the Institute?), she must have appeared unprofessional. The nefarious manner in which Scelsa replaced Aleandri with the show's technician (Schempp) and promoted the original script typist (Fosco) to a position higher than Aleandri had to have been degrading. She was then made to train the relatively unqualified staff that Scelsa hired to replace her. Ultimately, the theft of the master tapes for Festa and the copyright infringements compounded the insults.
The lawsuit was filed by both plaintiffs, Salerno and Aleandri, in 2001 [U.S. District Court for the Southern District of New York – 191 F. Supp. 2d 352 (S.D.N.Y. 2001)]. The two week trial in 2005 ended in a $1.4 million settlement for Emelise and Gloria. Though it never did provide the justice sought or deserved. It was never about the money, and in the end, after paying attorneys, there wasn't that much.
To its credit, the union, PSC (Professional Staff Congress), a higher education branch of the AFT, was supportive. You can read the union's summary of the case here.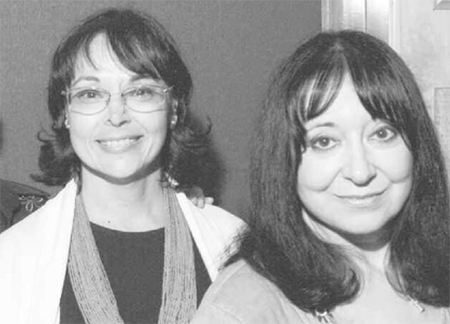 The bond between the two strong women, Emelise and Gloria, forged during the long internal struggle against Scelsa at CUNY and the nearly as long legal battle was further strengthened after the trial. After a few years, they decided to write the definitive account of what had happened to them. A publisher was found that agreed that the two would produce an unvarnished tale, naming names. However, after they completed the manuscript (not simply a book proposal), the cowardly publisher reneged, not wanting to offend CUNY backers of Scelsa. Again, the pair of advocates had been betrayed. Being lied to was becoming the institutional norm when dealing with straight shooters Salerno and Aleandri.
With CUNY and the publisher in the rear view mirror, the two began the next phases of their lives.
I made it a point to visit with Emelise every time there was a reason to be in New York City. She had moved north to Riverdale, but always drove into the city to graciously take me around. She was as warm and upbeat as ever. Her limitless energy drove her to engage in so many projects, she made this observer dizzy in amazement.
Though our own petty distractions keep us from reaching out to everyone we knew and loved, the infrequent trip to NYC or opportunity to ask Emelise to once again speak on behalf of all bullied targets brought us instantly close again. Despite the demonstrable accomplishments listed above, she was unpretentious. Her humanity leaped across the table from you, enveloping you like a warm blanket on a frigid day. She unabashedly showed her love.
Now we've come to learn that another of her battles of which she seldom spoke was her fight against cancer. Bouts of remission kept her going. On January 17, 2016 cancer treatment-related complications took her from us.
A beautiful soul was lost to us all. We were so lucky to have crossed paths, however briefly.
Requiescat in pace dear sweet Emelise.
Ruth & Gary Namie