February 11th, 2013
Canadians mark Anti-Bullying Wear Pink Day: Feb. 27
What began as a high school initiative, wearing pink to signify a commitment to end bullying, evolved into a Union-supported event for adults suffering workplace bullying. The day is February 27.
Here is the notice on the BCGEU site.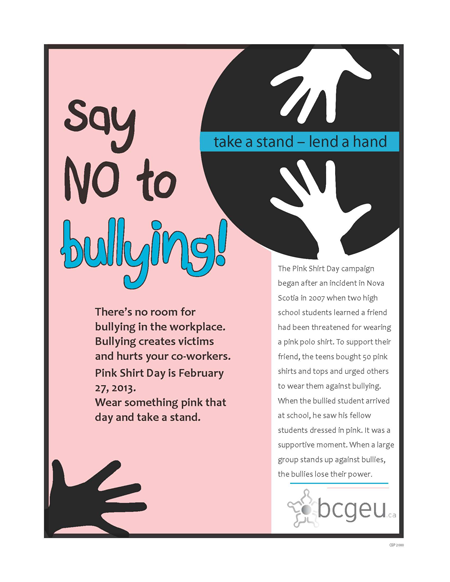 Tags: BCGEU, Wear Pink Day, workplace bullying
This entry was posted on Monday, February 11th, 2013 at 11:38 am and is filed under Events & Appearances, Unions. You can follow any responses to this entry through the RSS 2.0 feed. You can leave a response, or trackback from your own site.