March 1st, 2013
Exiled NYC Science Teacher Strikes Back Against Workplace Bullying
At a video shoot in New York City this week, I met an extraordinary man. Francesco Portelos, a highly paid engineer, switched careers to middle school teaching for the love of teaching kids at great expense to his young family. He is a skilled man who taught youngsters to accomplish technological goals believed to be undoable by lesser-skilled teachers. The woman principal at his Staten Island school, Linda Hill, couldn't stand the young professional's passion for making the school better (true reform of education vs. faux reform aka privatization). She banished him to a room in a basement 20 miles from his school and students. This is the old "rubber room" tactic no longer permitted, except that it is done. Ironically, to support her campaign of hate, Francesco draws his salary and serves as his union's (UFT) representative from exile. He maintains an informative website and video streams his "doing nothing." Free Portelos to be productive again. He wants to earn his salary. His kids miss him. The poor-performing, low-ranked school needs him. Free him.
Francesco (far left) tells his story at 20:40 on the timeline in the video below.
The adversary: principal IS 49, Linda Hill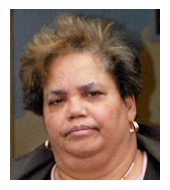 Visit Francesco Portelo's website where he blows the whistle on corruption in the schools.

Tags: Francesco Portelos, Gary Namie, NY Schools, rubber room, teacher in exile, workplace bullying
This entry was posted on Friday, March 1st, 2013 at 9:12 am and is filed under Employers Gone Wild: Doing Bad Things, Target Tale, WBI Education. You can follow any responses to this entry through the RSS 2.0 feed. You can leave a response, or trackback from your own site.