August 28th, 2013
Teen rape victim-suicide leads to light sentence by delusional Montana judge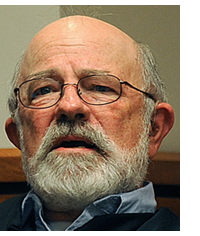 Another inhumane, merciless and malevolent judge, G. Todd Baugh pictured here, has shown how dangerous to society it is to vest too much power in the hands of the insensitive. Public outrage followed his sentencing of convicted rapist Stacey Rambold to 15 years, reduced to 31 days with another day off for time served. The Yellowstone County prosecutor had asked for a 20 year sentence, reduced to 10 years.
Rambold was a teacher at Billings Senior High School. He was 49 when he had a sexual relationship with Cherice Morales, then 14 years old. The incidents were discovered in April of 2008; Rambold was put on paid leave. Three months later Rambold resigned and lost his teacher's certificate. The school district had warned Rambold in 2004 to avoid touching or being alone with female students. The family of Morales settled a civil lawsuit against the district for $91,000.
Later Rambold faced three rape charges. Under Montana law, children younger than 16 cannot consent to sexual intercourse, which made Rambold's crime felony rape. During the legal proceedings, the rape victim took her own life on Feb. 6, 2010, days shy of her 17th birthday.
The 30-day sentence shocked Auliea Hanlon, mother of the rape victim. She had pled for significant jail time because her daughter had killed herself. Hanlon wrote to the court that her daughter had suffered "emotional distress, humiliation and embarrassment and fell into irreversible depression" from the rape. Her school friends betrayed her. She connected the dots of causality for the judge.
The victim's suicide stopped the case against him. It gave Rambold the opportunity in July 2010 to enter into an agreement that would lead to expungement of his record if he followed some rules — completing a sex offender treatment program and no contact with children. He dropped out of treatment and had contact with minors. He was brought back to court in 2012. His sentencing hearing was Monday August 26, 2013, over three years after his victim's suicide.
Rapist Rambold's attorney told the court his client had lost his career, his marriage and his home and has suffered a "scarlet letter of the Internet" as a result of publicity about the case. Rambold now has to register as a sex offender. His attorney said that Rambold's criminal history contains "only a traffic violation." A strange statement given the 2008 string of sexual intercourse with without consent incidents. Of course, Morales' suicide halted the court case.
Judge Baugh, the grandson of famed NFL quarterback Sammy Baugh, drew national attention not only for his light sentence meted out for rapist Rambold, but also for his comments.
Baugh said:
It's not probably the kind of rape most people think about. It was not a violent, forcible, beat-the-victim rape, like you see in the movies. But it was nonetheless a rape. It was a troubled young girl, and he was a teacher. And this should not have occurred. (my emphasis)

(the victim) seemed older than her chronological age … (was) as much in control of the situation (as the rapist)

I think what people are seeing is a sentence for rape of 30 days. Obviously on the face of it, if you look at it that way, it's crazy. No wonder people are upset. I'd be upset, too if that happened.
Hanlon, the mother of the victim, left the court screaming "You people suck!"
Marian Bradley of the Montana National Organization for Women said, "Something is not right with our system when a judge can make that kind of decision. Unless we show our outrage, none of our children are safe and no one will think of us. I think the judge needs to be reviewed and he needs to be sanctioned.
Local protests followed. Several petition drives were launched.
Judge Baugh's office at the Court number: (406) 256-2922
Yellowstone County District Court Administrator, Becky Bird, (406) 869-3550, e-mail: BeckyBird at mt.gov

Tags: Auliea Hanlon, Billings Senior High School, Cherice Morales, Judge G. Todd Baugh, rape, Stacey Rambold, Yellowstone County
This entry was posted on Wednesday, August 28th, 2013 at 12:00 pm and is filed under Commentary by G. Namie, Fairness & Social Justice Denied, The New America. You can follow any responses to this entry through the RSS 2.0 feed. You can leave a response, or trackback from your own site.