December 13th, 2012
"Right to work" means lower income, less insurance, less growth
Many lies are spread by RTW advocates, none of who represent workers. Here is a thorough refutation using facts. Below is a graphical portrayal of some of these facts.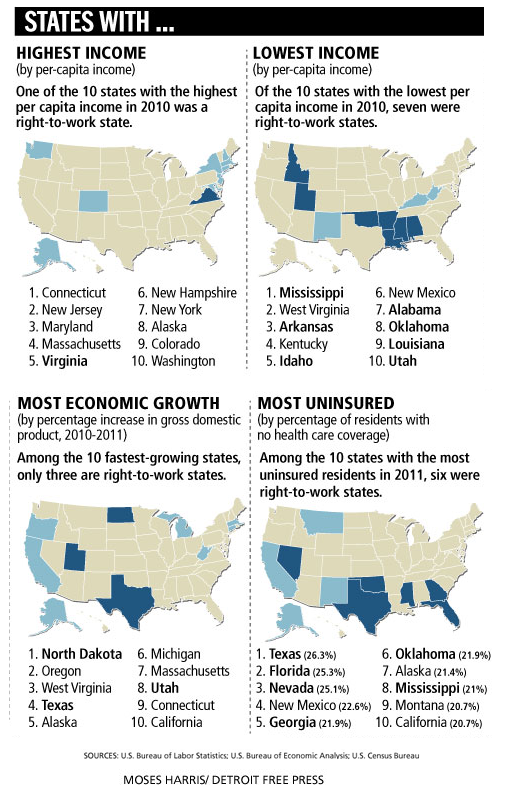 See the story about 2012 passage of RTW laws in Michigan.

Tags: right to work, RTW less insurance, RTW lower income
This entry was posted on Thursday, December 13th, 2012 at 4:52 pm and is filed under Commentary by G. Namie, Fairness & Social Justice Denied, The New America, Unions. You can follow any responses to this entry through the RSS 2.0 feed. You can leave a response, or trackback from your own site.