April 15th, 2013
San Francisco defends employee misconduct – $10.3 million
The price paid by the City and County of San Francisco for defending indefensible discrimination and general bullying across 5 years was over $10 million. If City leaders were rational, they would see that BULLIES ARE TOO EXPENSIVE TO KEEP! … but it's not a rational world and butt-kissing bullies are adored and hardly ever terminated.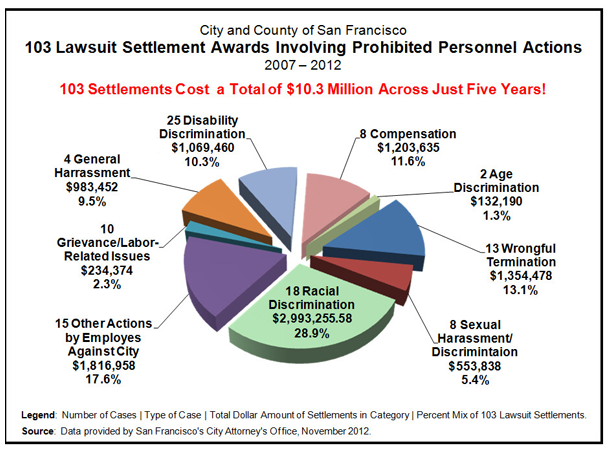 Thanks to Steve Zeltzer for finding this set of facts.

Tags: costs of bullying, discrimination, fiscal impact, harassment, San Francisco, workplace bullying
This entry was posted on Monday, April 15th, 2013 at 8:45 am and is filed under Tutorials About Bullying, WBI Education. You can follow any responses to this entry through the RSS 2.0 feed. You can leave a response, or trackback from your own site.