November 29th, 2012
Philandering Patraeus unpunished; Prosecutions for attempted suicides in military
There is an epidemic of suicides in the military. According to an Army Times article summarizing several reports:
a veteran commits suicide every 80 minutes. More than 6,500 suicides have occurred since the wars in Iraq and Afghanistan began. For every service member who dies in battle, 25 veterans die by their own hands. According to a Pentagon report, more American active service members have killed themselves in the first six months of 2012 than in the first six months of any of the previous 11 years, The Associated Press reported. The report reveals 154 service members killed themselves in the first 155 days of 2012 alone. The number of deaths by suicide is 50 percent higher than combat deaths in Afghanistan during the same period and an 18 percent increase over active service member suicides in the first six months of 2011. And, while only 1 percent of Americans have served in the wars in Afghanistan and Iraq, veterans of these conflicts represent 20 percent of all suicides in the United States, the VA reported.
According to a U.S. Army report, more soldiers are dying by suicide than in combat.
If an active duty member of the military commits suicide, he or she is posthumously honorably discharged and counted as a war casualty. Tragically, if that suicide attempt fails, he or she is considered to have violated the Uniform Code of Military Justice because that conduct causes "prejudice to good order and discipline" or has a "tendency to bring the service into disrepute." The person can face court martial proceedings for surviving a suicide attempt. Outrageous!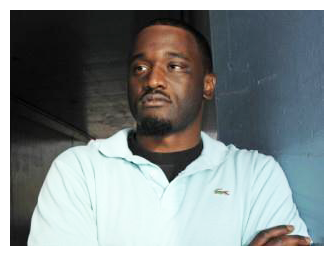 Lazzaric Caldwell, a former private in the U.S. Marine Corps who had been diagnosed with depression and post-traumatic stress disorder when stationed in Okinawa, attempted suicide by slitting his wrists with a razor when he was threatened with jail over the alleged theft of a belt.
Caldwell is now a private citizen living in Oceanside, CA. His case is being heard by the Court of Appeals for the Armed Forces. The prosecutor, Marine Corps Maj. David N. Roberts, told Michael Doyle with the McClatchy Newspapers, "This case is not about prosecuting suicide or attempted suicide. It's about prosecuting an act that was prejudicial to good order and discipline."
Caldwell eventually pleaded guilty to self-injury and received a bad conduct discharge after being convicted of larceny, driving without a license and possessing the drug known as "spice." With the negative discharge, Caldwell is denied VA benefits for life. The Marines put him in harm's way, he suffered a war injury, he was driven to suicide, then he was treated as a criminal.
The trial judge in the Caldwell case thought self-injury was an "odd charge" for military prosecutors to levy. Pressing the point, Chief Judge James E. Baker asked skeptically whether the military would charge someone who'd developed post-traumatic stress after five combat tours.
Court of Appeals Judge Margaret A. Ryan asked, "You don't think people will think less well of the military if people are killing themselves?"
The core of the military's need to prosecute is all about impression management and reputation damage control.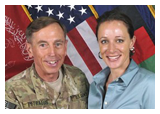 What a difference rank makes. The lowly private was branded a criminal. The lofty imperious Gen. Patraeus is free to engage in an apology tour for his extramarital affair with his biographer.
We hope the Court of Appeals for the Armed Forces that elects to apply the Uniform Code of Military Justice in the Caldwell case actually stumbles upon justice. When the military criminalizes those driven to suicide, it is an unjust and ignorant world.
Can't help but recall the memorable title of a book I read back in college 40+ years ago. It seems so relevant again.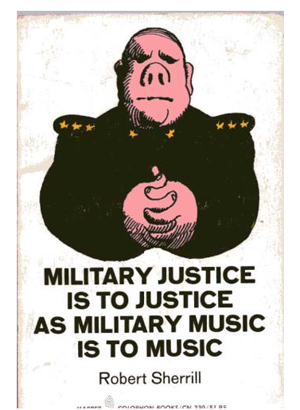 Tags: Court of Appeals for the Armed Forces, Lazzaric Caldwell, Patraeus, U.S. Marine Corps
This entry was posted on Thursday, November 29th, 2012 at 11:51 am and is filed under Commentary by G. Namie, Employers Gone Wild: Doing Bad Things, Fairness & Social Justice Denied. You can follow any responses to this entry through the RSS 2.0 feed. You can leave a response, or trackback from your own site.