Posts Tagged '2014 U.S. Workplace Bullying Survey'
Sunday, March 2nd, 2014
Ban on workplace bullying stalled at Vermont Statehouse
Advocacy group asks lawmakers to hold public hearing
by Stewart Ledbetter, WPTZ, NBC-TV, Montpelier, VT, Feb. 28, 2014
Sherill Gilbert says she walks the Statehouse hallways as often as she can, trying to persuade members of the Legislature to take up her cause.
She's determined, even after five years without much success.
 
"I'd love to see Vermont become first state with law against workplace bullying," Gilbert said Thursday. "I've heard from people from all 14 Vermont counties. Somebody needs to do something. It's the only legalized abuse in the United States."
Tags: 2014 U.S. Workplace Bullying Survey, anti-bullying bill, Healthy Workplace Bill, Kevin Mullin, legislation, Sherrill Gilbert, Vermont, William Doyle, workplace bullying
Posted in Broadcasts: Video, TV, radio, webinars, Healthy Workplace Bill (U.S. campaign), Media About Bullying, WBI in the News, Workplace Bullying Laws | No Archived Comments | Post A Comment () »
Tuesday, February 25th, 2014
2014 WBI U.S. Workplace Bullying Survey
February 2014
National Prevalence & Awareness
Gender of Perpetrators & Targets
Perpetrator Rank
Race & Ideology
Employer Reactions
Coworker Actions
Stopping the Bullying
Support for a Law
Causal Factors
About Bullied Targets
Methodology

Funding by 93 Indiegogo Contributors and major support from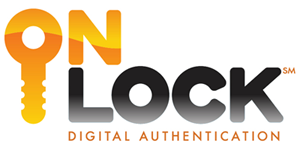 Gary Namie, PhD, Research Director
Assistance from Daniel Christensen & David Phillips
© 2014, Workplace Bullying Institute, All rights reserved.
360.656.6630
Key Findings
- 27% of adult Americans have directly experienced "repeated abusive conduct that is threatening, intimidating, humiliating, work sabotage or work abuse."
- Counting witnesses, 48% have been affected
- 72% of Americans are now aware of workplace bullying
- 93% of Americans want a law to protect them from abuse in addition to anti-discrimination laws
- Employers are lagging far behind and doing relatively nothing voluntarily to stop abusers on the payroll
- Women bullies still target women at a disproportional rate (68%)
- Women are still the majority of targets (60%)
Tags: 2014 U.S. Workplace Bullying Survey, Daniel Christensen, David Phillips, Gary Namie, research, surveys, Workplace Bullying Institute
Posted in Bullying-Related Research, Social/Mgmt/Epid Sciences, WBI Education, WBI Surveys & Studies | 2 Archived Comments | Post A Comment () »
Thursday, January 2nd, 2014
Please contribute to the WBI Indiegogo campaign to fund our national 2014 U.S. Workplace Bullying Survey.
Give a voice to the millions of bullied targets and invigorate the campaign to end workplace bullying with your gift.
On Jan. 6, we hit 140% of our goal!!!!
Campaign ends on Jan. 12.
Can you help with a donation as low as $5 to make a difference? Perks available for donations of at least $50.
Tags: 2014 U.S. Workplace Bullying Survey, indiegogo, WBI, Workplace Bullying Institute
Posted in Hear Ye! Hear Ye! 2 | No Archived Comments | Post A Comment () »
Friday, November 22nd, 2013
Have a Bully-Free Thanksgiving
Please contribute to our crowdfunding campaign for the WBI 2014 National Survey For free buttons, see the Perks to donors.
We definitely appreciate your help.
Tags: 2014 U.S. Workplace Bullying Survey, Bullies Gobble $$$, buttons, indiegogo, turkeys, WBI merchandise, workplace bullying, Workplace Bullying Institute
Posted in Products & Services | No Archived Comments | Post A Comment () »