Posts Tagged 'abusive conduct'
Thursday, September 25th, 2014
By David Meggyesy, former seven year linebacker with the St. Louis football Cardinals, author of a best-selling football autobiography, Out of Their League. Meggyesy is board President of Athletes United for Peace and is the former Western Regional Director of the NFL Players Association (NFLPA). Essay originally posted on Social Justice on 9/17/2014.
"The only reason parents hit their children is because they can get away with it." — A. S. Neill, Summerhill
As a physically abused child, as many of us are, I read the above quote as a young adult, then the parent of a three year old son and a professional football player with the St. Louis Football Cardinals. It was an epiphany, and I never forgot it. Certainly there were times when I was angry, feeling unsure of myself and demanding some kind of control in my life. Hey I could take it out on my "out of control" son and say to myself "he deserved it". However that Neill observation made so much sense I decided to break the chain and I never physically assaulted my children.
The issue is again news, with the former Baltimore Raven NFL player Ray Rice, who is shown punching and knocking out his girlfriend and dragging her unconscious body out of an elevator, Adrian Peterson, star running back with the Minnesota Vikings drawing blood beating his four year old son with a switch. This gender and child abuse is not endemic to athletes who play professional football. It is a social epidemic. Given the media power of the NFL it's a good thing that this kind of abuse is again thrown up in our collective face.
Tags: abusive conduct, American culture, child abuse, David Meggyesy, fear, NFL, Ray Rice, violence
Posted in Employers Gone Wild: Doing Bad Things, NFL: Domestic Violence | No Archived Comments | Post A Comment () »
Thursday, September 18th, 2014
Original story in the Shelbyville (TN) Times-Gazette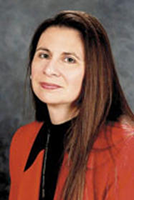 A Middle Tennessee State University business professor continues her push for a more civil workplace.
Dr. Jackie Gilbert, a professor of management in the MTSU Jones College of Business, joined forces with like-minded people across the state and nation to help craft legislation and guidelines that will help do just that within government agencies.
Gilbert was part of a group of advocates who helped shape the Healthy Workplace Act, which was signed into law in June by Gov. Bill Haslam. The legislation, sponsored by state Rep. Antonio Parkinson, D-Memphis, grants legal protection to those government agencies that adopt a model policy to combat abusive behavior in the workplace or craft comparable guidelines of their own.
The law applies to any agency, county, metropolitan government, municipality, or other political subdivision of the state. By enacting the law, Tennessee became the 26th state to introduce the Healthy Workplace Bill and the first to pass it. The national grassroots legislative movement began more than a decade ago to get workplace anti-bullying laws passed in every state.
"Respectful interaction at work is a priority," said Gilbert, who has incorporated anti-bullying concepts into her teaching. "This law is going to set the stage for providing some guidance for what is acceptable and what is not acceptable at work."
Gilbert is a member of Tennessee Healthy Workplace Advocates, which worked toward passage of the bill. She was recently appointed to serve on a workplace civility workgroup that is advising the Tennessee Advisory Commission on Intergovernmental Relations, or TACIR, on developing a model policy for Tennessee's state and local governments. The legislation requires that a model be in place by March 15, 2015.
Tags: abusive conduct, Antonio Parkinson, HB 1981, Healthy Workplace Bill, Jackie Gilbert, MTSU, TACIR, Tennessee, workplace bullying policy
Posted in Healthy Workplace Bill (U.S. campaign), WBI in the News, Workplace Bullying Laws | No Archived Comments | Post A Comment () »
Wednesday, August 20th, 2014
Understanding Workplace-Bullying Legislation
By Randi Melnick
American Bar Association, August 13, 2014
Labor-and-employment attorneys hear countless tales of abuse suffered by employees in the workplace. Employees subjected to mean-spirited or degrading treatment can often feel helpless, or even if they are proactive and make a complaint to human resources, they may simply be told to toughen up, or find a new job. With the realities of today's increasingly stressful and competitive workplace, it is worth a moment of reflection to consider what level of civility should be expected in the workplace, and what the consequences should be, if any, for those who break such codes of conduct.
Workplaces can have tricky cultural norms, and some people will be more skilled than others at communicating. However, there is a difference between a manager or coworker who lacks tact and one who goes out of his or her way to purposefully target an individual. When one is verbally abused or intimidated, when work is sabotaged, or when humiliation is used as a tactic, that is bullying. And it is not always illegal in the United States.
Tags: abusive conduct, affirmative defenses, bullying defined, bullying law, Healthy Workplace Bill, lawyers, Randi Melnick, workplace bullying
Posted in Healthy Workplace Bill (U.S. campaign), Media About Bullying, Print: News, Blogs, Magazines, WBI in the News, Workplace Bullying Laws | No Archived Comments | Post A Comment () »
Tuesday, July 29th, 2014
Gov. Hassan Vetoes Workplace Bullying Bill
By Holly Ramer, Associated Press, July 28, 2014
CONCORD, N.H. (AP) — Gov. Maggie Hassan vetoed a bill Monday aimed at protecting New Hampshire state employees from abusive work environments, saying it was well-intentioned but unworkable.
Lawmakers passed the measure after hearing from current and former state workers who said they experienced workplace bullying. It would have required state departments and agencies to develop policies to address harassment.
But Hassan said the legislation's definition of "abusive conduct" was overly broad and would have made the most routine interactions potential causes of action. For example, workers could claim abuse if they believed they had "unreasonable" workloads, felt co-workers weren't answering emails in a timely manner or had received constructive criticism from supervisors or peers, she said.
"The bill also attempts to legislate politeness, manners and the interpersonal relationships of co-workers," Hassan said.
The governor said state employees deserve respect and the opportunity to work in respectful environments, but she argued the legislation would lead to a dramatic increase in lawsuits, which would in turn hinder productivity.
The bill's sponsor, Rep. Diane Schuett, said she hopes lawmakers will override the veto.
"We all know there's bullying in school, and just because someone graduates from school, doesn't mean they stop doing it, and it carries over into the workplace," she said. "It undermines the efficiency within state government if you end up with one or two employees being harassed on the job, either by another employee or a supervisor, and you end up with the entire agency being aware of it and feeling like they have to pick sides."
Schuett, D-Pembroke, and other supporters said the state has no written policy against abuse in the workplace nor any office procedure to follow to address such issues. But Hassan said existing state rules give employees an avenue for making complaints.
Diana Lacey, president of the State Employees' Association, disagreed. She said in the two years since the bill was first introduced, the governor has done little more than have the state personnel division develop an online "Respect in the Workplace" training presentation.
"It just feels like more stalling," she said. "The governor has the power to issue an executive order to take this more seriously … If the governor wasn't going to support the legislation, the governor's office should've pitched an executive order and has not done so. So we're very upset."
As for the concern about litigation, Lacey said state employees already have been using the courts to seek relief.
###
The WBI response to the veto.
Tags: abusive conduct, bill, bill veto, HB 591, Healthy Workplace Bill, law, legislation, Maggie Hassan, New Hampshire, SEIU Local 1984, SEIU/NAGE, workplace bullying
Posted in Healthy Workplace Bill (U.S. campaign), Unions, Workplace Bullying Laws | No Archived Comments | Post A Comment () »
Wednesday, April 23rd, 2014
The story below about the Olympia (WA) School District will enrage you for at least three reasons. First, the adult bus driver tormented a developmentally disabled 14 year old and encouraged other kids to join in. Second, the employing school district ignored a year of complaints about the man whose bullying record they knew very well. In fact, they have paid out $2.15 million in settlements to resolve previous lawsuits filed against the man. Third, the student and his mother were not believed for a year until there was video evidence to convince the district to act. Bullied targets are routinely not believed. However, this boy was a special needs student who deserved to have his voice given special attention! How out of touch must the Superintendent be?
###
Olympia school bus driver accused of verbally abusing developmentally-disabled student
By Jeremy Pawloski, The Olympian (WA), April 21, 2014 
The Olympia School District has placed one of its school bus drivers on leave after a developmentally-disabled 14-year-old middle school student and her mother complained that he was verbally abusing her while driving her to school.
The Washington Middle School student's mother, Louanne Bay, said that her daughter has been complaining about verbal abuse by the bus driver for more than a year.
However, the teen's complaints were not acted on by the district until recently, when school officials viewed footage from a school bus surveillance camera depicting the alleged verbal abuse by the bus driver, Bay said.
Tags: abusive conduct, Olympia School District, school bus driver, special needs students
Posted in Employers Gone Wild: Doing Bad Things, Media About Bullying, Print: News, Blogs, Magazines | 1 Archived Comment | Post A Comment () »
Friday, February 14th, 2014
On Nov. 6, 2013, the National Football League hired Ted Wells and the law firm Paul, Weiss, Rifkind, Wharton & Garrison LLP to conduct an independent investigation into issues of workplace conduct at the Miami Dolphins after the departure of Jonathan Martin from the team last October.
… even the largest, strongest and fleetest person may be driven to despair by bullying, taunting and constant insults

From the Conclusion, NFL Report, Feb. 14, 2014
The long-awaited report exonerates Jonathan Martin, the player targeted for abuse by a trio of fellow players.
Many of the key report conclusions illustrate how this NFL story is one of workplace bullying: (italicized comments by WBI)
• The mistreatment of Martin is consistent with a case of Workplace Bullying
The legal team recognized that bullying is abusive conduct and that Martin was the abused party.
• Martin did not fabricate his allegations of harassment
As is true with bullied targets, they are not the liars; it is most often the abusers, the bullies, who lie.
• Repeated acts of harassment contributed to Martin's departure
Bullying involves repeated acts
• Incognito knew that the harassment affected Martin
Perpetrators are aware that they harm others. Some derive pleasure from it.
• Martin was subjected to persistent harassing language
Persistence, again, repeated acts
• The harassment was humiliating and contributed to his mental health issues
The investigators made the causal link. Humiliation causes mental distress.
• The bullying trio harassed other Dolphins personnel
Cruelty spreads like contagion when unchecked
• It is unclear the extent to which the abuse resulted from racial animus
Illegal harassment/discrimination can be part of bullying, but bullying often is not based on race or gender.
• Culture of the Dolphins offensive line does not excuse the mistreatment
Just because it's the NFL doesn't mean bullying is acceptable.
• Coach Philbin and the Front Office did not know about the harassment
Complaints are often kept at the lowest level. Executives are shielded by lower-level managers.
This is a remarkable report. Read it in its entirety for yourself.
Follow the full NFL story in the Category list in the sidebar: NFL: Jonathan Martin
Tags: abusive conduct, bullying, Jonathan Martin, locker room culture, NFL, Richie Incognito, workplace bullying
Posted in Employers Gone Wild: Doing Bad Things, NFL: Jonathan Martin | 3 Archived Comments | Post A Comment () »
Sunday, January 26th, 2014
Just recently the CDC established conditions for a universal definition of youth bullying in schools. Newcomers to the adult Workplace Bullying movement clamor for a uniform, common definition. But back in 1997, when we were beginning, there was a very active listserv among the international academic community striving to find commonalities. They finally agreed to not force a common definition.
Workplace bullying, as a documented research phenomenon, is not new. It is quite "mature," contrary to what newbies may believe. For example, here are the properties that all operational definitions share:
• the loathsome conduct is negative or offensive to a rational person
• it is aimed at one or more individuals, personalizing the assaults
• perpetrators act either alone or in concert with others (mob)
• perpetrators attack from any and all levels in organizations — top-down, horizontal (peers), and from subordinate positions
• when perpetrators outrank their targets, it is an abuse of authority
• regardless of perpetrator rank, there exists a power differential, real (titular) or perceived (in the mind of the perpetrator)
• acts of omission (withholding) are included with acts of commission
• deliberateness and intentionality are less important than the fact the mistreatment happened
• tactics may be overt or covert, most likely subtle and behind closed doors
• though there is a singling out of certain targets, bullying transcends status-based (illegal) discrimination, ignoring gender, race, age, etc.
• repetitive, a chronic pattern, not single-shot emotional explosions
• unwanted, uninvited, unprovoked by targets
• harmful to targets — health (from distress), psychological integrity, self-esteem
• harmful, or at least disruptive, to witnesses and coworkers
• bullying toxifies a productive work environment, undermines work itself
• employers bear the responsibility to prevent and correct
Thus, there is a great deal of conformity across various definitions. There are huge public education goals facing the movement in 2014.
Tags: abusive conduct, definition, Gary Namie, psychological violence, workplace bullying
Posted in Commentary by G. Namie, Fairness & Social Justice Denied, Tutorials About Bullying, WBI Education | No Archived Comments | Post A Comment () »
Monday, January 6th, 2014
Alleged bully Miami Dolphins offensive lineman Richie Incognito was suspended when allegations of his anti-racist rants and abusive treatment of fellow lineman Jonathan Martin surfaced in late October.
Incognito was suspended indefinitely and as a union member (NFLPA) appealed. He lost pay for two games. According to ESPN, his salary was restored for the remainder of the season. The team kept him officially "suspended" so that he could not play for any other NFL team at season's end.
Punishment?
Follow the full NFL story in the Category list in the sidebar: NFL: Jonathan Martin
Tags: abusive conduct, Jonathan Martin, NFL, racism, Richie Incognito, workplace bullying
Posted in NFL: Jonathan Martin | No Archived Comments | Post A Comment () »