Posts Tagged 'AFL-CIO'
Tuesday, April 15th, 2014
From our friends at Executive PayWatch …
In 2013 the CEO to average worker pay ($16.59) ratio was 331:1 and the CEO to minimum wage ($7.25) worker pay ratio was 774:1.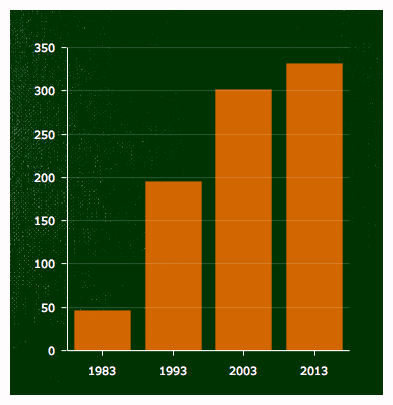 America is supposed to be the land of opportunity, a country where hard work and playing by the rules would provide working families a middle-class standard of living. But in recent decades, corporate CEOs have been taking a greater share of the economic pie while wages have stagnated and unemployment remains high.
High-paid CEOs of low-wage employers are fueling this growing economic inequality. In 2013, CEOs of the Standard & Poor's (S&P) 500 Index companies received, on average, $11.7 million in total compensation, according to the AFL-CIO's analysis of available data from 350 companies.
Today's ratio of CEO-to-worker pay is simply unconscionable. While CEO pay remains in the stratosphere, production and nonsupervisory workers took home only $35,239 on average in 2013, and a full-time worker making the federal minimum wage earned only $15,080.
Even as companies argue that they can't afford to raise wages, the nation's largest companies are earning higher profits per employee than they did five years ago. In 2013, the S&P 500 Index companies earned $41,249 in profits per employee, a 38% increase.
It doesn't have to be this way. Politicians should raise the minimum wage. Corporations should pay their employees a living wage. And workers should have a collective voice on the job to demand their fair share.
Scroll down on the page to see that a single hour of WalMart CEO pay is equivalent to 1,372 hours of minimum wage page pay! You can't make up stuff this outrageous.

Tags: AFL-CIO, CEO compensation, Executive Paywatch, labor, minimum wage, pay inequality
Posted in Employers Gone Wild: Doing Bad Things, Fairness & Social Justice Denied | No Archived Comments | Post A Comment () »
Tuesday, November 26th, 2013
In Switzerland, the ratio of CEO pay to lowest paid workers in their companies has grown today to 43:1 from 6:1 in 1984. By comparison, in the U.S. in 2012, the ratio was 354:1, according to the AFL-CIO,. It is 84:1 in the U.K. The inequality sparked outrage and a movement in response that is sweeping Spain, France, Germany, and the EU which is considering limiting the ratio.
Why not in America?

Tags: 1:12, AFL-CIO, CEO compensation, executive pay, inequality, Switzerland
Posted in Commentary by G. Namie, Fairness & Social Justice Denied, The New America | No Archived Comments | Post A Comment () »
Tuesday, March 12th, 2013
By Kenneth Quinnell, AFL-CIO Blog, March 7, 2013
A number of states are considering legislation that would allow workers to sue for on-the-job harassment and bullying that causes physical or emotional harm. Some employers have already instituted anti-bullying policies, but advocacy groups want a more comprehensive response to what has been a problem on the rise since the economic downturn began. More than a dozen states have considered legislation to combat on-the-job bullying in the past year.

Tags: AFL-CIO, workplace bullying
Posted in Unions | No Archived Comments | Post A Comment () »
Friday, November 30th, 2012
Ask any American what the term "union made" means and the most likely answer is that the product has been made, or the service delivered by, workers who are members of a labor union. But a snarky retailer started a San Francisco-based high-price clothing store in 2009, naming it UNIONMADE. According to Peter Dreier, an Occidental College politics professor, only 3 to 5% of the store's inventory is actually union made. Dreir asked CEO Todd Barket if the moniker is misleading. Barket said. "It had nothing to do with unions. I'm surprised that people took the name literally."
Barket confidently told Dreir, "There really are no clothing unions left. There's no one to make a fuss." Wow. We obviously live in surreal parallel universes. In his, unions don't exist; in mine, unions and workers in general could and should again enjoy national popularity as the alternative to a dominating plutocracy.

Tags: AFL-CIO, language distortion, Todd Barket, Unionmade
Posted in Commentary by G. Namie, The New America, Unions | No Archived Comments | Post A Comment () »