Posts Tagged 'AMI'
Tuesday, June 10th, 2014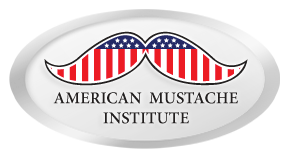 From the American Mustache Institute for all baseball fans and those recognizing the need to protect the rights of, and fighting discrimination against, Mustached Americans by promoting the growth, care, and culture of the lower nose forest.
Chicago White Sox pitcher Chris Sale was recently forced to shave his beard by fledgling field manager Robin Ventura. Seeing this as a stark violation of Mr. Sale's civil liberties, the American Mustache Institute filed legal papers and sent the following correspondence to White Sox general manager Rick Hahn.
Mr. Hahn,
It has recently come to the attention of the American Mustache Institute that the field manager for the Chicago White Sox, Mr. Robin Ventura, is forcibly intimidating pitcher Chris Sale, among other players with decorated histories of striking out, to remove his preferred style of facial hair.
As Mr. Sale recently conveyed to the Chicago Sun-Times, "I got a call from the front office saying my beard was too scruffy and it had to go." You then, in turn, confirmed to the Times that, "the 'clean it up' order came" from manager Mr. Ventura, a clean-shaven mortal.
On one hand, we were bemused to learn there is a male character outside of the Batman series named "Robin." Secondarily, your beard-genocide-focused team policy has driven Mr. Sale to embrace a Mustached American lifestyle, which improves good looks by an estimated 38 percent according to AMI research and has been proven to enhance athletic performance by an estimated 63.7 percent.
However, Mr. Ventura's edict violates Mr. Sale's fundamental workplace rights and has contributed to a hostile work environment therein. The White Sox are not, of course, alone in this endeavor. A 2010 poll conducted for Bellingham, Washington-based Workplace Bullying Institute said that 37 percent of U.S. workers – some 54 million people – believe they have been subjected to a workplace "hostility."

Tags: AMI
Posted in Media About Bullying, Print: News, Blogs, Magazines | No Archived Comments | Post A Comment () »