Posts Tagged 'Bill Lepowsky'
Thursday, November 7th, 2013
By Kristen V. Brown, San Francisco Chronicle, Nov. 6, 2013, Page 1 story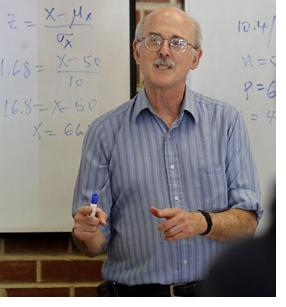 For Bill Lepowsky, there was something familiar in the unfolding drama between offensive linemen Jonathan Martin and Richie Incognito of the Miami Dolphins.
Indignities suffered by Martin at the hands of teammates have raised the question of where a locker-room prank crosses the line to become destructive bullying. It also thrust into the spotlight a harsh fact: Bullying isn't a problem that ends with high school graduation. Anyone can be bullied, including Stanford-educated, 300-pound NFL offensive tackles.
For Lepowsky, 67, a math professor at Laney College in Oakland, this idea was nothing new. For years he was bullied at his workplace, harassed by grown colleagues. The situation was so confounding that at first he didn't realize he was being bullied.
"It made no sense," he recalled. "It felt like living in an 'Alice and Wonderland' world where everything is upside down."
Bullying among kids and teens often makes the headlines, but the harassment is common among adults, as well.
A 2010 survey by the Workplace Bullying Institute found that 35 percent of the U.S. workforce reported being bullied at work. Other studies have reported that 1 in 4 people have experienced some form of bullying at work.
"It happens at home, at work. People have only thought about bullying related to children, but the fact is that right now adult bullying is rampant," said Jill Brooke, an expert on adult bullying and author of the recently published book "The Need to Say No – How to Be Bullish and Not Bullied."

Tags: Bill Lepowsky, Gary Namie, kristen v. brown, sf chronicle, workplace bullying
Posted in Broadcasts: Video, TV, radio, webinars, Media About Bullying, NFL: Jonathan Martin, Tutorials About Bullying, WBI Education, WBI in the News | No Archived Comments | Post A Comment () »
Thursday, April 28th, 2011

Tags: Bill Lepowsky, Gary Namie, Laney College, Workplace Bullying Institute
Posted in WBI in the News | No Archived Comments | Post A Comment () »
Monday, November 1st, 2010
By Laura Casey, Contra Costa Times, Oct. 31, 2010
Kim is being stalked in the halls by her supervisor. Her every move is scrutinized, judged. Every day, she is berated with personal insults suggesting that she's just not good enough to work anywhere. The yelling and unfair accusations do not simply make her hate coming to work. It has led to more serious health issues.

Tags: Bill Lepowsky, California Healthy Workplace Advocates, Contra Costa Times, Laura Casey, Michelle Smith, workplace bullying, Workplace Bullying Institute
Posted in Media About Bullying, WBI in the News | 13 Archived Comments | Post A Comment () »
Tuesday, March 10th, 2009
San Francisco Labor Hour February 2007 Panel Including Dr Ruth and Dr Gary Namie California Coordinators Carrie Clark, Bill Lepowsky & Rhea Settles Hosted by Steve Zeltzer

Tags: Bill Lepowsky, Carrie Clark, Gary Namie, Ruth Namie, Steve Zeltzer, Unions
Posted in Employers Gone Wild: Doing Bad Things, Fairness & Social Justice Denied, Media About Bullying, Tutorials About Bullying | No Archived Comments | Post A Comment () »