Posts Tagged 'bullying and health'
Thursday, March 21st, 2013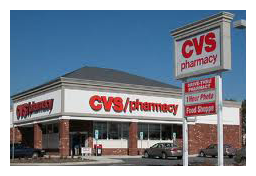 The pharmacy chain, CVS Chainmark, has taken employee wellness to new draconian levels. On the surface, they are a healthcare giant who can claim to care about employee health. Obesity is a national problem and strains the healthcare system.
So, the 200,000 employees were told that CVS will pay for health screening. By May 1, employees who use employer-provided health insurance (not sure if the premium is 100% borne by CVS) must provide their weight, height, body fat, blood pressure and glucose and fasting lipid levels — ostensibly to know their key health metrics in order to take action to improve their numbers, if necessary. CVS will pay for testing.
Coercion is involved. Employees must sign a form that the screening is "voluntary." Results are then sent to to WebMD Health Services Group who administers benefits for CVS. There are two consequences for those in poor health. If they refuse to submit to testing, they will pay a $50/month penalty, $600 annually added to their health insurance premium. Second, if they do submit health data, the company, WebMD on behalf of CVS, can limit the employee's choices of health care plans in the future. Fatties have limited choices.

Tags: bullying and health, CVS, Gary Namie, health insurance, health screening, hypertension, workplace bullying
Posted in Bullying & Health, Commentary by G. Namie, Employers Gone Wild: Doing Bad Things, The New America, WBI Education | No Archived Comments | Post A Comment () »
Thursday, August 9th, 2012
In the spring 2012, WBI posted a Instant Poll survey asking bullied targets to check health symptoms associated with their bullying experience. 516 respondents completed the survey. Here are the findings.

Tags: bullying and health, employee health, Gary Namie, health symptoms, research, WBI, WBI research, workplace bullying, workplace bullying and health
Posted in Bullying & Health, Tutorials About Bullying, WBI Education, WBI Surveys & Studies | 12 Archived Comments | Post A Comment () »