Posts Tagged 'bystander effect'
Saturday, September 27th, 2014
There is a raging epidemic of sexual assaults on US college campuses. Reliable estimates claim that between 16% and 25% of college women face the risk of rape or some other assault, according to the spring 2014 report by the White House Task Force to Protect Students from Sexual Assault. The Obama Administration's goal is to understand the problem then propose legislative, behavioral and institutional changes to eradicate the problem.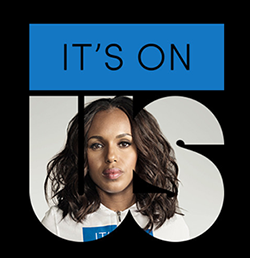 On Sept. 23, 2014, the government launched a new public education campaign featuring celebrities (ostensibly the only credible Americans with the right to suggest that the public change its behavior) — It's On Us. The message attempts to increase the responsibility felt by witnesses of assaults to intervene and disrupt.
In school bullying initiatives, it's called making "upstanders" out of bystanders. Witnesses are known to not intervene in emergencies of all kinds. The reluctance is called the "bystander effect," and followed a 1964 rape and murder of Kitty Genovese in Queens New York witnessed by 38 neighbors, each of whom failed to call the police in time to save her life. The explanations that emerged from subsequent research (led by social psychologists John Darley and Bibb Latane starting in the 1960's). Bystander reticence is usually based on fear — of retaliation, of botching a rescue, of being the sole helper, of being the next victim.

Tags: bystander effect, bystanders, campus sexual assault, Columbia University, It's On Us, White House Task Force to Protect Students from Sexual Assault, witnesses, workplace bullying
Posted in Fairness & Social Justice Denied, Media About Bullying, Print: News, Blogs, Magazines, Tutorials About Bullying, WBI Education | 2 Archived Comments | Post A Comment () »
Monday, March 17th, 2014
The Science of "Paying It Forward"
By Milena Tsvetkova and Michael Macy, New York Times, March 14, 2014
Authors of the study: The Social Contagion of Generosity, Cornell University
One morning in December of 2012, at the drive-through window of a Tim Hortons coffee shop in Winnipeg, Manitoba, a customer paid for her order and then picked up the tab for the stranger in the car behind her in line. Then that customer paid the bill for the following customer in line — and so on, for the next 226 customers, in a three-hour sequence of spontaneous generosity.
It turns out that such "pay it forward" chains are not unheard-of at Tim Hortons (though they are usually much shorter), and news outlets have reported the emergence of many such chains in a variety of restaurant drive-throughs and tollbooths throughout North America. Last year, a Chick-fil-A in Houston experienced a 67-car chain. A few months later, a Heav'nly Donuts in Amesbury, Mass., had a run of 55 cars.
Why do these things happen? One possibility is that generosity among strangers can be socially contagious. According to this theory, if you receive or observe an act of help, you become more likely to help others, even if your own action won't be directly reciprocated or rewarded. Rather than repay someone for helping, you "pay it forward" — a phrase popularized by Catherine Ryan Hyde's 1999 novel of that title (later turned into a movie of the same name).

Tags: altruism, bystander effect, generosity, paying it forward, social contagion
Posted in Bullying-Related Research, Good News, Social/Mgmt/Epid Sciences | No Archived Comments | Post A Comment () »