Posts Tagged 'CEO compensation'
Tuesday, April 15th, 2014
From our friends at Executive PayWatch …
In 2013 the CEO to average worker pay ($16.59) ratio was 331:1 and the CEO to minimum wage ($7.25) worker pay ratio was 774:1.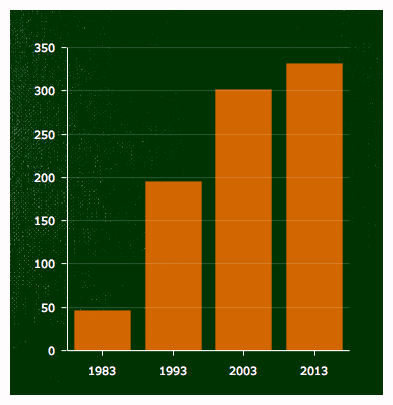 America is supposed to be the land of opportunity, a country where hard work and playing by the rules would provide working families a middle-class standard of living. But in recent decades, corporate CEOs have been taking a greater share of the economic pie while wages have stagnated and unemployment remains high.
High-paid CEOs of low-wage employers are fueling this growing economic inequality. In 2013, CEOs of the Standard & Poor's (S&P) 500 Index companies received, on average, $11.7 million in total compensation, according to the AFL-CIO's analysis of available data from 350 companies.
Today's ratio of CEO-to-worker pay is simply unconscionable. While CEO pay remains in the stratosphere, production and nonsupervisory workers took home only $35,239 on average in 2013, and a full-time worker making the federal minimum wage earned only $15,080.
Even as companies argue that they can't afford to raise wages, the nation's largest companies are earning higher profits per employee than they did five years ago. In 2013, the S&P 500 Index companies earned $41,249 in profits per employee, a 38% increase.
It doesn't have to be this way. Politicians should raise the minimum wage. Corporations should pay their employees a living wage. And workers should have a collective voice on the job to demand their fair share.
Scroll down on the page to see that a single hour of WalMart CEO pay is equivalent to 1,372 hours of minimum wage page pay! You can't make up stuff this outrageous.

Tags: AFL-CIO, CEO compensation, Executive Paywatch, labor, minimum wage, pay inequality
Posted in Employers Gone Wild: Doing Bad Things, Fairness & Social Justice Denied | No Archived Comments | Post A Comment () »
Tuesday, November 26th, 2013
In Switzerland, the ratio of CEO pay to lowest paid workers in their companies has grown today to 43:1 from 6:1 in 1984. By comparison, in the U.S. in 2012, the ratio was 354:1, according to the AFL-CIO,. It is 84:1 in the U.K. The inequality sparked outrage and a movement in response that is sweeping Spain, France, Germany, and the EU which is considering limiting the ratio.
Why not in America?

Tags: 1:12, AFL-CIO, CEO compensation, executive pay, inequality, Switzerland
Posted in Commentary by G. Namie, Fairness & Social Justice Denied, The New America | No Archived Comments | Post A Comment () »
Friday, September 4th, 2009
Podcast 9:
Labor Day Message for Working Folks
Restoring dignity for the underclasses with help from Franklin Roosevelt, Mark Twain (Hal Holbrook), Andrew Cuomo, Harry Chapin.
Read the report cited in the podcast: No Rhyme or Reason: The 'Heads I Win, Tails You Lose' Bank Bonus Culture by Andrew Cuomo, NY State Attorney General
Audio clip: Adobe Flash Player (version 9 or above) is required to play this audio clip. Download the latest version here. You also need to have JavaScript enabled in your browser.

Tags: Andrew Cuomo, bailout, bonuses, CEO compensation, FDR, Harry Chapin, JP Morgan Chase, Mark Twain, Morgan & Stanley, Roosevelt, TARP
Posted in Fairness & Social Justice Denied, Podcasts | 3 Archived Comments | Post A Comment () »