Posts Tagged 'Daniel Christensen'
Tuesday, February 25th, 2014
2014 WBI U.S. Workplace Bullying Survey
February 2014
National Prevalence & Awareness
Gender of Perpetrators & Targets
Perpetrator Rank
Race & Ideology
Employer Reactions
Coworker Actions
Stopping the Bullying
Support for a Law
Causal Factors
About Bullied Targets
Methodology

Funding by 93 Indiegogo Contributors and major support from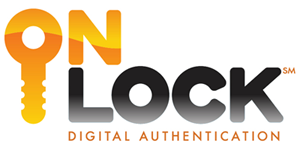 Gary Namie, PhD, Research Director
Assistance from Daniel Christensen & David Phillips
© 2014, Workplace Bullying Institute, All rights reserved.
360.656.6630
Key Findings
- 27% of adult Americans have directly experienced "repeated abusive conduct that is threatening, intimidating, humiliating, work sabotage or work abuse."
- Counting witnesses, 48% have been affected
- 72% of Americans are now aware of workplace bullying
- 93% of Americans want a law to protect them from abuse in addition to anti-discrimination laws
- Employers are lagging far behind and doing relatively nothing voluntarily to stop abusers on the payroll
- Women bullies still target women at a disproportional rate (68%)
- Women are still the majority of targets (60%)
Tags: 2014 U.S. Workplace Bullying Survey, Daniel Christensen, David Phillips, Gary Namie, research, surveys, Workplace Bullying Institute
Posted in Bullying-Related Research, Social/Mgmt/Epid Sciences, WBI Education, WBI Surveys & Studies | 2 Archived Comments | Post A Comment () »
Monday, September 9th, 2013
BULLIED TARGETS DISCOVER WORKPLACE BULLYING
WBI – 2013 – Discovery Survey
At WBI over the years, we have been called by nearly 10,000 individuals seeking answers to their questions about their irrational and destructive workplace bullying experiences. In our 3-step Target Action Plan, the first step begins with an acknowledgment that the abusive conduct was perpetrated by others external to themselves. That step typically is the first time a name is given to the assaults that comprise bullying.
Corrective actions all depend on that initial recognition. In this survey we asked targets of, and witnesses to, the bullying to describe the timing of the recognition of the label for their experiences and its source.
Tags: Daniel Christensen, discoverying workplace bullying, Gary Namie, survey, WBI research, WBI studies, workplace bullying, Workplace Bullying Institute
Posted in Tutorials About Bullying, WBI Education, WBI Surveys & Studies | No Archived Comments | Post A Comment () »
Wednesday, June 26th, 2013
A big part of my job here at WBI is to help targets over the phone. This gives me the opportunity to hear many stories describing the dastardly tactics and deceit used by workplace aggressors and employers to hurt bullied targets.
Just when I think I've heard it all, there's another whopper. According to an unnamed caller, one way employers might unintentionally warn of an impending termination is through healthcare benefit cancellation. If you think you may be fired, call your insurer to ask when (or if) your health care benefits are scheduled to expire.
You may surprised to find the date sooner than you thought, which may indicate when the company plans to let you go.
Have you heard of or experienced this? Let us know in the comments.
Tags: Daniel Christensen, scenario, target tale, workplace bullying
Posted in Target Tale, Tutorials About Bullying | No Archived Comments | Post A Comment () »
Thursday, February 14th, 2013
2013 WBI-ZOGBY: WORKPLACE BULLYING FROM THE
PERSPECTIVE OF U.S. BUSINESS LEADERS
Part 2 of 2
Zogby Analytics was commissioned by the Workplace Bullying Institute to conduct an online survey of 315 U.S. business leaders in three market areas: San Francisco, New York City and Washington D.C. The survey was completed January 21, 2013.
The sample consisted of three groups of decision makers: Owner or partner (Owners); CXO/Administrator/Director (CXOs); President/VP/Manager (VPs). There were 58 owners, 95 CXOs, and 158 presidents. One hundred ten respondents led companies with more than 500 employees, 47 led companies with between 201-500 employees, and 48 led companies with between 50-200 employees, and 106 led companies with less than 50 employees.
Two WBI-relevant questions were asked as part of the larger Business Leaders Survey.
Read Part 1 for the results of Question 1 and comparison to the opinions of bullied targets.
Question 2
Tags: business leaders, Daniel Christensen, executives and workplace bullying, Gary Namie, WBI research, WBI studies, WBI surveys, workplace bullying, Zogby Analytics
Posted in Tutorials About Bullying, WBI Education, WBI Surveys & Studies | No Archived Comments | Post A Comment () »
Friday, April 20th, 2012
Effectiveness of Bullied Targets' Strategies to Stop Workplace Bullying
2012 Workplace Bullying Institute Survey
There are many so-called "experts" in workplace bullying offering advice for bullied targets. Strategies common to their lists are: (1) confront your bully, (2) tell the bully's boss, and (3) report problems to HR. Some weirdos even suggest that targets have a "personal responsibility" to confront their bullies, that they "owe" it to themselves.
At WBI, we have never advised such actions. Those steps cause greater harm because of the certain retaliation. So, we submitted those suggestions to empirical study. In early 2012, we asked 1,598 individuals personally familiar with workplace bullying what strategies they adopted to get their bullying to stop and if those actions were effective. Here are the results of that survey.
Tags: attorney, bullied targets, confront, Daniel Christensen, David Phillips, Gary Namie, HR, lawsuit, Sean Lunsford
Posted in Bullying-Related Research, Tutorials About Bullying | 23 Archived Comments | Post A Comment () »