Posts Tagged 'distrust'
Monday, November 9th, 2015
Here in America, employers claim that loyal, engaged, hard-working employees have disappeared or are extremely rare. Work, like many social functions operates on the notion of an implicit contract between the parties. In exchange for compensation, workers lend their talent to employers. Employers, in turn, have the exclusive right to optimize profit from the relationship. The deal should be a mutually beneficial one to both sides.
History shows that contempt for workers was common in the bad old days.

Tags: distrust, employee monitoring, employer-employee relationships, exploitation, feudal, flexispy, Gary Namie, surveillance, workplace bullying
Posted in Commentary by G. Namie, Employers Gone Wild: Doing Bad Things, The New America | No Archived Comments | Post A Comment () »
Friday, November 2nd, 2012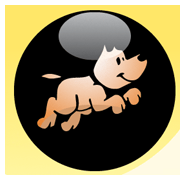 According to its website: "Andaz West Hollywood is more than a hip boutique hotel in Los Angeles. It's a lifestyle. Meaning "personal style" in Hindi, Andaz West Hollywood adds the latest style, service, and high-touch innovation to your West Hollywood hotel experience."
The Hyatt's latest innovation seems to be tethering their housekeepers, members of UNITE HERE Local 11, using two high tech innovations — iPod Touch and REX software. REX stands for Room Expeditor, a product sold by M-Tech to the hotel industry. Its logo (you decide if it's clever or downright insulting) is the little doggie ready to "go fetch" on the master's command pictured here.

Tags: distrust, housekeepers, Hyatt Andaz, M-Tech, NLRB, REX, UNITE HERE Local 11
Posted in Employers Gone Wild: Doing Bad Things, Tutorials About Bullying, WBI Education | No Archived Comments | Post A Comment () »