Posts Tagged 'Gary Namie'
Friday, March 7th, 2014
Another piece of older audio from a radio program featuring Dr. Namie. Law Professor David Yamada joins the podcast with a history lesson to share. The topic is the origins of employment law in the U.S. that governs the workplace. Unfortunately, the relationship between Master and Servant is the starting point. And not much has changed since. The question for Prof. Yamada is whether assurances of dignity and equality for workers is possible given current laws. Yamada is the author of the anti-bullying Healthy Workplace Bill.
Audio clip: Adobe Flash Player (version 9 or above) is required to play this audio clip. Download the latest version here. You also need to have JavaScript enabled in your browser.
Tags: David Yamada, employment law, Gary Namie, Healthy Workplace Bill, Podcasts
Posted in Podcasts | No Archived Comments | Post A Comment () »
Monday, March 3rd, 2014
By Scott Wooldridge, Benefits Pro, March 3, 2014
Public awareness of workplace bullying has never been higher, thanks to high-profile cases such as the one involving Miami Dolphins teammates Richie Incognito and Jonathan Martin. Yet none of the more than two dozen states that have taken up the issue has actually passed any legislation to tackle the problem.
A recent survey found that 93 percent of Americans support legislation that would offer protections against bullying at work. The survey, conducted by Zogby Analytics for the Workplace Bullying Institute, found that 27 percent of Americans report having experienced abusive conduct at work. Another 21 percent say they have witnessed such behavior. Overall, 72 percent of those surveyed said they were aware of the issue of workplace bullying.
"Everybody has a story," said Gary Namie, co-founder and director of the Workplace Bullying Institute. "It is an epidemic. When you count witnesses, 65 million people in the workforce know firsthand what (bullying) is about."
The Incognito-Martin case brought workplace bullying into the spotlight.
Martin accused Incognito of bullying him, and then left the team. A lawyer hired by the National Football League to investigate the matter recently released a report concluding that Incognito "engaged in a pattern of harassment" of Martin.
Namie and his Bellingham, Wash.-based institute have been working on the issue for more than 20 years, but he said that the Incognito-Martin case caused "a tectonic shift."
Tags: 2014 WBI U.S. Workplace Bullying Survey, anti-bullying legislation, bullying research, Gary Namie, Healthy Workplace Bill, SHRM, survey, workplace bullying, Workplace Bullying Institute
Posted in Employers Gone Wild: Doing Bad Things, Healthy Workplace Bill (U.S. campaign), NFL: Jonathan Martin, WBI Education, WBI in the News, WBI Surveys & Studies, Workplace Bullying Laws | No Archived Comments | Post A Comment () »
Tuesday, February 25th, 2014
2014 WBI U.S. Workplace Bullying Survey
February 2014
National Prevalence & Awareness
Gender of Perpetrators & Targets
Perpetrator Rank
Race & Ideology
Employer Reactions
Coworker Actions
Stopping the Bullying
Support for a Law
Causal Factors
About Bullied Targets
Methodology

Funding by 93 Indiegogo Contributors and major support from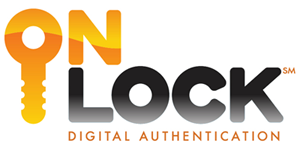 Gary Namie, PhD, Research Director
Assistance from Daniel Christensen & David Phillips
© 2014, Workplace Bullying Institute, All rights reserved.
360.656.6630
Key Findings
- 27% of adult Americans have directly experienced "repeated abusive conduct that is threatening, intimidating, humiliating, work sabotage or work abuse."
- Counting witnesses, 48% have been affected
- 72% of Americans are now aware of workplace bullying
- 93% of Americans want a law to protect them from abuse in addition to anti-discrimination laws
- Employers are lagging far behind and doing relatively nothing voluntarily to stop abusers on the payroll
- Women bullies still target women at a disproportional rate (68%)
- Women are still the majority of targets (60%)
Tags: 2014 U.S. Workplace Bullying Survey, Daniel Christensen, David Phillips, Gary Namie, research, surveys, Workplace Bullying Institute
Posted in Bullying-Related Research, Social/Mgmt/Epid Sciences, WBI Education, WBI Surveys & Studies | 2 Archived Comments | Post A Comment () »
Monday, February 24th, 2014

On Wed. Feb. 12, host Chuck Finney (pictured here), San Mateo Deputy District Attorney (Ret.), of the show Your Legal Rights on San Francisco's KALW, invited Dr. Gary Namie, WBI Director and Orange County plaintiff's attorney and co-founder of CELA (California Employment Lawyers Association), William Crosby, to discuss the challenges of Workplace Bullying.
Listen to the 27 min. broadcast.
Audio clip: Adobe Flash Player (version 9 or above) is required to play this audio clip. Download the latest version here. You also need to have JavaScript enabled in your browser.
Tags: Chuck Finney, employment law, Gary Namie, KALW, US law, William Crosby, workplace bullying, Your Legal Rights
Posted in Healthy Workplace Bill (U.S. campaign), WBI in the News, Workplace Bullying Laws | No Archived Comments | Post A Comment () »
Thursday, February 6th, 2014
In the Tennessee House, Rep. Antonio Parkinson introduced HB 1981, the Healthy Workplace Bill to combat workplace bullying. Sen. Jim Kyle simultaneously introduced the companion bill, SB 2226.
Both bills mark the introduction of Tennessee to the legislative fight against workplace bullying. It is the 26th state to have taken this step since we began the campaign in 2003 in California.
Visit the Healthy Workplace Campaign website for details and specifically the Tennessee State Page for new bill details.
Tags: Antonio Parkinson, Gary Namie, Healthy Workplace Bill, Jim Kyle, legislation, Tennessee
Posted in Healthy Workplace Bill (U.S. campaign), Workplace Bullying Laws | No Archived Comments | Post A Comment () »
Thursday, February 6th, 2014
If professional training in Workplace Bullying is on your bucket list for 2014, you have one week to put down a deposit to hold your seat in any of four remaining Workplace Bullying University® sessions in April, June, August or November. Discount is $1,000; deposit is $600; tuition is $2,600. Offer expires Friday Feb. 14.
Designed for nurses, union officers, counselors, social workers, academics, physicians, researchers, psychotherapists, attorneys, trainers, individuals transitioning to new careers, HR, and new advocates.

Tags: education, Gary Namie, workplace bullying, Workplace Bullying University
Posted in University Trg for Prof, WBI Education | No Archived Comments | Post A Comment () »
Friday, January 31st, 2014
Recently, the folks at Legal Checklist asked for a general, but wide-ranging, introduction to the problems workplace bullying causes for individuals and organizations. I included tips for bullied targets.
Bullied targets are constantly advised to "document." Here's what I said in the interview regarding the topic:
To bolster your case, you'll definitely want a paper trail of abuse. One of the great problems with bullying is the fear that co-workers have of testifying or helping. So, long before there is any kind of a formal procedure or formal complaint, it would be great if you can get statements from co-workers about what they observed — not their opinions, but simply a statement that validates that your incident report is accurate: "You were there. Tell me what you saw." These statements should be maintained with the date and time. At the earliest time possible, you want to have them validate an event. You will create an incident report. And get that time-stamped. Ask them to send a written copy, perhaps through their personal email.

In some states, you can audio or videotape a conversation unilaterally. It's called the one-party consent law. In a one-party consent state, it is possible with so many different recording devices to capture audio or video that would be irrefutably time-stamped and stored safely. That's what you need to do to make an extremely strong case.
Documentation makes your subjective experience more objective. Evidence builds cases better than emotional appeals for cessation or justice. It is not that you do not deserve both, it is simply fact that emotions scare even well-intentioned others. Make it easier to help you based on facts — costs incurred by the employer who insists on keeping "Bully Bob," friend and confidante, on the payroll while banishing multiple targets who tried to warn of risks posed by Bob/Bobette.
Tags: Gary Namie, Legal Checklist, OnLock, workplace bullying
Posted in Media About Bullying, Print: News, Blogs, Magazines, WBI in the News | No Archived Comments | Post A Comment () »
Monday, January 27th, 2014
The (Eastern Iowa) Gazette, Jan. 26, 2014
Greater awareness helps in coping with the problem — but some companies ignore it
The thing about work place bullying is, it's been there all along.
What's different today is that it is wrong, and we know it.
At a time when solutions to bullying among school-aged students is being heavily discussed on a national scale, some say the name-calling, humiliation and intimidation that comes along with bullying has become a silent epidemic throughout America's work force.
And because workplace bullying — which the Workplace Bullying Institute defines as repeated, health-harming mistreatment of one or more persons by one or more perpetrators — is not illegal in any of the 50 states, those affected often have few options available when it occurs.
According to a 2012 Career Builder Survey, 35 percent of workers said they have felt bullied at work, and 17 percent decided to quit their jobs because of the situation. The survey was conducted on online by market research company Harris Interactive and included 3,892 full-time, not self-employed, non-government workers over the age of 18.
Gary Namie, director of the Workplace Bullying Institute, based in Bellingham, Wash., said the issue gets worse when fewer jobs are available, providing a person who feels they are experiencing the bullying with fewer escape routes.
"Its always been there, it's just a matter of considering it wrong," Namie said. "What's new is that it's wrong, because it is all too often considered routine.
"Management wants you to think this is a routine managerial prerogative, not a problem, and it need not be."
Namie and his wife, Ruth, founded the Workplace Bulling Institute in 1997 after Ruth experienced bullying at her own job. Now, the group blogs on the topic, runs studies on workplace bullying and is working to get a Healthy Workplace Bill passed to help fix the problem and help raise awareness.
(more…)
Tags: David Yamada, Gary Namie, Healthy Workplace Bill, workplace bullying
Posted in WBI in the News | No Archived Comments | Post A Comment () »
Sunday, January 26th, 2014
Just recently the CDC established conditions for a universal definition of youth bullying in schools. Newcomers to the adult Workplace Bullying movement clamor for a uniform, common definition. But back in 1997, when we were beginning, there was a very active listserv among the international academic community striving to find commonalities. They finally agreed to not force a common definition.
Workplace bullying, as a documented research phenomenon, is not new. It is quite "mature," contrary to what newbies may believe. For example, here are the properties that all operational definitions share:
• the loathsome conduct is negative or offensive to a rational person
• it is aimed at one or more individuals, personalizing the assaults
• perpetrators act either alone or in concert with others (mob)
• perpetrators attack from any and all levels in organizations — top-down, horizontal (peers), and from subordinate positions
• when perpetrators outrank their targets, it is an abuse of authority
• regardless of perpetrator rank, there exists a power differential, real (titular) or perceived (in the mind of the perpetrator)
• acts of omission (withholding) are included with acts of commission
• deliberateness and intentionality are less important than the fact the mistreatment happened
• tactics may be overt or covert, most likely subtle and behind closed doors
• though there is a singling out of certain targets, bullying transcends status-based (illegal) discrimination, ignoring gender, race, age, etc.
• repetitive, a chronic pattern, not single-shot emotional explosions
• unwanted, uninvited, unprovoked by targets
• harmful to targets — health (from distress), psychological integrity, self-esteem
• harmful, or at least disruptive, to witnesses and coworkers
• bullying toxifies a productive work environment, undermines work itself
• employers bear the responsibility to prevent and correct
Thus, there is a great deal of conformity across various definitions. There are huge public education goals facing the movement in 2014.
Tags: abusive conduct, definition, Gary Namie, psychological violence, workplace bullying
Posted in Commentary by G. Namie, Fairness & Social Justice Denied, Tutorials About Bullying, WBI Education | No Archived Comments | Post A Comment () »
Thursday, January 23rd, 2014
Currently, re-inaugurated New Jersey Governor Chris Christie is being investigated for dubious conduct. The media have gravitated toward calling him a "bully." It could be said that Christie's troubles could help the workplace bullying movement with such a high profile perpetrator. But politics may be a much different playing field than the workplace.
Political opponents do not often have the same employer-employee relationships that keep workplace bullied targets trapped by economic need.
On the other hand, the misconduct between parties often involves a power differential. One person is stronger than the other and can exact revenge and retribution simply to demonstrate what things can be made to go wrong for the less powerful player. This is often true in workplace scenarios.
The fact that much of Christie's method is to demand fealty, loyalty and obsequiousness does fit the pattern found in workplace bullying among adults. Bullies seek others to be subservient to them. The bully, lacking a level of personal comfort in her or his own skin, can derive pleasure from exacting pain on those who want to remain independent and outside the bully's band of sycophants. Christie seems to show a pattern of first courting prospective allies, next demanding reciprocated loyalty, then crushing those individuals who don't want to make sacrifices just to bask in his embrace. Just like a workplace bully.
So, that leads us to the next WBI Instant Poll. Wondering what you think. Also feel free to comment.
Loading ...
Tags: Chris Christie, Gary Namie, political bullying, workplace bullying
Posted in Commentary by G. Namie, WBI Education, WBI Surveys & Studies | No Archived Comments | Post A Comment () »